Letter From the President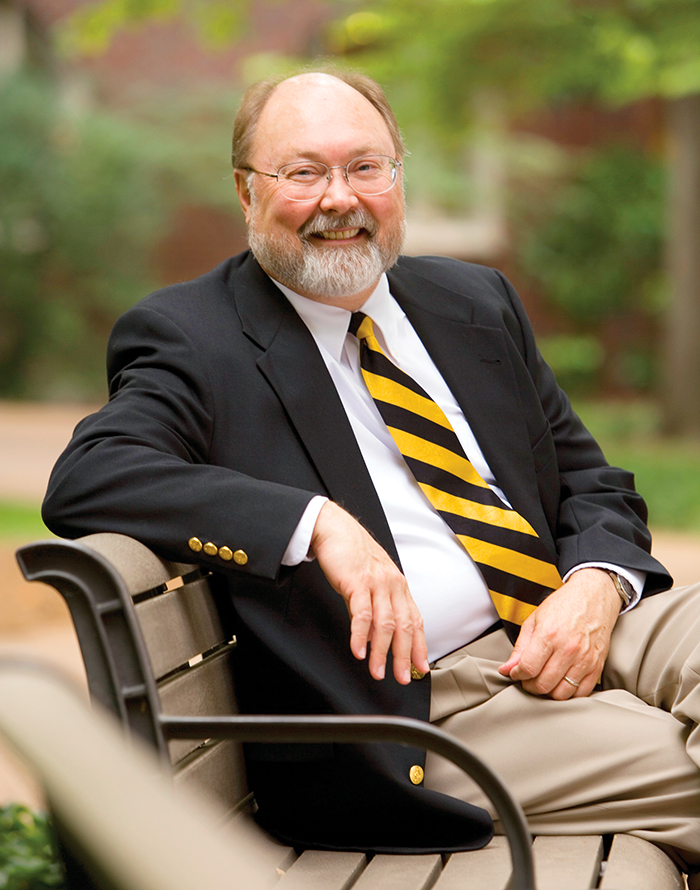 We Must Speak Out
Again … and Again
Engineers have a persuasive case to make with lawmakers.

By Kenneth F. Galloway
In the recent past, I have had the opportunity to serve on the ASEE Engineering Deans Council (EDC) and on its Public Policy Committee. As part of the ASEE-EDC Public Policy Colloquium, engineering deans meet each February in Washington, D.C., to discuss a wide variety of public policy issues and to visit, usually in groups, their state's congressional delegations. It was my privilege to join with other Tennessee engineering deans in visiting members of our congressional delegation on numerous occasions. Often we met with staffers concerned with education, workforce development, economic growth, science and technology, or other areas that they might associate with our schools or colleges of engineering. At times, we had the opportunity to meet directly with our congressmen or senators. Whether staffers or members, they were first and foremost concerned with jobs, economic development, and improving the quality of life in their district or state.
Not surprisingly, there are not many individuals on the Hill educated as scientists or engineers. They are hardworking (very hardworking), passionate, and conscientious people. But they do not know a lot about engineering, engineers, engineering students, engineering and engineering technology education, and the work involved in achieving the "built world." It's our job to educate them about the critical role engineers play in building a better America.
The congressmen and senators, with the assistance of their staffs, pass legislation that affects our academic enterprise and our students. Some examples are federal student loan interest rates and student aid grants, immigration and H1-B visas, the America COMPETES Act, and STEM education efforts within the federal government. They also fund programs that support engineering education and engineering research on our campuses through agencies such as the National Science Foundation, the National Institutes of Health, the Department of Energy, NASA, and the Defense Department. Through their power of the purse, they influence, even shape, national research and development priorities, be these alternative energy sources, biomedical breakthroughs, environmental oversight, climate change, advanced manufacturing, or civil infrastructure. And their leverage over nonfunded mandates, such as reporting and disclosure requirements, can affect our bottom line.
Recently, political leaders at all levels have become infatuated with STEM education. This enthusiasm may be driven by CEOs from a number of prominent U.S. companies who have voiced concern that slow progress in the STEM education fields is weakening our ability to compete in a global economy. Many political leaders are discovering something that, as engineering educators, you already know: Our graduates in engineering and engineering technology are critical to innovation, to economic stability and global competitiveness, to worldwide security, and to a better quality of life for us all.
As engineering educators, I believe that we have a responsibility to advocate strongly for engineering and engineering technology education. We must continually strive to build public understanding and support for engineering, and to exert a positive influence on public policy as it relates to our students and to the engineering and engineering technology academic enterprise. We must make it clear what the 'E' in STEM really stands for and how important it is for the future of our country.
In an era of fiscal austerity, it is also critically important to remind policymakers of what is being lost as budgets are being cut – research that no can longer move forward, technologies that will not be developed, graduate students who will not be able to pursue advanced degrees in engineering, jobs that are being lost on our campuses, start-ups that can't survive, and more. Policymakers need to understand that short-term, indiscriminate budget cuts have ramifications not only on our campuses but also on the next generation of engineers and the long-term prosperity of our country.
So, I encourage you to speak out! Let members of your congressional delegation know what you think about the issues they are considering that affect engineering and engineering technology education and the engineering enterprise in our colleges and universities. Consider writing pro-engineering op-ed pieces for your local newspaper and visiting lawmakers or staffers in their district offices. Tell them how federal actions affect your students, your campus, and your work. Above all, tell them "goodnews stories" – about spin-off start-ups, for instance, or about research that has created intellectual property and led to products such as advanced prosthetics or energy-saving devices. We can also describe our interaction with regional business and industry and tell how lawmakers' support for engineering on our campuses, for our engineering students, and for our engineering graduates has made their home districts more prosperous. You have the information and the knowledge, and your opinion is important.
As ASEE president, I am committed to working to increase our Society's influence at the national level and to serving as an advocate for engineering and engineering technology education. I hope that you will join me in speaking out.
Photo by John Russell/Vanderbilt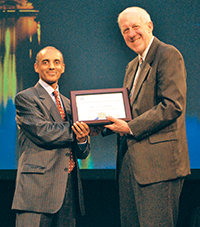 Teaching for a Wired Generation
Outstanding Teacher Yacob Astatke
Yacob Astatke is a teacher, but he hasn't touched a blackboard in three years. Today's students, habituated to laptops and the Internet, won't sit still for chalk-drawn diagrams, says the Morgan State University assistant professor of electrical engineering. Besides, there are better uses for valuable class time.
Instead, Astatke uses online course management programs, video lectures, and even portable all-purpose lab circuit boards to adapt to students' new learning patterns. "Some teachers complain that new technology is a distraction for their students, but I think you need to adopt it, or else kids will be left behind," says Astatke, associate chair of undergraduate studies in the electrical engineering department.
His contribution to online learning – including helping create Maryland's first completely online electrical engineering degree – is a big part of why Astatke has been named ASEE's National Outstanding Teacher for 2013. His teaching has helped Morgan State rank among the top three producers of black engineers in the United States for the past five years, says Craig Scott, chair of Morgan State's Electrical and Computer Engineering Department.
Astatke studied electrical engineering part time at Ethiopia's Addis Ababa University before coming to the United States in 1988. He went on to obtain bachelor's and doctoral degrees in electrical engineering from Morgan State and a master's from Johns Hopkins University. A specialist in wireless communications and networking, Astatke has also published close to three dozen papers on technology-enhanced learning.
Never a fan of hand-drawn diagrams and lectures, which he says leave little time in class to work through actual problems – where students learn the most – Astatke began early in his teaching career to look for another approach. The Internet was only starting to gain traction, but Astatke discovered a crude program called Web CT that could be used to upload teaching documents.
"At first I didn't know what I was getting myself into, especially since students had scarce access to the Internet at that time," Astatke recalls. He spent several summers putting notes, slides, and videos online, and it paid off. He now teaches four undergraduate courses, three of which can be completely online. His "blackboard" is a tablet PC.
Technology hasn't meant losing touch with individuals. Astatke is known for "having a finger on every student's knowledge and skill level," Scott says. He has the patience to bring students up to speed before delving into new material, and online notes give him the time to do so.
His teaching style "was just different," says electrical engineering senior Oladotun Opasina. "Clarity, in person and online, was something about his style that I appreciated."
Astatke hasn't forgotten the struggles of students in his home country, where the high cost of equipment meant that engineering students were almost never offered lab classes. Each year he visits universities in Ethiopia with special circuit boards, called Mobile Studio IO Boards, developed at Rensselaer Polytechnic Institute. The boards allow students to simulate otherwise expensive lab experiments with just a computer – think $10,000 for a new standing laboratory versus $99 for a mini circuit board that can perform the same experiments.
"A lot of times I have to tell him that I'm concerned at how much he's taking on," Scott says with a laugh.
Sarah Khan, assistant editor of Prism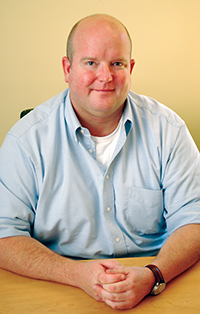 MEET YOUR STAFF
Members' Go-to Guy
If you're an ASEE member, chances are you've been in touch with Tim Manicom. Tim has worked in our membership department for nearly 10 years, and, indeed, part of what he likes best about his job here is working with all of you. "I really love interacting with the members and getting to know them," he says. "Many of them will call throughout the year, and you form these nice little relationships with them. It's why the annual conference is my favorite time of year – I get to see so many of them face-to-face!"
Those who have talked with Tim on the phone will note a pleasant and slightly-hard-to-place lilt. Born to a South African Barclays Bank employee and a New Jersey operating room nurse, Tim spent his formative years in South Africa; he moved with his family to the Washington, D.C., area immediately after high school.
He currently endures a grueling Baltimore-D.C. commute, but likes living in his downtown "Charm City" historic neighborhood near Oriole Park at Camden Yards and the Inner Harbor. "I like getting home and being able to walk around in a city – head to a neighborhood bar, a baseball game, or enjoy the water." His likes are varied, he says. "I'm a typical Aquarius: a lot of interests but none of them particularly deep. I'm just very flighty…oh, that looks good! Wait, what about that!" His tidy desk reflects a preference for order and neatness. ASEE members can appreciate his easygoing manner and commitment to handling membership tasks efficiently.
Tim is presently aiding the transition of a new membership director, Lisa Prandy, who starts in September. "After the great leadership of Dwight Wardell for so many years, I'm eager to see how Lisa builds on that with a fresh set of eyes and new ideas."

Atlanta Highlights
"Frankly, We Do Give a D*mn" proved an apt theme for ASEE's 120th Annual Conference & Exposition in Atlanta, once home to Scarlett's and Rhett's creator, Margaret Mitchell. From the packed program of workshops, lectures, panels, and poster sessions to the robotic football joust between Notre Dame and Ohio Northern, the June conference showed engineering educators and students at their most engaged and enthusiastic. Between and after sessions, ASEE members explained their array of disciplines and specialties at the Division Mixer, and feted present and past scholarship and leadership during the second Main Plenary and annual Awards Dinner. In the exhibit hall, ASEE's corporate partners showcased educational material and technology with displays that seemingly grow more inventive each year.
"Preparing the Global Engineer" was the focus of ASEE's second International Forum, held in partnership with the Australasian Association for Engineering Education, the International Society for Engineering Education, and the World Federation of Engineering Societies. The forum's reception-poster session featured, among many others, the experience of Kwadwo Osseo-Asare (bottom right photo) and Victor Atiemo-Obeng (far left in same photo) in developing a materials science and engineering curriculum for the African University of Science and Technology, Abuja, founded in 2007 by the Nelson Mandela Institution.
ASEE's 10th K-12 Workshop on Engineering Education drew scores of teachers from around the country to discover hands-on activities they can take to their classrooms.
See video highlights by clicking on the ASEE home page and scrolling down to ASEE TV. Find more at http://blogs.asee.org/annual2013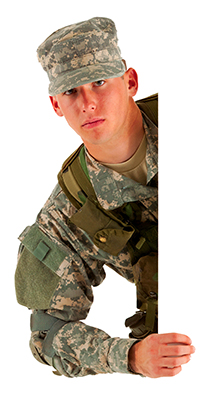 A Push for Greater Access
ASEE initiatives target two-year-to-four-year transfer and veterans' education.
Working on two complementary tracks, ASEE is seeking to enable more community college students to enroll in four-year engineering schools and to encourage military veterans to pursue careers in engineering and engineering technology.
A forum held during the 2013 ASEE annual conference brought together engineering deans and community college leaders to discuss ways of improving and standardizing transfer between two-year colleges and four-year engineering programs. Although many local and regional transfer articulation agreements between two- and four-year colleges are in place, ASEE's managing director for professional development, Ashok Agrawal, hopes to develop a national model.
Meanwhile, William Kelly, ASEE's director of external affairs, is working to implement more than a dozen recommendations that emerged from a February ASEE-National Science Foundation workshop on ways to smooth veterans' transition from military service to careers in engineering and related fields. Community colleges are widely seen as a pathway for veterans to secure credentials as engineering technicians or to prepare for a bachelor's-level education in engineering or engineering technology. ASEE is leading a dialog to develop a uniform, national program that would allow veterans to earn an AAS degree in general engineering technology.
The two ASEE initiatives offer the potential of broadening the future engineering workforce and making it more diverse. Community college tuition is significantly lower, on average, than that charged by public and private four-year institutions, thereby making a 2-plus-2 transfer arrangement an attractive option. The U.S. veterans' population includes African Americans and Hispanics in roughly the same proportion as the overall population. Both groups are underrepresented in the engineering workforce. Of women veterans, more than 20 percent are black and 7.8 percent are Hispanic.
Community colleges face major challenges in educating engineers, however. Already, they admit students who in many cases are less well prepared than students at four-year schools, and they have to operate with less money. While 40 percent of engineering B.S. and M.S. recipients have attended a community college, students often struggle to get through. A Century Foundation report in May noted that 81.4 percent of students entering community college hope eventually to earn a bachelor's degree. Yet, the report says, "researchers have documented a reduction in the chances of ultimately earning a bachelor's degree associated with a given individual beginning at a community college as compared with a four-year institution . . . ."
The June ASEE forum took note of at least two examples of community colleges offering smooth pathways to four-year engineering programs: Maryland's Montgomery College has a long-standing transfer arrangement with the University of Maryland system. New Jersey's Camden County College has an established relationship with Drexel University leading to a Bachelor of Science degree in engineering, and publishes a transfer guide listing Camden courses and their Drexel equivalents. While many other successful agreements exist, each is unique and often depends on the relationship of one or more faculty members and/or department chairs at the two institutions.
Some state universities are becoming more systematic in orienting and mentoring transfer students from community colleges. The University of Southern Alabama, for instance, has a required Student Success Seminar for engineering transfers. Elsewhere, researchers are identifying what works, and doesn't, in helping transfer students adjust to the rigors of a four-year engineering curriculum.
Military veterans may be able to earn college credit for in-service training, giving them a head start in securing an engineering degree. Among community colleges that have made an effort to accommodate veterans are Clackamas Community College in Oregon, which has mapped military training to its programs and built courses for veterans, and Fresno City College in California, which identifies and trains veterans for projected job openings.
ASEE's February workshop recommended that community colleges and other institutions help to prepare service members for engineering-related careers by offering more math and science courses on military bases or by providing access to massive open online courses. It also urged institutions to explore granting academic credit for industry-recognized certifications.
While ASEE organizes information from institutions of higher education and from industry, student veterans can help by spreading information to their peers, according to a report on the workshop. States' departments of education and veterans affairs, private industry, and professional associations were urged to help institutions engage student veterans.


Climbing the Leadership Ranks
How does one get to be an officer of ASEE? The answer starts with a look at the makeup of the Board of Directors, which represents the society's broad geographic reach and its members' array of disciplines and professional interests.
At the top is a troika of presidents: the current president, who serves for one year; president-elect, and immediate past president. Below the presidents are three vice presidents – for member affairs, finance, and external relations — elected by the whole membership. Two other vice presidents are also council chairs. They are elected by members of institutional councils or professional interest councils (PICs), respectively.
In addition, the board includes chairs of the Engineering Deans Council, Engineering Technology Council, Engineering Research Council, and the Corporate Member Council, as well as chairs of five professional interest councils and four geographic zones.
There are three main routes to a seat on the board: regional leadership, professional interest group leadership, and institutional councils leadership.
The top regional leaders are the zone chairs, each chosen from among the leaders of geographical subgroups called sections. ASEE members in the United States and Canada are divided geographically among 12 sections, which in turn are grouped into four zones. Every member is identified by both a section and a zone. Each zone chair represents the three sections within his or her zone on the board.
Professional interest groups are organized as divisions. ASEE currently has 50 divisions, covering a range of engineering disciplines, educational topics, social issues, and ancillary academic services. Divisions are grouped into five professional interest councils, or PICs. Each PIC chair is a board position.
Each section or division can pick its own officers and set its own rules, provided it adheres to ASEE's Constitution. These procedures are described in pages of ASEE's website under the headings Sections & Zones; Councils & Chapters; and Divisions & Groups.
Institutional councils comprise representatives of academic institutions, corporations, associations, and government entities. Each is entitled to name one person as its representative to one of four Institutional Councils. Chairs of these councils all sit on the board.
Candidates for president-elect, vice presidents for member affairs, finance, and external relations, and chairs of the five Professional Interest Councils are nominated by the Nominating Committee, which includes one representative from each of the councils and the two most recent living past presidents of ASEE. Chairs of the EDC, ETC, ERC, CMC and of Zones I, II, III, and IV are selected and elected by members of the respective councils and zones.
For more information on officers and elections, see the ASEE Constitution: http://www.asee.org/about-us/policy/constitution
Division Reports and Announcements

Cooperative and Experiential Education Division
The Executive Board of the Cooperative and Experiential Education Division met in Atlanta, hosted by the Southern Company, on June 25, 2013. A number of initiatives resulted from our meeting, particularly as we noted the number of ASEE conference sessions and lectures that were devoted to the importance of practical applications for successful engineers, as well as the development of soft skills. As a result, we are planning some future ASEE conference sessions and workshops with select divisions where there is an appropriate symmetry; we will be hosting a leadership workshop at the CIEC next February 2014, and we are developing a directory of engineering schools that will include not only co-op programs but also formalized internship and other experiential endeavors. We hope to include some outcomes based information in this directory. Research funds are also available in the amount of $8,000 for chosen topics that influence experiential education.  Details can be found at http://ceed.asee.org/
Engineering Technology Division
The Executive Committee of the ETD met at the Annual Conference on June 23, 2013, in Atlanta. The ETD conducted a general membership meeting on the 26th. Highlights of the meetings included ETD support of the Engineering Technology Council (ETC) initiatives as well as ETD specific activities.
ETC Tagline Adoption: "The degree is Engineering Technology, the career is engineering." Any university can now use it for branding.
Treasurer's Report: The Bass Account is very healthy, and the ETD voted to allocate $15,000 to the Mini-Grant Program. In addition, the division voted to allocate funds to ETC in support of the ETNF initiatives in Washington, D.C. ETD is subsidizing ASEE and CIEC program chairs. A motion was approved to have the ETD Executive Committee consider reducing the ETD dues.
ETD ASEE Program 2013: Twenty-eight sessions were conducted, to include Technical Sessions (presentations), 18; Business Meeting Sessions, 8; Social Functions Sessions, 2.
ETD Elections: The winners were Keith Johnson, division chair; Stanley Klemetson, assistant vice chair for annual programs; Ken Rennels, treasurer; Scott Danielson, member at large; and Helen McNally 2014 assistant CIEC ETD Program vice chair.
ETD Logo: The ASEE Board has approved the new division logo.
Biological and Agricultural Engineering Division
The Biological and Agricultural Engineering (BAE) Division of ASEE met during the 2013 ASEE Annual Conference and Exposition on June 24th in Atlanta. Officers for 2013-14 are: David Jones, University of Nebraska-Lincoln, secretary; Kumar Mallikarjunan, Virginia Tech, chair elect/program chair; Carmine Balascio, University of Delaware, division chair; and Bill Tollner, University of Georgia, immediate past chair/awards chair. Lalit Verma, Virginia Tech, and Tom Brumm, Iowa State University, continue as treasurer and web master, respectively.
The BAE division decided to institute and is currently seeking ASEE approval for a best paper award for BAE papers published in the annual conference proceedings and presented at the meeting. The proposed award will include a plaque and a $400 honorarium. There was some discussion about ways to encourage participation of the BAE membership in the ASEE annual conference. As part of the strategy, a motion was passed to have the division reimburse authors the $100 proceedings fee for BAE papers presented at the meeting. – Carmine Balascio, Division Chair
Atlanta ASEE Annual Conference – Manufacturing Division
Many conference attendees paused at our Division Mixer table on June 23, the first day of the conference, to learn about the resurgent manufacturing businesses across America and to talk in particular about President Obama's Additive Manufacturing Initiative. June 24 saw the most well-attended technical session, "Four Pillars of Manufacturing" – namely materials manufacturing processes, product, tooling and assembly engineering, manufacturing systems and operations and manufacturing competitiveness. This model of designing manufacturing education curricula and assessing its effectiveness is gaining widespread acceptance across schools. June 25 was the workhorse of a day for the attendees, starting at 7 a.m. with six technical sessions, a poster session, and a student design and manufacturing competition. The long day ended with the Manufacturing Division annual award and banquet at Wrecking Bar Brew Pub – a perfect place to unwind! The technical sessions were well attended, with papers presented on many interesting topics, including simulation programming, manufacturing partnerships, capstone manufacturing and design, and best practices in teaching. On June 26, the last day of the conference, the division hosted two technical sessions on integration of manufacturing engineering and society and practical teaching. This was followed by the annual business meeting, where a new slate of division officers was nominated and confirmed. Let's meet at Indianapolis on June 15 – 18, 2014! – Priya Manohar
Board Profiles
Ruby Mawasha
Leader and Role Model
When Ruby Mawasha talks to prospective students about engineering, he tells them, "If I can do math, anyone can." The assertion plays down Mawasha's own academic performance at their age — strong enough to win several scholarships and a ticket out of apartheid-era South Africa. But it reflects the attitude he brings to his role as assistant dean of engineering and computer science at Wright State University: Once a student gets excited about engineering, other hurdles can be overcome more easily.
Take the math "phobia" Mawasha witnesses all too often. Wright State "re-engineered" pre-calculus, incorporating circuits, fluids, and other engineering topics, so that by the time students face the rigors of calculus, they will better appreciate math as a versatile engineering tool. Or take standardized assessments, which sometimes understate a minority student's potential. A Wright State scholarship program, developed with a grant from the National Science Foundation, admits students on the basis not just of scores and grades but an interview that examines motivation and leadership qualities. The scholarship, which also includes hands-on learning, teamwork, and mentoring, offers a model for improving recruitment, retention, and postgraduate opportunities for underrepresented groups, according to a study Mawasha co-authored.
A two-year-old "lean manufacturing" mechanical engineering curriculum that Mawasha launched — with an eye to local industry needs — at Wright State's Lake Campus is similarly student-centered, with internships and international experience built in. Mawasha is also associate director of the NASA/Ohio Space Grant Consortium, which supports more than 100 Ohio STEM students at all levels with scholarships, fellowships, and informal outreach.
Mawasha is quick to credit his own mentors. They included his father, a Soweto schoolteacher ("He said anyone can do math. I was like – really?"); Latif Jiji, a professor of mechanical engineering at the City College of New York, where Mawasha arrived as a somewhat overwhelmed undergraduate in 1986; and Paul C.K. Lam, who helped guide Mawasha's graduate work in mechanical engineering at the University of Akron. It was Lam who encouraged him to join ASEE. Now chair-elect of Zone II, Mawasha will join the board in 2014.
Catherine Skokan
Trailblazer Turned Teacher
"But I don't teach," Catherine Skokan protested when her thesis adviser offered her a postdoc teaching linear systems analysis. The first woman to earn a Ph.D. at the Colorado School of Mines, Skokan was intent on joining the U.S. Geological Survey. "Here are the class notes," the adviser said, leaving the room. Skokan stayed, taught the course and, to her surprise, loved it. When her expected USGS job proved a disappointment, she returned to spend her career at CSM, winning departmental, university, and statewide teaching awards.
Equally at ease before an introductory circuits class, mentoring grad students, lecturing cruise passengers about the Panama Canal, or leading a workshop for elementary and middle school teachers, Skokan knows something's wrong if students become quiet. "I expect noise and conversation," she says. "My style is to talk about a technique, give them a problem, and have them work on it in small groups." Once they figure it out, she tells them, "go help someone else."
A rock collector by age five, Skokan grew up wanting a career that took her outdoors. Noting her math and physics acumen, an astute school counselor steered her toward geophysics. Skokan liked the applied-science aspect of engineering (her father was a chemical engineer) and looked for colleges offering geophysical engineering. One, Lehigh University, was then men-only – "that didn't stop me" – but CSM sealed her choice with a four-year scholarship. She went on to study earthquakes, Soviet seismic disturbances so punctually regular they had to be nuclear tests, and Hawaiian volcanoes – her Ph.D. topic. Subsequently, Skokan concentrated on geothermal water supplies and use of electrical and electromagnetic geophysical tools for groundwater exploration. The latter field generates so much data that she has also been drawn to digital data processing.
With interests in education that stretch from K-12 curricula to humanitarian engineering projects in Ghana and Honduras, Skokan has been active in both the K-12 and Multidisciplinary divisions at ASEE. While calling the Society "exciting and vibrant," she would like to see it draw more international participation. "That's a growth area."