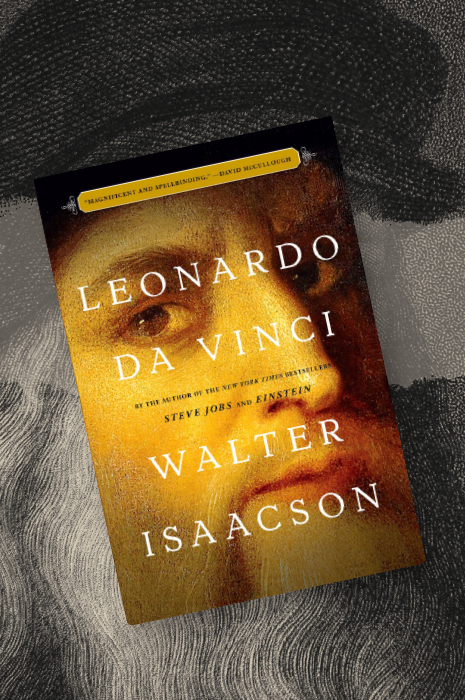 Inquiring Mind
A riveting biography illuminates the enigmatic artist-engineer who embodied Renaissance ideals.
Leonardo da Vinci
By Walter Isaacson.
Simon & Schuster. 2017. 624 pages.
In the introduction to his latest biography, Walter Isaacson cautions that the term "genius" too often lets people dismiss someone as unique and inimitable, unlike the rest of us. By contrast, he argues, there are many lessons the quintessential Renaissance man can impart in our age of specialists and technocrats, including deep and abiding curiosity and refusal to limit oneself to a single discipline. STEAM only recently put the "arts" into STEM, but Leonardo da Vinci did so throughout his life, sketching plans for flying machines and hydraulic systems, connecting doodles of curling human hair to those of swirling water, and painting Mona Lisa's haunting smile based on studies of dissected corpses. Much of the pleasure of this riveting biography lies in the skill with which this master biographer relates Leonardo's passion for science, technology, engineering, and mathematics. Or at least geometry: The artist found algebra perplexing, though he enjoyed sketching triangles, pyramids, and, yes, rhombicuboctahedrons.
The book follows a basic chronological framework, revealing aspects of Leonardo as an inventor, designer, scientist, and artist, as well as his involvement with such powerful families as the Medicis and Borgias, Niccolo Machiavelli, and at the end of his life, Francis I, the invading French king who funded him generously. Curiosity guided Leonardo, but life's circumstances helped shape who he would become: illegitimate yet privileged and embraced—to a point—by his father's and mother's families, he was also left-handed, homosexual, and a vegetarian.
Sometimes obsessive about details, the artist stalled on projects, losing commissions and reputation; other times, he lost interest and let the work lag. He presented himself to Duke Sforza of Milan as a military engineer experienced with cannons, underground tunnels, and mobile bridges. Though he had achieved master status as a Florentine painter, however, Leonardo had never built the war designs he proposed. Yet when hired as the duke's producer of pageantry, Leonardo could apply his multiple skills. More important, determining how to raise god-actors using pulleys and ropes or light up the sky with "an infinite number of lamps like stars" fueled his imagination. Pageants also had fixed deadlines, so "he could not cling to them and seek to perfect them indefinitely," writes Isaacson.
Combining science and art, Leonardo studied how to represent folds of a velvet mantle, the distinct emotions for each figure of The Last Supper, and precise positioning of light reflected in the eyes of an angel. At present, only 15 paintings are attributed solely to Leonardo, in part because of his propensity to abandon projects but also because apprentices helped execute the many commissions for churches, private owners, and city collectives. We read of the continuing pursuit to identify works that reveal the master's touch, including his iconic left-handed shading or fingerprint sfumato smudging of paint. Salvator Mundi, which recently sold for $450 million—reportedly to a proxy for Saudi Crown Prince Mohammed bin Salman—was authenticated only in 2011 after a verification process involving X-ray and infrared analysis.
Isaacson also provides a thorough study of Leonardo's notebooks—some 7,200 pages of sketches, inquiries, and to-do lists. Often the artist would command himself to pursue a particular study: of paralysis, fatigue, hunger, and sleep, in one list. Other jottings focused on the measurement of the sun and dimensions of Milan, and how to square a triangle. Leonardo was particularly fascinated by the human fetus, which he compared, in writing and sketches, to the seed of a tree. But it was his injunction to "study the tongue of a woodpecker" that captivates Isaacson. Consider the brilliance of a mind that would conceive of such an endeavor, he writes. Yet while Leonardo amassed knowledge, keeping copious notes on subjects from anatomy to optics and linear perspective, "when it came to editing and organizing his notes, he was once again dilatory rather than diligent." He never published his numerous treatises.
At 600-plus pages and a hefty three pounds, Leonardo da Vinci is no light read. Yet it is informative, revealing, and compelling—a book to savor.
Review by Robin Tatu
Robin Tatu is Prism's senior editorial consultant.
Image Courtesy of Amazon/Thinkstock