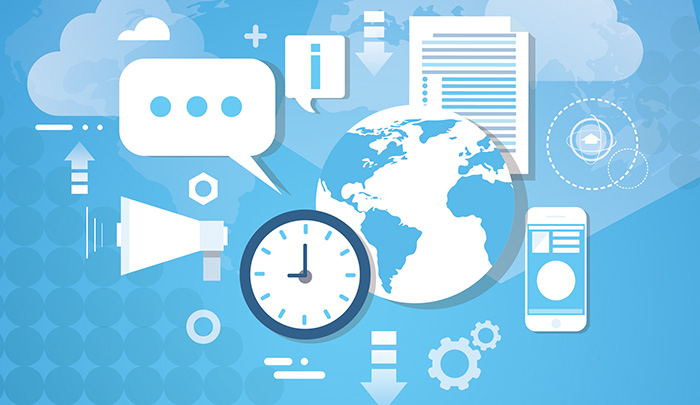 Practice Makes Perfect
Expanding in-class and Web-based problem-solving opportunities with instant feedback can transform large lecture courses and boost learning.
By Jae-Eun (Jane) Russell, Mark S. Andersland, Sam Van Horne, John Gikonyo, and Logan Sloan

The ability to systematically and efficiently solve problems is a critical engineering skill that requires both expert guidance and practice to develop. However, many traditional large-lecture courses do not provide an optimal learning environment to practice this skill. Typically, most class time in these large engineering courses is focused on content delivery. It is then left to students to master the content and practice problem solving on their own outside of class. Students are expected to practice and master concepts and solution strategies introduced during the lecture largely on their own. Often, due to schedule constraints or the lack of timely help, only homework problems and a few pre-exam practice problems actually get solved. As a consequence, many students do not get opportunities to wrestle with enough concepts or solve sufficient numbers of problems to develop robust problem-solving skills.
For this study, one section of a sophomore-level electrical circuits course at the University of Iowa was transformed from typical, lecture-based instruction to a student-centered instructional approach to provide a rich learning environment for students to practice this core skill effectively under expert guidance. Our study examined the effectiveness of student-centered learning on achievement and engagement in a transformed electrical circuits section compared with the same course taught in a typical, lecture-based section.
The transformation had two major goals. The first was to provide more problem-solving practice and, whenever possible, give students immediate feedback about their answers and alternate approaches. The second was to promote collaboration among peers during problem-solving processes. To accomplish these goals without reducing the content or increasing the student workload, the course was redesigned in the following ways. Lectures were limited to a 10-minute summary of key concepts, freeing up 40 minutes per class for problem solving. Videos of all omitted lecture details and examples were posted online. Problems were delivered using a Web-to-student-smart-device platform to reduce in-class overhead. Answers were scored in real time and counted toward final grades to encourage attendance and problem ownership. Students were encouraged to collaborate with peers and seek help from classmates and instructional staff. Different parameterizations of each problem were delivered to each student. All learning materials were indexed on the course website to guide students' in-class problem-solving preparation. To maintain course continuity, no changes were made to the content, difficulty, and frequency of homework or exams.
The result was substantially more opportunities for students to practice problem solving and richer availability of problem-solving support. Over the 15-week semester, undergraduates in the student-centered classroom had the opportunity to solve 442 more problems than those in the lecture-based classroom. Moreover, after every answer submission, students in the student-centered section learned immediately from the Web problem platform whether their answer was correct, enabling them to more quickly recognize when they were on the wrong track and seek help from peers, teaching assistants, or the instructor.
Some 243 students (79 percent of those enrolled in the two sections) participated in the study. Each participant completed three surveys during the course, and their demographic information, prior learning outcomes (ACT math scores and cumulative grade point average prior to this course), and course outcomes (two midterms and one final score) were collected after the course ended.
Study results indicated that those in the student-centered section achieved significantly higher scores compared with their counterparts in the lecture-based section on the same exams after controlling for students' prior learning outcomes. Further, their self-reported surveys indicated that students in the student-centered section had a higher level of preparedness for class, perceived class meetings as being more helpful, and were more behaviorally and emotionally engaged in the class than students in the lecture-based section.
Engaging in classroom-based problem solving under expert guidance was effective because students received needed help at the precise moment they were struggling with problems. The results of our study suggest that the automated distribution and scoring of problems by Web-based delivery platform is essential to this process because its immediate feedback leads to the quick discovery of any misconceptions. Further, it enables instructors to create a learning environment where students strategically collaborate.
Jae-Eun (Jane) Russell is an instructional and research specialist and associate director of the Office of Teaching, Learning, and Technology at the University of Iowa, where Mark S. Andersland is an associate professor of electrical and computer engineering. Sam Van Horne is a senior institutional research analyst in the Office of Institutional Research and Effectiveness at the University of Delaware. John Gikonyo is a graduate student in health informatics at the University of Iowa, where Logan Sloan earned his bachelor's degree in electrical and computer engineering in 2016. This article is excerpted from "Large Lecture Transformation: Improving Student Engagement and Performance Through In-class Practice in an Electrical Circuits Course" in the fall 2017 issue of Advances in Engineering Education.
Image Courtesy of Thinkstock