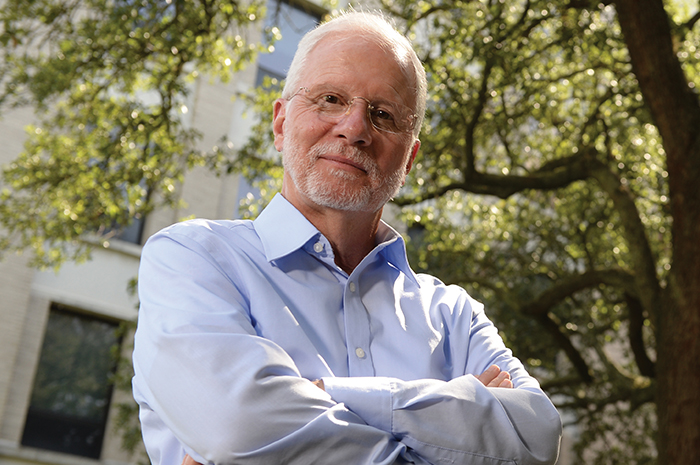 Letter from the President
Harnessing Our Collective Wisdom
ASEE will engage members in clarifying its mission, setting priorities, and gauging success.
By Nicholas  J. Altiero
It is a great honor to serve as president of the American Society for Engineering Education, a proud professional society with a rich history dating back to 1893 and the only professional society in the country focused specifically on the education of engineers. I cannot imagine that there has been a time in which engineering education has been more in the spotlight than it is today. Across the political spectrum, it is generally recognized that to be competitive in a technology-driven global economy we must produce more engineers and we must produce engineers capable of swiftly translating the latest scientific breakthroughs into innovations that address society's most significant needs.
ASEE was initially founded as the Society for the Promotion of Engineering Education, and its original focus was on improvement of undergraduate engineering education at the classroom level. Over the years, the role of our organization has expanded to include graduate education and the education of the next generation of engineering researchers. It has also grown to include continuing engineering education, critically important for an engineering workforce that must adapt to a rapidly changing world. Most recently, there has been much attention paid to the role of engineering in STEM (science, technology, engineering, and mathematics) education in our elementary and secondary schools. Here again, ASEE is assuming a leadership role in defining how engineering can be addressed in a meaningful yet age-appropriate way to motivate young people to learn science and mathematics, to inspire them to pursue careers in engineering and engineering technology, and to better prepare them for success in the economy of the 21st century. Leadership in engineering education at every level is at the core of the ASEE mission, and it is important that we clearly articulate that and that we quantify our successes.
To that end, ASEE is about to embark on a process called Strategic Doing to bring further clarity to the mission, objectives, and measures of success of our organization and to focus us on what we can and must do together as an organization. "Strategic Doing" is a process developed by Ed Morrison at the Center for Regional Development at Purdue University, and we have engaged Ed and his team to help us implement a Strategic Doing process for ASEE. This effort will commence on November 1, 2014, when the Executive Committee of the ASEE Board of Directors and the chair of the ASEE Long Range Planning Committee, along with senior ASEE staff, will participate in a daylong retreat to begin the process. In addition to me, the members of the Executive Committee are President-elect Joe Rencis, Immediate Past President Ken Galloway, Vice President for Member Affairs Grant Crawford, Vice President for Finance Terri Morse, Vice President for External Affairs Bevlee Watford, Vice President for Institutional Councils Louis Martin-Vega, Vice President for Professional Interest Councils Maura Borrego, and Executive Director Norman Fortenberry. The chair of the Long Range Planning Committee is Jenna Carpenter.
Strategic Doing is a process that focuses on what we could, should, and will do together. It is a dynamic process in which thinking, planning, executing, and evaluation are not done sequentially but are done continuously and in parallel. It is not a top-down process but rather a collaborative process in which the organization works together on a continuing basis to define its objectives and to effectively implement them. We are an organization of more than 12,000 members, and the collective wisdom of that membership is our strength. We must harness that collective wisdom, and Strategic Doing is a network-based process that will enable us to do so.
I believe that clarity of ASEE's mission and value is more important today than it has been in our 121-year history. There are many engineering professional societies competing for membership, and ASEE must continuously make the case for the value proposition that it provides to its current and potential constituencies. Additionally, ASEE must be viewed as the authoritative organization on matters pertaining to all levels of engineering education and the organization that informs public policy and guides decision-makers on engineering education matters. I am very much looking forward to working with the ASEE Board of Directors, the ASEE staff, and the ASEE membership this coming year to continue the outstanding work of ASEE and to help make it an even better organization in the years ahead.
Nicholas J. Altiero is president of ASEE.
©Tulane University Communications
Coal Miner's Son
2014 Outstanding Teaching Award Winner Jeffrey Will
"There are two kinds of teachers," Robert Frost once observed: those who "fill you with so much quail shot that you can't move, and the kind that just gives you a little prod behind and you jump to the skies."
Jeffrey Will nudges everyone – including faculty colleagues – toward new heights through imaginative teaching and empathy. The Valparaiso University department chair and associate professor of electrical and computer engineering routinely earns top marks for his engaging courses, which range from digital-signal processing to capstone design. His commitment to hands-on learning, whether creating a quadcopter for art majors to explore the campus chapel from on high or using virtual reality to help students visualize Maxwell's fundamental equations of electromagnetic field theory, is legendary. One graduate, inspired to pursue a Ph.D. in computer architecture after building an eight-bit arithmetic logic unit in Will's class, framed the circuit board as an emblem of "the initial spark that changed my future."
Exceptional service as a mentor and innovator, including launching a master's in engineering management and introducing a Dale Carnegie course to hone communication and leadership skills, made Will this year's ASEE standout teacher.
A North Dakota coal miner's son and married father of two, Will became interested in computers when he programmed an Apple 2E in a middle-school science class. "I made my name scroll across the screen, and that was it," he says. By the time he entered the University of Illinois, Urbana-Champaign, engineering was his "calling." He nonetheless recalls the "intimidation, fright, and pessimism" of his undergraduate experience.
Teaching, to him, means guiding students on their "uncomfortable journey" from ignorance to understanding. When he finished his Ph.D. at Illinois, Will says, "all around me was the message of 'continue your research.' There was almost no positive message about going into teaching. It was almost a disappointment: 'Wow, that's a waste. He was destined for bigger things.' " As head of the Valparaiso Scientific Visualization Lab, Will can now point to many accomplishments besides teaching. Still, he says, working one-on-one with students remains "the most rewarding part of my job."
Meet Your Staff
Institutional Memory
By Alison Neary
Sandra Wingate-Bey, or "Bey" as she's known around the office, is familiar to many ASEE members, having served on staff for a remarkable 26 years. Hailing from Charleston, S.C., Bey attended South Carolina State University to study business administration before packing her bags and moving to Washington, D.C., for the first time. She settled in as a bank teller on Pennsylvania Avenue, but overall, the change of locale was an adjustment. "I grew up in the segregated South, so the first 17-plus years of my life, I was witness to institutional segregation – schools, water fountains, movie theaters, buses. . . ." Bey says. The District was a different but welcome environment.
After a brief stint back in Charleston as the city's first African-American teller at South Carolina National Bank and stops in New York City and California, she circled back to D.C. to work as a receptionist at ASEE. Bey took on a supervisory role in the executive office shortly after joining and also juggled management of ASEE's awards programs, board elections, and standing committees' appointment process. In 1992, she was tapped to head a newly formed Support Services Department, which later evolved into the Administrative Services Department. The myriad responsibilities were a pleasant challenge for Bey. "It helps you grow and keeps you from becoming complacent," she said.
Now the administrative services director, Bey has seen ASEE staff grow nearly threefold since she started, and has watched ASEE expand the multiple programs, publications, and services that it offers today.
Outside work, Bey enjoys reading and writing: She spent two years authoring her mother's memoir, and self-published it eight months before her mother passed away. Bey's ideal weekend is spent on the patio at her home in Maryland. Surrounded by her hibiscus garden, with a book in hand and sunlight beaming down, she's reminded of the Charleston summers of her youth.
Indianapolis Highlights
An impressive speaker line-up, new program additions, and Hoosier hospitality combined to make ASEE's 121st Annual Conference and Exposition one of the liveliest in memory.
Plenaries I and II and the Distinguished Lectures drew large crowds to hear an engaging talk by former Indiana Governor and current Purdue University President Mitch Daniels, fresh insights by Best Paper winners, and Cynthia Atman's account of the pioneers whose work is transforming engineering education.
An earlier award ceremony and an event highlighting K-12 student prize-winners proved to be a hit. An emphasis on diversity included a series of Safe Zone/Positive Space Ally training sessions and the rainbow ribbons sported by many attendees in solidarity with the LGBT community.
Throughout, from the opening-day Division Mixer to the farewell reception by outgoing President Ken Galloway, ASEE members got numerous opportunities to reconnect with old friends and make new ones.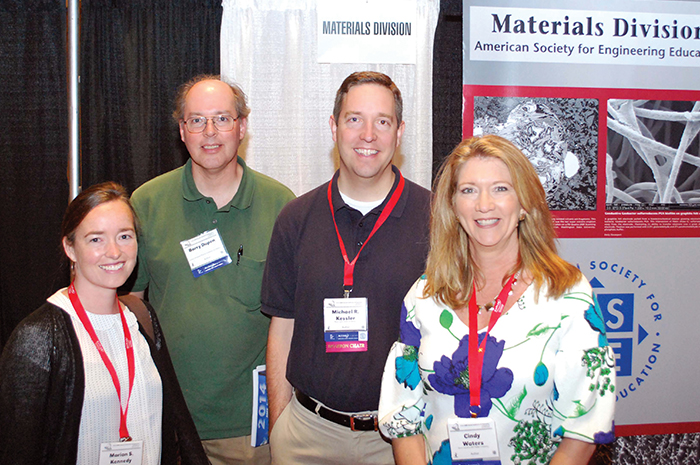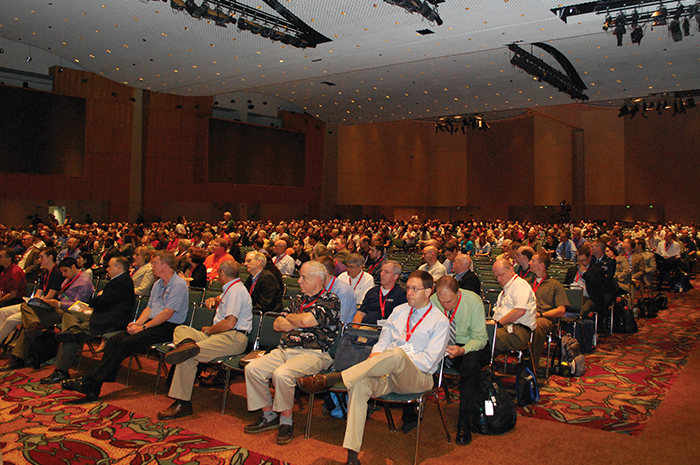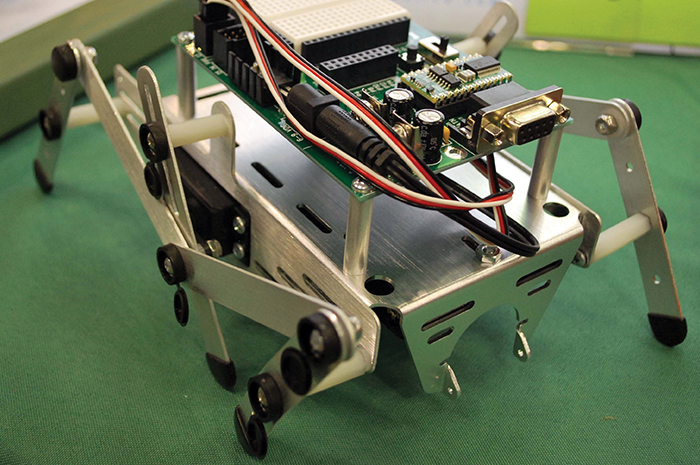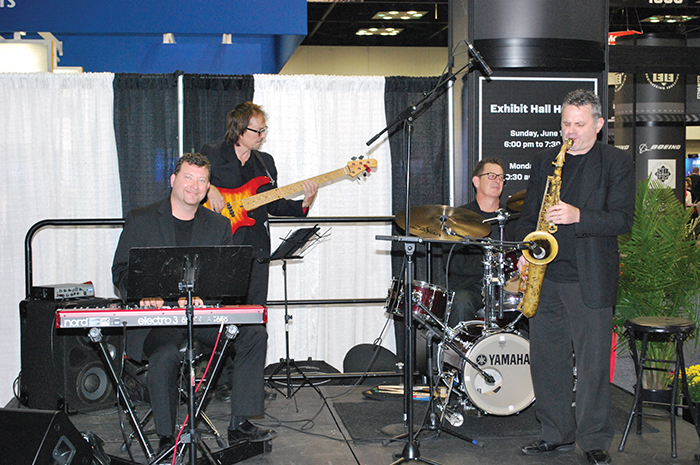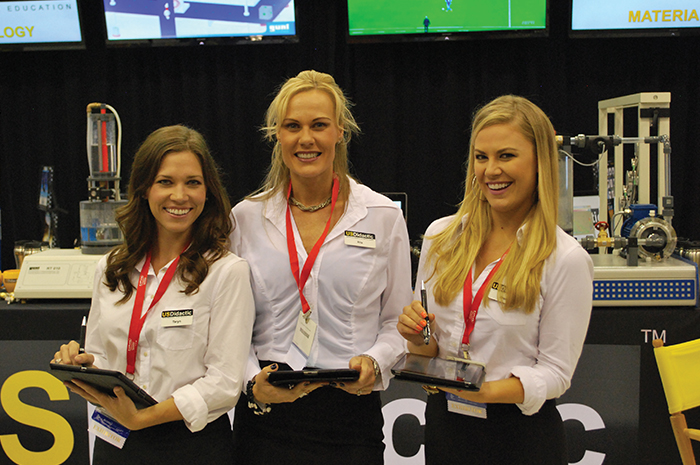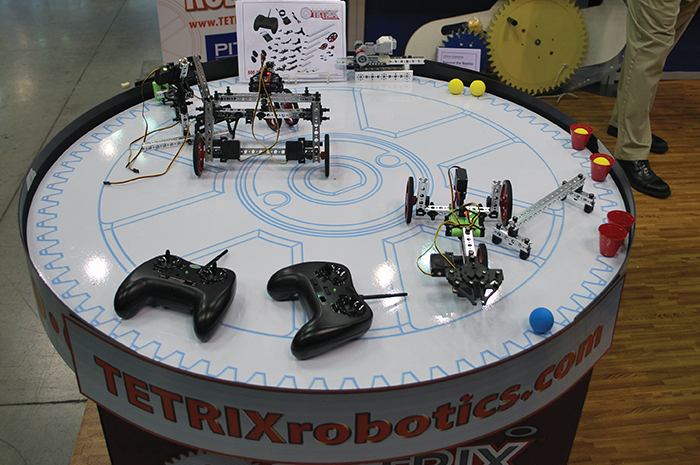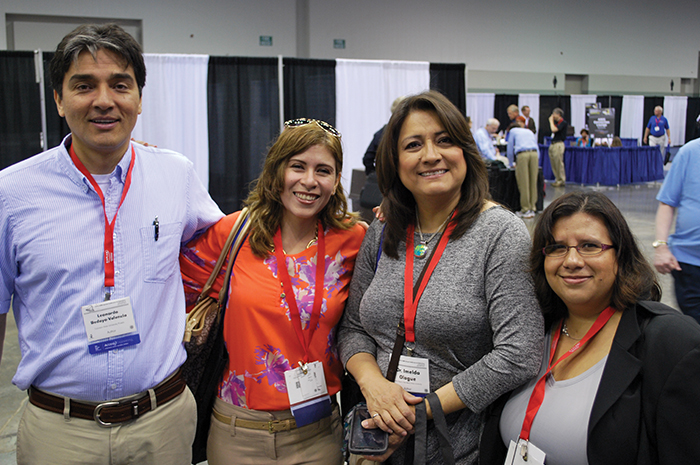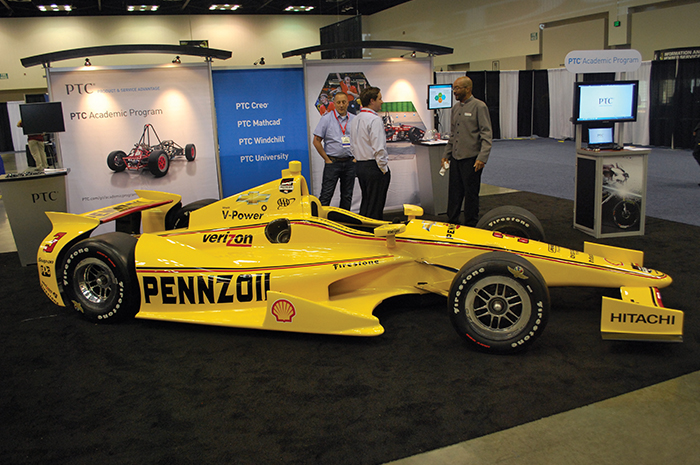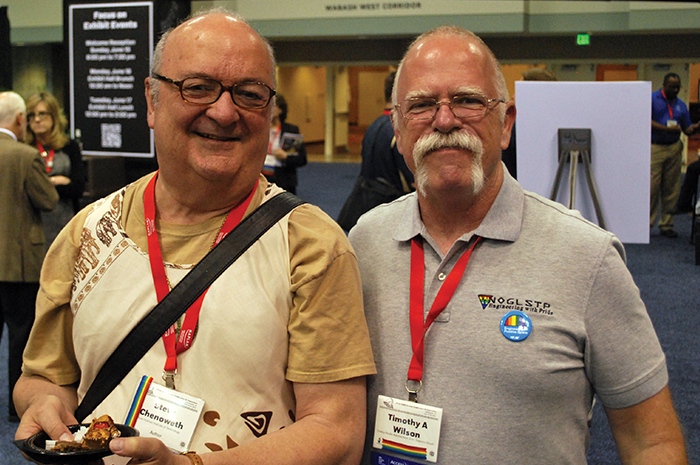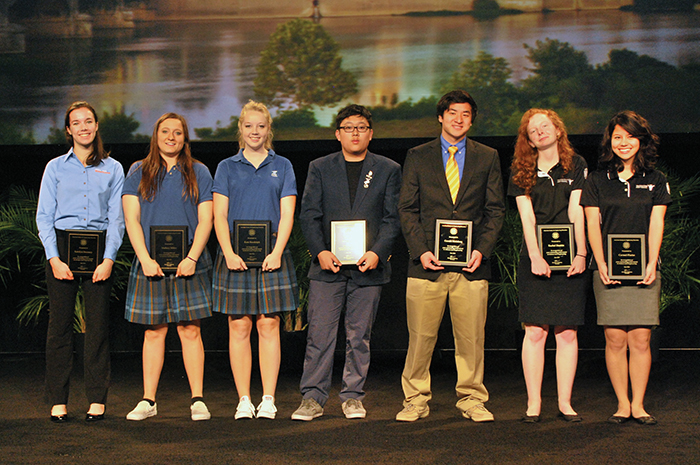 A Year of Action on Diversity
By the ASEE Diversity Committee 
As indicated by the low percentage of underrepresented minorities and women among our undergraduates, engineering is not achieving diversity in academia (students, staff, and professors) or industry as fast as most desire. Moreover, even the acceptance of diversity is still an issue, as evidenced by the fall 2013 Prism discussion related to sexual orientation. ASEE is committed to inclusion without regard to "gender, race, ethnic background, disability, sexual orientation, gender expression, age, socioeconomic status, nationality, and other non-visible differences" such as personality, aspiration, learning style, and motivation. The society is well positioned nationally and globally to lead our profession toward the creative strength, new ideas, and innovation that come with diversity.
An ASEE Task Force on Diversity was created in 2009 with a specific charge to identify activities and systemic policies where ASEE members can actively engage. The result was the formation of the ASEE Diversity Committee. In 2011, the Board of Directors endorsed the committee's 32 action-oriented recommendations, and this past June designated 2014-15 as an ASEE Year of Action on Diversity.
Now the real action begins. Members will discuss, engage, and highlight individual and collective activities that serve to advance the Society's diversity efforts and inclusivity. Each coming issue of Prism will include a feature that describes activities, recounts experiences, and, we hope, provokes additional thought and ideas. As we progress through the year, our goal is that each individual member, institutional member, zone, region, section, division, program, council, board member, leader, and participant will be able to report at least one action taken.
As our first activity, we are calling attention to the report Surmounting the Barriers: Ethnic Diversity in Engineering Education, available for free download on the National Academy of Engineering website, which highlights continuing diversity impediments and provides excellent background. A tangible product of our collaboration with NAE, the report grew out of a grant to ASEE by the National Science Foundation; Bevlee Watford served as principle investigator in her then role as chair of the Diversity Committee. In addition, we are working to compile resources to be made available on the ASEE Diversity website. Please consider submitting your personal "Best of the Best" resources in diversity online at www.aseesurveys.org/s/OnlineDiversityResources/
We hope you are already thinking about what your action will be. To assist, we have begun a list of potential activities to achieve a dialogue and action on diversity:
Promote the use of the Diversity Tool Kits on root causes and general diversity training materials that can be found on the ASEE Diversity website http://asee.org/about-us/diversity
Reach out to diverse groups (both internal and external to ASEE) through contacts with zones, regions, sections, councils, and divisions, and ask each to do at least one activity focusing on diversity over the Year of Action.
Promote position papers on particular national issues, or sponsor a group reading and discussion on newly published reports, such as "Surmounting the Barriers."
Promote the use of the Diversity PowerPoint presentation at meetings.
Encourage all councils and divisions to add diversity language to their by-laws.
Create model policies and practices documents that can be shared as promising practices through the diversity website.
Host a diversity training event on your campus and in your zone, section, or region.
Co-sponsor an event that is already occurring. For example, your campus might already host Positive Space or Safe Zone training.
Host an international student celebration where cultural norms and traditions are shared.
Recommend and promote ASEE 2015 Annual Conference keynote speakers and key sessions focused on diversity.
Seek information on and participation of ASEE diversity divisions.
Create a return-on-investment statement about the benefit of diversity (beyond compliance with the law).
Highlight and leverage the practices of academic institutions that have focused on increasing diversity of faculty.
As we open students' eyes to a profession that makes the world a better place, ASEE members should do all we can to draw as many individuals as possible into engineering and support their productivity and growth. It's the right thing to do. Let us know of your plans and actions by emailing diversity@asee.org.
Teri Reed
Co-chair
Texas A&M University
terireed@tamu.edu
Adrienne Minerick
Co-chair, Michigan Technological University
minerick@mtu.edu
Andrea Olgilvie
University of Texas at Austin
aogilvie@utexas.edu
Monica Farmer Cox
Purdue University, West Lafayette
mfc@purdue.edu
Veronica Nelson
Northrop Grumman Corporation
veronica.nelson@ngc.com
Yannis Yortsos
University of Southern California
yortsos@usc.edu
Niaz Latif
Purdue University
nlatif@purduecal.edu
Timothy Wilson
Embry-Riddle Aeronautical University
wilsonti@erau.edu
Frank Flores
Northrop Grumman Corporation
jpm@louisville.edu
Marilyn Dyrud
Oregon Institute of Technology
marilyn.dyrud@oit.edu
Burgess Mitchell
Vanderbilt University
burgess.mitchell@vanderbilt.edu
Rocio Chavela Guerra
ASEE
r.chavela@asee.org
Grant Crawford
Quinnipiac University
bobby.crawford@quinnipiac.edu
2014 ASEE National and Society Awards
ASEE Fellows Named
The following members received the Fellow grade of membership in recognition of outstanding contributions to engineering or engineering technology education. This distinction was conferred at the awards ceremony during ASEE's annual conference in Indianapolis.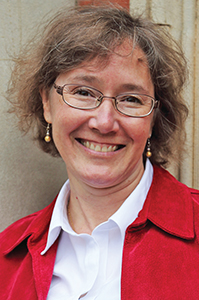 Laura Bottomley
Director
Women in Engineering  and K-12 Outreach
College of Engineering
North Carolina State University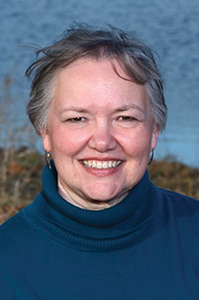 Rebecca Brent
President and Consultant Education Designs Inc.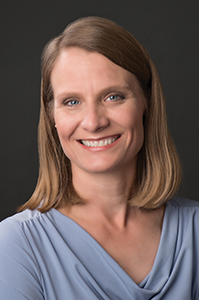 Christine M. Cunningham
Founder and Director, Engineering Is Elementary
Vice President, Museum of Science, Boston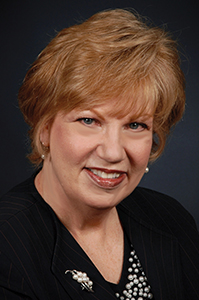 Patricia Hall
Associate Dean
Continuing Engineering and Science Education
University of Tulsa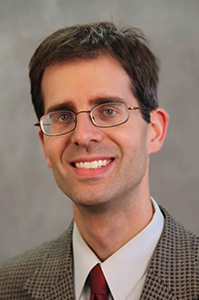 Jason M. Keith
Professor, Director, and Earnest W. Deavenport,
Jr. Chair Dave C. Swalm School of Chemical Engineering
Mississippi State University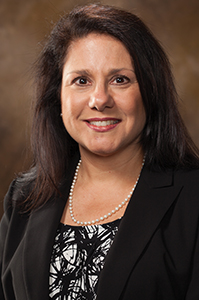 Kim LaScola Needy   
Department of Industrial Engineering
University of Arkansas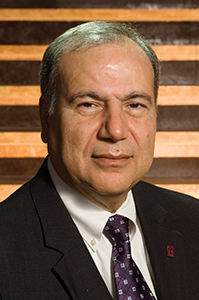 Hamid R. Parsaei   
Professor and Associate Dean
Academic Affairs Mechanical Engineering Program
Texas A&M University at Qatar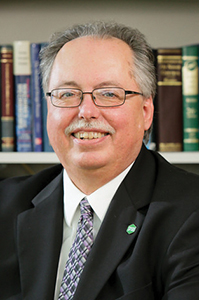 Jeffrey L. Ray
Dean and Professor
The Kimmel School
Western Carolina University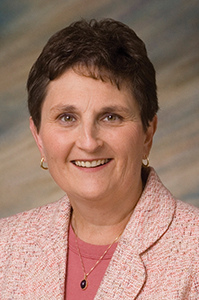 Mary A. Sadowski
Dean
Purdue Extended Campus
Department of Computer
Graphics Technology
Purdue University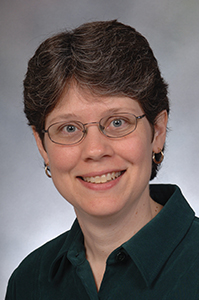 Ann Saterbak
Professor             
Department of Bioengineering
Rice University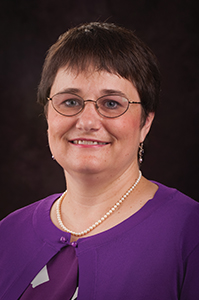 Noel N. Schulz
Associate Dean for Research and
Graduate Programs
College of Engineering
Kansas State University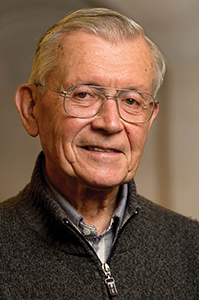 John J. Uhran, Jr.    
Professor Emeritus
Department of Computer Science and Engineering
University of Notre Dame

Benjamin Garver Lamme Award
The Benjamin Garver Lamme Award was established in 1928, and recognizes excellence in teaching, contributions to research and technical literature, and achievements that advance the profession of engineering college administration.
Pablo G. Debenedetti is the Class of 1950 Professor in Engineering and Applied Science, professor of chemical and biological engineering, and dean for research at Princeton University. He received the Benjamin Garver Lamme Award in recognition of his fundamental contributions to modern engineering thermodynamics/statistical mechanics, notably to the understanding of the liquid state, the thermodynamics of super-cooled and glassy water, and the theory of hydrophobicity; and for a broad range of engineering applications of these fundamental advances. He also was honored for his inspired authorship of groundbreaking articles and a landmark textbook, for his talent and commitment toward education and mentorship, and for his dedicated and multifaceted administrative service to his department, engineering school, university, and profession in ways that have profoundly shaped the education and careers of his students and peers. In addition to writing more than 200 scientific articles, Debenedetti is the author of Metastable Liquids, named the "best scholarly book in chemistry" by the Association of American Publishers in 1997.
Over the course of his career, Debenedetti has won many professional honors, including Princeton's highest distinguished teaching award, and was named one of the 100 Chemical Engineers of the Modern Era by the American Institute of Chemical Engineers. He is a member of the National Academy of Engineering, the American Academy of Arts and Sciences, and the National Academy of Sciences, and a Fellow of the American Association for the Advancement of Science and the American Institute of Chemical Engineers.

Donald E. Marlowe Award
The Donald E. Marlowe Award recognizes an individual administrator who has made significant ongoing contributions to engineering and engineering technology education by unusually effective national leadership and example beyond accepted tradition.
Jean W. Zu, professor and chair of the department of mechanical and industrial engineering at the University of Toronto, was recognized for her many contributions to engineering education as a teacher and administrator. At the University of Toronto, she introduced client-based capstone design courses and industry-based design projects, established international student exchange programs, and promoted and supported student clubs and activities relating to engineering education, both at the undergraduate and graduate levels. Zu's research has been focused on mechanical vibrations and dynamics, and includes successful collaborations with many different companies on research projects with automotive applications. She has published close to 300 papers, including 130 journal papers, and has supervised 60 graduate students. Zu is president of the Engineering Institute of Canada.

Frederick J. Berger Award
The Frederic J. Berger Award recognizes and encourages excellence in engineering technology education. It is presented to both an individual and a school or department for demonstrating outstanding leadership in curriculum, techniques, or administration in engineering technology education.
Jay Porter was recognized for his many contributions to engineering technology education. He has served in numerous roles, including as a member of the board of the Tau Alpha Pi National Honor Society for Engineering Technology; vice chair, communications for the ASEE Engineering Technology Division; and treasurer for the Electrical and Computer Engineering Technology Department Head Association. An active member of ASEE since 2000, he has served as a presenter, reviewer, and moderator at the annual conference. He currently serves as the program coordinator for the Electronics Systems Engineering Technology program at Texas A&M University.
Believing that the United States needs more individuals who can innovate and produce products, Porter has worked with his fellow faculty members to create a two-semester capstone sequence that delivers a true, real-world product development experience. As part of this capstone, student teams form small start-up companies, develop an idea for an electronics-based product, solicit external funding, and then take their idea to a fully functioning prototype. For his successful and innovative teaching methods, Porter was recognized in 2009 with the ASEE Robert G. Quinn Award.

DuPont Minorities in Engineering Award
The DuPont Minorities in Engineering Award honors an engineering educator for exceptional achievement in increasing participation and retention of minorities and women in engineering. The award is intended to recognize the importance of student diversity by ethnicity and gender in science, engineering, and technology.
Stephanie Luster-Teasley, an associate professor of chemical, civil, and environmental engineering at North Carolina Agricultural and Technical State University, was recognized for her achievements in increasing participation and retention of minorities and women in engineering, which includes her leadership in the Engage 2BE Engineers Program at North Carolina A&T State University and the Girls in Science Lab enrichment program. She uses a variety of research-based, student-centered pedagogical methods in her teaching and service for students. Her passion and drive as an educator are to increase ethnic diversity and the number of women pursuing careers in science, engineering, and technology. The Engage 2BE Engineers program is a strengths-based mentoring program designed to increase the number of minority students pursuing graduate degrees in engineering by providing one-on-one mentoring with the E2BE team, professional development workshops, and the use of social media to increase student knowledge of available programs. This program serves minority students, women with children, first-generation college students, and students with disabilities.
In 2013, Luster-Teasley received the UNC Board of Governors Award for Teaching Excellence, one of the highest honors conferred for teaching in the UNC system. That same year, she was awarded a U.S. patent for her development of a controlled-release biodegradable polymer capable of treating wastewater.

Sharon A. Keillor Award for Women in Engineering Education
The Sharon Keillor Award for Women in Engineering Education recognizes and honors outstanding women engineering educators.
Susan McCahan, a professor of mechanical engineering at the University of Toronto, was recognized for her many accomplishments as an educator. These include her leadership in developing the faculty's flagship first-year design course and initiatives for educators, such as graduate-level courses on engineering teaching and learning and university-wide courses on teaching in higher education. McCahan's research was in the thermodynamics of heavy hydrocarbons and disruptive evaporation. She currently is active in engineering education research, leading a project to develop valid assessment measures for learning outcomes in essential professional competencies. Her primary work in engineering education focuses on the application of universal instruction design (UID) to create accessible learning environments. This research combines her interest in design with her commitment to making the engineering profession welcoming for students from diverse backgrounds.
McCahan is the recipient of several major awards related to teaching and teaching leadership, including the 3M National Teaching Fellowship, the OCUFA Teaching Award, and the Engineers Canada Medal of Distinction in Education.

ASEE Lifetime Achievement Award in Engineering Education
The ASEE Lifetime Achievement Award recognizes individuals who have retired or are near the end of their professional careers for sustained contributions to education in the fields of engineering and/or engineering technology. The contributions may be in teaching, education, research, administration or educational programs, professional service, or any combination thereof.
James Stice, professor emeritus of chemical engineering at the University of Texas, Austin, is recognized for his outstanding service within engineering education. He dedicated his career and his life to improving engineering education by introducing pedagogy into engineering education through publications and presentations, development and administration of the college's Bureau of Engineering Teaching, leadership activities in ASEE, outstanding teaching of engineering students, and, most important, teaching engineering faculty how to teach. The bureau he founded is believed to be the first office in the country designed to improve the teaching effectiveness of the engineering faculty. Stice, the recipient of the Instrument Society of America's 1966 Journal Award (with B.S. Swanson), was named outstanding professor of chemical engineering at the University of Texas, Austin 13 times. He also is an inaugural member of the Arkansas Academy of Chemical Engineers. His ASEE honors include the Chester Carlson Award for Innovation in Engineering Education, the Distinguished Service Award for the ERM Division, the Donald Marlowe Award for Distinguished Educational Administration in Engineering, the Lifetime Achievement Award for Pedagogical Scholarship (ChE Division), and the Benjamin Garver Lamme Award.

James H. McGraw Award
The James H. McGraw Award is presented for outstanding contributions to engineering technology education.
Robert J. Herrick, was recognized for his outstanding contributions to engineering technology through his leadership roles at Purdue University, West Lafayette, the University of Toledo, ASEE, IEEE, and FIE, and as a consulting engineer in numerous fields since 1981. As a charter member of the Purdue Teaching Academy, he is included in "The Book of Great Teachers."
Herrick, an ASEE Fellow, has received numerous national, regional, university, college, and department awards for outstanding teaching and professional service, including ASEE's Fredrick J. Berger Award and Purdue's lifetime Murphy Teaching Award. An active advocate for outstanding teaching and education, he has conducted "The Art and Technology of Teaching" workshops at international and national conferences as well as at educational institutions. He also has authored educational publications, including the textbook DC/AC Circuits and Electronics: Principles and Practice.

Fred Merryfield Design Award
The Fred Merryfield Design Award recognize an engineering educator for excellence in teaching of engineering design and acknowledges other significant contributions related to engineering design teaching.
Maria Yang, an associate professor of mechanical engineering and engineering systems at the Massachusetts Institute of Technology, was recognized for her accomplishments in design research and education that inspire students of all backgrounds to embrace their creativity. The goal of her work is to act as a "design chrysalis," transforming students into design thinkers through integrative design experiences that link societal needs with engineering and technology. As an award-winning mentor, she has motivated students from around the world through hands-on, design-and-build experiences that allow them to become makers. At the same time, her design classroom serves as a research testbed for understanding how designers can design better, promoting a unified vision for teaching and research in design.
An ASME Fellow, she is the recipient of an NSF CAREER award, an ASME Design Theory and Methodology Best Paper Award, the MIT Joel and Ruth Spira Teaching Award, the MIT Capers and Marion McDonald Award, and the MIT Earll Murman Award for Excellence in Undergraduate Advising.

National Engineering Economy Teaching Excellence Award
The National Engineering Economy Teaching Excellence Award recognizes an individual who has demonstrated classroom teaching excellence and teaching scholarship in engineering economy.
John White, chancellor emeritus and distinguished professor of industrial engineering at the University of Arkansas, was recognized for his accomplishments as a scholar, administrator, and teacher. During his distinguished 50-year career, he co-authored three engineering economy textbooks and taught engineering economy to over 4,000 students, both nationally and internationally. As a testament to his teaching excellence, he is cited by his students for taking a personal interest in their professional and personal success. A distinguished alumnus of the University of Arkansas, White has earned awards including NSF's Distinguished Service Award; ASEE's Donald E. Marlowe Distinguished Education Administration Award and John L. Imhoff Global Excellence Award; the Rodney D. Chipp Memorial Award from the Society of Women Engineers; AAES's Kenneth Andrew Roe Award; and the Frank and Lillian Gilbreth Industrial Engineering Award, IIE's highest award. White is a member of the National Academy of Engineering and served two six-year terms on the National Science Board. He currently serves as a member of the board of directors for J. B. Hunt Transport Services, Inc.

National Outstanding Teaching Award
The National Outstanding Teaching Award recognizes an engineering or engineering technology educator for excellence in outstanding classroom performance, contributions to the scholarship of teaching, and participation in ASEE Section meetings and local activities.
Jeffrey Will, professor and chair of the electrical and computer engineering department at Valparaiso University, was recognized for his teaching excellence in the classroom and laboratory, and for his significant contributions to undergraduate research. His love of teaching and his enthusiasm for helping students are evident to everyone who has ever worked with him. Will is active in K-12 outreach efforts, where his virtual-reality system serves as a vehicle to interest students in STEM fields. He has given hundreds of demonstrations of the system to over 1,200 visitors, and he works closely with local schools, especially those with underserved populations. He is co-author of the textbook Developing Virtual Reality Applications and has published numerous pedagogical articles on the use of virtual reality for teaching. His contributions range from U.S. patents to art exhibits.

ASEE President's Award
The ASEE President's Award recognizes those organizations that make the best use of print, broadcast, or electronic media to encourage K-12 students to enter engineering schools and pursue engineering careers and/or increase public recognition of the critical role that engineering plays in today's technology-driven society.
The Museum of Science, Boston, and its president and director Ioannis (Yannis) N. Miaoulis were recognized for their distinguished accomplishments in the use of print, broadcast, and electronic media to enhance engineering understanding as well as to increase public recognition of engineering's critical societal role. In 2004, Miaoulis led the creation of the museum's National Center for Technological Literacy® (NCTL) to enhance knowledge of engineering for people of all ages and to inspire future engineers and scientists. The NCTL's curricula have reached an estimated 67,726 teachers and 4.8 million students worldwide. Miaoulis has been honored with the Presidential Young Investigator Award, the Allan MacLeod Cormack Award for Excellence in Collaborative Research, the William P. Desmond Award for outstanding contributions to public education, and Tufts University alumni association's Outstanding Service Award.
©Michael Malyszko

Robert G. Quinn Award
The Robert G. Quinn Award recognizes outstanding contributions in providing and promoting excellence in experimentation and laboratory instruction.
Surendra Gupta, a professor at the Rochester Institute of Technology, was recognized for outstanding contributions in providing and promoting excellence in laboratory-based education and training, and in creating innovative experiments and measurement techniques in materials testing and characterization in support of teaching and cutting-edge research. He has made noteworthy contributions to the three critical elements of the scholarship of teaching: pedagogy, integration, and application. His contributions were recognized in 1999 by an Outstanding Educator Award from the St. Lawrence Section of ASEE and by the Eisenhart Award for Outstanding Teaching in 2000 – the highest honor for excellence in teaching at RIT.
Gupta utilizes every opportunity to expose students to cutting-edge technologies used in industry. Director of the Advanced Materials Laboratory since 1994, he has trained many students and postdoctoral researchers on state-of-the-art equipment for optical microscopy, high-resolution X-ray diffraction, and scanning-probe microscopies, helping to advance education and research in materials science, imaging science, and microelectronic and microsystems engineering.
William Elgin Wickenden Award
Named for the author of the Society's monumental "Report of the Investigation of Engineering Education, 1923-1929," this award recognizes the author(s) of the best paper published in the Journal of Engineering Education (JEE), the scholarly research journal for ASEE.
Muhsin Menekse, Glenda S. Stump, Stephen Krause, and Michelene T. H. Chi were recognized for "Differentiated Overt Learning Activities for Effective Instruction in Engineering Classrooms," published in the July 2013 issue of JEE.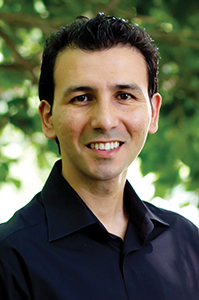 Muhsin Menekse is a research scientist at the Learning Research and Development Center at the University of Pittsburgh. He received his Ph.D. in science education and M.A. in measurement and statistics from Arizona State University, and his B.S. in physics and education at Bogazici University in Istanbul, Turkey. Menekse's primary research focus is on higher-level reasoning in complex tasks in STEM domains. Specifically, he investigates how classroom activities and learning environments affect conceptual understanding in science and engineering. He has authored manuscripts and chapters on engineering learning, science inquiry, collaborative learning, and argumentation, including publications in the Journal of Engineering Education, Science Education, and the Journal of Science Education and Technology.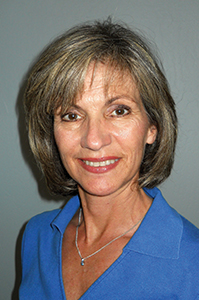 Glenda Stump completed her doctoral work in educational psychology with a concentration in learning, along with a certificate in educational technology, at Arizona State University. She is currently the associate director for education research in the Teaching and Learning Laboratory at the Massachusetts Institute of Technology. Her research interests encompass both the science of learning and its measurement, including understanding how factors such as students' attitudes and beliefs relate to their choice and utilization of learning strategies, their metacognitive behaviors, and, ultimately, their learning outcomes. Test, survey, and scale development, along with gathering evidence for valid interpretation of results, are also her interests. Stump has published papers in the Journal of Engineering Education and Nursing Research, and presented at the ASEE annual conference, the American Educational Research Association annual meeting, the Frontiers in Education conference, and the Data Driven Workshop at the Neural Information Processing Systems conference.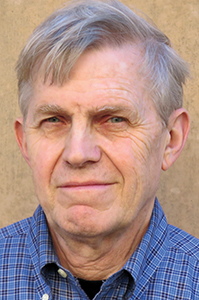 Stephen Krause is a full professor and former associate director of the School of Materials at Arizona State University. He received his B.S. degree in materials science and engineering from Northwestern University in 1969, his M.S. from the Illinois Institute of Technology in 1973, and his Ph.D. from the University of Michigan in 1981. Krause's research in engineering education has focused on conceptual change measurement and misconceptions in materials science, and on creating instruments to measure the effectiveness of pedagogy on conceptual change. A continuing research goal is to foster systemic change through more effective and relevant teaching and learning to develop more capable engineers (and better engineering educators and researchers) who can have a significant societal impact in the United States and global workplace.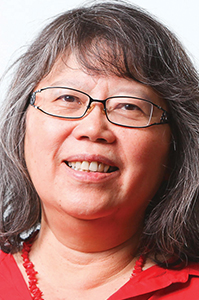 Michelene Chi is Foundation Professor in the Mary Lou Fulton Teachers College and director of the Learning Sciences Institute at Arizona State University. A cognitive science researcher, she received her Ph.D. from Carnegie Mellon University in cognitive psychology, and a B.S. in mathematics. Chi's overall approach to understanding how students learn is student centered, focusing on what activities lead to improved learning. One beneficial learning activity she has proposed is self-explaining, a constructive process that students can undertake even without an instructor's feedback. Chi has published more than 120 papers and counts well over 27,000 citations of her work. She was awarded the Chancellor's Distinguished Research Award by the University of Pittsburgh in 2006, elected into the National Academy of Education in 2010, and, in 2013, received the Sylvia Scribner Award from the American Educational Research Association and the Faculty Achievement Award from Arizona State University.
ASEE Annual Conference Best Paper Awards
(For papers that were presented at the 2013 ASEE Annual Conference)
This award recognizes high-quality papers that are presented at the ASEE Annual Conference. Papers awarded are from those presented at the Annual Conference the previous year. One outstanding conference paper is selected from the four ASEE Zones. Six outstanding conference papers are selected: one from each of the five ASEE Professional Interest Councils (PICs), and one overall conference paper.
Best Zone Paper
Presented to:
Jane L. Lehr
California Polytechnic State University
Helene Finger
California Polytechnic State University
Beverley Kwang
California Polytechnic State University
Paper: "When, Why, How, Who – Lessons from First-Year Female Engineering Students at Cal Poly for Efforts to Increase Recruitment"
Best Paper – PIC I
Presented to:
Gayle Ermer
Calvin College
Paper: "The Four Pillars of Manufacturing as a Tool for Evaluating Course Content in the Mechanical Concentration of a General Engineering"
Best Paper – PIC II
Presented to:
Darshita Shah
Massachusetts Institute of Technology
Jennifer French
Massachusetts Institute of Technology
Janet Rankin
Massachusetts Institute of Technology
Lori Breslow
Massachusetts Institute of Technology
Paper: "Using Video to Tie Engineering Themes to Foundational Concepts"
Best Paper – PIC III
Presented to:
Aimee Brasch
University of Idaho, Moscow
Anne Kern
University of Idaho
Jillian Cadwell
University of Idaho
Laura Laumatia
University of Idaho, Moscow
Fritz Fielder
University of Idaho, Moscow
Paper: "How Land Use Change, Changed Culture"
Best Paper – PIC IV
Presented to:
Lorelle Meadows
University of Michigan
Denise Sekaquaptewa
University of Michigan
Paper: "The Influence of Gender Stereotypes on Role Adoption in Student Teams"
Best Paper – PIC V
Presented to:
Rachelle Reisberg
Northeastern University
Joseph A. Raelin
Northeastern University
Margaret B. Bailey
Rochester Institute of Technology
David L. Whitman
University of Wyoming
Jerry Carl Hamann
University of Wyoming
Leslie K. Pendleton
Virginia Tech
Paper: "The Effect of Cooperative Education and Contextual Support on the Retention of Undergraduate Engineering Students"
Best Conference Paper
Presented to:
Darshita Shah
Massachusetts Institute of Technology
Jennifer French
Massachusetts Institute of Technology
Janet Rankin
Massachusetts Institute of Technology
Lori Breslow
Massachusetts Institute of Technology
Paper: "Using Video to Tie Engineering Themes to Foundational Concepts"
2013 Best Zone Papers
Best Zone 1 Paper
Presented to:
Scott A. Sinex
Prince George's Community College
Paper: "Investigating and Visualizing Measurement Error for Novice 'STEM' Learners"
Best Zone 2 Paper
Presented to:
Douglas Tougaw
Valparaiso University
Jeffrey D. Will
Valparaiso University
Paper: "Problem-Based Learning to Promote Student Creativity"
Best Zone 3 Paper
Presented to:
David H. K. Hoe
University of Texas at Tyler
Paper: "The Impact of Peer Interaction Exercises in a Signals and Systems Course"
Best Zone 4 Paper
Presented to:
Alex Dekhtyar
Cal Poly San Luis Obispo
Anya. Goodman
Cal Poly San Luis Obispo
Aldrin Montana
Cal Poly San Luis Obispo
Paper: "Teaching Bioinformatics in Concert: an Interdisciplinary Collaborative Project-based Experience "
2015 ASEE Annual Conference
Seattle, Washington
Call for Papers
All divisions are "Publish to Present"
With a few exceptions, all conference papers must be submitted for peer review in order to be presented at the conference and, subsequently, published in the conference proceedings.
The process for the submission of ASEE annual conference papers is as follows: All authors must submit an abstract of their papers to be reviewed and evaluated. Authors of accepted abstracts will be invited to submit a full paper draft to be reviewed by three engineering educators. A draft may be accepted as submitted, accepted with minor changes or major changes, or rejected. Successful review and acceptance of the full paper draft will allow a final paper to be presented at the annual conference. Exceptions to the "Publish to Present" requirement include invited speakers and panels.
Here are important dates in the process for authors:
September 2, 2014: System opens for submission of abstracts.
October 19, 2014: All abstracts must be submitted.
February 2, 2015: All draft papers must be submitted.
March 15, 2015: All blind papers with requested revisions must be submitted.
April 6, 2015: Deadline for authors to remove all blind indicators and upload Final Paper, including cover page.
Abstracts must be submitted via ASEE's web-based conference abstract/paper submission system, Monolith.
Go to the conference website to learn more and see the full Call for Papers from each ASEE division.
http://asee.org/conferences-and-events/conferences/annualconference/2015
Awards for Prism, eGFI
Prism has earned a number of awards this year for design and writing. The monthly eGFI Teachers' Newsletter won a Grand Prize from APEX.
The Communicator Awards
Prism, September 2013, overall design

Lung-I Lo, Prism cover design, "Botswana Gains Momentum," October, 2013

Mary Lord and Robin Tatu, Prism cover story, "120 Years of Inspiration," May-June, 2013

Mary Lord and Corinna Wu, Prism cover story, "Mind Boggling," March-April 2013

Beryl Lieff Benderly, Prism feature article, "Boom or Bubble?" November, 2013

Thomas K. Grose, Prism cover story, "Urban Outfitters," February 2013

Susan Baer, Prism cover story, "The Undefeated,"  October 2013

Mary Lord, Prism cover story, "Delivering Diversity," September 2013
APEX
Grand Award:
Mary Lord, eGFI Teachers Newsletter, January 2014
Awards of Excellence:
Nicola Nitolli, Prism design and layout, "Hook, Line & Thinker," September 2013
Mary Lord and Corinna Wu, Prism cover story, "Mind Boggling," March-April, 2013
AEP
Distinguished Achievement Award Finalists:
Mary Lord and Corinna Wu, Prism cover story, "Mind Boggling," March-April 2013
Beryl Lieff Benderly, Prism feature article, "The New Ph.D.," January 2013
ASEE Engineering Leadership Development Division and COMPLETE
Increasing interest in the leadership development of engineers has resulted in Engineering Leadership Development becoming a division (LEAD) of ASEE. LEAD was also honored to co-sponsor the Community of Practice for Leadership Education for 21st-Century Engineers (COMPLETE) 2014 National Conference on Engineering Leadership. Hosted at Rice University by the Rice Center for Engineering Leadership, the conference attracted more than 200 attendees from across the U.S. and Canada. Invitees included members of the ASEE Engineering Leadership Development Division, marking the first time that COMPLETE has reached out to a broader academic and professional community. Details of the conference and a summary of National Academy of Engineering President C.D. (Dan) Mote, Jr.'s keynote address, can be found at http://lead.asee.org.
Effective engineering leadership translates into better performance for engineering organizations. The "value proposition" for students who become skilled in leadership is to have greater and more positive impacts as engineers; for faculty, it is to strengthen their own impact by infusing leadership into their curriculum.
Many COMPLETE leaders are founding members of our new division. We invite those interested in latest developments in leadership education for engineers to join the LEAD division. In addition, please consider submitting a paper for the 2015 ASEE Annual Conference on your leadership development curriculum and activities, and plan to attend the conference in Seattle, Wash. A call for papers is available on the ASEE website.
For additional information on LEAD, contact one of the division officers listed here:
Ronald Bennett, LEAD chair, rjbennett@stthomas.edu
Steve Klosterman, LEAD program chair, S.Klosterman@neu.edu
David Niño, LEAD treasurer and COMPLETE member, DavidNino@rice.edu
Obituary
Ernest Thomas Smerdon, ASEE President (1998-2014)
Ernest T. Smerdon, 84, a past president of ASEE who influenced engineering education in a variety of roles and institutions, including the University of Arizona, where he was dean emeritus, the National Science Foundation, and the National Academy of Engineering, died of heart disease August 11 at the Cleveland Clinic.
Smerdon, known as Ernie, held a series of leadership positions at ASEE, serving on the Board of Directors; as vice president of institutional councils, and 2002 chair of the International Colloquium. As chair of the Engineering Deans Council (1995-7), he contributed to the Green Report, Engineering Education for a Changing World, which advocated recognition of increasing international competition. Later, he wrote a Prism Last Word challenging the restriction by ABET against accrediting both a bachelor's and master's engineering program at the same school (the ban was rescinded in 2008). Among many professional honors, he was named an ASEE Fellow in 2001 and received the 2008 Benjamin Garver Lamme Award, which recognizes teaching excellence, contributions to research, and advances in college administration.
In a condolence note to Smerdon's son, Gary, ASEE Executive Director Norman Fortenberry wrote: "Your father had a tremendous impact on my life and my work. I note his passing with great sadness, but with joy that I was able to interact with him."
Raised in the Missouri Ozarks "surrounded by dairy cattle and crops," as he described it, Smerdon earned a bachelor's in engineering from the University of Missouri and returned for a master's and Ph.D. after four years in the Air Force. He went on to be the first director of the Texas Water Resources Institute, based at Texas A&M University. Gaining distinction in civil engineering and hydrology, he held academic positions at the University of Florida and the University of Texas at Austin, becoming a system vice chancellor. After stepping down after a decade as dean of engineering at Arizona, he remained on the faculty until 2003 but served three years as a senior education associate in the NSF Engineering Directorate.
Elected to the National Academy of Engineering in 1986 for his pioneering work in water resources research and policy, Smerdon served on a number of NAE and National Research Council panels dealing with both water and education, including ones that produced The Engineer of 2020 and Educating the Engineer of 2020.
A memorial is planned for the fall in Tuscon, where he lived. Donations can be made in his memory to the Ernest and Joanne Smerdon Endowed Scholarship to support outstanding undergraduates at the University of Arizona College of Engineering.
ASEE Staffers Recognized for Extra Effort
A monthly award has been introduced at ASEE headquarters to showcase staffers who go above and beyond expectations to provide service to members, assist colleagues outside their own departments, fill in during another's absence, or improve the organization's efficiency and bottom line. The awards are decided by a staff committee.
April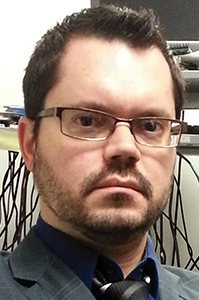 Steve Woodard
Senior Systems Administrator
Steve was nominated for all the work that he does, but specifically for  improving our IT infrastructure to enhance the reliability of our server farm and network. Steve has also implemented the capability to diagnose and correct issues remotely when he is out of the office, which means he's on call weekends, evenings, when he is out sick, or on vacation.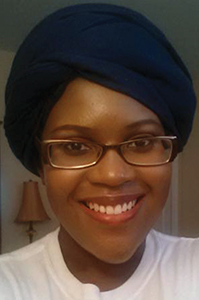 Shanae Jones
Council Affairs Coordinator
Shanae was nominated because of her role in taking on added responsibilities following the departure of the Council Affairs Manager, and then flawlessly assisting a new manager in making the transition during a busy conference.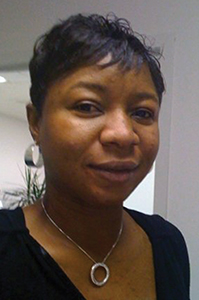 Jacqueline David
Senior Accountant
Having been with ASEE less than one month, Jackie found a way to slash newsletter distribution costs by updating the Constant Contact distribution list, which we pay for based on the number of contacts in the database. She took the discovery to Editorial, and the distribution list was promptly updated.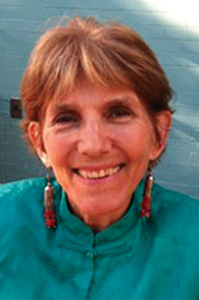 Mary Lord
Deputy Editor
Mary was nominated for multiple contributions. These included working with Jackie on updating the Constant Contact database list quickly, and secondly, painting a watercolor good enough to grace the cover of the December issue of Prism, which not only saved us money – we didn't have to pay someone else – but it was also a great cover!
May
Dejha Wright
Staff Accountant
Dejha was nominated for assisting in the training of three new accounting employees almost simultaneously, providing institutional knowledge, and taking on added responsibilities while her department was short-staffed.
Shannon Becks
Senior Program Manager NRL, Indian Head, & China Lake Postdoctoral Fellowship Program
Shannon was nominated for being a resource for the Fellowships and Research Opportunities department, helping other staffers understand procedures related to insurance and benefits.
June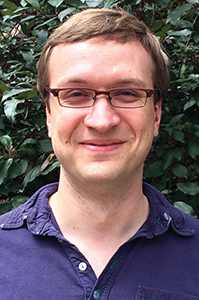 James Prior
Senior Application Architect
James was nominated for his creation of the Annual Conference mobile OSL for members to find sessions and conference events. This provided users an easy, up-to-date format while making the conference more green and saving printing costs.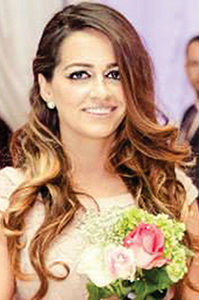 Diwa Amarkhel
Assistant Board Secretary
Diwa was nominated for helping colleagues prepare for the annual conference while completing a high volume of tasks surrounding the society awards, including creating the programs, slides, and script for the awards ceremony.
July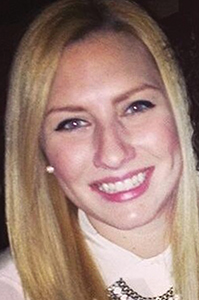 Ashley Krawiec
Event Sales Manager
Ashley was nominated for beating her revenue goals in the sales department, despite major changes and added responsibilities. When team members left (twice in one year!), Ashley took on exhibits, sponsorships and commercial sales alone.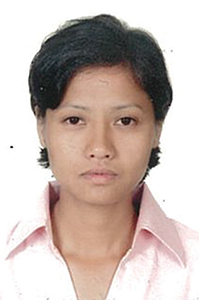 Mohani Kapali
Staff Accountant
Mohani was nominated for eliminating a six-month backlog of reconciliations and increasing efficiency in accounts receivables. She streamlined invoicing, cash collections, and the refund process, all while taking on additional responsibilities when team members left.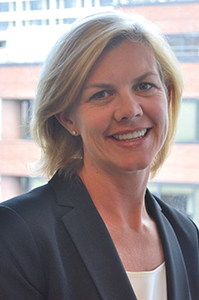 Stephanie Harrington-Hurd
Manager ERC Annual Conference, ETLI, and Joint Council Dinner
Stephanie was nominated for adopting the role of council liaison mid-stream without any disruptions. Despite a full schedule, she also added the new initiative of the national student winner activities. Because of her efforts, it was a huge success at the annual conference.