Letter from the President
Whom Are We Serving, and How Can We Improve?
'Member engagement' means listening and learning how careers and lives can be changed through ASEE.
By Stephanie Farrell
I am honored to be writing you from the pages of Prism as the ASEE President.
ASEE is my primary professional society and has been since my first Annual Conference in 1996. ASEE presented an opportunity to meet people and develop ideas that shaped my career path. It's hard to imagine where I'd be, in fact, were it not for my ASEE membership.
In graduate school I discovered a passion for teaching and sought opportunities to teach whenever I could—through summer programs, as a teaching assistant, as an adjunct instructor. I knew that I wanted undergraduate teaching to be an important part of my career. My mentors cautioned against such a path, believing that it would be detrimental to my tenure and potential mobility. I was surprised and excited to find out, through ASEE, that there was such a thing as engineering education research. I suddenly saw a career in which I could pursue my biomedical research AND develop innovative ways to teach chemical engineering—maybe even combine the two.
I thus recognize that member engagement is vital to our relevance, growth, and impact. That term "member engagement" smacks of marketing buzz, but I mean it in the truest sense. Do our members really care about what ASEE stands for? Do you choose our conferences and events over other opportunities? Do you take the time to tell your colleagues about the Society? Have you met a vital colleague or friend through ASEE, and do you continue to expand your network through this organization? I don't want to count "member engagement" in the way that so many other organizations do, with e-mail open rates or conference registrants, but in how many careers and lives are truly changed because of ASEE.
Listening Tour and Roundtables
For that to be apparent, during my presidency I want ASEE to focus on whom are we serving well and to ask whom we can serve better. Over the past year ASEE Board members did a listening tour of our geographic section meetings; we are following up on the many recommendations that came out of those meetings. At this year's Annual Conference, for the first time, we held a series of six roundtable sessions on special interest groups—military veterans; LGBTQ; low-income, first generation; persons with disabilities; graduate students; and "non-tenure track" faculty. The goal was to generate recommendations to bring to the Board for ways that ASEE could serve these groups of engineers better. These recommendations will help shape the activities that we take on in the years ahead. We are going to post the roundtable reports on the ASEE website for wide distribution. We want to continue and expand this conversation, so if you would like to contribute ideas, you can submit recommendations to membership@asee.org.
'Professional Track' Faculty
I'd like to take a moment to speak to one of the groups mentioned above, that being "non-tenure-track faculty." At our meeting at the conference we recognized that the label itself stems from "deficit thinking," and that perhaps we need a term that emphasizes the expertise that these teaching-focused faculty bring. They do, after all, make an important contribution to the education of the next generation of engineers. The term that emerged is "professional track" faculty.
Professional track faculty represent a growing proportion of the faculty in engineering and engineering technology programs and teach a growing proportion of the courses in the undergraduate curriculum. Yet the model for what these positions look like varies greatly across institutions. There is a need to understand what models work well in different contexts and to use that information to create best practices. The professional development and growth of this group are essential to institutional missions and to the education of the next generation of engineers. We have thus created a task force to look into this big question of how ASEE can support professional track faculty better.
This is part of our community's ongoing effort to be welcoming to all and to support those who have traditionally been underrepresented in engineering. My work will build on recent efforts to promote inclusion and diversity within ASEE. I believe these efforts are important because the engineering profession needs to attract and retain the best talent, and it is crucial to create an environment where all individuals can contribute to their fullest potential.
I am very excited about the year to come, and I am very grateful to be leading ASEE's efforts to advance innovation, excellence, and access at all levels of engineering and engineering technology education. Please be in touch with any questions, concerns, or thoughts. Send them to membercomments@asee.org.
Stephanie Farrell is President of ASEE.
Salt Lake City Highlights
ASEE kicked off its quasquicentennial—125th year—at this June's Salt Lake City Conference. We celebrated in many different events, both entertaining and enlightening. Outside of the Monday Plenary, ASEE staffers dressed in garb from 1893, the year of the Society's founding, and posed for photo ops in front of the Chicago World's Fair's famous Ferris Wheel. Nearby, a barbershop quartet crooned tunes from the era. Inside the plenary, Immediate Past President Bevlee Watford gave out the student paper awards following a skit on ASEE's founding, and ASEE's mascot, Ed, made a surprise appearance as attendees sang Happy Birthday to the Society. At the Taste of Salt Lake, stilt performers and LED ballerinas danced as conference-goers enjoyed different foods from all over the city. The Focus on Exhibits brunch and NSF grantees poster session displayed reams of thoughtful research and sparked lively discussions. At the President's farewell reception, President-elect Stephanie Adams was in good company saying goodbye to Immediate Past President Bevlee Watford. The exhibit hall ribbon was cut at Sunday evening's Welcome Reception. The hall played host to the ever popular virtual reality booth, as well as exhibits, swag, and games galore, not to mention ASEE's 125 booth. The Alternative Teaching Methods panel attracted intergenerational attendees, including the father-daughter duo who presented (left) along with their coauthor, a brand new mother—and her daughter is an ASEE member in training! Outside of the panels, papers, and exhibits, two major interactive attractions were the Living Wall, which reappeared in its second year, and a world map where attendees could flag their cities of origin. Finally, early-bird conference goers kept fit and found fellowship with runners and walkers in ASEE's Active! Walk-run.
Photos by Miguel Ventura.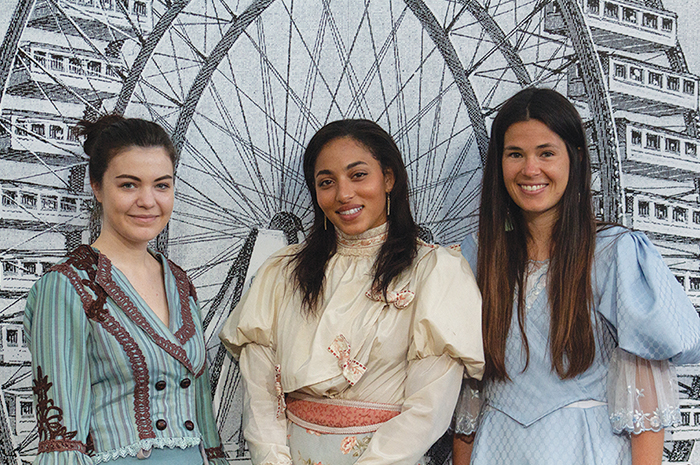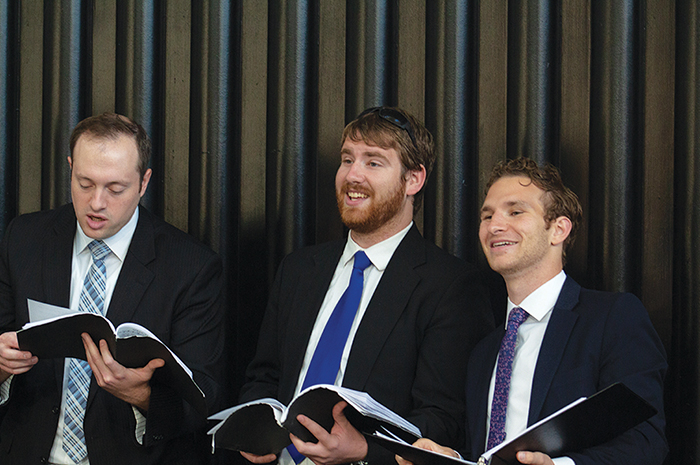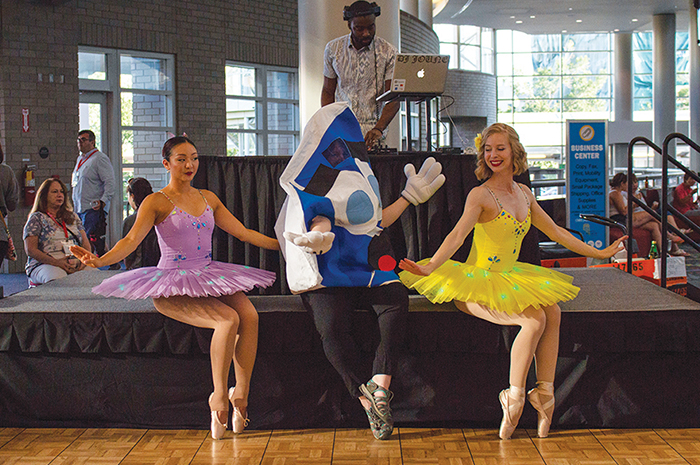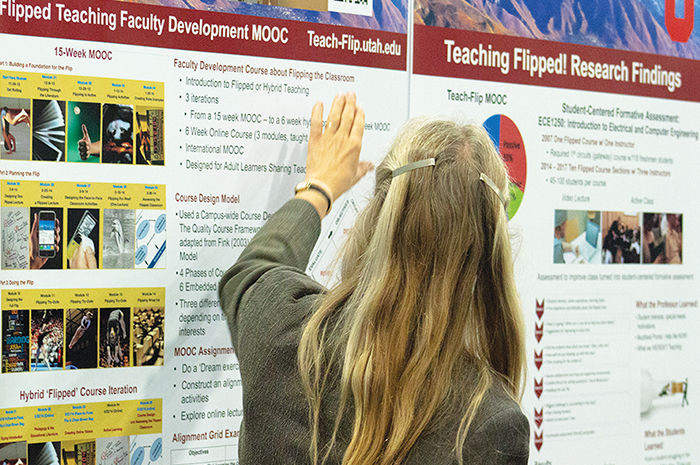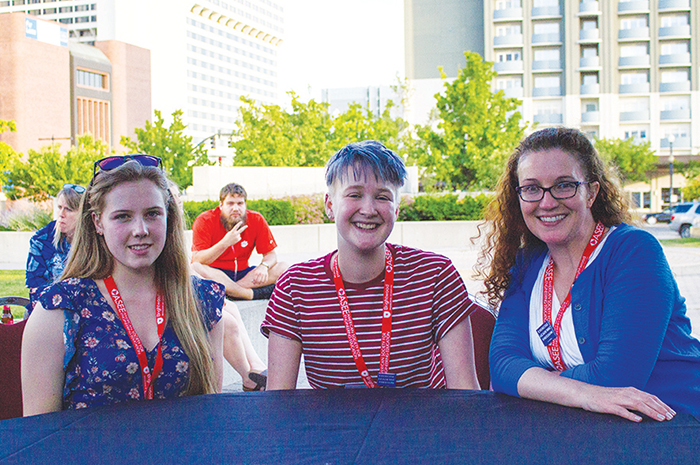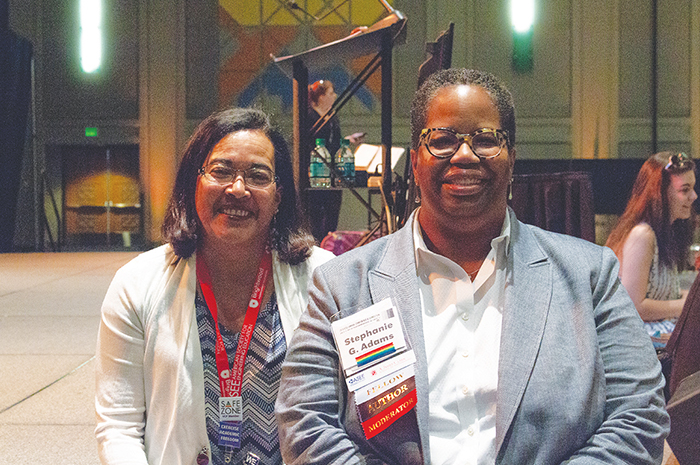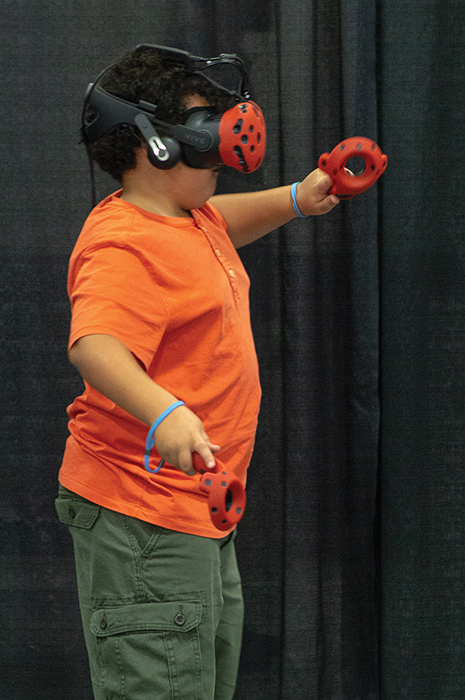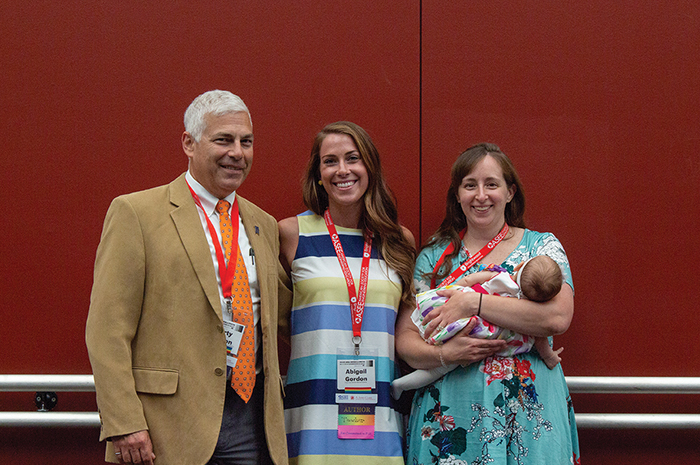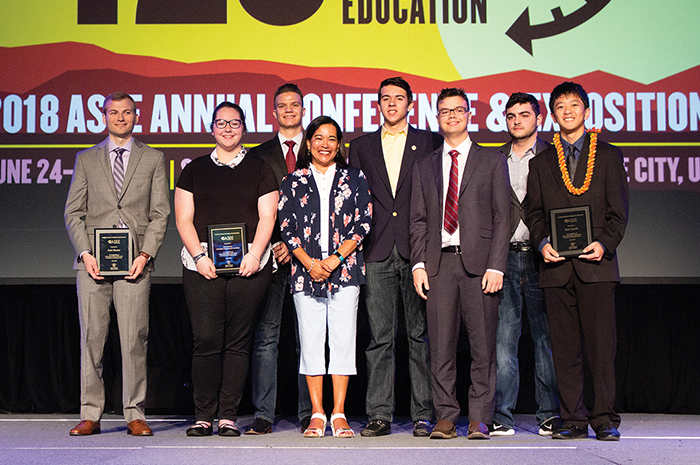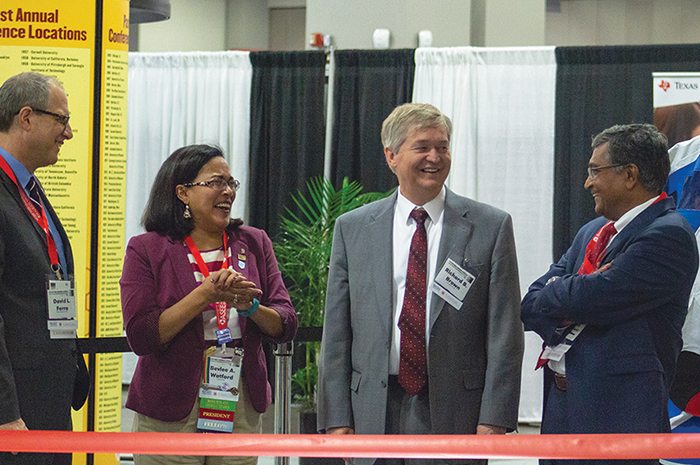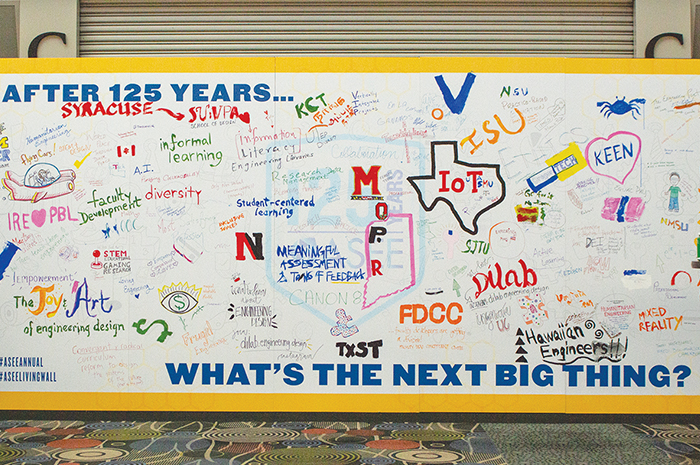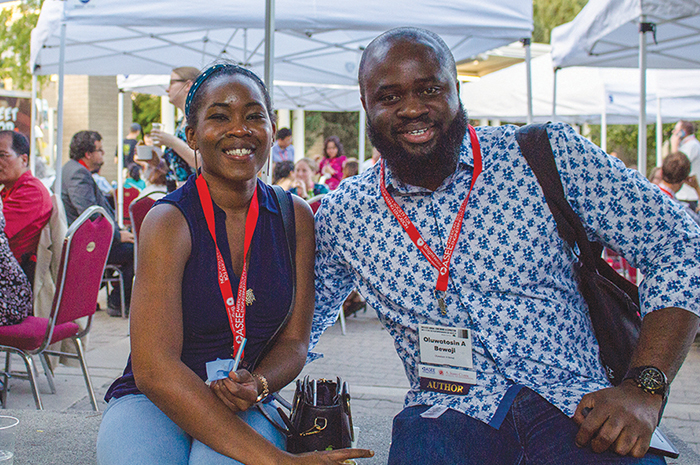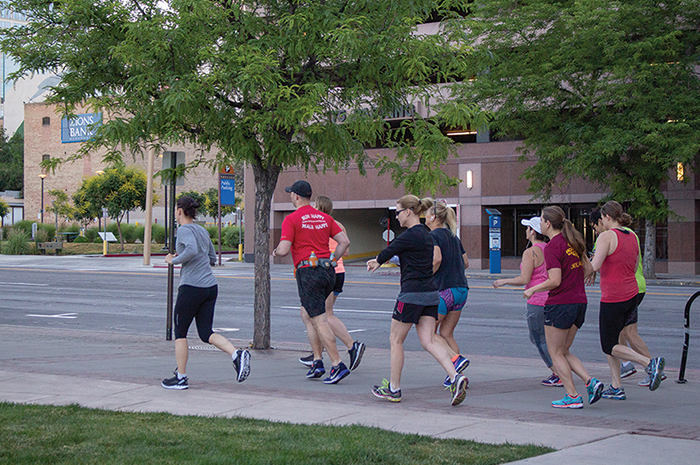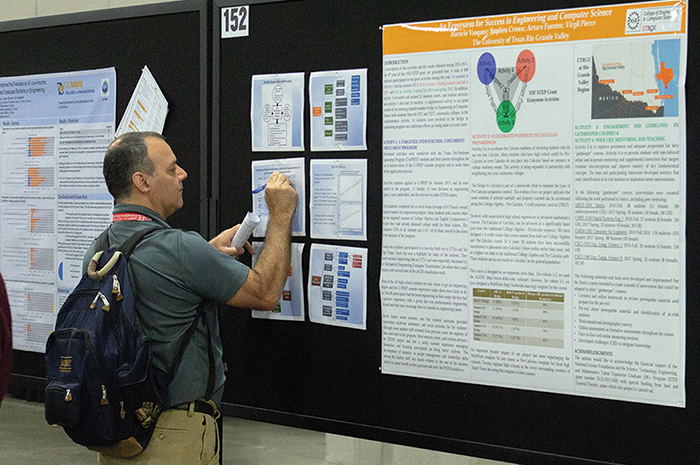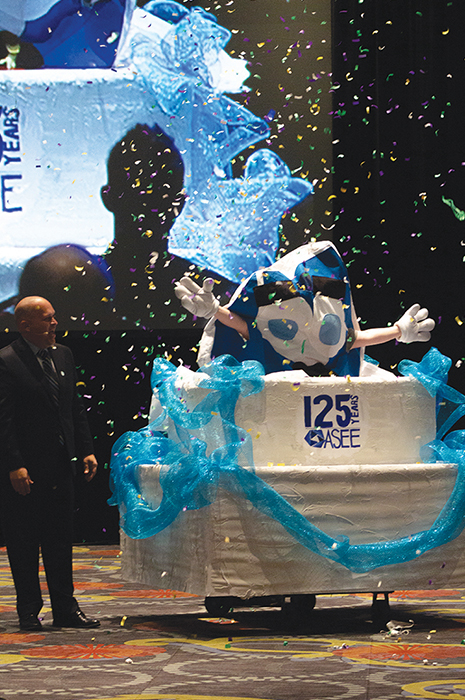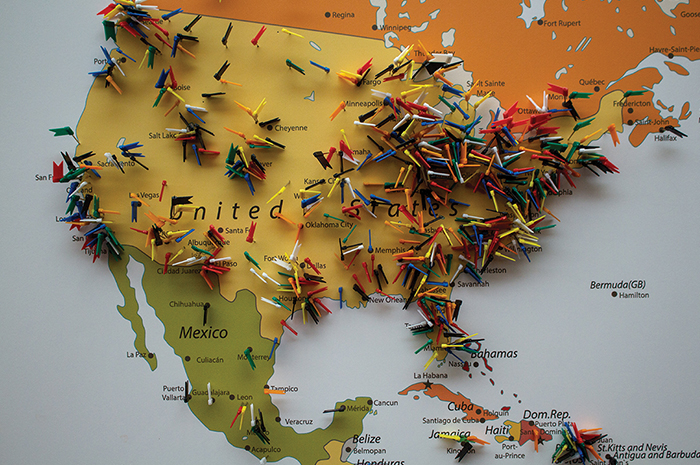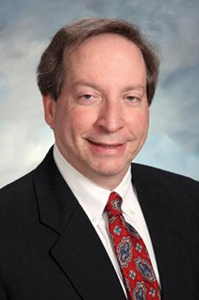 Board Profile
Next-Gen Industry Partner
If one goal of engineering education is to prepare the "global engineer," equipped for international teamwork, Howard Appelman serves as both a model and teacher. At the Boeing Company's Research and Technology Division, where he is an Associate Technical Fellow, Appelman joins with colleagues around the world to advance the aerospace giant's manufacturing processes and integrate robotics and automation. Expanding the use of robots in areas previously seen as out of reach, he and his teammates recently found a way to anticipate and suppress the low-frequency vibrations that hamper 'bots in such high-force applications as milling of metals.
As an adjunct associate professor at the Missouri University of Science and Technology's Global-St. Louis program, Appelman imparts what he knows about manufacturing and product and process design to 40 mechanical engineering undergraduate and graduate students each semester in a classroom set up with green screen, microphones, and video cameras. About half of the students join his webinars remotely via Zoom. Project teams, he insists, must comprise both in-class and online students. Because classes include quite a few international students, projects help instill cross-cultural skills.
Raised in St. Louis, the soft-spoken Appelman returned to his hometown following graduation from MIT with a bachelor's in electrical engineering. After joining McDonnell Douglas (which later merged with Boeing), he earned a master's in engineering and an M.B.A. from Washington University in St. Louis. He began teaching in 1995 at the Boeing/St. Louis Community College Center for Business, Industry, and Labor and joined MS&T 10 years ago. Besides teaching, he's active in Boeing's Global Technology Strategic University Program, which funds and helps guide graduate-level research.
Appelman found a natural fit with ASEE's International Forum and with the Corporate Member Council. Initially drawn to the Forum by a session on the attributes of a global engineer, he went on to serve as chair in 2016 and 2017. "We were able to bring people from around the world," he says. The event "reaffirms the ASEE commitment to international engineering education," he says. He anticipates the Society's becoming more globally oriented: "The world is becoming more interconnected."
Boeing has for years been a pillar of the CMC. As its current chair, a position that gives him a seat on the Board of Directors, Appelman has a busy agenda. Among other priorities, the council seeks to increase the number of corporate members and "bolster the engagement of corporate representatives"; "partner with the other councils and divisions to reinvigorate corporate engagement with ASEE"; and "foster, encourage, and cultivate the dialogue between industry and engineering educators."
2018 ASEE National and Society Awards
ASEE Fellows Named
The following members received the Fellow grade of membership in recognition of their outstanding contributions to engineering or engineering technology education. This distinction was conferred at the awards ceremony during ASEE's Annual Conference in Salt Lake City, Utah.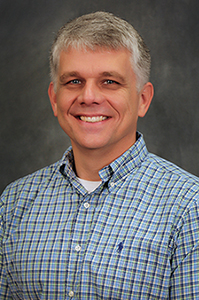 John W. Brocato
Program Coordinator and Instructor of Technical Writing, Office of the Dean of Engineering
Mississippi State University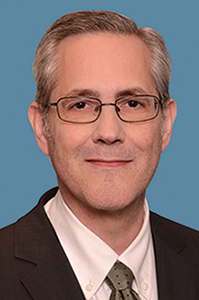 Xavier Fouger
Senior Director, Global Academia Programs
Dassault Systèmes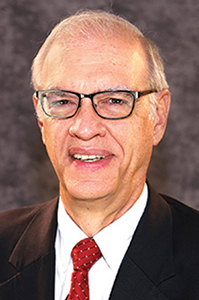 Richard J. Freuler
Professor of Practice, Engineering Education
Ohio State University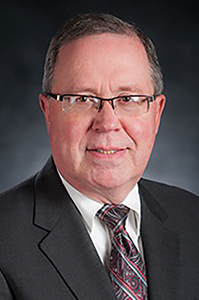 Herbert L. Hess
Professor, Electrical and Computer Engineering
University Of Idaho, Moscow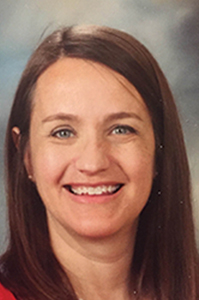 Stacy S. Klein-Gardner
Adjoint Associate Professor of Practice, Biomedical Engineering
Vanderbilt University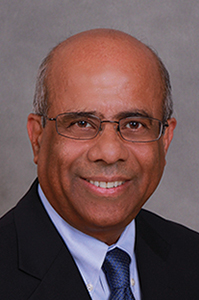 Niaz Latif 
Dean, College of Technology
Purdue University Northwest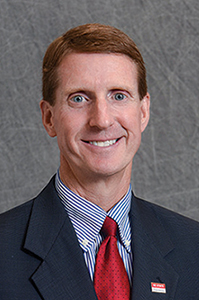 Jerome P. Lavelle
Associate Dean, Academic Affairs, Office of the Dean of Engineering
North Carolina State University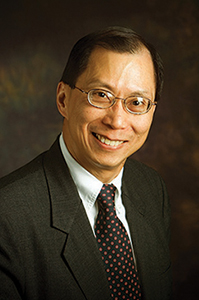 Michael C. Loui
Dale and Suzi Gallagher Professor of Engineering Education
Purdue University, West Lafayette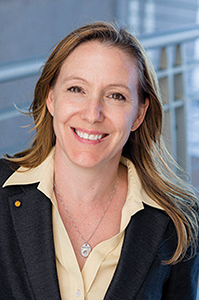 Adrienne Minerick
Associate Dean, College of Engineering
Michigan Technological University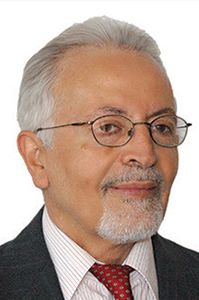 Nick M. Safai
Professor and Chair, Engineering Department
Salt Lake Community College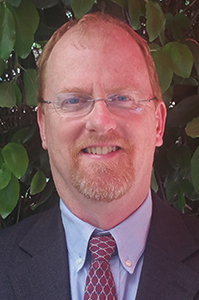 Brian P. Self
Professor, Mechanical Engineering
California Polytechnic State University, San Luis Obispo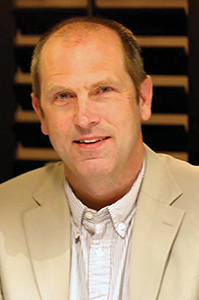 John L. Imhoff Global Excellence Award for Industrial Engineering Education
An engineering educator for more than 50 years, John L. Imhoff thrived on the global impact potential of the industrial engineering discipline. His vision encompassed the undergraduate, graduate, and teaching levels. He believed that global sharing through educational channels would lead to greater cooperation and understanding. He was very committed to students within the classroom and was passionate about professional student organizations as well as faculty involvement within those organizations. He encouraged students to travel abroad on work/study programs and to take summer jobs abroad, and he encouraged faculty to bring in speakers who had worked abroad to share their experiences.
John Jackman, an associate professor of industrial and manufacturing systems engineering at Iowa State University, has built successful international collaborations for study abroad programs, exemplified globally aware engineering practice, enhanced global awareness of students as it applies to industrial engineering education, and sustained a record of manufacturing curriculum design and revision. He was recognized for his immense contributions to the establishment of a departmental culture that welcomes international exchange activities not only to showcase the preparation of Iowa State's students but also to provide learning opportunities for them. His dedication to industrial and manufacturing engineering education is evident in his excellent record of National Science Foundation-sponsored engineering program development and research.
Jackman received his Ph.D. in industrial engineering from Pennsylvania State University and has professional experience in the aerospace, pharmaceutical, and simulation software industries. His research on inspection technologies and manufacturing systems has appeared in numerous technical papers published in journals by IISE, IEEE, and ASME, as well as others. He has conducted research in engineering education to help students improve their problem-solving skills for ill-structured problems and also led the development of an effective online tutor for thermodynamics that consistently showed dramatic improvements in student learning. Results from these studies have appeared in ASEE journals and Conference proceedings. He has served as a consultant for software, aerospace, construction equipment, and consumer products companies.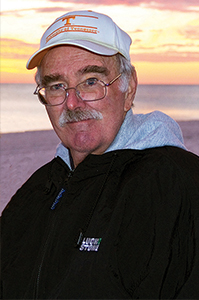 National Engineering Economy Teaching Award
The National Engineering Economy Teaching Excellence Award recognizes an individual who has demonstrated classroom teaching excellence and teaching scholarship in engineering economy. The award, presented biennially, consists of a $10,000 honorarium, an inscribed plaque, and a $1,000 stipend to assist with the recipient's travel costs to attend the ASEE Annual Conference. 
William G. Sullivan, professor emeritus of industrial and systems engineering at Virginia Tech, has made enduring contributions to engineering economy and engineering economy education in his more than 40 years of service to industry and academia, educating students and professionals through textbooks and the classroom. A tireless lecturer, he taught engineering economy to over 10,000 students at five major universities. His five textbooks in the field, including Engineering Economy, now in its 17th edition, continue to contribute to the education of thousands and to the continued advancement of the discipline. His more than 140 journal articles and many consulting engagements have dealt primarily with the subject of engineering economy.
Sullivan holds a B.S. from the University of Tennessee, and M.S. and Ph.D. degrees from the Georgia Institute of Technology, all in industrial engineering. An active member of ASEE, the Institute of Industrial Engineers, and the Society of Manufacturing Engineers, he was cochair of the Flexible Automation and Intelligent Manufacturing (FAIM) Conference from 1991 to 2015 and a professional engineer in the state of Tennessee. He was the recipient of the Eugene L. Grant Award in 1984 and the 1991 Annual Best Paper in the Engineering Economist.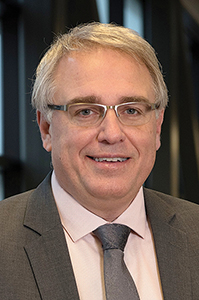 Frederick J. Berger Award
The late Frederick J. Berger drew acclaim for his many noteworthy contributions as an engineering technology educator. These include his service for many years at the City University of New York and as the founder of Tau Alpha Pi, the professional honor society for the engineering technologies. This award, which he established in 1990, recognizes and encourages excellence in engineering technology education. It is presented to both an individual and a school or department for demonstrating outstanding leadership in curriculum, techniques, or administration in engineering technology education. The individual receives a $500 honorarium and a bronze medallion; the institution receives a $500 honorarium and an inscribed plaque.

Garry D. Steffen was recognized for his advocacy and leadership in engineering technology education, including overseeing the creation of a new polytechnic school at Purdue University Fort Wayne, where he is an associate professor and chairs two engineering technology departments. An active member of ASEE for the past 15 years, he currently serves on the Board of Directors and as a director on the Engineering Technology Council. Nationally, he has served on the Tau Alpha Pi Board of Directors and as the Engineering Technology Division program chair for the Conference for Industry and Education Collaboration.
Steffen, who chairs the computer, electrical, and information technology department and the manufacturing and construction engineering technology department, became the founding head of the newly formed School of Polytechnic at Purdue University Fort Wayne in July. He has received the IPFW ETCS Excellence in Teaching Award and the Indiana Council for Continuing Education Faculty Member of the Year Award, recognizing his outstanding pedagogy. He shares his passion for teaching by serving on several campus teaching committees and as ASEE's IPFW campus representative.
Steffen received his B.S. in electrical engineering technology and A.S. in supervision from Indiana University-Purdue University Fort Wayne (IPFW), an M.S. in computer science from Ball State University, and an information assurance and security graduate certificate from Purdue University. His industrial experience includes 10 years of electrical, networking, and laboratory facility management in addition to operating his own consulting firm. His classroom instruction merges technical skill, industrial application, management practice, and a subtle touch of humor.
Actively involved with ASEE both locally and nationally since 2002, Steffen served as General Conference Chair for the 2006 and 2015 Illinois-Indiana section conferences hosted at IPFW, and is past chair of the section, receiving its 2009 Outstanding Service Award. He contributes as secretary of the Electrical and Computer Engineering Technology Department Head Association (ECETDHA) and as a director on the Engineering Technology Council (ETC). His position on the ASEE Board as Council of Sections Zone II Chair provided him the opportunity to help host and chair the 2017 Zone II Conference in San Juan, Puerto Rico.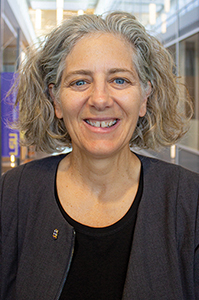 Chester F. Carlson Award
The Chester F. Carlson Award is presented annually to an individual innovator in engineering education who, by motivation and ability to extend beyond the accepted tradition, has made a significant contribution to the profession. The award is sponsored by the Xerox Corporation and consists of a $1,000 honorarium and a plaque.

Chester F. Carlson is noted for his invention of xerography, the process of dry copying using electrostatic charges to transfer printing halftones to paper. In 1944, he demonstrated his technique to Battelle Memorial Institute, which undertook the development of the process. Fifteen years later, the first office copier was introduced by Haloid Xerox.

ASEE Fellow Marybeth Lima, the Cliff & Nancy Spanier Alumni Professor in Biological and Agricultural Engineering at Louisiana State University, was recognized for her pioneering work on community engagement and service learning in engineering. As a practitioner, she founded the LSU Community Playground Project, in which first-year engineering students collaborate with children at local elementary schools to design playgrounds at the schools. These designs are then built by volunteers, including the engineering student designers. More than 30 dream playgrounds now serve more than 12,000 children every day. Lima also has published and presented widely on community engagement in engineering, which has led the use of this educational innovation throughout the engineering profession.
Lima established the playground project soon after beginning her career at LSU in 1996. She received the Thomas Ehrlich Civically Engaged Faculty Award from Campus Compact, the highest national honor for a service-learning faculty member in any discipline. A fellow of the American Institute of Medical and Biological Engineering and the American Society for Engineering Education, Lima is also an avid birder, and in her spare time is likely to be found with her wife, Lynn, chasing birds by truck, by kayak, or on foot.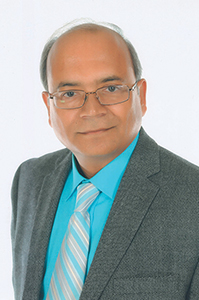 Isadore T. Davis Award
The Isadore T. Davis Award for Excellence in Collaboration of Engineering Education and Industry was jointly established and endowed by ASEE's Corporate Member Council, Engineering Deans Council, Engineering Technology Council, Engineering Research Council, and College-Industry Partnership Division. The award celebrates the spirit and leadership of individuals who make a mark in improving partnerships or collaborations between engineering or engineering technology education and industry. It is intended to promote collaborations and partnerships between engineering or engineering technology education and industry to improve learning, scholarship, and engagement practices within the engineering education community.

Alok K. Verma, the Ray Ferrari Professor in the department of engineering technology at Old Dominion University, was recognized for his leadership in forging collaborations between engineering technology education and industry, notably in the area of STEM workforce development in the shipbuilding and the maritime industries, and for his service to the Hampton Roads, Va., community as a board member of several local nonprofit organizations.
A licensed professional engineer in Virginia and a certified manufacturing engineer with certifications in lean manufacturing and Six Sigma, Verma received his B.S. in aeronautical engineering from India's famed IIT Kanpur, and an M.S. in engineering mechanics and Ph.D. in mechanical engineering from ODU. He has organized several international conferences as general chair, including ICAM-2006 and ICAM-1999, and serves as associate editor for three international journals. His scholarly publications include more than 87 journal articles and papers in conference proceedings and over 50 technical reports.
Verma has served as a principal investigator or co-PI on several competitive grants exceeding $4 million from such agencies as the National Science Foundation and Department of Energy. He has presented keynote addresses and papers at national and international conferences and received numerous awards, including the Regional Alumni Award for Excellence for contributions to lean manufacturing research, the Industry Partnering Award and International Education Award at ODU, and the Ben Sparks Medal from the American Society of Mechanical Engineers. He is active in ASME, ASEE, the Society of Manufacturing Engineers (SME), and the Institute of Industrial Engineers (IIE).
Verma has collaborated extensively with regional industry for workforce development for STEM careers in shipbuilding and the maritime industry. He has served the Hampton Roads community as a board member of such nonprofit organizations as the Norfolk Sister City Association, the World Affairs Council, and Asian Indians of Hampton Roads, where he has served three terms as president and continues to serve as chair of public relations.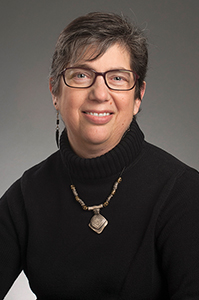 Sharon Keillor Award
The Sharon Keillor Award for Women in Engineering Education recognizes and honors outstanding women engineering educators. The award consists of a $2,000 honorarium and an inscribed plaque.

Sharon A. Keillor was an engineering educator and a high technology industry executive with extensive experience and accomplishments. An Athlone Fellow at the Imperial College of the University of London, she also served as a faculty member at the Memorial University of Newfoundland, the University of Western Ontario, and the University of Massachusetts at Amherst. Afterward, she embarked upon an outstanding career in industry, which included serving as head of corporate training and later as vice president for software engineering at Digital Equipment Corporation; senior vice president of CTA Incorporated; senior vice president and chief operating officer of Watkins-Johnson; and vice president of Raytheon Marine, and managing director of its operations in Portsmouth, England.

Donna C. Llewellyn was honored for her distinguished career devoted to educating engineers. Her potential was recognized at Georgia Tech as a catalyst to reform engineering education through educating the engineering educators themselves. In this capacity, she was appointed the director of the Center for the Enhancement of Teaching and Learning, after which she assumed the foundational role of Associate Vice Provost for Learning Excellence. After retiring from Georgia Tech, Llewellyn has continued to follow this passion for supporting aspiring engineers from underrepresented backgrounds as the founding executive director of the Institute for STEM and Diversity Initiatives at Boise State University, where she is a professor in the College of Innovation and Design.
At Georgia Tech, Llewellyn was a faculty member in the School of Industrial and Systems Engineering. While her technical research interests were originally in combinatorial optimization, her current interests center around education issues in general, and in particular on increasing access and success of those traditionally underrepresented and/or underserved in STEM higher education.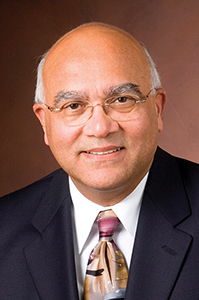 Benjamin Garver Lamme Award
The Benjamin Garver Lamme Award, established in 1928, recognizes excellence in teaching, contributions to research and technical literature, and achievements that advance the profession of engineering college administration. The award consists of a gold-filled medal and a framed certificate.

Benjamin Garver Lamme (1864–1924) spent most of his life working for the Westinghouse Electric Company as an inventor and a developer of electrical machinery. He pioneered the design of rotary converters, developed direct current railway motors, and produced the first commercially successful induction motor. His keen interest in the training of young engineers resulted in the development of a design school at Westinghouse. A further result of his interest was the endowment of the Benjamin Garver Lamme Award, which is given to encourage good technical teaching in order to advance the engineering profession.
The 2018 Benjamin Garver Lamme Award was bestowed on Arvind Varma, the R. Games Slayter Distinguished Professor of Chemical Engineering at Purdue University, for his distinguished and continuing contributions to every aspect of chemical engineering education. His outstanding and lasting contributions include authorship of a textbook and several monographs, editorship of a book series, outstanding administrative leadership of two major chemical engineering departments, creative research with students, teaching and inspiration of students, participation as a leader in engineering and educational societies, and professional leadership in general.
Varma, who until July 2016 was also the Jay and Cynthia Ihlenfeld Head of Chemical Engineering, came to Purdue in 2004 from the University of Notre Dame, where he was the Arthur J. Schmitt Professor of Chemical Engineering and director of the Center for Molecularly Engineered Materials. A native of India, he received his Ph.D. in chemical engineering from the University of Minnesota, where he remained for one year as an assistant professor. He was a senior research engineer with the Union Carbide Corporation for two years before joining the Notre Dame faculty in 1975.
Varma's research interests are in chemical and catalytic reaction engineering, new energy sources, and synthesis of advanced materials. He has published over 310 archival journal research papers in these areas, coauthored three books, and coedited two books. As a mentor, Varma has directed 46 completed Ph.D. dissertations and the research of 32 postdoctoral research associates. He has served on several national-level committees and is currently a trustee of the AIChE Foundation. He is the founding editor (1996-present) of the Cambridge Series in Chemical Engineering, a series of textbooks and monographs published by the Cambridge University Press, and has held visiting professorships at a number of institutions, including Caltech, Princeton, and ETH-Zurich.
A Fellow of AIChE and of the American Association for the Advancement of Science, Varma is the recipient of several recognitions for his research and teaching, including AIChE's R. H. Wilhelm Award (1993), ASEE's Chemical Engineering Division Lectureship Award (2000), and AIChE's Warren K. Lewis Award (2013). From Purdue, he has received the engineering college's Leadership Award (2011), the Sigma Xi Faculty Research Award (2015), and the Arden L. Bement Jr. Award for outstanding research contributions in pure or applied science or engineering (2016). Most recently, he received the Giulio Natta Medal in Chemical Engineering from the Politecnico di Milano, Italy (2017).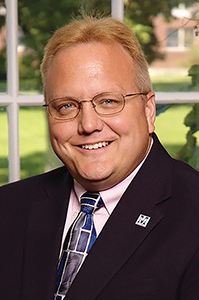 James H. McGraw Award
Named for the "dean of industrial publishers," the James H. McGraw Award is presented for outstanding contributions to engineering technology education. Established by the McGraw-Hill Book Company in 1950, the award is now cosponsored by McGraw-Hill Higher Education, the ASEE Engineering Technology Council, and the ASEE Engineering Technology Division. 
Scott Dunning, director of the School of Engineering Technology at the University of Maine, was recognized for his exemplary contributions to the advancement of engineering technology education through his service as an educator and an administrator. A leader within his institution and within the engineering technology community, he has served in leadership positions within ASEE in the ETD, ETC and ECC Divisions, and in both ABET and the Association of Energy Engineers.
A professor of electrical engineering technology, Dunning began his academic career in 1992 teaching courses in electric machines and power systems analysis. His research area has been in applying energy-efficient technology to industry. He led over 200 industrial assessments recommending over $11 million in savings to industrial manufacturers. In early 2000, he worked with a small team to fund construction of a $6 million facility for an Advanced Manufacturing Center that was funded in 2002. He led the center for six years, supervising eight full-time employees along with six to 10 students and directing over $600,000 in funded projects during his final year there.
Since being asked to take over as the director of the School of Engineering Technology in 2007, Dunning has led enrollment growth of 20 percent over the past 10 years. He has continued to offer training around the globe in energy management, providing five to 10 workshops annually for the Association of Energy Engineers, where he recently served as national president.
Dunning has been active nationally, contributing to engineering technology education since the late 1990s. He served in all the leadership positions of ASEE's Energy Conversion and Conservation Division (ECCD) and Engineering Technology Division (ETD). He served as Program Chair for ETD at the ASEE Annual Conference as well as at the Conference for Industry and Education Collaboration (CIEC), and as conference chair for the Engineering Technology Leadership Institute (ETLI). He currently serves as a director on the Engineering Technology Council. He is also active in accreditation issues, serving as a volunteer for ABET first as a program evaluator, then as a commissioner, and currently as chair of the Engineering Technology Accreditation Commission.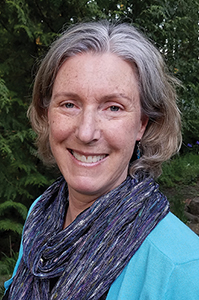 William Elgin Wickenden Award
Sponsored by the Journal of Engineering Education's editorial review board, this award recognizes the author(s) of the best paper published in the Journal of Engineering Education (JEE), ASEE's scholarly research journal. It was named in honor of William Elgin Wickenden, an engineer, educator, philosopher, administrator, and humanitarian who throughout his distinguished career devoted himself to the personal and professional development of younger members of the engineering fraternity. His wisdom and leadership so infused the monumental "Report of the Investigation of Engineering Education, 1923–1929" that it has been popularly referred to as the Wickenden Report ever since. 
Susan Conrad, a professor of applied linguistics at Portland State University in Portland, Ore., began studying writing in civil engineering after hearing her husband's regular complaints about junior engineers' writing. She now heads the Civil Engineering Writing Project. In the project, funded by the National Science Foundation, she has collaborated with engineering practitioners in several firms and agencies, and with faculty at four universities, to improve students' preparation for writing in the workplace. Throughout her work with engineers and others, she uses corpus linguistics—a computer-assisted approach to language analysis. Her goal is to describe and teach English grammar and discourse so that people can understand how to make effective language choices in their own communication. She has collaborated on several books, including the Longman Grammar of Spoken and Written English; Register, Genre, and Style; Real Grammar; and Corpus Linguistics: Investigating Language Structure and Use. Conrad trains teachers of English as a second language and previously taught ESL in southern Africa, South Korea, and several places in the United States, though her first teaching experience was as a teaching assistant for rock climbing courses when she was getting her B.A. in biology and English at Cornell University. She received an M.A. with distinction from the Monterrey Institute of International Studies, and a Ph.D. with Honors in applied linguistics from Northern Arizona University. Although she no longer climbs rocks, Conrad's relaxation hours often involve long climbs with her husband on their tandem bicycle.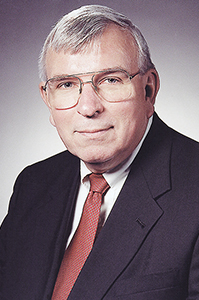 ASEE Lifetime Achievement Award in Engineering Education
This award recognizes individuals who have retired or are near the end of their professional careers for sustained contributions to education in the fields of engineering and/or engineering technology. The contributions may be in teaching, education, research, administration or educational programs, professional service, or any combination thereof. The award was established through the efforts of the ASEE Lifetime Achievement Award Steering Committee and funded by an endowment created from contributions of ASEE Life Members and like-minded Member Fellows. 
James L. Melsa, dean emeritus of the College of Engineering at Iowa State University, was recognized for his achievements in engineering education, for leadership at the University of Notre Dame and Iowa State University, for leadership in the American Society for Engineering Education and other societies, for textbooks, for service to the communities in which he lived, for contributions to educational institutions around the world, and for contributions to communications and controls systems that benefit all. These contributions continue in his retirement.
A distinguished scholar, award-winning educator, and visionary corporate leader, Melsa spent 11 years at Tellabs Inc., in Lisle, Ill., before joining Iowa State. Appointments included vice president of strategic planning and advanced technology, vice president of research and development, and vice president of strategic quality and process management.
Melsa was on the Notre Dame faculty for 11 years, serving as professor and chair of the electrical engineering department. He also has worked as a faculty member at Southern Methodist University and the University of Arizona. During his years as an academic, Melsa conducted significant research on control and estimation theory, speech encoding, and digital signal processing, earning recognition as one of the nation's outstanding electrical engineering professors and authoring or coauthoring 125 publications and 12 books.
Melsa was named a fellow of the Institute of Electrical and Electronic Engineers in 1978 and served as president of the IEEE Control Systems Society and president of Eta Kappa Nu, the national electrical and computer engineering honor society. He was the president of the American Association of Engineering Societies and chairs the Board of Trustees at Benedictine University. He was named an ASEE fellow in 2006 and was the Society's 2007-2008 President. His extensive record of service to national and international groups includes the Herbert Hoover Presidential Library Association, the Iowa Business Council, and the Malcolm Baldrige National Quality Award. In 2017, Melsa received both the Marston Medal from Iowa State University and the AAES Chair's Award.
ASEE Annual Conference Best Paper Awards
(For papers that were presented at the 2017 ASEE Annual Conference)
These awards recognize high-quality papers presented at the previous year's ASEE Annual Conference. One outstanding conference paper is selected from the four ASEE zones. The Zone Best Paper Award consists of $1,000. Six outstanding conference papers are selected: one from each of the five ASEE Professional Interest Councils (PICs) and one overall conference paper. The award consists of $1,000 for each PlC paper and $3,000 for the best conference paper. The best diversity paper is selected in a separate process and can include papers published in section or zone conference proceedings.
Best Paper – Zone I
Presented to:
Eileen Haase and Harry Goldberg 
Johns Hopkins University
Paper: "Molecules and Cells: A Model for Addressing the Needs of Students with Varied Backgrounds and Diverse Learning Styles"
Best Paper – Zone II
Presented to:
Nicole Baker, Pablo Biswas, and Scott Schultz
Mercer University
Paper: "When Opportunity Knocks—An Alternative Summer Engineering Internship"
Best Paper – Zone III
Presented to:
Todd Easton
Kansas State University
Paper: "Implementing Lecture-Based Tutoring to Improve Student Learning"
Best Overall Zone Paper (Zone IV)
Presented to:
Sean St. Clair
Oregon Institute of Technology
Paper: "Assessment of Long-Term Effects of Technology Use in the Engineering Classroom"
Best Paper – PIC I
Presented to:
Angela R. Bielefeldt
University of Colorado, Boulder
Paper: "Challenges of a Professional Issues Course in Civil Engineering: Comparison Across Two Years"
Best Paper – PIC II
Presented to:
Christa Wille, Dalton Hess, Jacob Levin, Amit Nimunkar, and John Puccinelli
University of Wisconsin, Madison
Paper: "Impact of a Sophomore BME Design Fundamentals Course on Student Outcome Performance and Professional Development"
Best Paper – PIC III
Presented to:
David DiBiasio, Paula Quinn, Kristin Boudreau, Laura Robinson, John Sullivan, John Bergendahl, and Leslie Dodson 
Worcester Polytechnic Institute
Paper: "The Theatre of Humanitarian Engineering"
Best Paper – PIC IV
Presented to:
Malia Kawamura and Andrew Alleyne
University of Illinois, Urbana-Champaign
Erick Sutanto
Dow Chemical Co.
Paper: "An Educational Laboratory Experimental System for Teaching Chemical Reaction Process Dynamics and Control"
Best Paper – PIC V
Presented to:
Benjamin Lutz and Marie Paretti
Virginia Tech
Paper: "Exploring School-to-Work Transitions through Reflective Journaling"
Best Conference Paper
Presented to:
Benjamin Lutz and Marie Paretti
Virginia Tech
Paper: "Exploring School-to-Work Transitions through Reflective Journaling"
Best Diversity Paper
Presented to:
Erin Cech 
University of Michigan
Tom Waidzunas
Temple University
Stephanie Farrell
Rowan University
Paper: "The Inequality of LGBTQ Students in U.S. Engineering Education: Report on a Study of Eight Engineering Programs"
2019 ASEE Annual Conference
Tampa, Florida
Call for Papers
All divisions are 'Publish to Present'
With a few exceptions, all papers must be submitted for peer review in order to be presented at the Conference and subsequently published in the proceedings.
The submission process is as follows: All authors must submit an abstract of their papers to be reviewed and evaluated. Authors of accepted abstracts will be invited to submit a full paper draft to be reviewed by three engineering educators. A draft may be accepted as submitted, accepted with minor changes or major changes, or rejected. Successful review and acceptance of the full paper draft will allow a final paper to be presented at the Annual Conference. Exceptions to the "Publish to Present" requirement include invited speakers and panels.
Here are important dates in the process for authors:
September 4, 2018: System opens for submission of abstracts.
October 15, 2018: All abstracts must be submitted.
February 4, 2019: All draft papers must be submitted.
March 18, 2019: Requested revisions to blind drafts must be uploaded.
April 8, 2019: Deadline for authors to register and accept copyright.
April 29, 2019: Deadline for authors to upload final papers with all blind indicators removed; submit all bio and author information; and select who will present. No paper changes will be accepted after this date.
Abstracts must be submitted via ASEE's Web-based conference abstract/paper submission system, Monolith. Questions? Please contact the ASEE Conferences staff at conferences@asee.org.
For more information and to see the full Call for Papers from each ASEE division, please visit:
http://asee.org/conferences-and-events/conferences/annual-conference/2019/papers-management/call-for-papers
Awards for Prism
ASEE'S art and editorial team has won a number of awards this year, including an APEX Grand Award for Publication Excellence for the entire September 2017 Prism. That issue featured an international cover story on China's burgeoning artificial intelligence prowess by Rebecca Kanthor, with a cover illustration by creative director Nicola Nittoli that combined a traditional red Chinese marriage knot with high-tech renderings.
APEX
Grand Award for Publication Excellence:
Prism, Entire Issue (art, design, writing) September 2017
Award of Excellence:
Jennifer Pocock, Prism Feature Writing. "A Grand Challenge? Maybe Not." Cover story on engineering for the homeless, December 2017
Association Trends All Media Contest
Mark Matthews, Bronze Award for Daily or Weekly Communication: "Capitol Shorts Weekly Public Policy Newsletter"
The 24th Annual Communicator Awards
Award of Excellence:
Nicola Nittoli, Design Features, Cover Design. "Tying the High-Tech Knot" cover illustration on China's artificial intelligence (AI), September 2017.
Awards of Distinction:
Francis Igot, Design Features, Overall Design. "Course Correction" Overall design for layout on a feature story, March + April 2017.
Nicola Nittoli, Design Features, Overall Design. "Building Boom" Overall design for layout on a cover story, Summer 2017.
Francis Igot, Design Features, Overall Design. "Rx for Superbugs" Overall design for layout on a feature story, October 2017.
Mark Matthews and Jennifer Pocock, Feature Writing. "More Than Talk: Engineering for Extreme Weather" Feature story on wicked weather, January 2018.
Mary Lord, Feature Writing. "Down to Earth" Cover story on National Science Foundation Director France Córdova, February 2017.
Mark Matthews, Mary Lord, and Alice Daniel, Feature Writing. "Brain Gain" Cover story on international students and the travel ban, March + April 2017.
Norman's Notes
A New Look at ASEE's Value Proposition
(This is one of a series of quarterly letters to ASEE members from the executive director.)
By Norman Fortenberry
Hello from ASEE Headquarters—I hope that you all had a restful and refreshing summer.
If you were with us in June at the ASEE Annual Conference in Salt Lake City, you took part in the beginning of ASEE's 125th anniversary celebration. To recognize our "quasquicentennial," as you'll read about more elsewhere in this edition of Prism, we had a number of events, including a special Distinguished Lecture, a dramatic representation of the early years of ASEE at our Monday plenary, and a special booth in the exhibit hall.
As our year of celebration continues with more activities, I encourage you to visit our 125th-anniversary website at 125.asee.org.
It is remarkable to look back over the years, see the significant milestones in our history, and appreciate our significant impact. But to stay relevant, ASEE must continuously reevaluate its place in society and its value to the engineering and engineering technology enterprise.
With this in mind, our Board of Directors stayed in Salt Lake City for one day following the conclusion of the Conference for a retreat to focus on prioritizing our activities. With the assistance of ASEE's senior management, the Board considered every significant activity we engage in throughout the year and ranked them based on importance, return on investment, and centrality to our mission. To inform this ranking, the Board considered the vast amount of member feedback they have sought to obtain over the past several years. Member engagement is certainly top-of-mind for ASEE's leadership.
ASEE hardly takes the summer off. In addition to the conference, we've been quite busy the past several months. Early May saw the first-ever CoNECD conference, focused on diversity, which drew hundreds of participants; in mid-July we hosted the first-ever Engineering Communicators Conference, which convened over 100 staffers from college of engineering communication departments; we hosted a number of academics from China, arranging for meetings and events for them; and we hosted the 2018 NSF RED PI Meeting, a two-day meeting providing a forum for National Science Foundation RED (Revolution in Engineering Departments) teams to learn, explore, and share ideas.
Thanks for your membership and your continued support as we celebrate our 125th Year at the Heart of Engineering Education.
Norman Fortenberry is executive director of ASEE.
Call for Nominations
The ASEE Nominating Committee, chaired by Most Immediate Past President Bevlee Watford, requests member participation in nominating candidates for the 2020 ASEE Board election. Board positions to be nominated are: President-Elect; Vice President, Member Affairs; Chairs of Professional Interest Councils II and III; and Chairs of the Council of Sections for Zones I and III.
All nominees must be individual members or institutional member representatives of ASEE at the time of nomination and must maintain ASEE membership during their term of office. Nominating Committee members are not eligible for nomination.
Candidates for President-Elect must be active members who have served or are serving on the Board of Directors. Because ASEE is a Department of Defense contractor, candidates for President-Elect must currently be U.S. citizens and undergo a security clearance. The nominees for Vice President, Member Affairs shall be chosen from those who have served as Zone Chairs.
Candidates for Chair-Elect for Zone II and Zone III will be selected by their members of their respective sections, as the ASEE Constitution stipulates.
Each proposed candidate for a Society-wide office should submit a first-person biographical sketch of fewer than 400 words that documents career contributions, ASEE offices held, awards and recognitions received, and educational background. Include comments on leadership qualities, ability to collaborate with others to achieve objectives, and willingness to serve if elected. Self-nominations are accepted. For nominations for the office of President-Elect, please include a statement summarizing why you think your nominee is a good candidate for the position. A listing of members who meet constitutional eligibility requirements for the offices of President-Elect and Vice President, Member Affairs is available from the executive director's office at ASEE headquarters.
Nominations will be accepted electronically at s.nguyen-fawley@asee.org. Please include a subject line that begins with the words "2020 Nomination" so that it can be forwarded to the Nominating Committee. Please be assured that your nominations are confidential and will be seen only by the Assistant Board Secretary and Members of the Nominating Committee. The deadline to submit nominations is June 1, 2019.
Nominations postmarked by June 1, 2019, will also be accepted by mail. Please mark the envelope CONFIDENTIAL and address it to Bevlee Watford, Chair, ASEE Nominating Committee, ASEE, 1818 N Street, N.W., Suite 600, Washington, DC 20036.