Letter from the President
New Dimensions in Diversity
CoNECD expands our service to more underrepresented groups.
By Bevlee Watford
I've heard it from my predecessors and it is all too true—a year as ASEE President goes by very quickly. It has been a whirlwind of conferences, e-mails, conversations, and committee meetings, during which I've learned a lot, shared my vision, and, I hope, made at least a small impact.
I came into the presidency as ASEE was riding the momentum of several years of increased focus on diversity-related issues. We had our Year of Action on Diversity, added a Best Diversity Paper, launched a series of Safe Zone workshops and, just this winter, released a statement in support of researchers working on issues related to LGBTQ populations in engineering and engineering education.
Perhaps the hallmark achievement of my year as President was the CoNECD conference, at the end of April. This event, officially the "Collaborative Network for Engineering and Computing Diversity," was organized by ASEE along with the National Association of Multicultural Engineering Program Advocates (NAMEPA) and the Women in Engineering ProActive Network (WEPAN), two longtime partner organizations that also have African-American women as presidents. CoNECD went beyond the traditional notions of diversity and attempted to address concerns of many audiences, including persons with disabilities; first-generation, low-income students; and veterans.
This event had over 300 participants, incredible speakers, engaging sessions, and a level of energy and enthusiasm that left me optimistic about the direction of our discipline. I could say this event was an incredible culmination of my 30-plus years of working on diversity issues… but it's not a culmination. It's another big step in what is a long, continuing climb. In fact, we are planning at least two future CoNECD conferences in the next two years. We expect them to grow in scope, size, and impact.
Further on the diversity front, I attended the Engineering Deans Institute this year, where for the second year in a row one of the sessions was a dramatic representation of a diversity-focused issue by an acting troupe. This year's presentation was on unconscious bias in tenure and promotion processes. I also direct you to the website created for the Deans Diversity Pledge, which is regularly being updated with best practices (deansdiversity.asee.org). In addition, our engineering technology programs are currently creating their own diversity pledge.
I know that with Stephanie Farrell and Stephanie Adams following me as president, ASEE and its members and member institutions will continue to stay focused on these issues.
When it comes to less sexy nuts-and-bolts headquarters matters, the Board of Directors and I focused on a number of activities. We tightened and slightly changed the ASEE Awards process. We want to ensure that all of our awards are well publicized and have sufficient nominations so that they represent impressive achievements by our members.
We continue working closely with Executive Director Norman Fortenberry to ensure healthy finances. ASEE is in a good place right now, financially, and has started to build up a reserve. Continued concerns about the outlook for consistent federal funding makes a reserve extremely important. In addition, we continue to seek varied revenue streams.
Lastly, we are looking at the results of an all-member survey that asked you about many aspects of ASEE, including board structure and organization, member services, and member involvement. Interestingly, we had better participation in this survey (1,700 members completed it) than we did in the most recent Board elections. You clearly feel passionately about sharing your thoughts. We have spent the past year presenting survey outcomes to our members at Section and Zone meetings, with excellent feedback. We are using that to rethink our Board meetings to make them more strategic than operational. And as the Board continues to evolve, the focus on strategic thinking and planning will improve our organization overall.
Lastly, you've heard the word quasquicentennial thrown around a lot lately. ASEE will be turning 125 this June, and those of you at the Annual Conference will see a lot of associated activity. The Monday plenary will take you back to Chicago, 1893; we'll invite you to sign our Living Wall; the 125th Booth will have special logo items for sale and as giveaways; and we'll have a special Distinguished Lecture focused on our past, present, and future. I hope to see you there.
This is my last written communication as ASEE President. It has been a particularly wonderful year, given that ASEE has been my primary society for the bulk of my professional life and I have served in many, many roles over the years. The opportunity to lead an organization that is home to so many of my friends and close colleagues has been an honor and something I've approached with a deep sense of responsibility. I hope that I have served you well.
Bevlee Watford is President of ASEE.
ASEE Board of Directors 2018 Election Results
ASEE members elected Stephanie G. Adams to serve as ASEE President-Elect for 2018–2019. Adams, a Fellow of ASEE, is dean of Old Dominion University's Frank Batten College of Engineering and Technology. She will assume the position of ASEE President-Elect at the 2018 Annual Conference and become President the following year.
Full election results for all ASEE offices are as follows:
President-Elect
Stephanie G. Adams (594 votes)
Dean, Frank Batten College of Engineering and Technology
Old Dominion University
Grant Crawford (284 votes)
Professor of Mechanical
Engineering and Director of Career Development
Quinnipiac University
Vice President, Member Affairs
Gary Steffen (488 votes)
Associate Professor and
Department Chair
Indiana University–Purdue University Fort Wayne

Steve E. Watkins (329 votes)
Professor, Department of Electrical and Computer Engineering
Missouri University of Science and Technology
Chair, Zone I
Pritpal Singh (251 votes)
Professor and Chair, Department of Electrical and Computer Engineering
Villanova University
Saeid Moslehpour (142 votes)
Professor of Electrical and Computer Engineering and Assistant Dean of Graduate Studies, College of Engineering, Technology, and Architecture
University of Hartford
Chair-Elect, Zone III
P. K. Imbrie (300 votes)
Associate Dean for Research and Faculty Development and Interim Chair, Department of Mechanical Engineering
Baylor University
Call for Nominations
The ASEE Nominating Committee, chaired by Most Immediate Past President Louis Martin-Vega, requests member participation in nominating Board officers for the 2019 ASEE elections. Officers to be nominated for Society-wide Board positions are: President-Elect; Vice President, Finance; Vice President, External Relations; and Chairs of Professional Interest Councils I, IV, and V.
All nominees must be individual members or institutional member representatives of ASEE at the time of nomination and must maintain ASEE membership during their term of office. Nominating Committee members are not eligible for nomination. The slate of candidates selected by the committee will not exceed two candidates per office.
Candidates for President-Elect must be active members who have served or are serving on the Board of Directors. Because ASEE is a Department of Defense contractor, candidates for President-Elect must currently be U.S. citizens and undergo a security clearance. Candidates for Vice President, External Relations shall be limited to those members of the Society who have previously served or currently serve on the Board of Directors. Candidates for Vice President, Finance shall be individual members or institutional member representatives of ASEE.
Candidates for Chair of the Corporate Member Council and Chair-Elect for Zone II and Zone IV will be nominated and selected by their respective council and zones, as the ASEE Constitution stipulates.
Each proposed candidate for a Society-wide office should submit a first-person biographical sketch of fewer than 400 words that documents career contributions, ASEE offices held, awards and recognitions received, and educational background. Include comments on leadership qualities, ability to collaborate with others to achieve objectives, and willingness to serve if elected. Self-nominations are accepted. For nominations for the office of President-Elect, please include a statement summarizing why you think your nominee is a good candidate for the position. A listing of members who meet constitutional eligibility requirements for the offices of President-Elect, Vice President, Finance, and Vice President, External Relations is available from the executive director's office at ASEE headquarters.
Nominations will be accepted electronically at s.nguyen-fawley@asee.org. Please include a subject line that begins with the words "2019 Nomination" so that it can be forwarded to the Nominating Committee. Please be assured that your nominations are confidential and will be seen only by the Assistant Board Secretary and Members of the Nominating Committee. The deadline to submit nominations is June 1, 2018.
Nominations postmarked by June 1, 2018, will also be accepted by mail. Please mark the envelope CONFIDENTIAL and address it to Louis Martin-Vega, Chair, ASEE Nominating Committee, ASEE, 1818 N Street, N.W., Suite 600, Washington, DC 20036.
If you have any questions, please contact Sylvie Nguyen-Fawley at (202) 350-3516 or s.nguyen-fawley@asee.org.
Big Easy Welcomes Deans
Sessions on topics from Educating the Engineer of 2020 to diversity, and a forum for new deans were among the highlights of this year's Engineering Deans Institute in New Orleans (photo, top left) April 8 to 11. Past ASEE President Nicholas Altiero of Tulane University, co-chair of the 2018 EDI, welcomed participants during the opening reception at the National World War II Museum (photo, bottom left), while live jazz (photo, right) proved a hit at the banquet sponsored by Louisiana State University.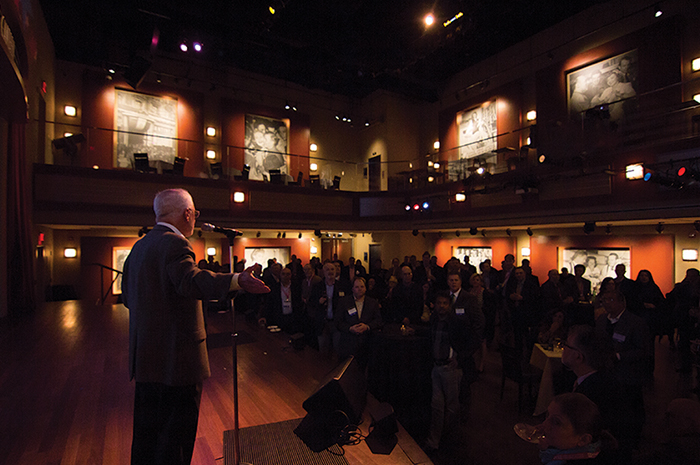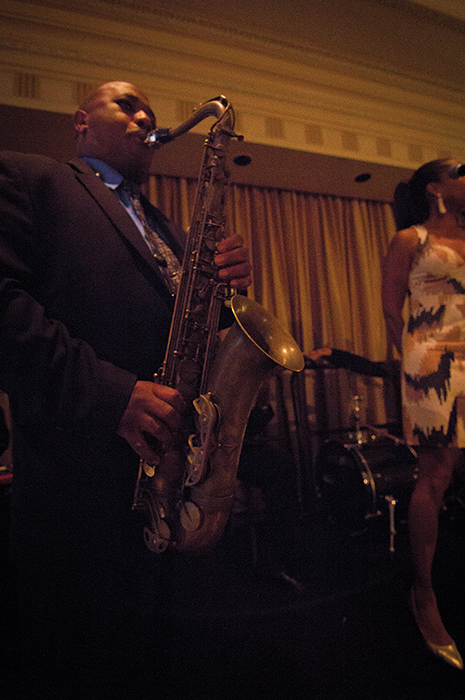 Photos by Trevor De Saussure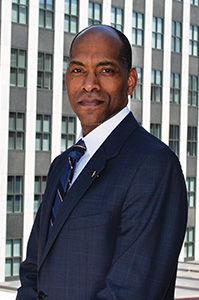 Norman's Notes
Members' Views Sought on Board Restructuring
(This is one of a series of quarterly letters to ASEE members from the executive director.)
ASEE Members,
I hope your spring semesters went smoothly. Here are a few updates from ASEE headquarters.
Quasquicentennial: We are eagerly gearing up for our 125th anniversary this summer to celebrate "125 Years at the Heart of Engineering Education." Attendees of the Annual Conference will be whisked back to 1893 in our Monday plenary session. They can visit our 125th Anniversary Booth in the exhibit hall, leave their mark on our Living Wall, and more. We'll also be launching a student video contest and hosting a black-tie gala in Washington, D.C., this fall.
Letter in Support of Researchers: ASEE's Board recently approved a letter in support of academic researchers working in the area of diversity and inclusion. The past year has seen a proliferation of targeted attacks on scholarship addressing these areas, including work in engineering education. While debate about publicly funded research priorities is healthy, the tone of these critiques is rarely constructive. Further, when specific faculty members are targeted, they and their colleagues are often subject to harassing and threatening calls, e-mails, tweets, and more. ASEE supports our members and all academic researchers in the face of these attacks on academic freedom. Read the full statement on the ASEE website.
INCLUDES: ASEE is partnering with the Center for the Integration of Research, Teaching, and Learning to develop materials for engineering audiences (across the range of engineering and engineering technology colleges) focused on research mentorship, inclusive classroom instruction, and undergraduate advisement. The most significant part of our effort will be devoted to identifying and engaging ASEE members in order to build communities committed to advocating for and using the materials to be developed.
MOU with GATE: On March 12, I hosted Lily Guo, Chair of Global Advanced Technical Education (GATE), at ASEE headquarters. We signed a memorandum of understanding with GATE to offer professional training in the United States on various engineering topics to visiting delegations of Chinese professors. The MOU continues our bridge building with communities overseas and promises to develop goodwill with Chinese educators.
EngineeringCAS: We continue to work with Liaison on signing up ASEE member institutions for EngineeringCAS, a "common app" for engineering graduate schools. EngineeringCAS will help colleges of engineering better manage their application process, with access to advanced metrics and improved applicant engagement.
Finally, I hope you've started watching our brief Prism cover-story videos.
I look forward to seeing you at our Annual Conference and Exposition in Salt Lake City. You may also meet members of the Board and ASEE staff at Zone and Section meetings this spring.
As always, feel free to e-mail me at N.Fortenberry@asee.org
Norman L. Fortenberry
Executive Director

Board Profile
Shane Rogers
Waste Watcher
Ever notice how fresh-squeezed citrus juice tastes so much better than the frozen or canned variety? Pasteurization, the common sterilization method for store-bought juice, alters acid content and thus flavor. Shane Rogers, associate professor of civil and environmental engineering at Clarkson University, together with chemical engineering colleague Selma Mededovic, has found an alternative that also requires less energy because it's so fast: blasting the juice with high-voltage electrodes. Tested on tangerine juice laced with E. coli, the shock waves killed the bacteria without changing physicochemical characteristics. "It tastes fine—really great," Rogers says.
Better tasting juice is just one result of Rogers's wide-ranging quest for sustainable, cost-effective ways to grow and purify food, treat waste, and preserve clean water. Another is the multiple benefits of biodigesters on farms large and small, through his work with Clarkson's Stefan Grimberg and Rick Welsh of Syracuse University. Not only do these machines reduce farm odors and yield pathogen-free fertilizer, low-cost energy, and fibrous bedding for cattle, but their excess heat also can warm greenhouses in winter, accelerating plant growth. Likewise, seaweed, which Rogers began studying as a Fulbright Fellow in Norway, has potential both as a source of biomass energy and as a tertiary treatment for wastewater. Closer to home in New York's Adirondacks, Rogers and colleagues have studied antibiotic-resistant bacteria that wild deer picked up from fields with manure or biosolids. They also have examined how bacteria from manure-fertilized land can be carried downwind and land on beds of lettuce, potentially infecting consumers.
Rogers's enthusiasm for his work is itself infectious, but he doesn't rely on that alone to grab students' attention. "I enjoy teaching and like to do things that get students excited," he says. To reinforce his message in a class on disinfection, "I'll dress up as the grim reaper from Monty Python." A 2011 video captures him dancing with abandon around a packed classroom to Cutting Crew's "Died in Your Arms Tonight," swirling a long sash and at one point walking on the backs of chairs. "The context is lacking," he says of the clip. Students, assigned to explain engineering concepts through interpretative dance, had demanded: "When are you going to do your dance?" "See if I won't," he replied.
Winner of Clarkson's Martin Luther King, Jr. Diversity Award for his efforts to expand participation in engineering—and across campus—among underrepresented groups, Rogers counts inclusion among the themes of his activism as an ASEE section and zone leader. He also works on cross-section collaboration and officers' skills.