2021 ASEE Board Elections
Presented on the following pages are candidates for offices to be voted on in the 2021 ASEE elections. These candidates were selected by the 2020 Nominating Committee, chaired by Past President Stephanie Farrell. The nominations were received by the Executive Director as required by the ASEE Constitution. The Nominating Committee believes that the candidates offered here are eminently qualified and deserve the close consideration of members. Write-in votes will be accepted for all offices. In all cases, a simple plurality constitutes election. The official ballot, which will be furnished to each individual member by January 15, must be returned by February 15, 2021.
Candidates for the Office of President-Elect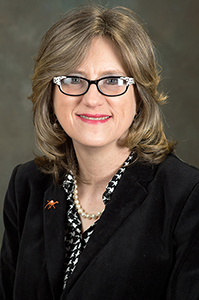 Jenna P. Carpenter
Dean, School of Engineering
Campbell University

Jenna Carpenter joined Campbell University as founding dean of engineering in 2015. In the School of Engineering, she leads a hands-on, project-based curriculum emphasizing professional skills in a unique "classlab" format. She was previously on the faculty at Louisiana Tech University for 26 years, serving 18 of those as an engineering and engineering technology department head and associate dean. Carpenter's research focuses on innovative STEM curricula and the success of women in STEM. She has garnered more than $4.3 million in federal funding and authored more than 130 publications and presentations. A national expert who regularly speaks around the United States, she gave a 2013 TEDx talk entitled "Engineering: Where are the girls and why aren't they here?"
Carpenter has long been active in ASEE, serving on the ASEE Board of Directors as Vice President of Professional Interest Councils (PICs) and PIC III chair. She has been a member of the ASEE Nominating Committee, National Outstanding Teaching Award Committee, and Sharon Keillor Award Committee; cochair of the Membership Policy Committee; and chair of the Long-Range Planning Committee. Carpenter has also been division chair and program chair for both the Electrical and Computer Engineering (ECE) and Mathematics divisions. She has served as a Director for the Educational Research and Methods Division and Director-at-Large for the Women in Engineering Division; chaired the Dasher Award Committee; and sits on the Awards Committee for the Pre-College Engineering Education Division. She is currently cochair of the ECE Division Awards Committee and cochair of the Engineering Deans Council Undergraduate Experience Committee. Carpenter is an ABET program evaluator for ASEE. She was named a Fellow of ASEE in 2013.
Carpenter has received national recognition for her work, including invitations to the 2015 White House Science Fair and the 2011 White House Champions of Change Roundtable on Girls and Women in STEM. In 2019, ASEE honored Carpenter with both its Sharon Keillor Award for Women in Engineering Education and the Outstanding Campus Representative Award. She also took home the ASEE Mathematics Division Distinguished Educator and Service Award in 2006. In 2015, DreamBox Learning named Carpenter one of 10 "Women in STEM Who Rock"—she was the only academic in a field of actresses, inventors, and CEOs.
Carpenter currently chairs the Pilot Ad Hoc Committee for the National Academies of Science, Engineering, and Medicine on the Gulf Scholars Program. She served for seven years as chair of the Steering Committee for the National Academy of Engineering Grand Challenge Scholars Program and she is currently on the board of the Global Engineering Deans Council. Carpenter is a past president of the Women in Engineering ProActive Network and received both the organization's Founder's Award and its Distinguished Service Award. She is past first vice president of the Mathematical Association of America (MAA) and currently cochairs the Joint Committee on Women in the Mathematical Sciences.
Carpenter received her B.S. in mathematics from Louisiana Tech University and her M.S. and Ph.D. degrees in mathematics from Louisiana State University, where she held the LSU Alumni Federation Fellowship.
Candidate's Statement
I have been fortunate over my career to have had numerous incredible opportunities to be part of a team focused on innovating STEM education: from building a new school of engineering at Campbell with a hands-on, project-based approach that works to attract and retain a wide spectrum of students; to working at Louisiana Tech to create an innovative first- and second-year engineering curriculum; to participating in a variety of national initiatives with ASEE, KEEN, and the MAA. I have taught freshman engineering majors for the past 31 years. I was an engineering and engineering technology department head for 10 years, associate dean for eight years, and have been a dean for five years. I know that ASEE's mission is absolutely vital to those working to advance excellence in engineering and engineering technology education.
Having had the opportunity to serve at the national level on both the ASEE Board of Directors and the boards of other like-minded STEM organizations, I am familiar with the issues facing professional organizations and higher education in recent years. Budget pressures; changing student demographics; the need to recruit, retain, and graduate both more and a more diverse cohort of students; and an increasing reliance on nontenure-stream faculty are all issues that require the best efforts of engineering and engineering technology educators to solve. I am inspired by the changes and grassroots initiatives that have sprung up among ASEE communities in recent years to address many of these issues. ASEE is a unique organization in that it brings together a wide variety of professionals, both within and outside of higher education, focused on producing outstanding engineers and engineering technologists to meet the grand and emerging challenges of the 21st century. The passion, creativity, and hard work of ASEE members, leaders, and staff are a tremendous asset. I would welcome the opportunity to work alongside all of you to help ASEE provide the needed leadership and support to our community.
As a founding dean for a school of engineering for the past five years, I am particularly cognizant of the opportunities and challenges for engineering and engineering technology education as we move into the next decade, from the need to implement real change that addresses systemic racial inequities in PK–20 education to the pressure to provide a 21st-century education for a 20th-century price. Add to this the pandemic-fueled challenges of converting a quality education to a hybrid/remote environment that de-emphasizes in-person learning, and we find ourselves in a truly daunting situation, arguably one of the biggest upheavals in higher education in half a century. At the same time, I believe that many of these challenges provide us with unique opportunities to reinvigorate and spur engineering and engineering technology education to new heights and successes. It is more important than ever that ASEE both lead and support its members and member institutions, as well as the profession at large, so that we all emerge from the current challenges better and stronger than before.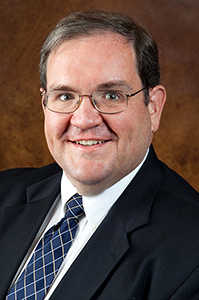 Doug Tougaw
Department Chair of Electrical and Computer Engineering
Richardson Professor of Engineering
Valparaiso University

Doug Tougaw joined the engineering faculty at Valparaiso University in 1996 after receiving a bachelor's degree from Rose-Hulman Institute of Technology and master's and Ph.D. degrees from the University of Notre Dame. He has received two university-wide teaching awards and was named one of the 150 most influential people in Valparaiso University history in 2009. He also earned an M.B.A. from Valparaiso in 2005 and a master of higher education administration degree from North Park University in 2013.
Tougaw's research interests focus on nanotechnology and engineering pedagogy, and he has published 75 refereed publications split almost evenly between the two areas. His team's work with quantum-dot cellular automata was recognized by the journal Nanotechnology as producing one of the 25 most influential articles published during its first 25 years.
An active member of ASEE since 1997, Tougaw has served as Illinois–Indiana Section chair and has cochaired the section conference three times. He has received ASEE's National Outstanding Teaching Award and the Illinois–Indiana Section Outstanding Service and Campus Representative awards. He has received the Outstanding Paper Award for the section conference three times and the Outstanding Zone Paper at the ASEE Annual Conference once.
Tougaw has served as an officer in both the Ethics Division and the Entrepreneurship and Engineering Innovation Division. He also chaired two national ASEE committees: one revised the Board of Directors' Statement on Engineering Ethics Education and the other wrote ASEE's first-ever Code of Ethics.
Tougaw, who began serving on the ASEE Board of Directors as Zone II chair, was appointed in 2011 as one of three members of the inaugural ASEE Audit Committee (later renamed the Risk Management Committee). He served on that committee for three years, the last as committee chair.
In 2014, Tougaw began serving as an at-large member of the ASEE Finance Committee. He also served on the Awards Policy Committee as well as on a committee to review the finances associated with annual awards. In addition, he cochaired ASEE's Data Task Force, which examined the finances and data collection methods for ASEE's Profiles database to ensure its viability and validity.
Since 2017, Tougaw has served as ASEE's vice president, finance. In this role, he has chaired the Finance Committee and has worked closely with the Board president and ASEE's chief financial officer and executive director to ensure that the organization's finances are secure and used equitably to support ASEE's mission. He has helped the organization recover from several years of financial losses and achieve a surplus each year of his term. Under his leadership, nearly $1 million has been added to ASEE's long-term financial reserve, helping to ensure the Society's future success.
Candidate's Statement
I will never forget my first ASEE Annual Conference in 1997, which I attended after completing my very first year as an assistant professor. In particular, I remember attending the National Effective Teaching Institute, where I saw that teaching could (and should!) be much more than lecturing in front of a class of sleepy students. Almost 25 years later, that workshop still influences my teaching every day. I've also never forgotten the feeling of community I shared with others who care as deeply as I do about the success of all of our students. Like most of us, I am a member of several other professional societies, but none of them feel as much like home to me as ASEE does.
I've seen ASEE from almost every perspective—as a section chair, a division chair, a board member, and a vice president. In each of those roles, I've learned a little bit more about what ASEE means to our members. I've met members who are enthusiastic leaders within their section, and I've met others who say that the Annual Conference is the time each year when they feel most connected with their profession. I've met people who belong to many divisions and others who pour their heart and soul into a single division. In each case, I have also seen what an essential and irreplaceable role ASEE plays in their professional lives.
For the past seven years, I've worked with the dedicated members of the Finance Committee and the Finance Office to provide support to our divisions, sections, and councils. We have simplified our financial policies to make it easier for all volunteer leaders to have the information and flexibility they need to make the best possible decisions for their units. We have also worked very hard to help return ASEE to a sound financial footing after nearly a decade of losses. As we approach the end of our fifth consecutive year with a modest budget surplus, I'm grateful that the organization I love is once again building on a strong financial foundation.
As president-elect, my primary goal will be to ensure that ASEE is a welcoming and inclusive professional home for our current members and to find innovative ways to reach out to prospective new members. I will listen carefully and work collaboratively with engineering and engineering technology educators from all disciplines at all types of institutions throughout the world to help them see the benefits of joining ASEE. Most importantly, I will strive to be an ally to all members from underrepresented groups and to increase the diversity, equity, and inclusion of our Society and its leadership.
Throughout my career, I've been proud to call myself a member of ASEE. I've done everything I could to help, and I've been pleased to see the Society grow stronger. I am truly honored to be nominated, and if elected, I promise to continue to work diligently on your behalf and for the future of ASEE.
Candidates for the Office of Vice President, Finance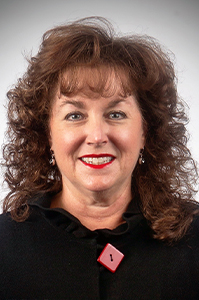 Teri Reed
Assistant Vice President for Research Development, Office of Research
Professor, Chemical Engineering
Secondary Appointment, Department of Engineering Education
University of Cincinnati

At the University of Cincinnati, Teri Reed serves as an advocate for research-informed approaches to engineering education, curricular reform, equity, cultural humility and responsive policy, student recruitment and retention efforts, and faculty development. Throughout her career, Reed has made significant local, regional, and national contributions during appointments at Arizona State University, the University of Oklahoma, Purdue University, Texas A&M University, and the University of Cincinnati. She helped establish the scholarly foundation for engineering education as an academic discipline through coauthorship of the landmark 2006 Journal of Engineering Education special reports "The National Engineering Education Research Colloquies" and "The Research Agenda for the New Discipline of Engineering Education." Reed's teaching interests include engineering statistics; introductory engineering; diversity, equity, inclusion, and access; and leadership. Her research interests include statistics education; assessment and evaluation of learning and programs, including the development of concept inventories; recruitment and retention; diversity; and equity. She has received funding from the National Science Foundation, the U.S. Department of Education, private foundations, and industry.
Reed received her B.S. in petroleum engineering from the University of Oklahoma and spent seven years in the petroleum industry, during which time she earned her M.B.A. from the University of Texas–Permian Basin. She earned her Ph.D. in industrial engineering from Arizona State University. Reed published her first paper with ASEE as a doctoral student at the Pacific Southwest Section Annual Meeting in 1996 and published her first annual meeting paper in Seattle in 1998. She has continued to present, publish, and serve in many roles for ASEE. These include multiple leadership roles both in the K–12 (now Pre-College) Engineering Education Division and the Educational Research and Methods Division; with the Associate Deans as the past cochair of ASEE's Undergraduate Experience Council; and with the Diversity Committee as a past chair. In 2010, she was inducted as a Fellow of ASEE. Her service continued to the Board of Directors with her 2016 election as Professional Interest Council (PIC) IV Chair and to the Executive Board as Vice President of PICs from 2018 to 2019. Reed currently serves ASEE as an ABET engineering accreditation council commissioner, a member of the Accreditation and Education Committee, and a director of the Engineering Research Council. She is also a past-president of the Women in Engineering ProActive Network, distinguished member of the Society of Petroleum Engineers, and member of the Institute of Electronics and Electrical Engineers. Reed served as a reviewer of the U.S. National Academy of Engineering's 2008 report Changing the Conversation: Messages for Improving Public Understanding of Engineering and 2010 report Standards for K–12 Engineering Education.
Reed's ASEE honors include the 2015 William Elgin Wickenden Award, 2013 Sharon Keillor Award for Women in Engineering Education, 2013 Environmental Engineering Division Best Paper Award, and 2008 Outstanding Service Award from the Educational Research and Methods Division. Her invited presentations include the 2015 European Society for Engineering Education (SEFI) Annual Meeting and the 2018 SEFI Annual Deans Meeting. Additional professional honors include the 2019 University of Oklahoma Mewbourne College of Earth and Energy Distinguished Service Alumni Award and the 2012 Purdue University One Brick Higher Award.
Candidate's Statement
What a year it has been! As we emerge from one of the most unusual times in recent history, I am reminded how thankful I am for the profession we have chosen. Change was a relative constant prior to last March, but the pace of change over this past year feels like nothing we have seen in a long time. As we continue to move forward solving important problems and addressing societal needs and challenges, the financial impact on us personally, professionally, and within ASEE will require thoughtful listening while we continue to be forward-looking to navigate our fluid situations. Therefore, I am honored and excited to have been nominated for the position of vice president, finance.
As many will recall, ASEE has come from a low point financially to one of more stability through past leadership in this position and the overall leadership of ASEE working as a team to make difficult decisions and policy changes that strived to balance stakeholders' needs. During my past years on the Board, watching the VP, finance along with the ASEE CFO and both their committees and staffs coordinate to increase transparency and make difficult decisions for the good of the Society, while working diligently to balance the trade-offs of each decision, has been inspiring. I am committed to continuing with this approach. Increasing communication and listening to the needs of members, sections, zones, divisions, councils, and headquarters is key.
Over the past two decades, I have grown personally and professionally with the help of ASEE. From my time as a doctoral student doing my first professional presentation through my time as a faculty member and in various stages of administration, ASEE has been important in supporting my development. The importance of our profession now and in the future cannot be overstated, and the role of ASEE in supporting the profession of engineering and its professionals is key.
I look forward to continuing to serve the membership of ASEE. It would be my honor to do so as the vice president, finance, and if elected, I commit to working attentively and diligently on your behalf.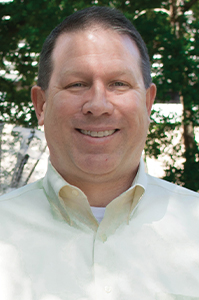 Peter Schmidt
Associate Professor of Mechanical Engineering,
Mechanical and Civil Engineering Department
University of Evansville

Peter Schmidt is an associate professor of mechanical engineering at the University of Evansville (UE). He received his Ph.D. in mechanical engineering from Vanderbilt University, a MSME from Rose-Hulman Institute of Technology, and his B.S. from the University of Louisville. His teaching interests include mechanics, design, programming, modeling, and engineering professional practice. His research interests include acoustics and vibration, manufacturing technology improvements, multiphysics modeling, and design pedagogy. He advises capstone design teams and mentors the student American Society of Mechanical Engineers chapter at UE.
Schmidt has served as a professor in both engineering technology (University of North Carolina–Charlotte, 2007–2015) and engineering science (University of Evansville, 2015–present) programs. He comes to academia after a career in professional practice, serving as a civilian mechanical engineer at a naval weapons facility, design engineer for a manufacturer of consumer goods/automotive/off-road/aerospace components, project manager and consultant in an acoustics/industrial noise/performance venue design firm, and senior engineer at a Fortune 500 HVAC equipment manufacturer.
Schmidt is passionate about transferring his professional practice experience to students through his teaching and mentorship of capstone design projects. He has advised more than 30 individual teams, with a concentration on competitions or externally sponsored projects. He has worked with grant-funded teams for NASA Lunabotics, the NASA University Student Launch Initiative, Formula SAE, NISH-Ability One, the Air Force Research Lab Design Challenge, and externally sponsored projects by Siemens AG, Irwin Tools, and Zurn Commercial Brass.
In addition to ASEE, Schmidt is also a member of the Acoustical Society of America, the Institute of Noise Control Engineering, and the American Society of Mechanical Engineers. He holds professional registration as a mechanical engineer in the states of Tennessee and Georgia.
Schmidt has been active in ASEE since joining academia in 2007, in leadership roles beginning with director for the Design in Engineering Education division starting in 2010, assuming duties as the program chair-elect in 2012, and ultimately ending service to that division as past chair in 2017. He was then nominated as a candidate for the office of PIC II chair and was elected to that position in 2017. He completed his term as PIC II chair and Board of Directors member in the summer of 2020. As a PIC chair, he was a part of the team responsible for transitioning the 2020 Annual Conference to an online experience, participating in condensing planning and organizational tasks that normally consume a calendar year into a three-month time span. At the section level, Schmidt was the organizational chair for the Illinois–Indiana meeting on the University of Evansville campus in March 2019, bringing that event to campus for the first time. He won the Illinois–Indiana Section 2019 service award for that effort. He remains active as a reviewer for both the Design in Engineering Education and Mechanics divisions within ASEE.
Candidate's Statement
I am honored to have been nominated for the office of vice president, finance. I have been a member of ASEE since 2007, serving the society in progressive levels of leadership from division director to division officer to PIC chair and Board of Directors member. I am excited by the opportunity to continue my service if I am elected to this position.
The vice president, finance has a responsibility to understand, review, and communicate the financial state of the organization to the Board of Directors and to the membership at large. My involvement with ASEE began when the organization was in dire financial straits. I have been gratified to see this situation reversed through Board and staff actions over the past decade, largely due to the superior work of our outgoing vice president, finance; his predecessor; the executive director; and our current chief financial officer. If elected, I plan to facilitate the continued execution of the plans developed by the current financial leadership team, which has led the organization from danger of collapse to financial stability and operational resilience.
I plan on leveraging my past work as a project manager in consulting, with experience delivering on multimillion-dollar projects at or under budget to assist me in helping to encourage fiscal discipline in all operations at ASEE. My appointment as a faculty line professor at a teaching-focused institution, along with the support of my administration, provides me the bandwidth to perform the duties of this office in a focused manner.
When I first served on the Board of Directors, in addition to performing my duties as a PIC chair, my focus was on bringing increased transparency of operations to the membership at large. This goal was accomplished via increased communication frequency and by the addition of a business meeting at the Annual Conference dedicated to communication to all division leadership within each PIC, augmenting the traditional division business meetings. I feel that this is important for the future of ASEE, so that the goals pursued by the organization remain aligned with the needs of the members. I also believe that the membership must understand how the society is funded, where the organization's funds are spent, and how decisions regarding those expenditures are made. If I am elected as vice president, finance, I will work to disseminate this information in an easily accessible format.
ASEE is an organization with a unique membership that requires leadership policy that is not necessarily in lockstep with other superficially similar organizations with a wider demographic base and less career-integrated focus. If I am elected to this position, I will work with your elected leadership on the Board of Directors to keep ASEE member-centered and to keep the organizational structure aligned with the talents, abilities, and needs of the membership.
Candidates for the Office of Vice President, External Relations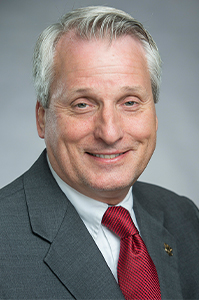 P.K. Imbrie
Head and Professor, Department of Engineering Education
Professor, Department of Aerospace Engineering and Engineering Mechanics
University of Cincinnati

P.K. Imbrie received his B.S., M.S., and Ph.D. degrees in aerospace engineering from Texas A&M University. He is an advocate for research-based approaches to engineering education, curricular reform, and student retention. Imbrie conducts both traditional and educational research in experimental mechanics, piezospectroscopic techniques, epistemologies, and assessment as well as modeling of student learning, success, and team effectiveness, and global competencies. He helped establish the scholarly foundation for engineering education as an academic discipline through lead authorship of the landmark 2006 Journal of Engineering Education (JEE) special reports "The National Engineering Education Research Colloquies" and "The Research Agenda for the New Discipline of Engineering Education." He has a passion for designing state-of-the-art learning spaces. While at Purdue University, Imbrie co-led the creation of the First-Year Engineering Program's Ideas to Innovation (i2i) Learning Laboratory, a design-oriented facility that engages students in team-based, socially relevant projects. While at Texas A&M University, Imbrie co-led the design of a 525,000-square-foot state-of-the-art, engineering-education-focused facility, the largest educational building in the state. His expertise in educational pedagogy, student learning, and teaching has impacted thousands of students at the universities with which he has been associated. Imbrie is nationally recognized for his work in active/collaborative learning pedagogies, teaming, and student success modeling. His engineering education leadership has produced fundamental changes in the way students are educated around the world.
Imbrie has been a member of ASEE since 2000 and has been actively involved with the Society in various capacities, most recently as first vice president and vice president of Professional Interest Councils (2019–2020); chair of the Professional Interest Council III (2017–2020); and serving on the Executive and Finance committees. He has also served in multiple leadership roles in the Educational Research and Methods (ERM) and First-Year Program (FPD) divisions, including on the ERM Board of Directors (2002–2004), as program chair for ERM (2005 and 2009), program chair for ERM's Frontiers in Education (FIE) Conference (2004 and 2017), and general chair (2019). He has also served as the FIE Steering Committee ERM representative (2003–2009, 2019–present), as well as program chair (2016) and division chair (2016–17) for FPD. In addition, he has served on two ASEE advisory committees.
Imbrie's ASEE honors include the 2015 William Elgin Wickenden Award for research publications in JEE, designation as an ASEE Fellow in 2020, and the 2014 ERM Division's Best Paper Award. Additionally, while at Purdue he received the Engineering Faculty Excellence Team Award, the University Teaching for Tomorrow Award, and a Teaching Award. He looks forward to continuing to serve ASEE as we take the next steps forward toward creating a more diverse, inclusive, and better-prepared workforce that will tackle the 21st-century global challenges.
Candidate's Statement
I am both excited and honored to be nominated for the position of vice president, external relations. I have been actively involved in ASEE throughout my career, assuming a number of leadership positions of increasing responsibility and service to the organization's members. If elected, I believe these experiences have helped prepare me to assume the responsibilities of this position.
Two challenges ASEE is facing, in regards to the vice president, external relations, are 1) a declining number of government projects (i.e., projects that allow ASEE to offer fellowships, workshops, and other professional development and outreach opportunities to our membership); and 2) determining what role we as a Society want to play globally with respect to engineering and engineering technology education. Since the two main roles of the vice president of external relations are chairing the Projects Board and International Advisory Committee, my goal will be to work with the President, the Board, the executive director, and the respective committees to address these challenges.
If elected to this position, as chair of the Projects Board I will work collaboratively with the ASEE staff to review new project proposals, support existing projects, publicize their benefits to the members, and develop strategies to solicit and implement new proposals that will provide services to the Society. As chair of the International Advisory Committee, I will work to increase the number of international institutional and individual memberships as well as develop strategies to engage more engineering and engineering technology students in global education.
As vice president of external relations, my primary goal will be to help ASEE provide the highest possible level of service to our members. In addition, I will listen carefully, work collaboratively, and communicate openly in order to advance the mission of ASEE in service to our members.
Once again, I am honored to be nominated for the position of vice president of external relations, and if elected, I promise to work diligently on your behalf.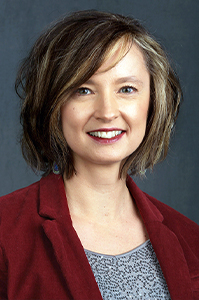 Agnieszka Miguel
Associate Professor and Chair, Electrical & Computer Engineering
Seattle University

Agnieszka Miguel is a department chair and an associate professor in electrical and computer engineering at Seattle University (SU). She received her Ph.D. in electrical engineering from the University of Washington–Seattle and M.S. and B.S. degrees in electrical engineering from Florida Atlantic University–Boca Raton. Miguel's teaching interests include circuits, linear systems, MATLAB, digital image processing, and data compression. She also advises senior design projects and mentors undergraduate research students.
Miguel's research program involves image processing and machine learning. Her current project focuses on the design of algorithms to automatically recognize individual leopards in large camera trap studies. Her scholarly interests in the area of engineering education center on diversity and inclusion, retention, recruitment, and community building. At SU, Miguel leads a Boeing-sponsored project that studies how to improve the persistence of women and underrepresented minority students in undergraduate engineering and computer science programs. She was also a co-PI on a W.M. Keck Foundation grant to develop an Internet of Things-based innovation laboratory and served as a PI on an NSF S-STEM grant. Miguel is a member of the SU NSF ADVANCE Institutional Transformation Grant team. She has also been a PI on two consecutive NSF grants, "Impact: Redefining Electrical and Computer Engineering Faculty (iREDEFINE ECE)." The goal of the iREDEFINE program is to motivate and prepare women and minority Ph.D. students to pursue faculty positions in U.S. universities through a workshop at an annual meeting of the Electrical and Computer Engineering Department Heads Association (ECEDHA), mini workshops at regional meetings, and a year-round mentoring program.
Miguel has been a department chair since 2011. She was a member of the College of Science and Engineering Strategic Planning Committee, the University Leadership Council, and Academic Assembly. Miguel is a member of IEEE and its honor society HKN, the Society of Women Engineers, the Women in Engineering ProActive Network, and Tau Beta Pi. She has been a member of ASEE since 2004 and has served the Society in various capacities. She was the division and program chair of both the Electrical and Computer Engineering (ECE) and the New Engineering Educators divisions, ASEE Pacific Northwest Section chair, and ASEE Campus Representative. She was a chair of the Professional Interest Council I and a Vice President of Professional Interest Councils. Miguel currently holds the position of vice president for external relations and is a first vice president. She has been a member of the ASEE Board of Directors since 2016 and served on its Executive Committee in 2017–18. In 2020, Miguel was named an ASEE Fellow. She was also the recipient of the ASEE ECE Division Meritorious Service Award (2016) and its Distinguished Educator Award (2020).
Miguel is the treasurer of the Electrical and Computer Engineering Department Heads Association Board of Directors. She has been a member of the ECEDHA Annual Conference Program Committee since 2013 and was a member of the ECEDHA Source Editorial Board and ECEDHA Awards Committee. Her work with ECEDHA focuses on diversity and inclusion in engineering and regional groups development. In 2020, Miguel was awarded the ECEDHA Diversity Award.
Candidate's Statement
I am honored to have been nominated for the position of vice president for external relations. I have been a member of ASEE since 2004 and have served the Society for many years, including as vice president for external relations since June 2019. I would be thrilled to continue my service if elected to this position. There are two main roles of the VP for external relations: overseeing the Projects Board and International Advisory Committee (IAC). Over the last year and a half, as VP for external relations, I have worked in support of the ASEE mission to advance innovation, excellence, and access at all levels of education for the engineering and engineering technology professions.
The ASEE Projects Board oversees new grant proposals that advance research in engineering education and such activities as fellowships, workshops, and data collection. These activities provide ASEE members with additional professional development opportunities and data to use in their own scholarship, and enhance collaboration with industry and other engineering and engineering technology organizations. If elected to this position, I will continue working collaboratively with ASEE staff to review new project proposals, support existing projects, publicize their benefits to the members, and solicit new proposals, as appropriate.
The role of the International Advisory Committee is maintaining and developing connections with organizations external to ASEE, especially international entities. Now, more than ever, these relationships are extremely important to our organization and its members. Engineering and engineering technology education are global activities; we all have a lot to learn from each other. In my role as VP for external relations, I would like to leverage our international contacts into relationships that clearly benefit the members. In addition to working on increasing the number of international institutional and individual memberships, I would like to ensure that we work toward engaging more engineering and engineering technology students in global education.
The pandemic put a hold on our travel; limited academic budgets; and caused a strain on faculty and students' time, energy, and resilience. It made us focus on the essential and practical business of life but also, at the same time, made us think about what is important. I hope that when it is all over and our life gets back to "normal," we will also get back, at full speed, to investing in international collaborations and finding meaningful ways to grow the number of engineering and engineering technology students and faculty members who have the opportunity to engage in different forms of global education and cooperation. If elected, I would welcome the opportunity to serve in the capacity of VP for external relations to further expand the global presence of ASEE and to support our members by providing enhanced opportunities for cooperation with other U.S., industry, and international entities while keeping in mind the six core values of ASEE: excellence, engagement, innovation, integrity, diversity, and inclusion.
Candidate for Chair of the Council of Sections for Zone II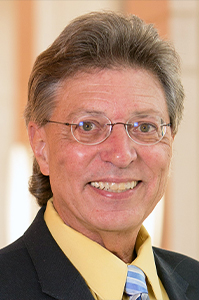 Charles McIntyre
Retired
Formerly Clinical Professor and Program Chair
Indiana University–Purdue University Indianapolis

Charles McIntyre received his Ph.D. in civil engineering from the Pennsylvania State University. Before joining IUPUI in 2014, he had a distinguished career in higher education at North Dakota State University, including service as a tenured associate professor, interim department chair, and graduate program coordinator within the department of construction management and engineering. Prior to that, he served as an instructor and assistant professor of civil and environmental engineering at the Pennsylvania State University. Before his work in higher education, McIntyre was an elementary school teacher in St. Anthony School District in Newfoundland, Canada, and a high school teacher at Assabet Valley Technical High School in Marlboro, Mass. His industry experience includes serving as a superintendent for Hopkinton (Mass.) Public Works and a project manager for Davna Corporation in Millis, Mass., as well as working as an independent engineering consultant in the area of design, construction, and testing of water distribution and wastewater collection systems in Massachusetts.
McIntyre joined IUPUI as a clinical professor and director of the Construction Engineering Management Technology (CEMT) program and oversaw its significant transformation, including substantial changes to the curriculum and revision of the B.S. degree program from CEMT to Construction Management. This transformation also included seeking inaugural accreditation from the American Council for Construction Education, which was approved in 2019. McIntyre also played the leading role in expanding the participation of the construction management program's Industrial Advisory Board. The Construction Management IAB is the exemplar within the School of Engineering and Technology and among the most productive boards in the entire United States. Finally, McIntyre has been a sustained supporter and leader at the national level within ASEE, as he served two terms on the Board of Directors as the Zone III chair. He has also served as a chair in the North Midwest and the Illinois–Indiana sections. He has been recognized multiple times as an Outstanding Campus Representative.
Candidate for Chair of the Council of Sections for Zone IV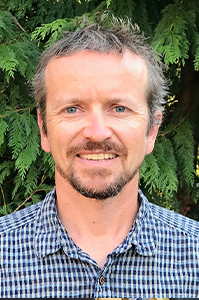 Eric Davishahl
Associate Professor
Engineering Program Coordinator
Whatcom Community College

Eric Davishahl serves as associate professor and engineering program coordinator at Whatcom Community College in Bellingham, Wash. He leads development of a growing program that prepares students for junior-ready transfer to most engineering majors in Washington State and elsewhere. Davishahl started at WCC in fall 2016 as the college's first full-time engineering professor after prior work chairing the engineering and computer science department at Everett Community College and leading the EvCC engineering program since 2001. With 20 years of experience at two community colleges, Davishahl has taught nearly every freshman- and sophomore-level engineering course with emphasis on engineering mechanics, scientific computing, thermodynamics, and introductory engineering. He values his role at a community college providing access and opportunity to students and continually works to make his classroom more inclusive for all learners. His teaching and research efforts center around developing, implementing, and assessing active learning tools and strategies. At WCC, he helped start and continues to advise the Advocates for Women in Science, Engineering, and Math Club and also serves as the STEM faculty representative on the Institutional Review Board. Eric earned an M.S. in mechanical engineering from the University of Washington and worked in the field of fuel cell systems engineering before he started teaching.
Davishahl has been an active member of ASEE since he started teaching and values the collegiality, resources, and inspiration he finds by participating in the Society. He has presented multiple papers and workshops at both section and national conferences. He was selected for the Pacific Northwest (PNW) Section Outstanding Teaching Award in 2008 and was lead author on the Best Mechanics Division and Best PIC III paper for 2019. Davishahl served as PNW section chair during 2017–2019 and currently serves as the section awards chair. Davishahl has also been actively engaged in developing and maintaining transfer articulation agreements in Washington State through regular participation in the Washington Council for Engineering and Related Technical Education and on multiple statewide ad hoc committees.
For more information about ASEE elections, contact Sylvie Nguyen-Fawley, assistant board secretary (awards, elections, and committees) at s.nguyen-fawley@asee.org.
Two Constitutional Amendments on 2021 Ballot
The 2021 Election Ballot will contain two changes to the Society's constitution, in addition to nominations to fill seats on the Board of Directors and candidates' statements and biographies. All the amendments have the full support of the Board of Directors, which urges members to consider them carefully. Members will vote online from mid-January to mid-February. Members who would prefer a paper ballot may send a request to Sylvie Nguyen-Fawley, ASEE assistant board secretary, at s.nguyen-fawley@asee.org.
In summary, the amendments will be made in Article IV, Section 2:
The terms for Council of Section Zone Chairs has been changed from two years to three years and the position of chair-elect will be eliminated.
Suggestions of eligible candidates for consideration by the Nominating Committee shall be submitted to the executive director not less than sixty (60) days prior to the Annual Conference.
The full text of the revised constitution, with changes and additions highlighted, can be found at: https://www.asee.org/documents/publications/prism/ASEE-Constitution.pdf
Postdoctoral Fellowship Boosts Underrepresented Entrepreneurs
By Teddy Ivanitzki and Rashida Johnson
On the list of racial and ethnic injustices requiring attention in the U.S., venture capital funding is probably not top-of-mind for many. But it is an area needing reform in order to diversify the leadership of companies fueling innovation in the country. Hispanic or Black entrepreneurs receive just 1 percent of venture capital, according to former administrator of the Small Business Administration Maria Contreras-Sweet. "Does anyone honestly believe these communities are the source of just 1 percent of our best business ideas?"
A 2019 report, Diversity in U.S. Startups, revealed that from 2013 to 2018, regardless of gender and education, 77 percent of venture fund recipients were White and just 1 percent were African American. The report from RateMyInvestor and nonprofit Diversity VC noted that female-founded startups received only 9 percent of investments. And growth is minimal. According to a recent venture firm analysis, the rate of African American participants in venture capital and entrepreneurial sectors increased just 1 percentage point, from 2 percent to 3 percent, between 2016 and 2018.
To expand overall entrepreneurship, accelerate innovation, and increase the participation of underrepresented groups in new startup research and high-tech entrepreneurship, the National Science Foundation selected ASEE to manage the Innovative Postdoctoral Entrepreneurial Research Fellowship (IPERF) program in 2019. The goals: emphasize the professional development of underrepresented research Fellows, advance best practices in postdoctoral programs, and expand the participation of underrepresented scholars in innovative research and technology entrepreneurship. The program provides each host company with an exceptionally talented postdoctoral research Fellow, aiming to significantly broaden participation from underrepresented groups—including women—in research at U.S. startups.
Host companies are NSF Phase II-funded research enterprises. Fellows serve a one-year assignment, with the possibility of a one-year extension. The program offers a $78,000 annual salary, health insurance, a $3,600 relocation allowance, and up to $4,000 for training. To date, ASEE has placed 24 postdocs.
The Fellows immediately contribute to the companies' research activities, and have used their skill sets to enhance hosts' marketing reach. Ninety-five percent of both host companies and Fellows agree the program was mutually beneficial.
Ross Stein is CEO of Temblor Inc., a company that provides homeowners with information about seismic risks and precautions. Stein says Fellow Jennifer Schmidt has been a tremendous asset to the company. "She has been proactive in creating an app to track stories regarding our study of earthquakes and has quickly become a very thoughtful and reliable member of the Temblor team," he says. "Her research skills are phenomenal," he adds. "We are very grateful to IPERF that we found such a wonderful match."
Immersed Games, Inc., develops augmented reality video games that engage youth in learning. CEO Lindsey Tropf has mentored Fellow Holly Pope and explains that she "very easily was able to start to make connections with schools and teachers by interviewing them about potential aids that can help them with their teaching plans. She is working really hard to get the data sets that we need to market our products to a wider audience." While at Immersed, Pope will also learn skills useful in developing her own startup company, such as what's necessary for launch and how to apply for next-level funding. She will also learn about resources available to women and underrepresented groups.
In placing a postdoc at a host company, ASEE staff strive to find the right fit for the individual's background, skills, and career interest. The Society is committed to providing African American, Hispanic, Native American, and Hawaiian/Pacific Island entrepreneurs opportunities in innovative research activities at small businesses and dedicated to encouraging them to create their own startup companies.
Through IPERF, highly educated but still theoretically oriented Fellows can learn on the job about the daily and practical details of entrepreneurship, with the opportunity to either stay and join the current company or launch their own after the high-tech internship. The education they receive is invaluable both to them and to the overall goal of expanding the diversity of startup leadership in the U.S.
Teddy Ivanitzki is head of the Fellowship and Research Opportunities (FRO) department at ASEE. Rashida Johnson is director of the IPERF Fellowship program within FRO.
Learn more at https://iperf.asee.org.
Obituary
In Memoriam
ASEE mourns the passing of George Dieter, former Society president and dean of the A. James Clark School of Engineering at the University of Maryland.
As a university statement explained, "[Dieter] was a visionary who put the Clark School on its trajectory towards excellence: He believed in the school and saw its promise. He believed in our students, faculty, and staff, and saw the energy they could bring to engineering. He put those beliefs to work."
Dieter was named an ASEE Fellow in 1990. He served as ASEE president from 1993 to 1994, during the Society's Centennial celebration, and received a Centennial Medallion in recognition of his "significant and lasting impact on engineering education." In 1996, the Society named him the Benjamin Garver Lamme Award winner. The honor is given to a "distinguished engineering educator for contributions to the art of teaching, contributions to research and technical literature, and achievements that contribute to the advancement of the profession of engineering college administration."
The author of two books, Dieter was elected to the National Academy of Engineering for "contributions to engineering education in the areas of materials design and processing."
ASEE Past President Lyle Feisel noted, "During his long career, George Dieter made many significant contributions to his own university and to the broad field of engineering education. He was president of ASEE at a time of some tension and his strong leadership helped to keep the Society operating effectively. George will long be remembered for his contributions to engineering education and his dedicated service to ASEE."
ASEE President Receives International Education Award
Society President Sheryl Sorby has been named the 2020 recipient of the Duncan Fraser Global Award for Excellence in Engineering Education. The award, from the International Federation of Engineering Education Societies (IFEES), recognizes "innovative and meritorious" contributions with significant impact in advancing engineering education.
Sorby was honored in November at the World Engineering Education Forum/Global Engineering Dean's Council Virtual Conference. Award committee member Deborah Blaine, associate professor of mechanical and mechatronics engineering at South Africa's Stellenbosch University, emphasized Sorby's groundbreaking work on spatial visualization skills.
Sorby's research over the course of her career has focused on these skills—critical for success in engineering—following her own struggles. Women are more likely to face challenges with 3-D spatial skills. Training in this area, Sorby found, significantly boosted female engineering students' grades and retention.
As Blaine explained, prior to Sorby's work it was easy to dismiss students who need help with spatial visualization as not good fits for engineering. But she "managed to debunk this myth and teach the engineering world that spatial visualization skills are not innate and can be taught."
Sorby has recently focused her research on helping to diversify engineering. She is "humbled" to have been selected as this year's Duncan Fraser Award winner, she says; its namesake was an engineering education pioneer in South Africa who worked to "ensure equal access to students who had been enrolled in subpar apartheid-based schools." As Sorby puts it, "Fraser instituted programs designed to improve the success of Black students at a tumultuous time in his country. As we work to eliminate systemic racism in [the United States], especially that which is prevalent in our institutions of higher learning and in our engineering programs, it is a great honor to be recognized with this award named after such a noble person."
In her remarks on receiving the award, Sorby discussed "design" flaws in the engineering education curriculum, such as inflexibility and lack of appeal to a broad segment of society. A key priority for her ASEE presidency is to re-envision the engineering curriculum by identifying such problems and proposing solutions. Sorby has challenged a Society task force to examine potential curricular changes to appeal to a broader array of learners and better prepare students for the jobs of tomorrow. She also asked that they examine systemic racism in institutions and programs and ways to enable multiple pathways to an engineering career. The task force is charged with making recommendations; Sorby anticipates that a draft framework will be rolled out in 2021.
As the 2020 Duncan Fraser award recipient, Sorby received $1,000 to support her work and a commemorative medal.
Read more about Sorby's research and perspectives in the September 2020 issue of Prism.
Society Advances Efforts to Grow Female Leadership
In 2018, ASEE launched a program to enhance the recruitment, retention, and advancement of female faculty. The Engineering Deans Gender Equity (EDGE) initiative aims to increase the number of women in leadership positions in engineering and engineering technology.
EDGE is designed to assist deans in identifying and reducing barriers. But it also targets institution leaders, department chairs and heads, and other faculty.
The initiative's National Advisory Board recently sent an open letter to the nation's college presidents and provosts urging their active support and encouragement in moving more women into engineering and engineering technology leadership.
EDGE offers materials and activities to help, including:
A toolkit with an assessment tool, guidebook on change management, readiness questionnaire, resource collection, and checklist
A webinar series
Grants to support participation of outstanding female faculty in leadership development opportunities
Indicators to assess gender equity
Resources to provide customized support to deans and administrators
EDGE is supported by a grant from the National Science Foundation. Learn more at https://edge.asee.org.
National Advisory Board members include Ilene Busch-Vishniac, former president of the University of Saskatchewan and former provost of McMaster University; Cheryl B. Schrader, former president of Wright State University and former chancellor of Missouri University of Science and Technology; Brian Blake, provost of George Washington University; Scott Bass, provost of American University; and Orlando Taylor, vice president of Fielding University.