Click above for complete view.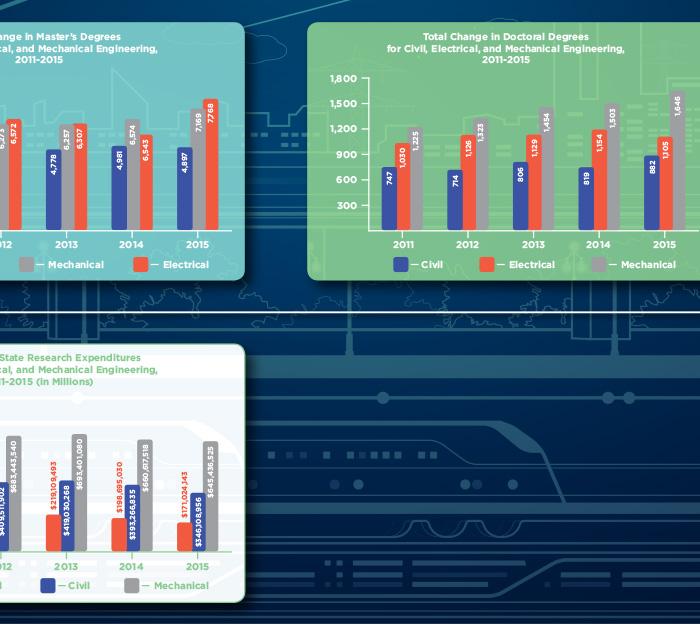 Infrastructure Experts in Training
If the nation's infrastructure is due for an upgrade, civil, mechanical, and electrical engineers will play a major role. The data presented here show degree trends in the three fields during the period 2011-15. At the bachelor's degree level, there were increases in mechanical and electrical engineering, and a slight decrease in civil engineering. Master's degrees rose slightly in electrical and mechanical engineering, and stayed relatively stable in civil engineering. Also included is a snapshot of state and federal research expenditures, which showed declines during the period for all three disciplines.
Compiled by Austin Ryland
Infographic by Francis Igot