Click above for complete view.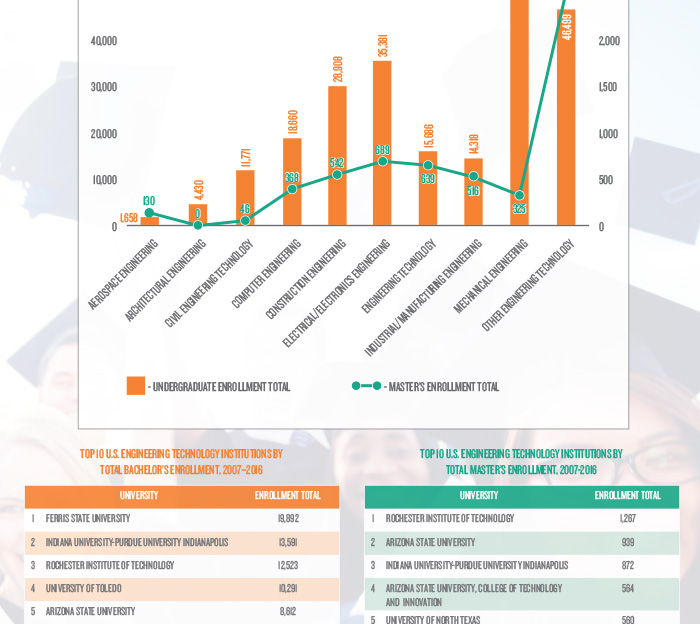 Engineering Technology Trends
Engineering technology bachelor's and master's degree programs have grown over the past 10 years, according to enrollment data from ASEE's annual Profiles of Engineering and Engineering Technology Colleges.
From 2007 to 2016, the engineering technology fields with the highest bachelor's enrollment were mechanical, electrical/electronics, and construction. At the master's level, the top three fields were electrical/electronics, engineering technology, and construction.
Compiled by Austin Ryland
Infographic by Francis Igot