Click above for complete view.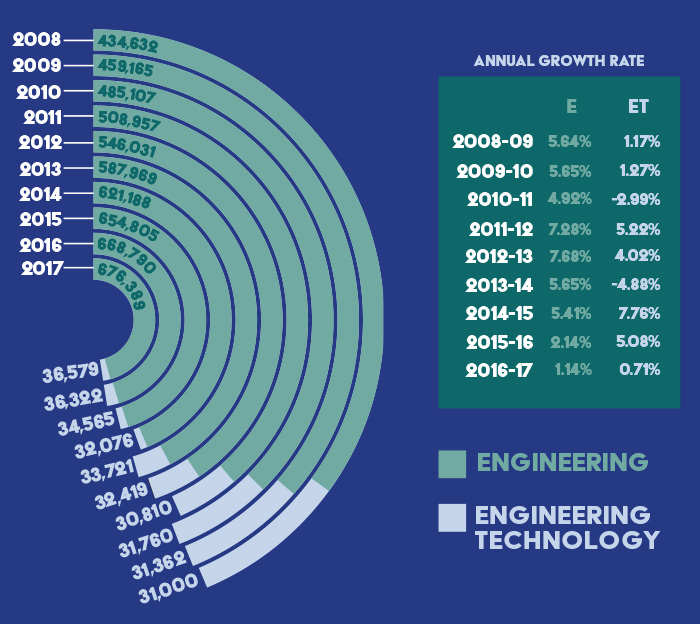 Faculty Expansion Outpaced by Enrollment
Although the annual rate of growth has slowed in the past few years, overall enrollment in engineering rose steadily between 2008 and 2017. By contrast, enrollment in engineering technology (ET) fluctuated over the same period. The average annual enrollment growth rate was about 5.06 percent for engineering schools and 1.93 percent for engineering technology schools. The ranks of tenured and tenure-track faculty grew much more slowly—1.32 percent for engineering per year, on average, and 0.44 percent for ET. As with enrollment, ET faculty growth has fluctuated between positive and negative. Among disciplines, mechanical engineering grew the most in enrollment and faculty size at engineering schools during this period. At ET schools, mechanical engineering technology gained the most in terms of students, but electrical engineering technology was slightly ahead in faculty growth.
Source: Surveys for ASEE's Profiles Of Engineering And Engineering Technology Colleges. On average, 300 engineering schools and 90 engineering technology schools—with some overlap between them—participated annually.
Compiled by Daodao Wang
Infographic by Toni Rigolosi