Click above for complete view.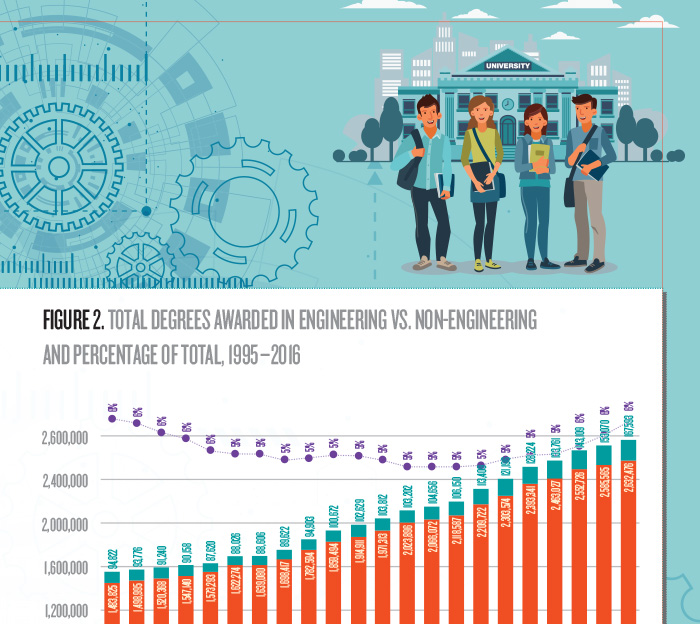 Degree Growth in Context
Over the past 20 years, the overall number of degrees awarded in engineering disciplines has risen dramatically. The total number of bachelor's, master's, and doctoral degrees in engineering has increased from 94,822 in 1995 to 167,593 in 2016, as shown in Figure 1.
However, a comparison with all higher education degrees awarded during the same period shows that engineering's growth merely mirrors the overall upward trend. As shown in Figure 2, engineering degrees as a percentage of all degrees awarded in higher education have remained level at between 5 percent and 6 percent.
(Data source: National Center for Education Statistics – Integrated Postsecondary Education Data System)
Compiled by Daodao Wang
Infographic by Francis Igot