Click above for complete view.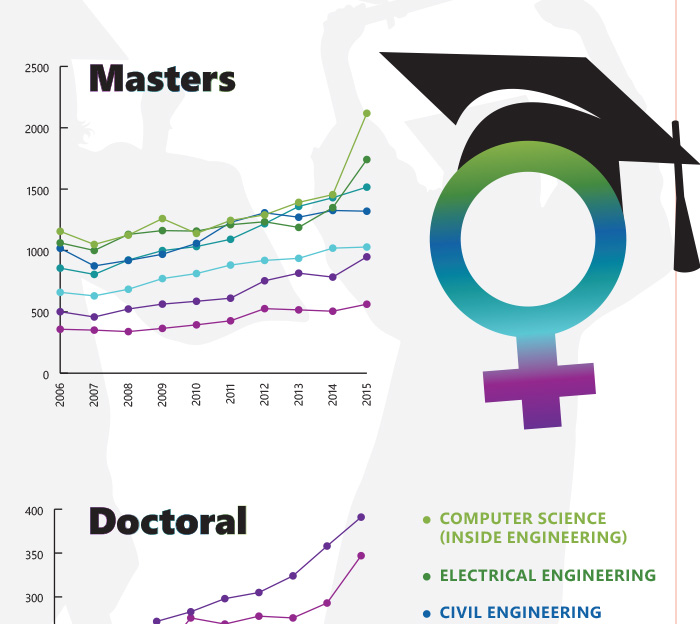 Women's Advanced Pursuits
Of the 127,697 graduate degrees awarded to women between 2006 and 2015, nearly one-third were in just three fields: computer science (inside engineering); electrical engineering; and civil engineering. By contrast, women earned just 2,633 graduate degrees in engineering science and engineering physics, and nuclear, petroleum, architectural, and mining engineering. Both electrical engineering and computer science (inside engineering) have seen sharp increases in the past few years, while "other engineering disciplines" climbed into third place ahead of civil engineering. At the master's level, the top three disciplines for women over the decade as a whole were computer science (inside engineering) and electrical and civil engineering. Doctorates were led by biomedical engineering, closely followed by chemical engineering.
Compiled by Austin Ryland
Infographic by Nicola Nittoli