Click above for complete view.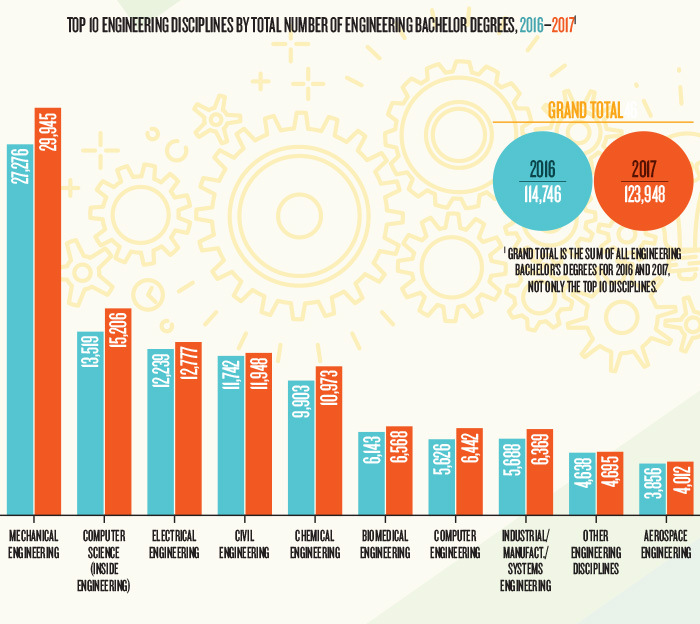 Growth in Computer Science and Engineering
Computer engineering showed the highest percentage increase in bachelor's degrees between 2016 and 2017, followed by computer science taught inside engineering schools. While both these fields are growing in popularity, they remain far behind mechanical engineering in the total number of graduates, as shown in the accompanying graphic. Also gaining strength in the number of bachelor's degrees awarded are industrial/manufacturing/systems engineering and chemical engineering. ASEE's latest projections indicate that the top three disciplines—mechanical engineering, computer science (inside engineering), and electrical engineering—may decrease slightly in the near future.
Source: 2017 survey for ASEE's Profiles of Engineering and Engineering Technology Colleges
Compiled by Daodao Wang
Infographic by Francis Igot