Click above for complete view.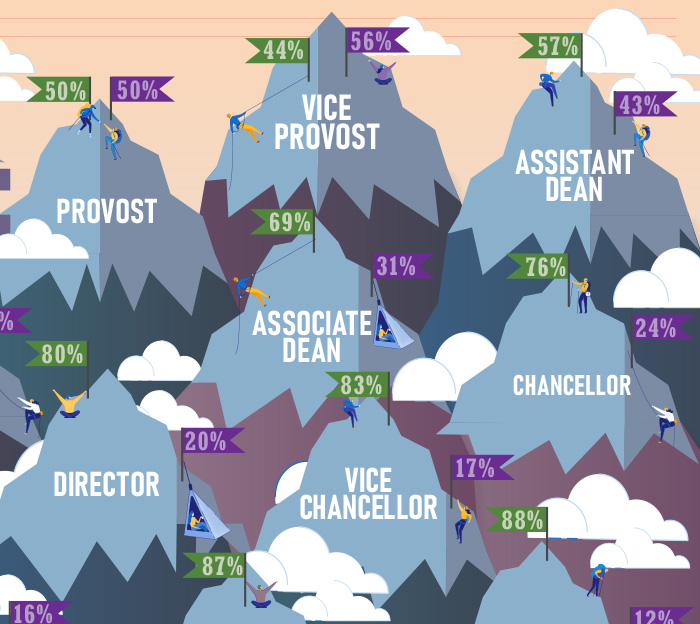 Peak Experience
Compiled by Carolyn Wilson
Over the years, the representation of women in engineering has been measured in incremental steps rather than great leaps forward, whether in degrees achieved or their proportion in the workplace. In academia, women are more likely to reach some top positions within a college or university than within an engineering department. ASEE's annual survey asked about the percentage of women in leadership roles within institutions, engineering schools, and engineering research centers. While women made up only 13 percent of engineering department heads and chairs in 2019, they had reached parity at the provost level and surpassed men at the vice provost level (56 percent). In addition, a third of university vice presidents at responding institutions were women.
Source: ASEE's Profiles of Engineering and Engineering Technology Colleges, 2019
Design by Toni Rigolosi