Click above for complete view.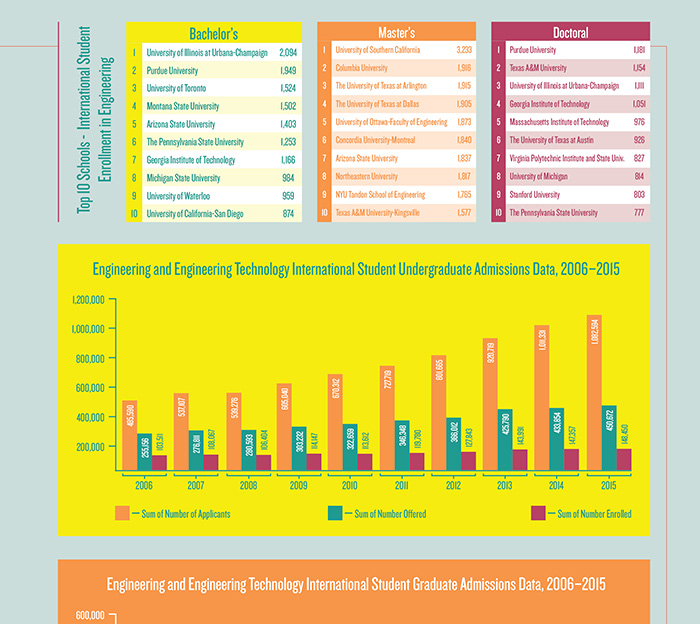 A Decade of Demand from Abroad
The number of international students studying engineering in North America at the undergraduate and master's levels rose sharply from 2006 to 2015. While the number of doctoral students also rose (but not at quite the same rate), these numbers illustrate a continued trend of growth and demand for U.S. engineering and engineering technology degrees by foreign students. Master's degrees are far and away the most popular for international students, with the number of degrees awarded more than three times as high as bachelor's degrees and nearly five times as high as doctorates. If the U.S. discourages international applicants, where will they take their talent? And how will U.S. institutions bolster their numbers?
Compiled by Austin Ryland
Infographic by Francis Igot