Breakthroughs and trends in the world of technology.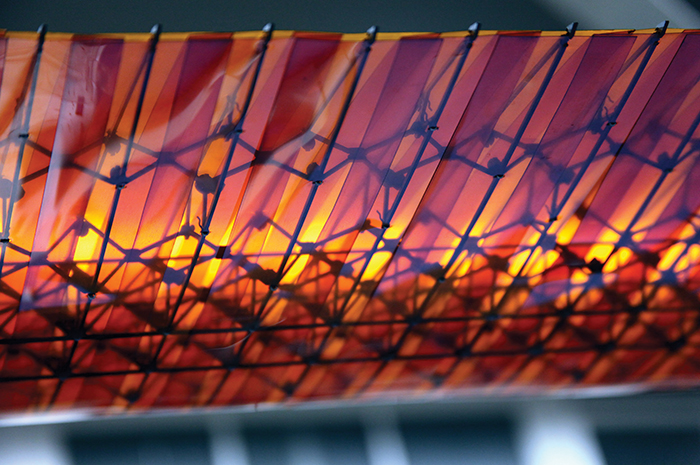 Aeronautics
Shape-Shifting Wings
Modern airplanes use hinged flaps and ailerons to control their motion. One of the holy grails of airplane design is to come up with wings that can deform to guide an aircraft. But efforts to achieve a flexible wing have failed because they required mechanical structures that added weight, canceling out any efficiency gains. But now MIT and NASA engineers have come up with architecture that morphs a wing into different shapes, improving both aerodynamics and fuel efficiency. The wing is covered in a skin composed of tiny, lightweight subunits—a bit like Lego blocks—that overlap each other. The result is that the whole wing is a mechanism, and it can be bent and twisted to different shapes by moving the small pieces via two small motors at each wingtip. The morphing wing can be continuously deformed so that it enables the plane to do pure lifts and rolls. Moreover, while the prototype was built by hand, the engineers say it could be assembled by teams of small, specialized robots, making manufacturing simpler, faster and cheaper. The prototype was successfully tested in a wind tunnel. Next, the researchers want to build and test a flyable, unpiloted test aircraft. Indeed, the team envisions small, super-efficient long-range drones that could be used in developing countries— perhaps to deliver medicines to far-flung areas. – Thomas K. Grose
©Kenneth Cheung/NASA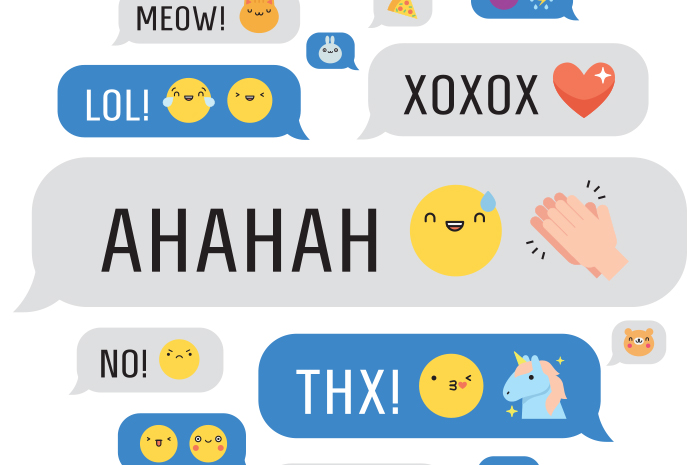 Public Opinion
Tweet Success
Donald Trump's surprise victory over Hillary Clinton in last month's presidential election was unexpected because polls and poll aggregators strongly predicted a win for Clinton. But a software program invented at Britain's Loughborough University that analyzed Twitter feeds got the outcome right—well, kinda-sorta. The EMOTIVE software algorithm was capable of digesting up to 4,000 tweets per second. And it monitored activity at hashtags linked to Trump and Clinton over the last two weeks of the campaign. The designers of EMOTIVE say it analyzes the emotional content of the short messages to reach a prediction. The software assigns one of eight basic emotions—including anger, disgust, fear, happiness, and surprise—to each tweet. The more consistent the emotional trends for a candidate over time, the more likely he or she will win. And EMOTIVE has succeeded before. In the May 2015 British general election, the polls were nearly 100 percent certain that it would end in a hung Parliament, with no party gaining a majority of seats. But EMOTIVE correctly prognosticated a Conservative Party victory. The day before the U.S. election, the program was giving Trump a narrow lead because emotions toward him had remained fairly consistent. But on Election Day, it saw emotions for both candidates levelling out. So its final prediction was that, while Trump had a "marginal advantage," the race was too close to call. Clinton actually won the popular vote by some 2 million votes, but lost in the Electoral College count. Still, EMOTIVE did comparatively well. – T.G.
©Thinkstock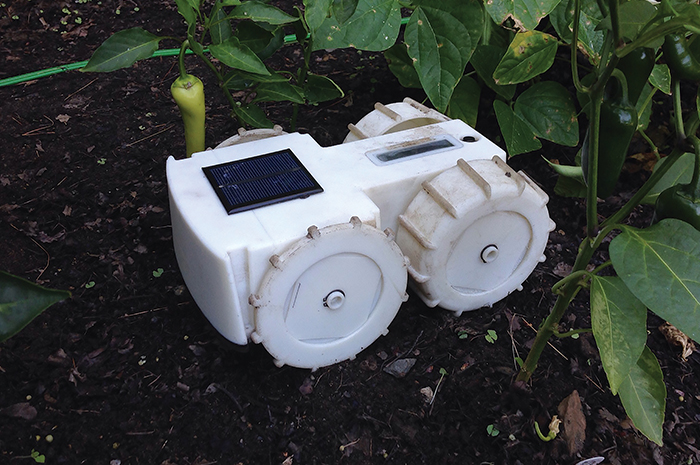 Inventions
Garden-Variety Robot
The initial idea for the Roomba, the robotic vacuum cleaner, came to Joe Jones in 1989 when he was at MIT's AI Lab. He eventually worked with engineers at iRobot—a MIT spinoff—to create the first commercial model. iRobot has since sold more than 10 million household robots, mainly Roomba and the Scooba floor scrubber. Now with his own start-up, Franklin Robotics, Jones has turned his attention outdoors—specifically to backyard gardens. His latest invention is Tertill, a solar-powered weeder that combs through your flower or vegetable gardens looking for weeds. Once its sensors detect one, it chops it down with a trimmer. Tertill is waterproof and designed to stay outside, continuously patrolling your garden. The robotic weeder is still in development, but Jones hopes to market it to consumers who want to get rid of weeds while keeping their gardens chemical-free. By launch time, Technology Review reports, Jones also hopes the Tertill will be able to send data wirelessly to owners' smartphones, giving them updates on plant and soil health. By then, it may also be able to detect plant-eating rabbits and squirrels, and repel them with noise and movements. Kind of like a robotic scarecrow. – T.G.
©Franklin Robotics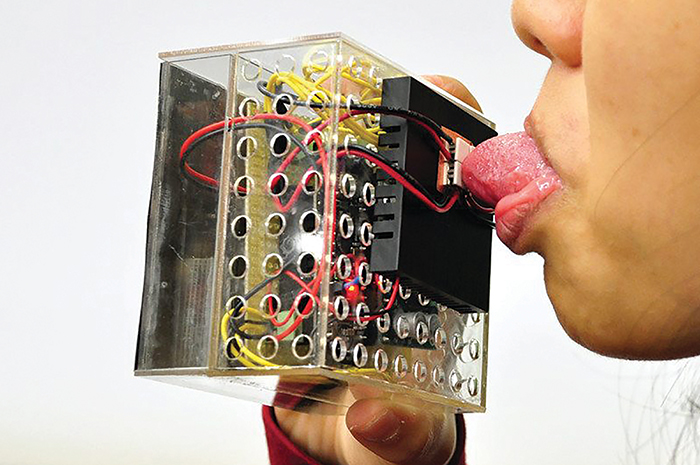 Neuroscience
Taste Trickery
Virtual reality plays with your senses of vision and hearing to make you feel immersed in a real environment even though it's actually computer-generated. Now researchers are working to fool our senses of taste and touch to bring us virtual food. Nimesha Ranasinghe at the National University of Singapore has developed an electrode-enhanced spoon that accentuates salty, sour, or bitter flavors when it's used to eat real foods, according to New Scientist. It doesn't work all that well with sugary foods, however. So Ranasinghe is working on a device that uses rapid changes in temperature when the tongue touches it to trick a user into thinking she's tasting something sweet. The device, the magazine says, "hijacks" the thermally sensitive neurons that pick up sweet tastes and sends that information to our brains. In one recent trial, it worked for around half the participants. But a food's texture can be just as important to our enjoyment as taste. So researchers at the University of Tokyo are working on a device that uses electrodes to stimulate the masseter muscle in the jaw that is used for chewing. Haptic feedback from the stimulated muscle can make someone feel as if he's chewing food when his mouth is actually empty. Different frequencies produce different results, the magazine says. A high frequency, for example, gives the virtual food a harder texture. Why bother with fake food? The technologies could be used to help people with dietary limitations or other health problems control their food intake but still enjoy eating. Ranasinghe, for instance, is planning a hospital study to see if his electrode-studded spoons can help patients control sodium intake. But the gaming possibilities are wide open, too. Imagine going to a VR café and ordering an entire virtual cake and eating it, too—with nary a fear of further expanding your actual waistline. – T.G.
©Nimesha Ranasinghe, National University of Singapore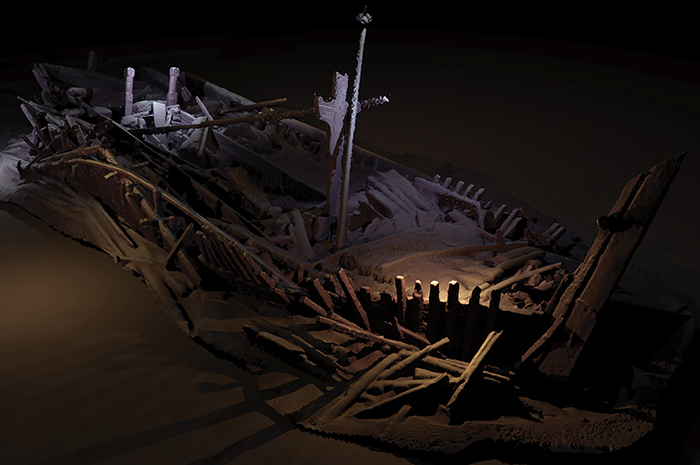 Photographic Technology
Beneath the Black Sea
After the last Ice Age, water levels rose rapidly in what is now the Black Sea. Just how rapidly the sea rose and how it affected humans living on its coasts remain in dispute. So an ongoing, three-year study led by the University of Southampton's Center for Maritime Archaeology, using high-tech equipment, is carrying out geophysical surveys off the coast of Bulgaria to create a palaeoenvironmental reconstruction of the sea to solve its mysteries. But its cameras have already made an amazing discovery that has nothing to do with geology, the New York Times reports: a massive burial ground of 44 remarkably well-preserved shipwrecks from the 9th to the 19th centuries. And researchers expect to find many more. Many European rivers flow into the Black Sea, pouring so much fresh water into it that it forms a layer atop the deeper, denser salt water below. That layer acts like a filter that keeps oxygen from reaching the sea's deeper levels. And that lack of oxygen, combined with frigid temperatures, has kept the ships in such good shape that even coils of rope remain intact. Digital models of the shipwrecks were made using a technology called photogrammetry. Robots take still and video pictures of the ships, and then the distance between objects is measured using advanced sonars. The data are then fed into powerful computers that produce 3D-like visuals of the shipwrecks. Experts say that finding so many diverse and preserved shipwrecks in one area is unique in the annals of underwater archaeology. – T.G.
©EEF, Black Sea MAP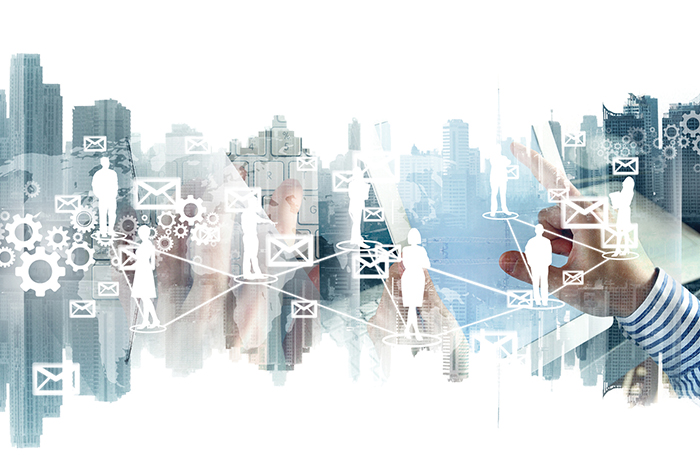 Education
Challenge Accepted
James Dyson, the British entrepreneurial engineer best known for introducing bagless vacuum cleaners, has long complained that the United Kingdom is not producing enough engineers and soon faces a severe shortage. So when Jo Johnson, the U.K. government's universities minister, challenged him to create his own college to help mitigate the problem, Dyson gave it a go. The £15 million ($18.6 million) Dyson Institute of Technology begins operations next fall at his sprawling corporate campus in rural Wiltshire, initially with a cohort of 25 students. It's working in conjunction with the well-regarded University of Warwick, and its students will earn a bachelor's degree in engineering over four years. Lecturers will include both Warwick academics and Dyson engineers. But here's the best part: it's tuition-free. Dyson is picking up the cost of his students' education. Moreover, since they'll be working on "live projects" at the company, while they're learning engineering theory, they'll also be paid a "competitive" salary. Top graduates will also be offered a chance to vacuum up a full-time job at Dyson. – T.G.
©Thinkstock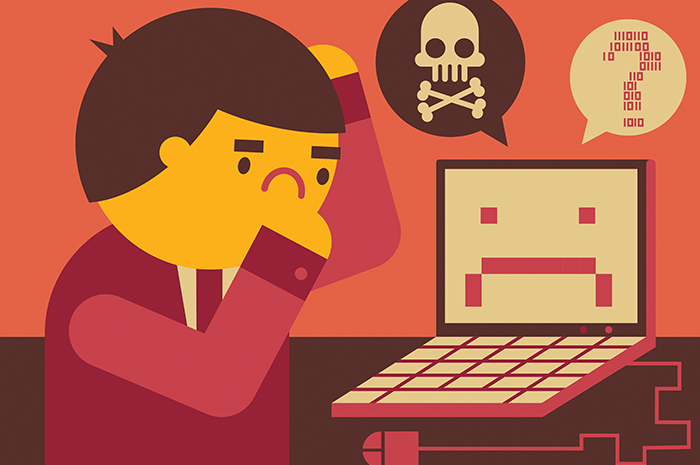 Computer Science
Suicide Prevention
Predicting suicidal behavior in patients is hard. A recent Canadian study found that young doctors were particularly bad at diagnosing patients as suicidal, and that older doctors were only marginally better. However, an algorithm that assesses the verbal and written language of patients may help doctors more easily spot patients at risk of taking their own lives. According to a new study from the Cincinnati Children's Hospital Medical Center, the computer program was accurate 93 percent of the time in determining which patients were either suicidal, mentally ill but not suicidal, or neither. Between 2013 and 2015, researchers had 379 patients at three hospitals first fill out a standard behavioral survey. They then interviewed the patients, asking five open-ended questions, such as: Do you have hope? Are you angry? Data from the surveys and interviews were then subjected to a machine-learning algorithm that analyzed the responses of each patient. Of course, if people suffering from depression can be diagnosed earlier, they may get treatment well before becoming suicidal. Another algorithm used to help identify depressed patients focuses on Instagram filters. Instagram users have a wide range of color and tone filters they can use to personalize their photographs. Researchers at Harvard and the University of Vermont found that heavy use of certain filters was a strong signal of depression. The "inkwell" filter, which changes color pictures to black and white was by far, the favorite of depressives. The researchers' algorithm scanned pictures posted by 100 users, and 70 percent of the time it accurately diagnosed those suffering from depression. – T.G.
©Thinkstock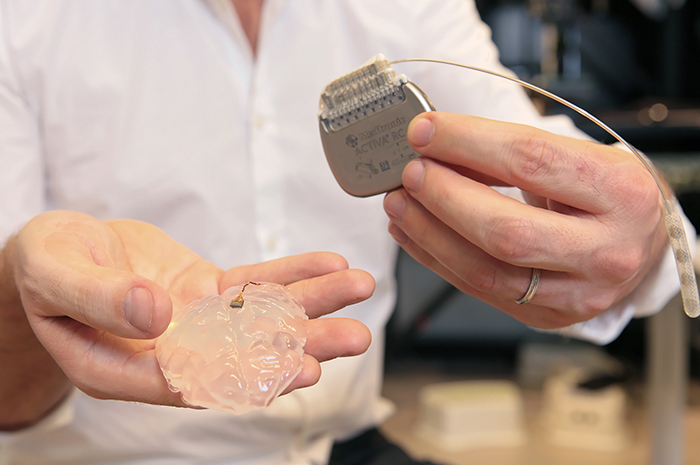 Neurotransmitters
Mobility Regained
Four years ago, researchers at the Swiss Federal Institute of Technology, led by neuroscientist Gregoire Courtine, used a cocktail of chemicals combined with electrical impulses to stimulate the spines of paraplegic rats. But while the mice could then walk and run again, their movements were controlled by the researchers. Now Courtine's team, working with investigators from several other schools, has used a brain implant that enables two paralyzed rhesus monkeys to regain the use of their hind legs and walk again on their own. A small array of electrodes was implanted in the primates' brains in the area that controls leg movement. The implants' signals were sent to a transmitter attached to their skulls via a computer program to decode them. The transmitter then sent them to another electrode array connected to the surface of their spines just below where they were injured. Within a few seconds, their legs began twitching. Within six days, the monkeys were able to walk again on a treadmill on their own—and had regained full mobility within three months. The team is confident the procedure will work with people and hopes to start human trials within a few years. – T.G.
©Alain Herzog/EPFL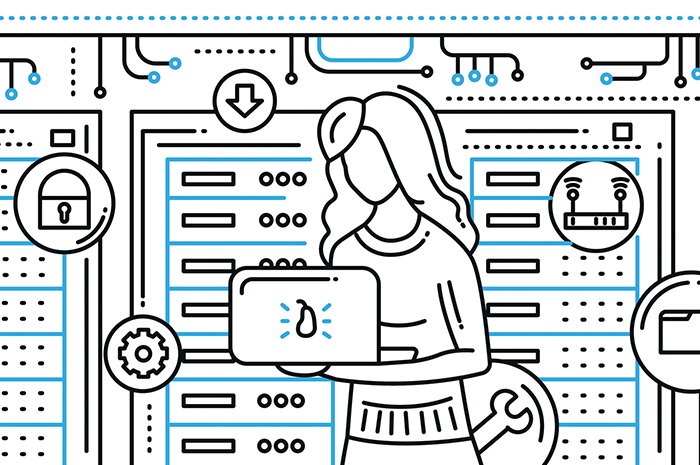 Engineering Pipeline
'Everyday Sexism'
Only around 20 percent of engineering degrees are awarded to women, a figure that has been flat for many years. But in the profession itself, the gender gap is worse: Only 11 percent are women. Forty percent of female engineers eventually quit the field, or never enter in the first place. According to a study by researchers at MIT, Rice and McGill Universities, and the University of California, Irvine, a big reason women leave is a cultural mismatch that's often based on "everyday sexism in teams and internships," as well as unchallenging projects and feelings of isolation. The longitudinal study followed 700 students from four different colleges through school and the first five years of their careers, and was based on interviews and diaries the subjects kept. Many women reported obvious gender bias while working in teams or during internships. Female interns were mainly given secretarial assignments, while male interns worked on actual engineering projects. One woman who had a 3.7 GPA told researchers that, during an internship, no one took her seriously. "They'll treat me like I know nothing . . . I just can't stand it when men look at me as being a dumb blonde." Another woman said of her internship at a large defense contractor: "The environment was creepy, with older weirdo man engineers hitting on me all the time." The paper concludes that reforming engineering education isn't enough to stymie the exodus of women from engineering. Engineering programs, it concludes, must "take steps to educate the leadership at worksites that recruit their students" and help them repair problems that discourage women from joining or remaining in the profession. – T.G.
©Thinkstock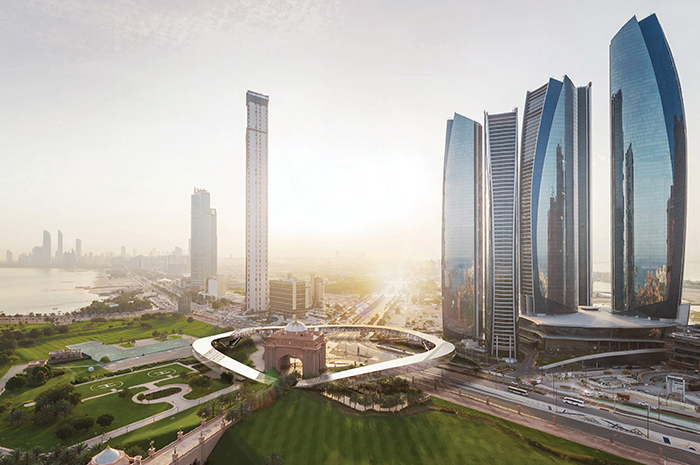 Inter-City Transport
Dubai Feels the Pull
Three years ago, physicist and entrepreneur Elon Musk—the guy behind Tesla Motors and SpaceX—proposed a hyperloop linking Los Angeles and San Francisco. In hyperloop systems, pods inside an elevated vacuum tube, freed from the resistance of air, whiz along a magnetic field at speeds up to 745 mph. Frisco to L.A.? Done in 35 minutes. The cost, he said, would be around $6 billion. Since then, at least two commercial companies, neither with links to Musk—Hyperloop One and Hyperloop Transportation Technologies—have emerged. Now Hyperloop One has become the first to ink a commercial deal. It's announced plans to build a Hyperloop link in Dubai, from the country's airport—the world's busiest—to Abu Dhabi, the capital of the United Arab Emirates. Riders would zip along the 102-mile route in a mere 12 minutes. Last May, Hyperloop One had a successful public test of its technology in Nevada, and announced it had raised $80 million in new funding. Other countries considering Hyperloop tracks include Russia, Finland, and Britain. The cost of the Dubai link wasn't released. And it's still unknown what kinds of safety regulations it will have to meet to be certified. But, as the Economist points out, a flat, straight track in a desert is a good locale for the first Hyperloop venture. Meanwhile, SpaceX is building a Hyperloop test track for an engineering competition at its Hawthorne, Calif., headquarters. Set for late January, the contest will pit teams vying to design the best full-size pod. Hyperloop technology is clearly gaining traction. – T.G.
©Hyperloop One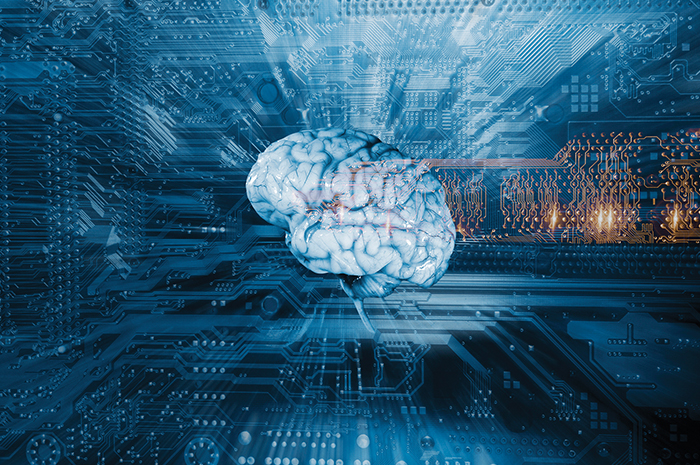 Neuroengineering
Electric Pick-Me-Up
Most of us drink coffee or tea when we start to flag at work, but some folks reach for prescription drugs—Ritalin, Adderall, or modafinil—to give their brains a jolt. Now a study by the U.S. Air Force finds that stimulating parts of the brain with small jolts of electricity may do a better, safer job of enhancing gray-matter performance than drugs. The study at Ohio's Wright-Patterson Air Force Base found that using electrodes to send weak electrical currents to five areas of the cortex can have a "profound effect" on a person's multitasking skills. It's of interest to the military because personnel in high-pressure jobs—drone operators, for instance—often hit slumps due to the intense, monotonous nature of their chores. The study says that transcranial direct current stimulation (tDCS) doesn't seem to have any side effects, although how safe it is in the long term is not yet known. Moreover, the Guardian newspaper reports, a University of Oxford study found that while tDCS appears to help some people work better, the effect may not be universal. In that study, tDCS helped students who were nervous about working math problems calm down and work faster. But when the brains of students who weren't math-phobic were stimulated, their performance slumped. Researchers were rather shocked by that result. – T.G.
©Thinkstock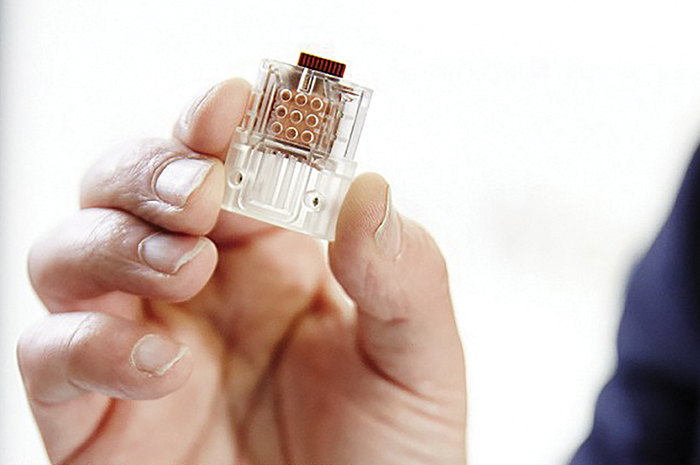 Biomedical Testing
HIV Monitor
HIV treatment has made great strides in the past two decades, and many patients can now look forward to a normal life expectancy. But crucial to this treatment is monitoring viral load in the bloodstream. These tests require expensive equipment and sending results to a lab, which can take days—a particular problem in remote and developing nations, some of which have the highest rates of HIV infection, and where labs and equipment can be scarce or nonexistent. Researchers at London's Imperial College, along with a company called DNA Electronics, have devised a fast, inexpensive, and highly accurate way to monitor HIV levels using a USB stick. A drop of blood is placed on a chip, and if any HIV is present, the chip sends an electrical signal to the stick, which produces the results in a program that can be read on a computer or handheld device. Tests so far show the device is accurate 95 percent of the time, and produces a result in around 21 minutes. The USB test device could not only allow patients to regularly monitor their own virus levels but also help doctors in remote regions more quickly diagnose infected patients. – T.G.
©Imperial College London/DNA Electronics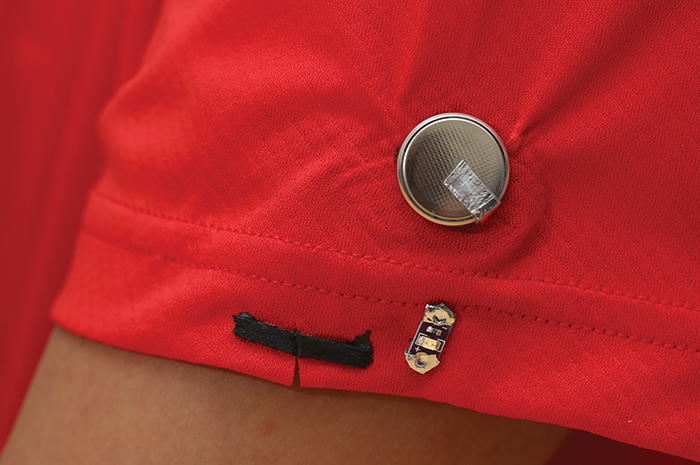 Circuitry
Magnetic Healing
One of the problems with wearable electronics is that the folding, wrinkling, and fraying of fabrics can, over time, break circuits. A solution may be at hand, however. Engineers at the University of California, San Diego led by Joseph Wang, head of the Center for Wearable Sensors, have invented a magnetic ink that can be used to print wearable circuits, electrochemical sensors, and self-healing batteries. In a promotional video released by the team, a circuit printed on the sleeve of a T-shirt and linked to a small battery and LED light is sliced in half. The LED goes out, but within a few seconds, it flickers back to life. Other researchers have made self-healing batteries and circuits before, but they all required an external trigger to start the process, and the healing took minutes or days to complete. Wang's version needs no catalyst to work and repairs itself in a fraction of a second. The ink contains microparticles of neodymium metal, which have a magnetic field that's greater than their size. That magnetic attraction is what gives the ink self-healing properties; however, they have poor electrochemical properties, so to make them work, the team added carbon black to the mix. Initially, the particles' fields, in their natural configuration, canceled each other out. To fix that problem, the researchers printed the ink within an external magnetic field, and the particles reoriented themselves. So when a device is cut in two, its two separate pieces act like two different magnets attracted to each other and reconnect. – T.G.
©UC San Diego Jacobs School of Engineering