Breakthroughs and trends in the world of technology.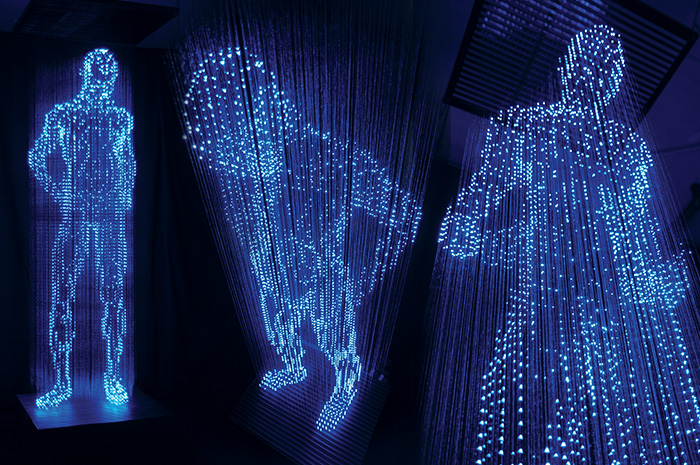 Solid-State Physics
Brilliant Bulbs
Light-emitting diodes illuminate everything from traffic signals to smartphones to shimmering sculptures like this one, called "No Shadow," by Japanese industrial design engineer turned artist Makoto Tojiki. But the researchers whose early 1990s breakthrough – a blue-light LED – made today's energy-saving white lamps possible have toiled mostly in the shadows. No longer. Last month, the Royal Swedish Academy of Sciences awarded the Nobel Prize in physics to Isamu Akasaki of Meijo University in Nagoya, Japan, Hiroshi Amano of Nagoya University, and Shuji Nakamura, a professor of materials and co-director of the Solid State Lighting and Energy Electronics Center at the University of California, Santa Barbara. They were honored "for increasing the quality of life for over 1.5 billion people around the world who lack access to electricity grids." LEDs, which use 75 percent less energy, shine brighter, and can last up to 100 times longer than incandescent bulbs, are semiconductors that glow when an electric current passes through them. The colors vary by material. Red and green LEDs were invented in the 1960s. But a blue LED – the missing link in creating white light – proved elusive for decades. Working separately, the new laureates figured out how to grow high-quality crystals of gallium nitride and produce a blue LED, "triggering a fundamental transformation of lighting technology," noted the Nobel press release. Their bright idea already is reducing the world's energy consumption, some 25 percent of which now goes to lighting, while illuminating remote villages with solar-powered LEDs. – Mary Lord
©Makoto  Tojiki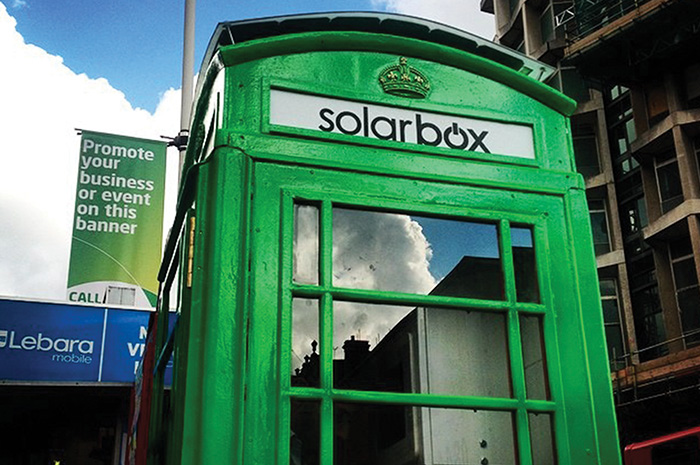 Solar Energy
Union (Phone) Jack
Few symbols say "Britain" more readily than regal red phone boxes. Although cellphones have killed demand, thousands of the iconic booths still dot the country. London alone counts some 8,000. Two recent London School of Economics geography graduates hope to put those old booths to new use – as free, solar-powered charging stations for mobile devices. The pair's first Solarbox was unveiled last month on London's busy Tottenham Court Road. Its rooftop solar panel provides enough juice to charge up to 100 phones a day – it takes 10 minutes to boost a battery by around 20 percent – and also power the interior LED lights and nonstop ads that run on a vandal-resistant video screen. Founders Harold Craston and Kirsty Kenney, both 22, say their pilot Solarbox is attracting around six customers an hour. They expect to refit five more boxes around London by next April. Tourists may be disappointed, however. Each Solarbox is repainted green. – Thomas K. Grose
©solarbox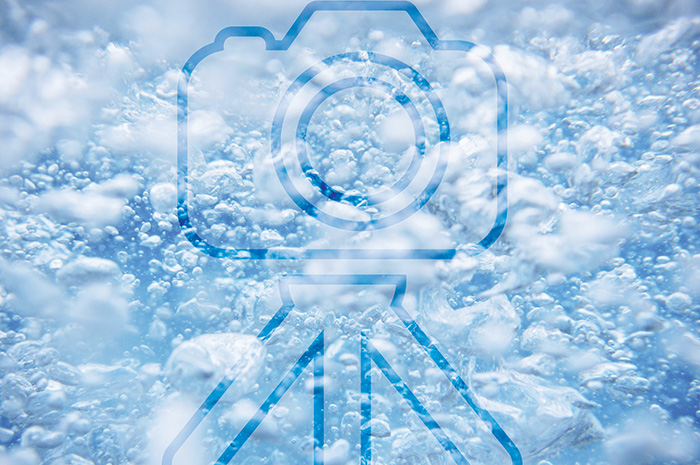 Hands-On Learning
Star-Quality
Who said entertainment and education can't mix? Five senior mechanical engineering students at Villanova University recently learned that Jamie Hyneman, cohost and executive producer of the Discovery Channel's popular MythBusters show, will be their capstone design mentor. The project, which they worked on last year with Professor Amy Fleischer, began as a theoretical study of a system that would use solar energy to heat water for residential use. This year, the students must design, build, and test a prototype. Hyneman, intrigued by the system's potential to heat water cheaply and cleanly, began collaborating with Fleischer some time ago and thought her students could best use his help during the prototype phase. The Mythbusters star, who owns a San Francisco-based special-effects company where much of the show is filmed, has a long history of working with Villanova researchers. He helped the school's engineers design the Wavecam, an aerial robotic camera used at the school's sporting events, and his firm has collaborated on investigations of sea disasters and developing blast-resistant armor. Hyneman also was Villanova's 2010 commencement speaker, when he received an honorary degree. And that's no myth. – TG
©Thinkstock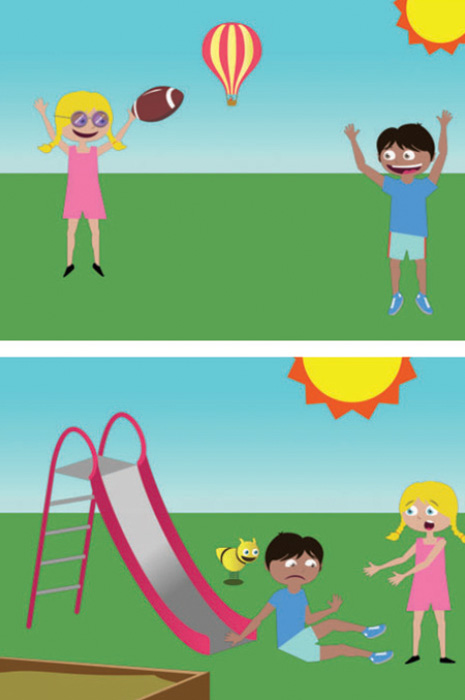 Artificial Intelligence
Do I Know You?
Computer vision and facial-recognition software grab headlines, but these systems frequently fail. That's because computers are way behind humans in their ability to make sense of visual information, says Devi Parikh, an assistant professor of electrical and computer engineering and director of the Computer Vision Lab at Virginia Tech. Funded by a one-year Google Faculty Research Award, she is using crowdsourced cartoons and abstract images – basically clip art that mimics photographs – to teach computers to better process visual cues. Parikh, who received Google funding for a machine-learning project in 2012, also has a $150,000 U.S. Army Research Office Young Investigators' Award that funds her research on ways to reduce failures in visual-recognition programs. That project's goal is to design systems that realize they're failing – be it because of poor lighting or odd angles – and notify users to take corrective action, such as adjusting a camera's aperture or angle. Says Parikh: "If we can figure out a way for people to effectively teach machines, machines will be much more intelligent than they are today." – TG
©Devi Parikh/Amazon Mechanical Turk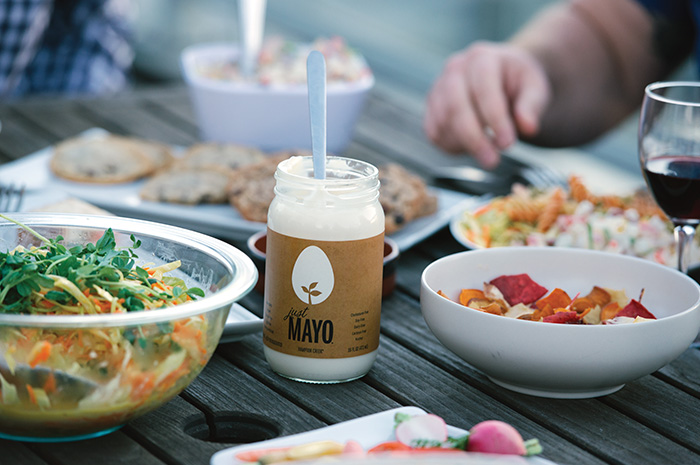 Data Mining
Food for Thought
The collecting and crunching of big data have transformed everything from drug discovery to online dating services. Now it's showing up on our plates. Hampton Creek, a San Francisco food technology company and darling of venture capitalists as well as Bill Gates, has two products on the market – Just Mayo and Just Cookie Dough – that replace eggs with an egglike ingredient derived from a mix of plant proteins. The fake egg is cheaper, greener, and more healthful than the ones hens lay, the company claims. Hampton Creek also is building an online database that could one day contain every known plant protein on Earth, according to Wired magazine. The company insists it won't be making genetically engineered foods, but rather seeks to use big data to model how proteins combine and react with one another in an effort to reconstruct and improve certain foods, and derive new products at a faster pace. Meanwhile, big data is also helping diners avoid contaminated foods. IBM, for example, has a new application that tracks data to help public health officials trace food-poisoning outbreaks to specific sources, The Washington Post reports. Several cities, including New York and Chicago, are using big-data techniques to augment the work of the relatively small squads of food inspectors who monitor restaurants. Part of Chicago's effort, the Post says, is a machine-learning algorithm that mines Twitter for words linked to food poisoning: "Vomit," for instance. – TG
©Hampton Creek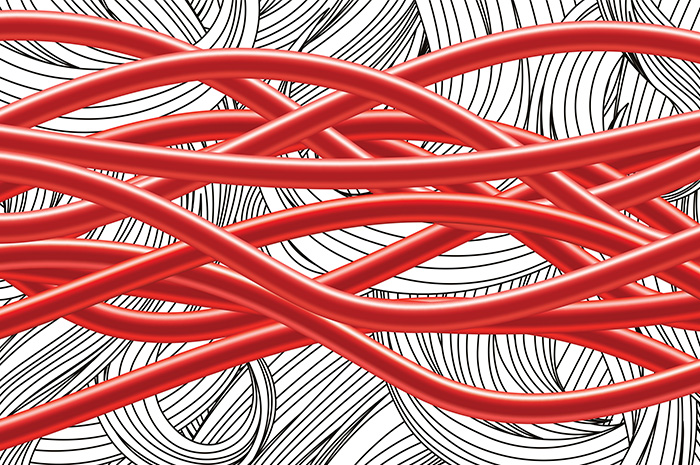 Telecommunications
Kinky Cable
Emails and other data travel internationally via optical wires inside undersea cables. But if a cable coils or tangles too much, it can damage the wires inside and cause interference. Pedro Reis, an associate professor of mechanical, civil, and environmental engineering at MIT, wondered if computer modeling and simulation could help researchers better understand how physical objects move and figure out ways to minimize coiling. So he enlisted Eitan Grinspun, a computer scientist at Columbia University, who invented a simulation technology called Discrete Elastic Rods that's been used to make realistic hair for animated figures in CGI-driven films like The Hobbit and Planet of the Apes. Their collaboration revealed that things like the diameter of the spool and the speed at which a cable is dropped can affect the way it ends up lying on the ocean floor. Also problematic is an overly taut cable – which makes it more vulnerable to earthquakes and other environmental factors. One factor that made no difference, the researcher learned, was the height from which a cable is dropped. – TG
©Thinkstock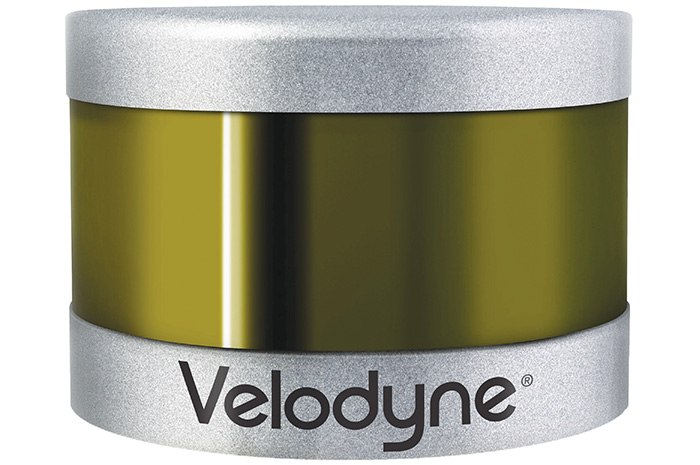 Autonomous Vehicles
Seeing-eye Car
A large and spinning LiDAR (light direction and ranging device) system sits like a crown on the roofs of Google's self-drive cars. Like eyes, its 64 lasers check out the environment around each car capturing 1.3 million data points a second. The technology is a cool but clunky 10 inches tall and weighs 29 pounds. At $85,000, it's also way too costly to be a fixture on mass-produced cars. The LiDAR system is made by Velodyne Acoustics of Silicon Valley, renowned for producing bass-heavy sound systems. But now, Velodyne has unveiled a smaller, cheaper version of the system, called Puck. Roughly the size of a four-inch hockey puck, though about twice as thick, the 1.3-pound device can fit more easily into cars and costs just $8,000 – making it commercially viable. The company trimmed costs by paring the 64 lasers to 16, which it says is still enough to give cars an adequate field of vision. Velodyne also predicts that a more automated manufacturing system, coupled with economies of scale, could drop Puck's cost to $1,000 per unit. That could score big with drivers. – TG
©Velodyne Acoustics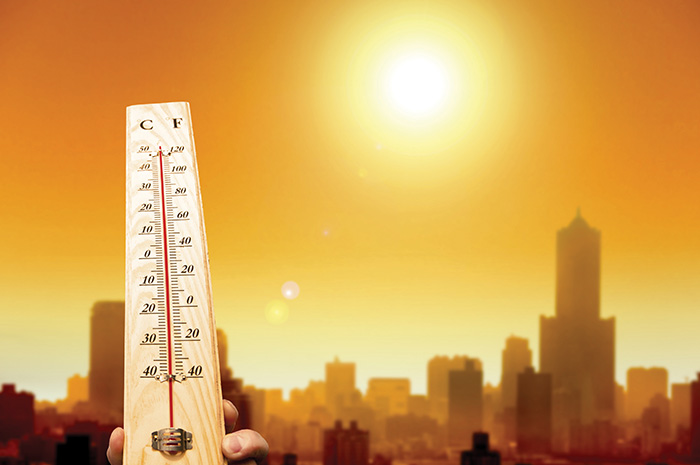 Climate Change
When in Drought
The summer of 2012-13 was Australia's hottest on record, marked by several prolonged heat waves that cost the government $300 million. Korea, New Zealand, China, and Japan also suffered scorching periods that summer. Linking specific weather events to the long-term process of climate change is difficult, and scientists have long been cautious about doing so. But this year, five new studies have independently concluded that the hot spells were caused by man-made global warming, with one investigator calculating it made the heat waves 10 times worse than they would otherwise have been. The studies were among 20 published in a Bulletin of the American Meteorological Society special issue on extreme weather and its link to climate change. Scientists say that it's still hard to determine whether climate change affects weather involving precipitation or lack thereof. Of the Bulletin's three studies that looked at the California drought, only one, led by a team at Stanford University, was confident that anthropogenic global warming caused it. The team's computer model showed that global warming created an area of high atmospheric pressure over the Pacific Ocean that pushed storms away from California. The team says it has "high statistical confidence" that greenhouse gas emissions will continue to create similar high-pressure zones. – TG
©Thinkstock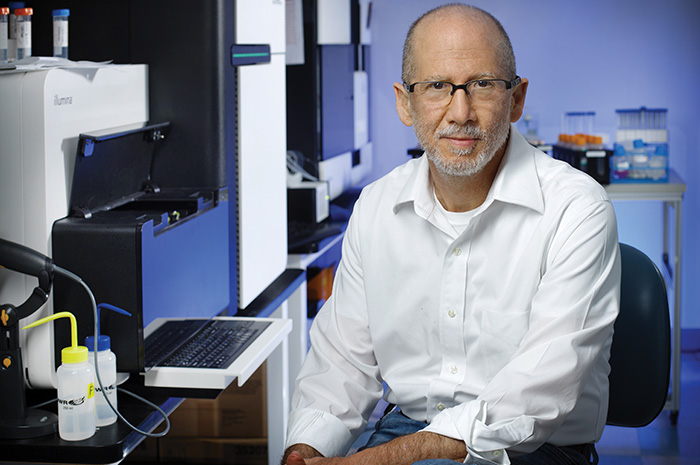 Cancer Screening
Tumor Tracers
Worldwide, $91 billion a year is spent on cancer drugs – much of it on chemotherapy delivered too late to do much good. Many researchers now think better screening could improve the odds, allowing early detection and removal of tumors with near 100 percent efficacy. One promising new technique is the liquid biopsy, which scans a blood sample for fragments of tumor DNA. Considered a fringe technology as recently as three years ago, liquid biopsies are now being marketed for cancer diagnoses, the New York Times reported earlier this year. Now, doctors at Johns Hopkins University, where in the 1980s pioneering oncologist Bert Vogelstein helped prove DNA mutations caused cancer, think they're on the cusp of creating a low-cost, general screening tool that could be administered during annual checkups. Their process sequences a person's entire genome and looks for damaged DNA. In a multi-institution study of 846 cancer patients led by Johns Hopkins and reported last February, the technology was able to detect those with early-stage cancer 47 percent of the time. It's not yet clear if such screening will prove more reliable than other detection methods for people who have not been diagnosed. – TG
©Johns Hopkins Kimmel Center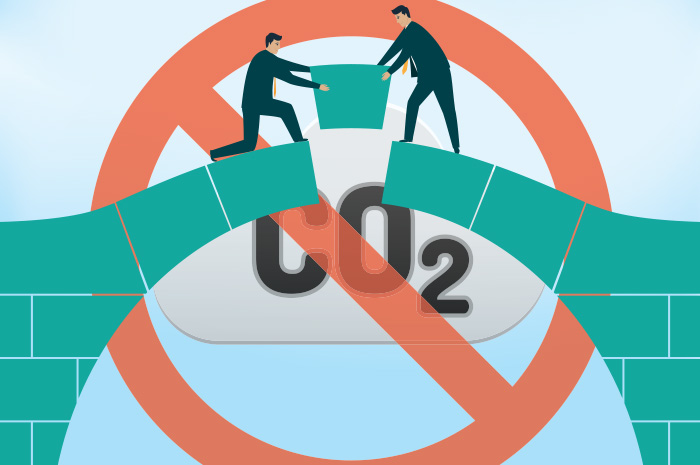 Materials Engineering
Green Concrete
Despite its name, the 3,580-foot Peace Bridge that spans the Niagara River between Buffalo, N.Y., and Fort Erie in Canada has become a focal point for lawsuits by angry residents unhappy about high levels of air pollution caused by traffic exhaust. Local officials recently responded with a $3 million plan that would expand ongoing efforts to plant more emissions-absorbing trees and shrubs in plaza areas. But that can take a decade or more to work. So the new plan also includes money to resurface some areas using photo-catalytic pavement, or concrete that's been infused with titanium dioxide. Titanium dioxide breaks nitric oxide, one of the main components in vehicle emissions, into harmless nitrates that are easily washed away. A 2010 Dutch study found that the treated concrete reduces nitrogen oxides by 25 to 45 percent. Last year, a version was used to pave bicycle and parking lanes in Chicago. One drawback: Treated concrete is more expensive than conventional materials and could boost paving costs by 10 percent, the Dutch study found. That may be a small price to pay if the new pavement reduces emissions and brings local peace. – TG
©Thinkstock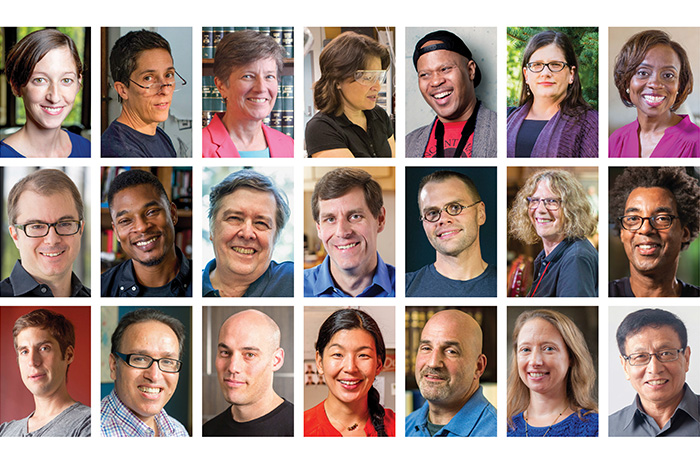 'Genius' Grants
New Frontiers
Every fall, the MacArthur Foundation names a new batch of MacArthur Fellows, professionals from a wide range of disciplines who have amassed formidable records of achievement. They receive a $625,000, no-strings stipend, paid out over five years, that's known as the Genius Grant. This year's class of 21 Fellows includes three engineers and a computer scientist. Tami Bond, 50, a professor of environmental engineering at the University of Illinois, Urbana-Champaign, has helped to more precisely quantify the role of black carbon, or soot, in climate change. Mark Hersam, 39, is a professor of materials science and engineering at Northwestern University whose investigations into the properties of nanomaterials, particularly graphene and carbon nanotubes, could lead to new applications in such areas as electronics and photovoltaics. Danielle Bassett, 32, an assistant professor of innovation in the University of Pennsylvania's Department of Bioengineering, employs the kinds of mathematics typically used to analyze complex computer networks to examine interactions among brain neurons and provide new insights into learning, disease diagnostics, and therapeutics. And IBM computer scientist Craig Gentry has led a revolution in cryptography and theoretical computer science that has, among other things, made cloud computing more secure. – TG
©John D. & Catherine T. MacArthur Foundation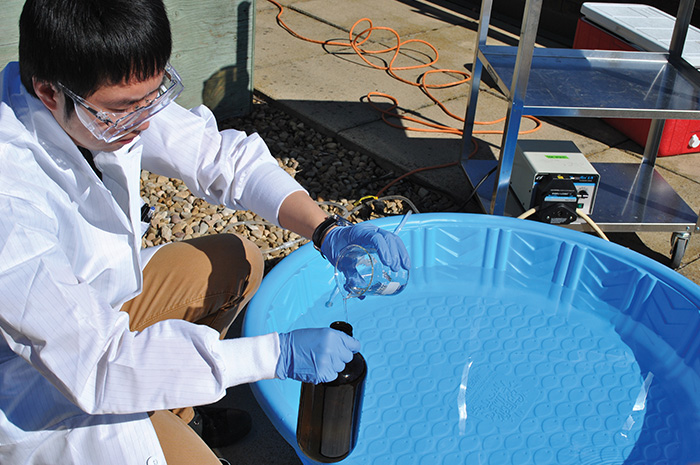 Environmental Mitigation
Troubled Waters
One major side effect of oil-sands recovery is the basins of toxic water left over after processing. These tailing ponds typically contain an unhealthful mix of solids, salts, and dissolvable compounds, including benzene, acids, and hydrocarbons. UV lamps are used to treat the wastewater, but it's a costly and slow process that can take 20 years to reclaim a pond. Now, two civil engineering professors at the University of Alberta have developed an alternative process that they say is not only cheaper and faster but also greener, because it uses sunlight as part of the treatment. "We know it works," says Mohamed Gamal El-Din, one of the researchers, "so now the challenge is to transfer it into the field." Their process also uses chlorine, which reacts to solar energy and produces hydroxyl radicals, powerful oxidative chemicals that efficiently remove toxins. The chlorine soon decomposes. The process works so well, say the researchers, that the effluent can then be fully treated at a municipal wastewater treatment plant and safely discharged into rivers. The oil-sands industry is interested, El-Din says, and the pair expects to commercialize the technology. – TG
©University of Alberta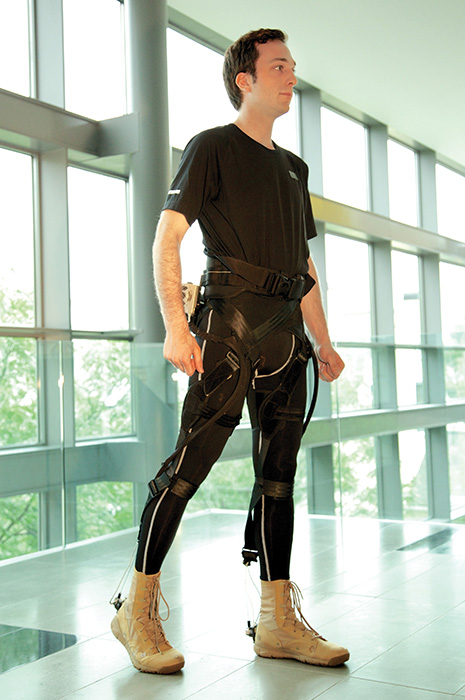 Wearable Technology
Power Suit
Militaries increasingly look to robotics and digital information technologies to enhance performance and protect troops. Exoskeletons – wearable robotic systems that allow humans to lift heavy loads or walk long distances – have become a hot research area. Most designs require users to strap on bulky gear, but Conor Walsh, a researcher at Harvard's Wyss Institute for Biologically Inspired Engineering, is taking a different approach: pants made from soft, functional textiles. Inspired by the biomechanics of human gait, his DARPA-funded Soft Exosuit weighs around 13 pounds and consists of a series of webbing straps that wreathe the legs. They contain a low-power microprocessor and a network of flexible strain sensors that constantly monitor suit tension, speed of gait, and leg positions. The suit mimics the actions of the legs' muscles and tendons as the wearer moves, then provides precisely timed assistance to the joints. The suit does 15 to 20 percent of the work, allowing a soldier to walk farther without tiring. Walsh hopes to deliver a ready-to-wear version of the robotic pants within two years. Meanwhile, the new helmet for F-35 fighter pilots uses augmented reality that lets jet jockeys seemingly see through the plane's fuselage for an unhindered 360-degree view. That feat is accomplished by feeding information from six video and infrared cameras mounted on the jet's exterior in real time to the helmet's visor. – TG

Army evaluates DARPA's futuristic soft exosuit
©Harvard's Wyss Institute