Breakthroughs and trends in the world of technology.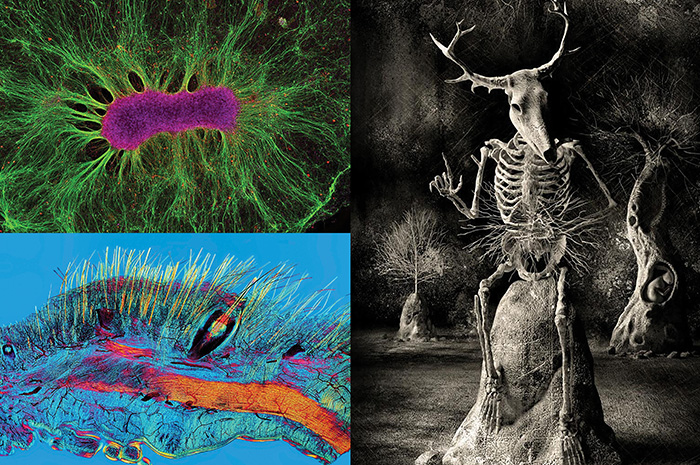 Materials Science
Visceral Reaction
For 20 years, the Wellcome Image Awards have offered what the Washington Post calls the "most eye-catching celebration of science, medicine, and life." For instance, the winner of one of this year's awards, bestowed by the Wellcome Trust, a British medical research charity, looks like a purple caterpillar sprouting a huge bush of green wires (top left). It's actually a clump of neural stem cells growing on synthetic gel, and the green wires are growing nerves. A polarized light micrograph of a section of cat skin, including its hairs, whiskers, and blood vessels, resembles a modern art painting (bottom left). The overall winner is called "Stickman—the Vicissitudes of Crohn's" (right). It's a computer-generated illustration of a skeleton whose bones are made of sticks—a reference to the weight loss and fragility resulting from flare-ups of the inflammatory digestive disorder. The artist, Spooky Pooka, suffers from Crohn's and has created a haunting black-and-white depiction worthy of a gothic horror novel. – Thomas K. Grose
Clockwise from top left: ©Collin Edington and Iris Lee/Koch Institute, MIT; ©Spooky Pooka; ©David Linstead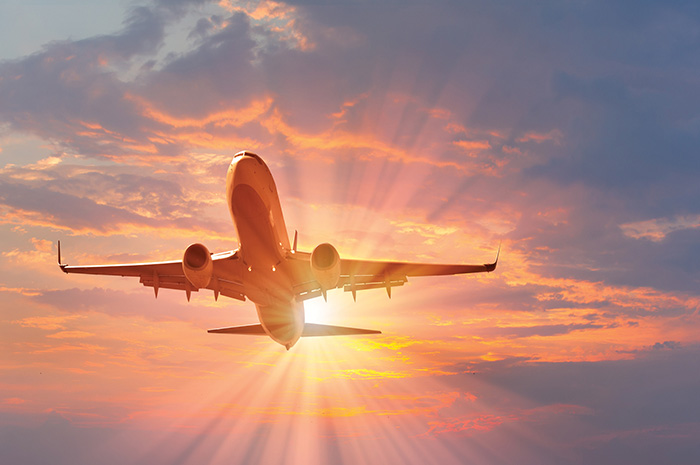 Aeronautical Engineering
Volt from the Blue
Electric cars are coming into their own—so why not electric airplanes? Why not, indeed, says Wright Electric, a Massachusetts-based start-up that wants to sell battery-powered aircraft within 10 years' time. The Wright plane would carry 150 passengers on journeys of less than 300 miles—basically short hops like New York to Boston—using quickly swappable modular batteries that would permit multiple flights per day without recharging. Short-haul flights make up 30 percent of the global market, a chunk valued at $26 billion. Electric jets would be cheaper as well as cleaner, since fuel is the single biggest expense for airlines. The Environmental Protection Agency estimates that aircraft contribute 8 percent of all greenhouse gases emitted by America's transportation. But there are hurdles: Wright is counting on battery technology improving at its current impressive pace, which might not happen. Moreover, the best batteries today are lithium-ion, which have been known to catch fire. Nevertheless, NASA and Airbus are also looking into electric jets. Electric flight may someday be ready for takeoff. – T. G.
©Thinkstock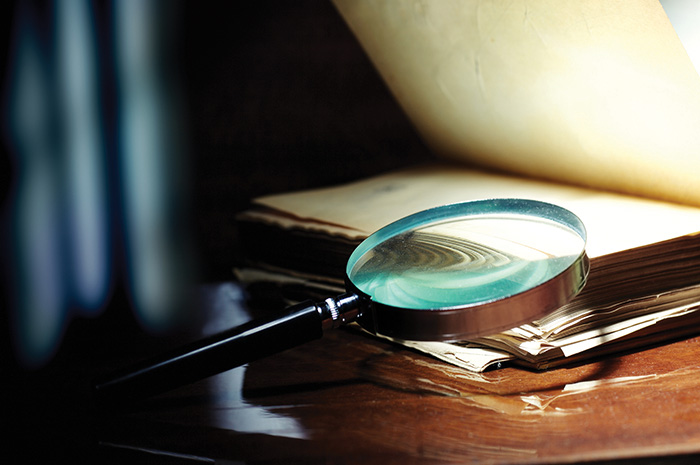 Predatory Journals
Truth Sleuths
Chalk one up for academic integrity. Disturbed by the many invitations to become editors or reviewers for publications outside their field, researchers at the University of Sussex launched a sting as brazen as the scammers they ended up exposing—starting with the nom de plume of their fake Polish scholar, Anna O. Szust. The word oszust means fraud in Polish. Armed with fictional credentials from phony universities and a publishing record of nonexistent book chapters, "Dr. Fraud" applied for editorships at 360 randomly selected open-access journals. Forty-eight offered her a job, the researchers reported recently in Nature. While other academics have inserted prank editors on individual editorial boards, the Sussex investigators quantified the extent to which predatory journals—the subject of an article in February's Prism—have proliferated. Given the pressure on academics to publish, this "organized industry" seems likely to continue to bilk the naive and undermine genuine academic publishing. As for Anna O. Szust, despite withdrawing her application, her name remains on the editorial boards listed on at least 11 journals' websites, including one to which she never applied. – T. G.
©Thinkstock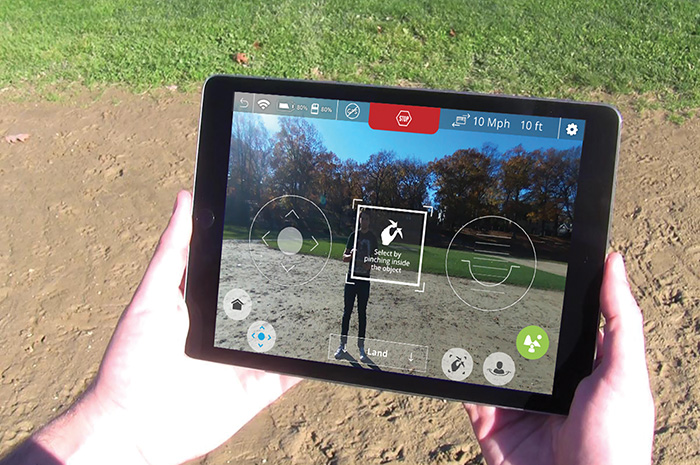 Venture Capital
Enter the Dragon
For years, Donald Trump accused China of "eating our lunch." Turns out that country may also be picking up the tab. The New York Times reports that a newly completed Department of Defense white paper commissioned by the Obama administration warns that Chinese companies with strong ties to their government are becoming "significant investors" in U.S. start-ups developing technologies with potential military applications. Some experts say most of the investments probably are innocent and mainly generated by Chinese businesses looking for good returns. Moreover, they note, American laws limiting technology exports still apply. Still, there are concerns that Chinese investors, who are being encouraged to buy American by Beijing, could gain "an inside glimpse" of sensitive intellectual property. The Times cites the example of Neurala, a Boston start-up working on artificial intelligence software to make robots, including drones, more perceptive. The Air Force was impressed by a demonstration Neurala conducted, but didn't follow up with any funding. Neurala has since allowed China's Haiyin Capital to buy a minority stake for an undisclosed amount. Max Versace, Neurala's CEO, tells the Times that Chinese investors are less risk averse than the Pentagon and are quick to make deals.  – T. G.
©Neurala, Inc.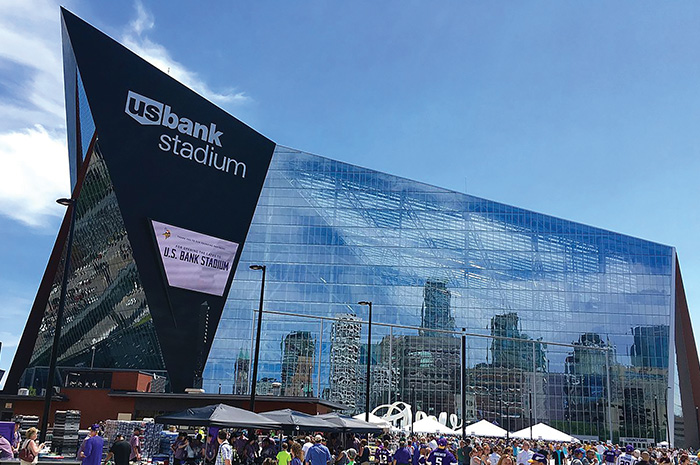 Structure Engineering
Glass Act
U.S. Bank Stadium in Minneapolis, the new home of the Minnesota Vikings, is an architectural marvel. The $1.13 billion, 1.75 million-square-foot structure features a clear plastic roof and 200,000 square feet of reflective glass. But its beauty is also lethal—to birds. The stadium sits within the Mississippi Flyway, a major migration route between Canada and South America, Wired magazine writes. A recent report by the local Audubon Society documented that last fall, at least 74 birds hit the stadium glass, leaving 60 dead and stunning the others. But the study was limited, and the society suspects the actual numbers are much higher. The Minnesota Sports Facility Authority was warned that glass might endanger birds, but used it anyway to give spectators a sense of being outdoors. The authority now has contracted with the National Audubon Society to do a more thorough study over the next two years and may retrofit the stadium if there's a big problem. Several bird-friendly options exist, the magazine notes, including decals, nets, and screens. But locals fear that hundreds of birds will perish during study and the stadium may still go unfixed. – T. G.
©US Bank Stadium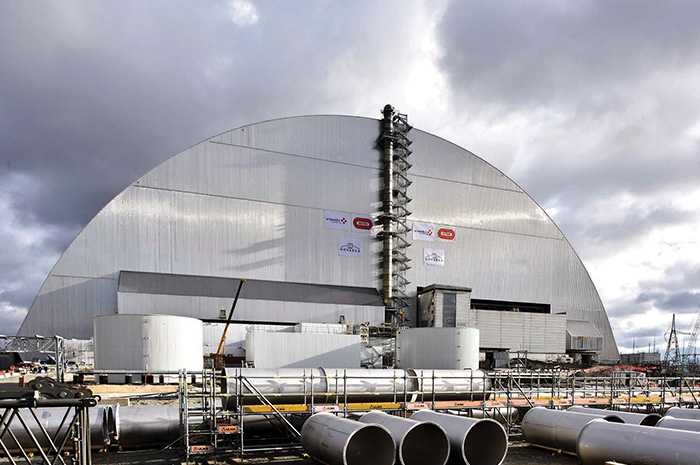 Nuclear Energy
Burial Site
The world's worst nuclear disaster occurred on April 26, 1986, when one of the Chernobyl nuclear power plant's reactors exploded during a stress test, killing 50 people. Russian workers spent more than 200 days erecting a steel-and-concrete sarcophagus to seal in the waste—which still emits lethal levels of radiation and requires a 20-mile exclusion zone. But the tomb was never meant to last. Authorities devised a plan back in 1991 to encase the entire site in a mega-size metal shelter, which would contain the radioactive mess for at least a century. Work began in 1997, and late last November the mammoth structure finally was rolled into place. The shelter, designed and built by a French consortium called Novarka, weighs 38,600 tons and is taller than the Eiffel Tower. Initially erected 330 feet away and then moved into place, it's the largest object ever moved by humans. Work continues on the Quonset hut-shaped shelter to make sure it's airtight. Such large-scale, technologically sophisticated solutions don't come cheap, however. Final price tag: $1.6 billion. – T. G.
©Novarka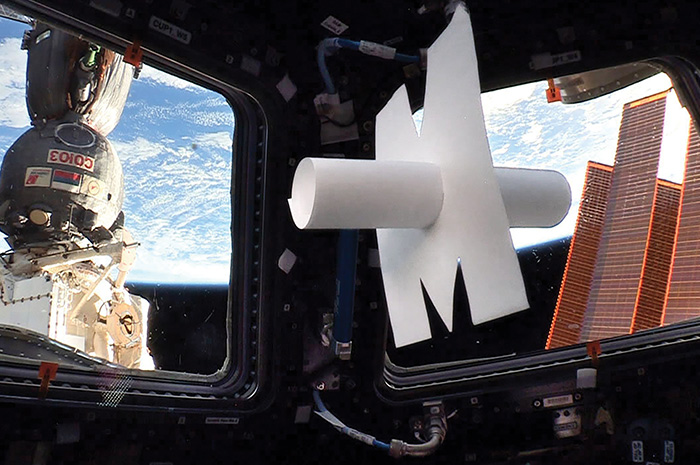 International Space Station
Floating Exhibit
Take two sheets of paper. Cut one into a letter M, and cut a hole in the middle. Roll the second to form a tube and insert it into the hole. Voilà! Art! Aboard the International Space Station, where gravity is nearly nonexistent, this paper sculpture comes to life, retaining its shape while it floats. The work, called "Inner Telescope," was assembled in February by French astronaut Thomas Pesquet, who is aboard the ISS for six months, on behalf of Eduardo Kac, a professor at the Art Institute of Chicago, with materials that were already on the space station. One can look through the tube and see portions of Earth. "We point a telescope to the stars," Kac tells the New York Times. "But this is a telescope that from the stars we point to ourselves." For the Earthbound, there is a video of Pesquet releasing it around the ISS. – T. G.
©Novarka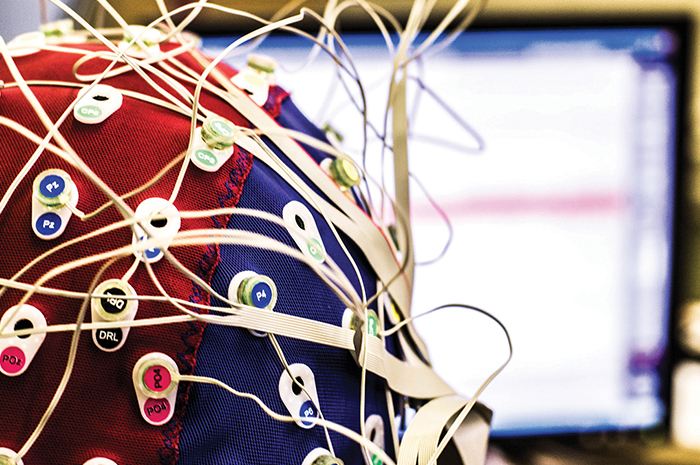 Neuroscience
Mind Readers
Tesla and SpaceX billionaire Elon Musk has long raised alarms about risks posed by artificial intelligence. Now he's one of at least two Silicon Valley visionaries who think the best line of defense may be thought-conveying electrodes that will let humans communicate with superintelligent computers. Neural implants have already been used to treat some ailments, including epilepsy, and enable amputees to operate robotic arms with thoughts—a process called "neural lace." Musk's start-up, Neuralink, and its counterpart, Kernal, launched by Bryan Johnson (who sold his Braintree start-up to PayPal for $800 million in 2012) are both focused on neural implants to treat diseases. Both also have a bigger goal of building advanced neural interfaces to boost cognitive functioning. Neuroscientists say the kinds of treatments the companies aim for may be doable, but probably not for decades. Indeed, efforts to map and fully understand how the human brain works are still in their infancy. However, Business Insider notes that last year Musk told a conference that neural lace technology could be what stops man from becoming a "house cat" to AI. No word on the fate of the computer mouse. – T. G.
©Thinkstock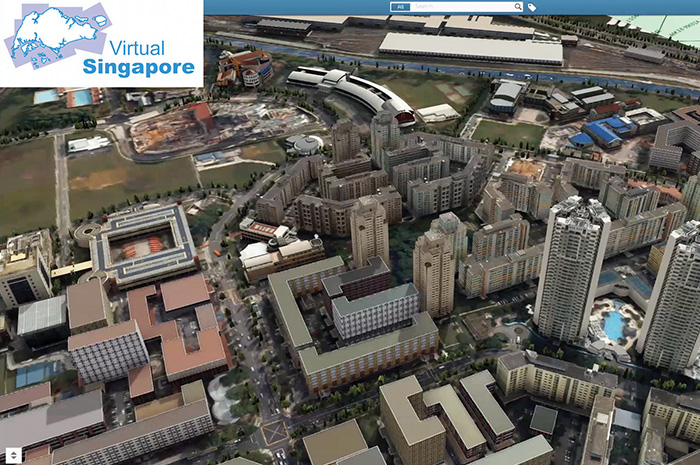 Urban Planning
Digital Site-Seeing
By 2030, 60 percent of the world's population will live in cities. Singapore, already home to 5 million people, isn't waiting for the surge to start planning. The city-state has partnered with French 3D software company Dassault Systèmes to create a $73 million, 360-degree digital model that will go live at the end of the year. Virtual Singapore will include hard data about existing structures, including roads, buildings, walls, parking lots—even trees. It also will incorporate real-time data from cellular networks, handheld devices, and transportation networks, allowing users to zoom out for information on traffic patterns, weather, and possible emergencies such as gas leaks. Zoom in on, say, an apartment building, and the model will tell you how many people live there, rent costs, number of parking spaces, and even its building materials. The model promises to give urban planners, city officials, and architects a better idea of how proposed buildings or other new infrastructure would fit into existing environments, while enabling residents to keep track of elderly neighbors who wear medical-alert devices or to check the best route before setting off for the mall. Dassault, which is piloting a similar system in Rennes, France, hopes to market the software to cities worldwide. – T. G.
©Dassault Systèmes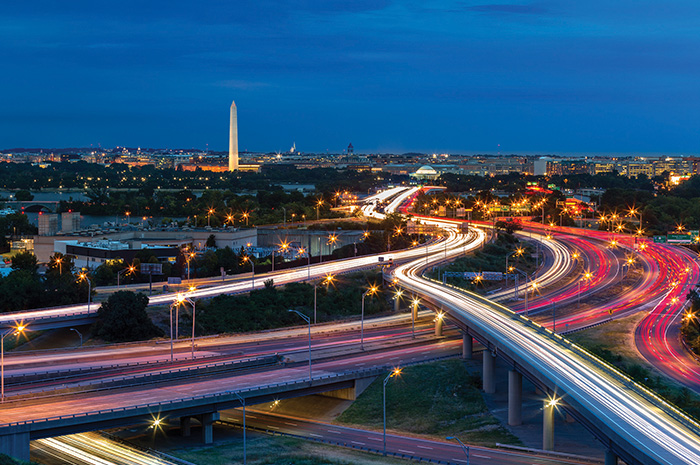 Transportation
Go with the Flow
Commuting can be a hellish experience, but some researchers are devising ways to help pedestrians and drivers avoid snags:
A team of student engineers and computer scientists at the University of Washington has developed an online, customizable travel planner to help pedestrians, particularly those who use wheeled devices or have health issues, avoid areas with steep hills, poor lighting, or sidewalks that lack curb cuts or are closed by construction.
Iowa State University engineers have created a special lab to analyze and use real-time data from the state transportation department to improve traffic management. For instance, the team is developing an automated smart system to ease congestion in areas with accidents, stalled vehicles, or bad weather.
A New York University urban planner has come up with a way to ease overcrowding on a popular Washington, D.C., subway route between Northern Virginia and downtown: Tweak the map. A test run shows that by making Metro's typically packed Blue line look more indirect and angular, and the Yellow line straighter, more riders would opt to transfer rather than take the Blue line all the way—boosting Yellow line ridership by anywhere from 2 to 10 percent. – T. G.
©Thinkstock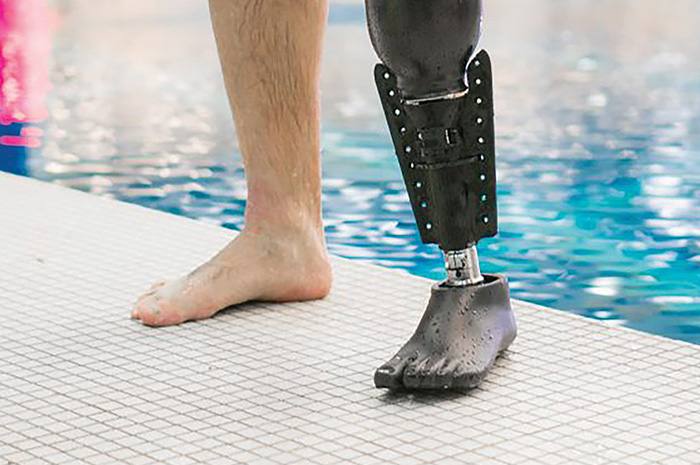 Assistive Technology
Splashy Debut
Artificial limbs continue to get more lifelike. Eschen, a suburban New York prosthetics manufacturer, hopes to commercialize the world's first fully functional swimming leg. As a recent New York Times article notes, while waterproof artificial legs already exist, Eschen's prototype is unique in being able to help propel its wearer through the water. Designed by Todd Goldstein, who has a doctorate in molecular biology and tissue engineering, the leg also features a treaded sole to make walking on slippery tiles easier. It could hit the market in six months for between $2,000 and $5,000. Meanwhile, researchers at the University of Glasgow have developed a synthetic skin made of graphene-covered solar cells that generate enough electricity to make the material touch-sensitive. The skin also might be used to enable robots to "feel" when a human is nearby and avoid colliding. The Glasgow team is working on ways to use graphene as a thin, flexible supercapacitor to store excess energy generated by the solar cells—an advance that one day could lead to self-powered prostheses. – T. G.
©Eschen Prosthetics & Orthotics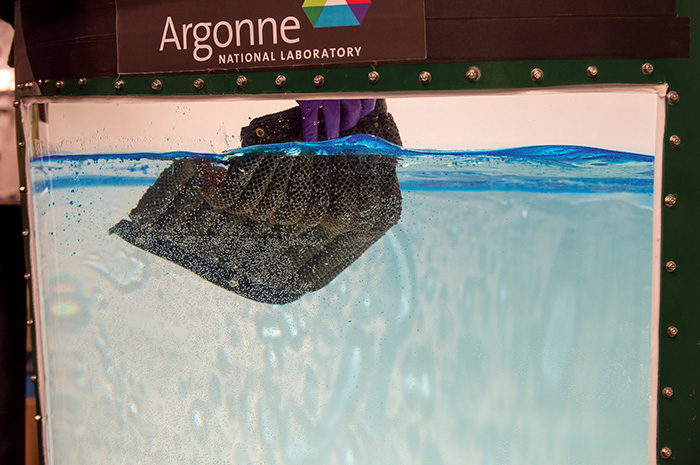 Environmental Protection
Suck It Up!
Seven years ago, the Deepwater Horizon rig exploded in the Gulf of Mexico, releasing millions of gallons of oil. Much of the spill stayed below the surface in a drifting underwater plume, which couldn't be skimmed or burned off. Researchers at the Argonne National Laboratory in Illinois now have invented a way to pull leaking oil from water using specially treated foam. Unlike current sorbents, which must be discarded and incinerated, the Oleo Sponge can be squeezed out, making it—and the oil it soaks up—reusable. In testing, the sponges—which can absorb up to 90 times their weight in oil—outperformed commercial sorbents and untreated foam. Beyond oil spills, the Oleo Sponge could also clean harbors and ports where diesel fuel accumulates from ship traffic. – T. G.
©Nathan J. Ronchetti/Argonne National Laboratory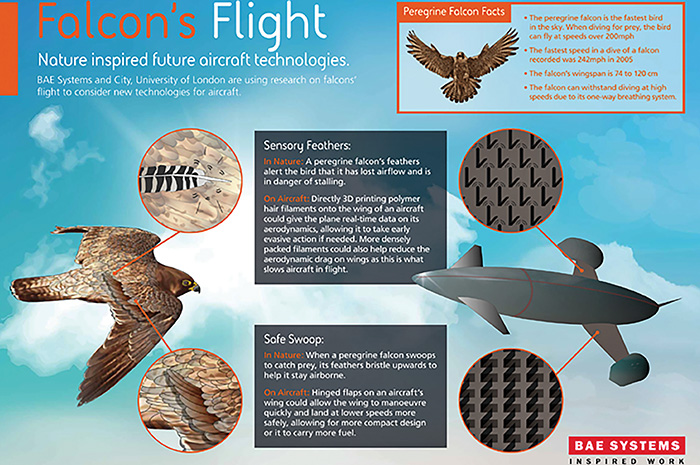 Bio-Inspired Design
Safer Flights, Sharper Lens
All birds can morph their wings to change their aerodynamic properties, but only the peregrine falcon—the world's fastest creature—can do it during dives that reach 240 mph. Christoph Bruecker, an aeronautical engineer at City, University of London is working with researchers at aerospace giant BAE Systems to learn how. Using high-speed video cameras, he found that the raptors have "sensory feathers" that vibrate and send warnings through the bird's nervous system when it's close to losing control. His team now is looking see if hairlike, 3D-printed polymer filaments attached to the skin of planes could gather air-flow data in real time and alert pilots to potentially dangerous situations. Meanwhile, engineers at the Fraunhofer Society, a German public research institute, are working to develop a smartphone camera that uses multiple lenses, thus reducing the space needed for the camera and enabling thinner phones, the Economist reports. Their muse is the male of the species Xenox peckii, a parasitic insect whose eyes combine several single lenses, each one like those of humans. These lenses create a quilt of overlapping images that the insect's brain then sorts into a single image. The German engineers seek to design a smaller smartphone camera with high resolution and a broader field of view. Say cheese! – T. G.
©BAE Systems