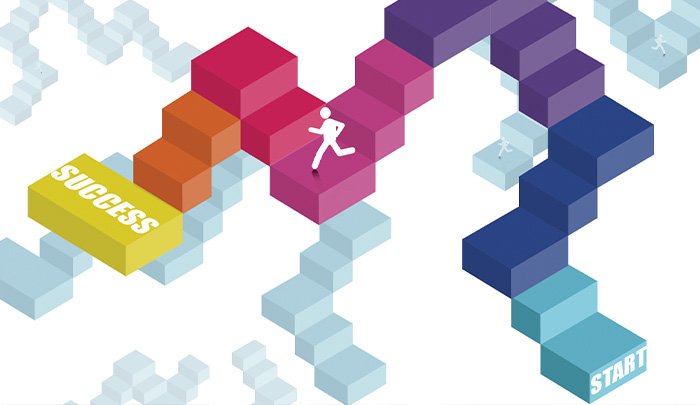 Efforts to Boost Persistence Pay Off
A residential college, peer mentoring, and an introductory course significantly increased retention among all demographic groups.
By Laura H. Ikuma, Adrienne Steele, Summer Dann, Oluwakemi Adio, and Warren N. Waggenspack, Jr.

Increasing student persistence, especially in STEM fields, is a major goal in higher education across the United States. Attrition rates are high: Only 40 percent to 60 percent of students who declare a STEM major actually graduate with a STEM degree. This percentage is even lower for underrepresented groups. A wide variety of supplemental programs have been incorporated at many universities to address this issue, but more research is needed regarding their impact. At Louisiana State University (LSU), several programs were offered over the past decade to all students in the College of Engineering, including an engineering residential college, peer mentoring, an introduction-to-engineering course, and a summer bridge camp for incoming students. The purpose of our study was to determine the impact of these large-scale programs on persistence in engineering, STEM, and at the university overall.
We collected data over eight years from 11,771 first-year engineering students to examine the effects of demographics, academic preparation, and program participation on retention and graduation rates. During this period, 3,097 engineering students (27 percent) participated in one or more of these programs. We first used descriptive statistics to compare differences between program participants and nonparticipants. Multiple logistic regressions were employed to determine which factors significantly impact persistence, and correlation analyses were used to limit the number of variables that should be included. We then analyzed a series of regression models to determine the impact of program participation on student persistence while controlling for the influence of demographic factors.
Program participants persist at higher levels than nonparticipants by at least 11 percent in engineering, 9 percent in STEM overall, and 5 percent in all majors at LSU. Family income, gender, ACT math scores, and in some cases, ethnicity also significantly impacted persistence. However, correlations between specific programs and demographic variables were relatively low (<0.15), indicating that the programs reached a broad range of student backgrounds and that they were representative of the college as a whole. Participation in the residential college, introductory course, and mentoring programs significantly increased persistence across multiple years for all demographics. The summer bridge camp did not show as much influence on persistence, perhaps because of the short duration compared with the other programs. However, it was still a positive influence in retaining students for a second year in engineering. Interaction effects showed that African-American students who lived in the residential college had increased persistence in engineering. Engineering persistence increased for both male and female participants, although it was lower for female students than for males. However, women had similar persistence rates to men in STEM majors and even higher persistence in all majors at LSU.
Our study is one of the first to analyze the effects of these types of programs on persistence beyond the first or second year. The effects of the residential college, mentoring program, and the introductory course endure throughout students' university careers, which is important to consider when universities make budgeting decisions on programs.
These programs are now fully institutionalized in the college and continue to evolve. For example, the peer mentoring program provides student mentors with an exceptionally strong opportunity to grow leadership skills. These student leaders founded an official student organization in 2012 (Society of Peer Mentors), and they are currently working to expand this organization to other universities in the near future.
These results potentially have broader applications and impacts. By not focusing on specific demographics, our programs reached a greater overall percentage of the student population. These results could serve to inform university administrators who may be interested in beginning programs such as these, helping to justify their costs.
Laura H. Ikuma is an associate professor of industrial engineering at Louisiana State University, where Warren N. Waggenspack Jr. is an associate professor of mechanical engineering, Adrienne Steele is assistant director of student programs and outreach in the College of Engineering, and Oluwakemi Adio is a Ph.D. student in industrial engineering. Summer Dann is executive director of the East Baton Rouge Technical and Career Education Center. This article was adapted from "Large Scale Student Programs Increase Persistence in STEM Fields in a Public University Setting" in the January 2019 Journal of Engineering Education.
Image Courtesy of Miguel Ventura