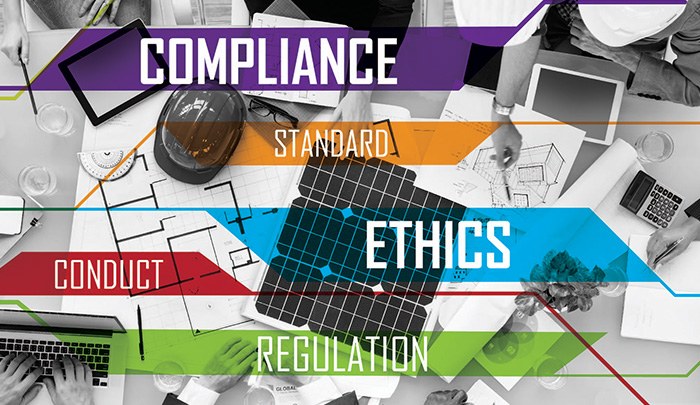 Engineering Empathy
Helping students connect their technical knowledge to social-justice concerns may increase equity and diversity.
By Dara E. Naphan-Kingery, Monica Ridgeway, Amanda Brockman, Rachel McKane, Portia Botchway, and Ebony McGee

Engineering and computing embody a spirit of service conducive to equity and justice. However, many would-be engineers and computer scientists do not see this connection. Increasing engineering students' investment and interest in using their engineering knowledge to reduce social inequities is critical, because these professionals can harness and influence resources to achieve important social outcomes. We explored how engineering and computing doctoral students, who are poised to embark on their careers, expressed an equity ethic—an attribute defined in this research as a principled concern for social justice and the well-being of people suffering from various inequities. We leveraged previous research showing how marginalized students often have this attribute, partly due to their experiences of social suffering, or the collective suffering due to societal inequities. This prompted us to explore the development of an equity ethic in a diverse sample of students in terms of race, gender, and citizenship status. Specifically, we asked if students who are not marginalized could develop an equity ethic. Furthermore, is this attribute related to their career interests?
In 2017, our team interviewed 18 racially diverse students from research-intense institutions across the United States about their doctoral experiences and career interests, and used thematic analysis to uncover themes in the interviews. We found that the degree to which participants knew and understood social suffering, and the degree to which they expressed an equity ethic, were clearly related. Participants with low potential (n = 4) for developing an equity ethic lacked any connection to social suffering and expressed color-blind and meritocratic ideas about social disparities. Those with high potential (n = 5) were aware of social suffering and wanted to help others generally, but this awareness did not translate into an equity ethic. Among those with an equity ethic, some experienced marginalization in academia and wanted to be role models for future underrepresented students, although the toxic environment simultaneously pushed them away (n = 5). Others with an equity ethic (n = 4) never experienced marginalization but had learned about inequity through impactful experiences like service trips abroad or personal relationships with someone suffering from social inequity. We contend that this close connection to suffering helped participants develop social empathy, the ability to understand the socio-historic contexts of inequities and to feel responsible for taking steps to reduce them.
We found a less clear relationship between equity-ethic expressions and career interests. It appears that how people develop an equity ethic can affect their pursuit of a particular career. If students personally experienced social suffering in the academy, they seemed attracted to academia to broaden participation. The same dynamic influenced career choices outside of academia. Furthermore, their expressed equity ethic mapped better onto the motivations for pursuing a particular career, not the career itself. For example, one of the low-potential participants was interested in academia but mentioned neither altruistic nor social-justice reasons for his interest.
These findings have several implications. We must design initiatives to broaden participation in engineering and computing, acknowledging that marginalized students may self-select out of these fields if they cannot make the connection between their technical knowledge and social concerns. Institutions should learn the motivations and interests of their marginalized students and offer curricula and professional development tailored to their equity ethic. Students who do not experience social suffering should also be encouraged to develop an equity ethic and assist in efforts to reduce inequities. However, we caution against service-learning models that reify the hierarchy of who gives and receives help; rather, we suggest that doctoral students practice using their technical skills to help address local problems and inequities. An equity ethic may not dismantle the structural forces that shape such inequities as racism and sexism, but future research should explore strategies to strengthen this important attribute in students. It has the potential to reshape these fields to be more equitable and just.
Dara Naphan-Kingery is a postdoctoral researcher in the department of teaching and learning at Vanderbilt University, where Monica Ridgeway is an academic pathways postdoctoral fellow. Amanda J. Brockman is a doctoral student in the department of sociology, Rachel G. McKane is a doctoral candidate in the department of sociology, Portia K. Botchway is a doctoral candidate in the department of teaching and learning, and Ebony O. McGee is an associate professor of diversity and STEM education, all at Vanderbilt University. This article was adapted from "Investigation of an 'Equity Ethic' in Engineering and Computing Doctoral Students" in the July 2019 Journal of Engineering Education.