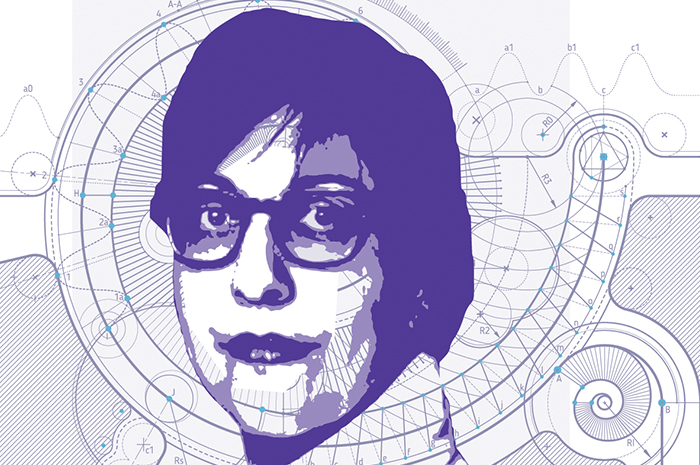 Still Too Few
British female engineers near a century of struggle to strengthen their ranks.
By Thomas K. Grose
During World War One, Britain created a National Council of Women to get women to take on traditional male jobs—like engineering—so more men could join the armed forces. Rachel Parsons, the daughter and granddaughter of famous inventors, was an engineer and leader of women in factories during the Great War. In 1919, the year after the war ended, the women were being pressured to return to their homes. Parsons and her mother, Katherine (a scientist and proponent of women's rights), established a spin-off organization, the Women's Engineering Society (WES), to help female engineers keep their jobs.
"Women have won their political independence; now is the time for them to achieve their economic freedom too," Parsons wrote. "It is useless to wait patiently for the closed doors of the skilled trade unions to swing open."
Approaching its centenary, WES remains the U.K.'s largest organization for female engineers, with 2,000 individual members and nearly 40 corporations. But today the challenge it faces is very different. Now government and industry want to see more women join the engineering workforce, and Benita Mehra, WES's president since 2015, is fighting to make that happen.
This is a challenge: Only 9 percent of Britain's engineering workforce is female, and just 15.8 percent of engineering and technology undergraduates are women.
The pitch WES makes would sound familiar to American listeners. "We have to make a better effort at explaining that engineers are problem-solvers, and that engineering is important to the lives of all of us," says Mehra, 49. It's particularly important to get the message out to young women, who tend to say they want careers that benefit society and don't see engineering as a means to do that.
"It's a hard sell, because too few people know what engineering is and what engineers do," she adds. "It's about changing people's perceptions."
Mehra initially joined WES early in her career in the 1980s, but eventually drifted from the group. She rejoined in 2013 because, she says, "I wanted to give something back" after a long and fruitful career in engineering.
She earned her bachelor's degree in electrical and electronic engineering from London's City University, then a master's in construction project management from Heriot-Watt University in Edinburgh (she's also got an M.B.A. from the University of Reading). Mehra has worked for the British Airport Authority, the former owner of Heathrow and Gatwick, as a project manager for terminal construction and then the person responsible for maintaining Heathrow's runways and fleet of fire trucks. She has also worked for a group that built public housing and for the National Health Service, overseeing building construction, maintenance, and replacement.
WES uses the Internet and social media to attract more women into engineering. Its website lists as role models dozens of women who are engineers and scientists. A newsletter promotes events like Engineering Showoff, an effort funded by the Royal Academy of Engineers to train engineers as stand-up comics as a way of making the profession more visible. WES also has a STEM social media site called Sparxx. The big effort now, Mehra says, is finding ways to drive more traffic to the sites.
Beyond recruitment, WES works to make the profession more female- and family-friendly by trying to persuade more companies to offer flexible work hours and allow job sharing by working mothers. The WES also acknowledges that female engineers can still face discrimination. "It's a male-dominated profession," Mehra says, "and some workplaces can be quite hostile." Women are often encouraged to apply for senior roles, but then don't make the cut, she says. "And the feedback is often so woolly that it's not clear what personal development is needed." She adds that often, "women find that they are not heard and that their presence is not visible," and that leads to disenchantment and feelings of not being able to contribute.
WES encourages members to share advice on how to deal with difficult work environments, short of filing grievances. "We want them to feel that they are not on their own," Mehra says. It also shares data and information with industry to help employers better understand the challenges women face.
Mehra says that WES is advocating for women engineers to make up 30 percent of the engineering workforce by 2030. "Thirty percent means that you no longer feel like a minority."
While persuading more women to consider careers in engineering isn't easy, Mehra is optimistic the effort can ultimately succeed. A couple of decades ago, she notes, both medicine and veterinary science—two other professions that require proficiency in hard math and science—were largely dominated by men in the United Kingdom. Today, most degrees in those disciplines are earned by women.
Thomas K. Grose is Prism's chief correspondent, based in the United Kingdom.