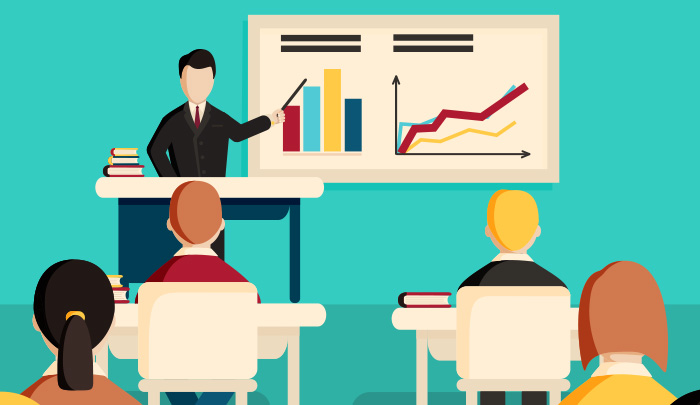 Teaching Engineering Students to Sell
An introductory course increased interest in a sales career, boosted confidence, and provided important skills.
By Daniel P. Bumblauskas, Adam R. Carberry, and David P. Sly
With the growing need for technically knowledgeable sales professionals, it is imperative that colleges effectively and efficiently prepare students for these jobs. Sales engineering or technical sales programs bridge engineering and business disciplines to educate students in sales techniques and methodologies. These targeted courses and programs have historically been offered to engineering students through business schools, in particular marketing programs.
Our study investigated and analyzed cohorts of students enrolled in an introductory technical sales course offered by Iowa State University as part of a technical sales minor, in which nearly 60 percent of incoming students were enrolled. We aimed both to assess the changing perceptions and attitudes of engineering students toward technical sales and to understand the impact such engineering-based sales courses have on sales-related learning outcomes. The study administered a before-and-after survey of students enrolled in the course for five consecutive years to assess perceptions ranging from interest and ability to helpfulness in learning specific technical sales skills.
The course was designed to teach the following skills: sales process methodology, techniques for building professional relationships, sales automation software, prospecting and account development, market analysis and segmentation, responding to requests for quotes and requests for proposals in written and verbal form, developing technical value propositions and competitive positioning, evaluating organizational decision processes and people, technical marketing strategies, and sales closing strategies.
A Sales Engineering Students' Learning Outcomes Survey (SESLOS) was created and used to assess students' pre- and post-course perceptions. A total of 281 students provided some data with a subset of students (n = 99) completing both the "before" and "after" assessments. The survey showed a significant increase in students' interest in sales as a potential career and in their appreciation of sales skills in both professional and life success. The survey did not, however, ask students why they might have changed career preferences.
It is encouraging to see an increase in value associated with sales skills, even though students came into the course with a strong perception of the importance of sales skills. It is unknown how students came to this initial belief, but clearly the fact that students elected to take the course would indicate that they understood the importance of sales in their professional or personal lives.
One additional question we asked students is whether technical sales skills are something that people have inherently (that is, innate ability) or can be acquired through training (learned ability). The course strengthened students' initial belief that sales skills are something you are born with. This response was striking, since the course explained that sales involve a lot of strategy in terms of identifying which questions to ask, people to speak with, objectives to address, and values to stress.
Students demonstrated significantly improved social skills, which is often associated with being good at these strategies. The latter result is not surprising because the course devotes several weeks to improving students' skills in relationship building and interpersonal bonding. But the students' failure to correlate those acquired skills with sales ability means we can clearly do a better job of helping students to understand that sales skills can be learned—that is, the nurture argument.
The overall results suggest students' sales skills were enhanced significantly over the period of the course, providing evidence that the curriculum is delivering the desired primary goal of increasing both students' confidence in their sales ability and their capability of executing the most important concepts in technical sales. The results provide some practical validation of the course design and verification for employers of student knowledge of pertinent sales subject matter. The findings support a need for technical sales education to inform students who seek a position in technical sales as part of their future responsibilities.
Daniel P. Bumblauskas is an assistant professor and the Hamilton / ESP International Fellow for Supply Chain & Logistics Management at the University of Northern Iowa College of Business; Adam R. Carberry is an assistant professor in the Fulton Schools of Engineering Polytechnic School at Arizona State University; David P. Sly is a professor of practice in the Industrial and Manufacturing Systems Engineering department at Iowa State University. This article is excerpted from "Selling Technical Sales to Engineering Learners" in the spring, 2017 issue of Advances in Engineering Education.
Image Courtesy of Thinkstock