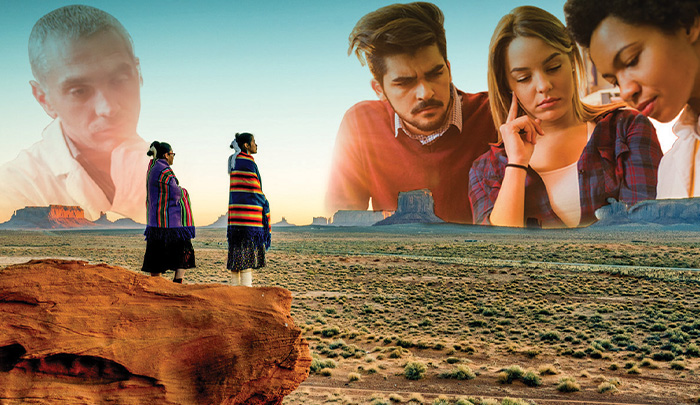 Teamwork Makes the Ethics Work
Most classroom discussions of engineering ethics take place with individual students and in the context of disasters. But this method doesn't reflect real-world scenarios.
By Magdalena G. Grohman, Nicholas Gans, Eun Ah Lee, Marco Tacca, and Matthew J. Brown

Engineers play a critical role in solving complex social and environmental issues. In response, the focus of engineering ethics is shifting from merely preventing harm to also ensuring social responsibility. A new paradigm for students' engineering education integrates strong technical knowledge with real-world economic, ethical, social, and environmental concerns. Team-based projects and multidisciplinary applications inspire collaboration with classmates.
In contrast, engineering ethics education still mostly focuses on decisions by individual engineers and disaster case studies. It does not reflect the type of everyday decisions that practicing engineers must make and neglects the fact that most engineers work on teams. This led us to pose the research question: How are decisions about ethical and social issues made in teams of engineers, rather than by lone individuals?
Focusing on safety, disaster prevention, and intellectual property in engineering ethics curricula leaves little time for discussing social impacts of engineering and technology. Additionally, ethics training comprises a small portion of engineering education. In engineering practice, time pressures and competing training needs are often resolved through division of labor, collaboration, and reliance on experts with complementary expertise. This led us to our second research question: Can having a team member with the specific responsibility for, and special training in, engineering ethics influence or alter the group's decision-making and, if so, how?
To answer these questions, we launched a three-year ethnographic study of ethical reflection in undergraduate and graduate engineering students. Three groups of students participated in our study: teams of engineering students working on their senior design projects; teams of philosophy of science and technology students trained in facilitating ethics discussions; and members of engineering labs. We observed teams discussing the ethical issues surrounding their projects and collected a variety of ethnographic data. We also observed research labs and facilitated an ethics discussion among their members.
Our results demonstrated that, as teams of engineering students move along the design timeline, their focus shifts from awareness of the multifaceted nature of engineering and professional ethics to concentration on specific technical aspects of their projects. Moreover, our observations suggest that, without the presence of ethics advisers, the explicit understanding of engineering ethics shared by the student teams is rather narrow and limited to technical aspects of the design. For example, some teams declared that designing a safe product is their responsibility, but safe use of the product is users' responsibility.
Students not only gain explicit understanding of engineering ethics through formal study but also bring to their education a broad range of implicit insights about social responsibility. This implicit understanding could serve as a potential resource for engineering ethics education and ethical practice. Ethics advisers embedded with engineering teams can guide members to see the broader social context or to consider diverse perspectives. This is not because the advisers in our study had some expertise in being ethical, nor were they morally superior individuals. Rather, they had specific training in engineering ethics and, more important, the role responsibility for raising ethical questions about the project. Just as engineering students are not yet fully trained and credentialed engineering experts, the ethics advisers in our study were not ethics experts; still, their interaction provides a valuable model for ethics advising.
We suggest a multistage approach to engineering ethics education. First, students need to be exposed to diverse perspectives regarding ethical and social issues in engineering and need more opportunities to discuss them. Second, students need to have practical learning experiences of ethical decision-making tied to their actual engineering work, not simply reviewing ethical decisions in separate settings focused on extreme cases. Finally, ethics advisers with specific role responsibilities should be involved in collaborative approaches to improve the reasoning of engineering teams in coursework or the lab. Working together, ethics advisers and engineers will surmount complex social and environmental issues.
Magdalena G. Grohman is associate director of the Center for Values in Medicine, Science, and Technology at the University of Texas at Dallas, where Matthew J. Brown is the center's director and Eun Ah Lee is a research associate. Nicholas Gans is division head of automation and intelligent systems at the University of Texas at Arlington Research Institute. Marco Tacca is professor of instruction in electrical engineering at the University of Texas at Dallas. This article is adapted from "Engineering Ethics as an Expert-Guided and Socially-Situated Activity" in the October 2020 issue of Advances in Engineering Education.
© Alexander Da Silva/Getty Images