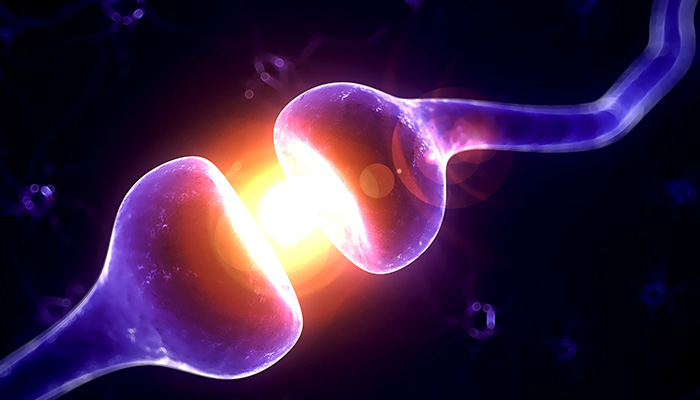 Biomedical engineers tap the nervous system's electrical hardware for drug-free treatment of disease.
We humans are truly electric beings. The trillions of impulses constantly coursing through our nerves, relaying information to and from our brain, organs, and muscles are electric signals. They monitor our health and respond to injury or infection. Yet many diseases result from pathogens that cause those signals to go awry. That understanding is the basis of a new, fast-growing area of biomedical engineering called "electroceuticals." Essentially, it uses electricity to treat myriad ailments by modulating nerve signals with micro- or nano-sized bioelectric implants to let an organ regain healthy function.
The emerging field has drawn interest – and money – from federal research agencies and the pharmaceutical giant GlaxoSmithKline. The National Institutes of Health (NIH) last year announced a six-year, $248 million project called SPARC, or Stimulating Peripheral Activity to Relieve Conditions. One of SPARC's fundamental goals is creating a high-resolution map of human neural circuits. DARPA, the Defense Advanced Research Projects Agency, has an ongoing program called Electrical Prescriptions, or ElectRx, to fund research into electroceuticals as a way to treat inflammatory and mental health conditions. And GSK, in addition to creating a $1 million award challenge to spark innovations in the field, is investing $50 million into some 40 academic and private research teams to treat up to 20 diseases with electroceuticals.
Compared with conventional drug therapy, neuromodulation offers greater precision and fewer – if any – side effects. "It's a way to reach a broader range of people and diseases . . . and perhaps treat patients who cannot be treated by conventional methods," says Daniel Chew, neural interfaces manager in the bioelectronics group at GSK. Small-molecule drugs are not precise but systemic, says Danilo Tagle, coordinator of an NIH working group on electroceuticals. A drug to stimulate the pancreas to produce more insulin, for example, "is not just going to the pancreas, so there are side effects." It's hoped that electroceuticals can be fine-tuned to interact with the specific nerve fibers of a target organ to make it work properly again. "We want to have a predictive response," Tagle says. Researchers say electroceuticals could eventually treat not only brain disorders but cardiovascular ailments, rheumatoid arthritis, diabetes, obesity, and even some cancers.
Electricity as a medicine is not new, of course. Electroconvulsive therapy to treat certain mental illnesses dates back to 1938. Heart pacemakers have been around for nearly 60 years, and cochlear implants were given FDA approval 31 years ago. Neural implants are occasionally used to treat the symptoms of Parkinson's disease, epilepsy, and severe depression, while spinal implants can ease chronic pain in some patients. More recently, Kevin J. Tracey, a physician and CEO of the Feinstein Institute for Medical Research, successfully treated a rheumatoid arthritis patient in Bosnia with a nerve-stimulating implant. And although efforts to stimulate the autonomous nerve that controls the renal artery to treat hypertension haven't worked as well as expected, researchers are optimistic that they're on the right track. "It's a proof of principle. They just need to work out the code," says Brian Litt, a physician and biomedical engineer who heads the Center for Neuroengineering and Therapeutics at the University of Pennsylvania.
Now It's 'Hit and Miss'
The drawback of current neuromodulation therapies is they're too blunt. "It is still primarily hit and miss," Tagle says. That's because, Litt adds, "we just blast the whole nerve." Consider the nerve that controls the urinary tract. Like most nerves, it has on-off circuits that travel on the same route. "If you just stimulate the whole nerve, it won't know what to do," Litt says. That kind of sledgehammer approach can also produce unwanted side effects. For example, implants may help Parkinson's patients regain better movement control but can also induce emotional and cognitive problems.
So researchers want to figure out how to connect with individual nerve fibers to control their on and off circuits individually. They also want to learn more about peripheral nerves that are connected to organs; for now, those nerves are something of a black hole. "Not much is known about them," GSK's Chew admits. That's why NIH's focus on creating a neural circuit map is so important. The idea is not just diagramming the human nervous system, but sorting out what each nerve fiber does so that devices can be created to read and write the pattern of signals running through them. "Nerve signals go back and forth to an organ, and we have to know how to pick the right ones," says Firat Yazicioglu, director for device engineering at GSK's bioelectronics group.
Crowd-sourcing
To accomplish that Herculean task, researchers will rely heavily on the latest imaging technologies – particularly optogenetics. That's a new area of science that genetically alters nerve cells with light-sensitive proteins and then manipulates them with light beams. Additionally, reading and understanding trillions of signals will require complex algorithms to mine useful information from such massive datasets. That's Litt's area of expertise, and he says the computational muscle to do the job is in place. "We're ready."
But Litt's also urging electroceutical researchers to share data. "Crowd sharing is a way to really accelerate this science." He points to an NIH-funded crowd-sourcing competition earlier this year. After three months and an expenditure of $15,000, it resulted in an algorithm that can predict epileptic seizures with 82 percent accuracy – a big leap from a previous algorithm that took 15 years and $40 million from the NIH and European Union to develop. To overcome reluctance among researchers who worry that data sharing will toughen competition for grants, Litt is encouraging NIH and DARPA to credit – and fund – researchers for getting their data out. "You have to completely change the culture," he says, "but they're intrigued" by that possibility.
Ideally, bioelectric implants based on the information gleaned from the map project would be closed-loop. They would be biosensors that could detect changes in an organ, use that information to fire up stimulations as needed, and then turn them off once the organ's normal function returns. "It has to be an intelligent device," Chew says, "a device that is at one with the nervous system." It will also have to be very small, perhaps initially about the size of a grain of rice, and ultimately as minuscule as an axon, or nerve fiber, which is tiny enough to be injected. The smaller the implants, the less invasive they are.
Powering the implants is a challenge, but the smaller they are, the better. "We will have to shrink them to reduce power consumption even further," Yazicioglu says. Pacemakers are connected by leads to battery packs buried just under the skin. But for bioelectric implants sunk deep into a nerve, that's not an option. So researchers are looking at using inductive power or energy harvesting. One possible solution may come from a recent breakthrough in wireless power invented by Ada Poon, an assistant professor of bioengineering at Stanford University. It uses a power source that can send safe levels of electromagnetic waves – she calls it midfield wireless powering – via biological tissue to an implanted device without the waves degrading.
Almost 'a second brain'
While researchers hope eventually to use electroceuticals to treat many diseases, inflammatory ailments linked to the vagus nerve are the top priority, including rheumatoid arthritis and type 2 diabetes. "The vagus nerve," says Stewart Smith, an electrical engineer and lecturer in bioelectronics at the University of Edinburgh, "is almost like a second brain." The vagus nerve is the longest of a dozen cranial nerves, running from the stem of the brain to the abdomen and connecting en route with many major organs. It's one of the nerves that works involuntarily, controlling unconscious actions, including heartbeat and digestion.
Implants aren't the only way to use electricity to treat diseases, at least not diseases of the brain. Marom Bikson, a professor of biomedical engineering at the City College of New York, applauds the efforts of GSK and NIH, but says he wishes they would focus, too, on non-invasive electroceuticals, mainly transcranial electrical stimulation for treatment of brain disorders. He has parlayed his research into a start-up called Soterix Medical that markets transcranial direct-current stimulation technologies to treat chronic pain and depression. "With implants, you have to figure out: Where do I put it?" He says his work shows that non-invasive electrical therapies, like implants, present fewer side effects than drugs. And, Bikson adds, his methods don't risk infections. But Yazicioglu says bioelectric implants will be so small, the risk of infection is slight. "The smaller you make devices, the better they go with biology. There's less friction." And Litt says that, as hard as it may be to map brain circuits, the payoff from implants will be greater because they will eliminate side effects. With transcranial stimulation, he says, "the problem is it's very non-selective."
The FDA this year approved two bioelectric devices, both from companies in Minnesota. Inspire Medical Systems has created a device that stimulates a tongue nerve to control sleep apnea, while EnteroMedics has a weight-control device that stimulates the vagus nerve to make people feel full. But like other current implants, these are comparatively large and cumbersome. Tagle, however, is confident that the kinds of micro- and nano-size electroceuticals the NIH envisions could be market-ready within 10 years – which, for medical research, is lightning fast.
By Thomas K. Grose
Thomas K. Grose is Prism's chief correspondent, based in the United Kingdom.
Design by Francis Igot
Images courtesy of ThinkStock