Click above for complete view.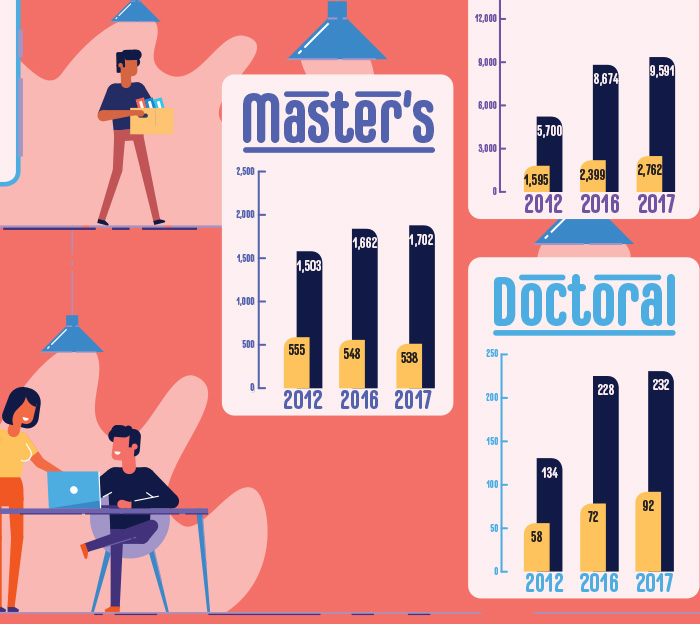 Surge in Degrees Earned by Hispanics
From 2012 to 2017, the number of engineering degrees obtained by Hispanic students increased dramatically. Bachelor's and doctoral degrees both grew at a rate of 69 percent. The growth in Hispanics' bachelor's degrees was significantly higher than the 41 percent increase for all populations during the same period. The total number of doctorates for all populations rose by 15 percent. The growth in master's degrees earned by Hispanics during the period was a modest 9 percent, with the number earned by Hispanic women dipping from 555 in 2012 to 538 in 2017. Between 2016 and 2017, the total number of engineering degrees awarded to Hispanics rose by 9.8 percent.
Source: 2017 Profiles of Engineering & Engineering Technology Colleges
Compiled by Daodao Wang
Infographic by Miguel Ventura