Click above for complete view.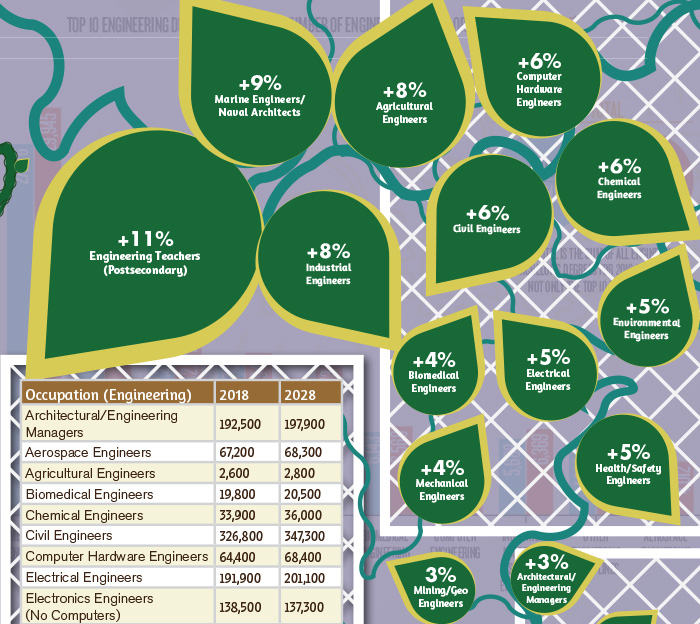 Upward Climb
Compiled by Carolyn Wilson
Engineering and engineering technology employment will grow in the coming decade, though not as rapidly as the overall science, technology, engineering, and mathematics (STEM) workforce, according to the latest U.S. Bureau of Labor Statistics (BLS) estimates. Engineering jobs, which include positions filled by both engineering and engineering technology degree holders, will see a 5 percent increase, from 2,019,300 in 2018 to 2,115,100 by 2028. Engineering technician jobs, which typically require a two-year degree, will grow by 2 percent over the decade, from 701,300 in 2018 to 712,800 in 2028. BLS does not have a job category for computer science, instead listing computational and mathematical occupations. But those two fields will be the main drivers of an overall 9 percent growth in STEM occupations, from 9,708,300 jobs in 2018 to 10,566,800 jobs in 2028. Computational jobs will increase by 12 percent and mathematical jobs by 26 percent during the decade to accommodate the growing application of machine learning and AI technology in industry.
Data Source: United States Bureau of Labor Statistics Employment Projections released September 2019
Design by Toni Rigolosi