Click above for complete view.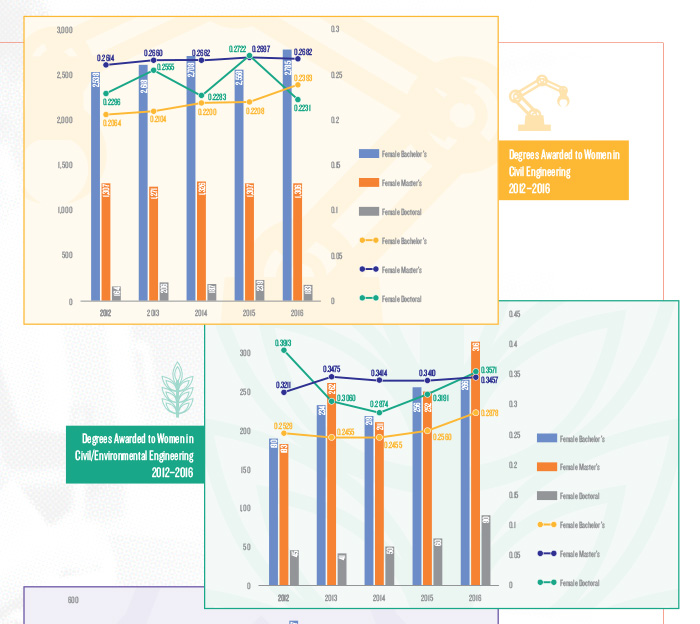 How Women Fare in Civil, Civil/Environmental, and Aerospace Engineering
The accompanying graphics show the proportion of women in the disciplines that figure prominently in two Prism features this month: civil engineering, civil/environmental engineering, and aerospace engineering. Of the three, civil engineering had the most female faculty in 2016, but women represented a higher proportion of faculty in civil/environmental engineering. As women moved up the academic ranks, they accounted for a smaller proportion of faculty members. Among students, women received fewer degrees in civil and aerospace engineering with each step up in degree level, although the number of bachelor's and master's recipients was close in civil/environmental engineering.
Source: ASEE's Profiles of Engineering and Engineering Technology Colleges for 2016.
Compiled by Austin Ryland
Infographic by Francis Igot