Breakthroughs and trends in the world of technology.
Chemical Engineering
The Magic Mitt
In 1995, Jeff Beraznik, a football receiver for the University of Ottawa, noticed how Donnavan Blair, that year's outstanding Canadian university player, could catch practice punts with one hand. It turned out that Blair was wearing glass-cutter's gloves, which had a protective rubbery surface. Beraznik took to wearing the gloves himself and, after graduating, set about making them stickier. He located a chemist in Karachi, Pakistan, to help with the formula and went on to found Cutters Sports Gloves, "the pioneers of performance grip material." Now manufactured by several companies, these supergloves "are probably the most significant performance-related football equipment innovation since the advent of the cleat," enabling players to grip passes they never would have caught in the past, writes the New York Times. At work, the Times reports, is "the scientific principle of polymer adhesion and the miracle of a molecular chain of silicon and oxygen that creates polysiloxanes—viscoelastic substances commonly known as silicone rubber." The silicone is "macroscopically a solid," Sanat Kumar, a chemical engineering professor at Columbia University, tells the newspaper. "But at shorter, microscopic lengths, it is liquidlike." In contact with a leather football, the silicone glove surface acts like "a viscous, honey-like liquid," causing the ball to stick. Anette Hosoi, associate dean and professor of mechanical engineering at MIT, tells the Times the key to the gloves' performance is how soft and deformable the silicone is, adhering to the tiniest variations on the surface of the ball: "Every time you get more deformable, you get a better adhesion." And a winning play. – Mark Matthews
 ©Getty Images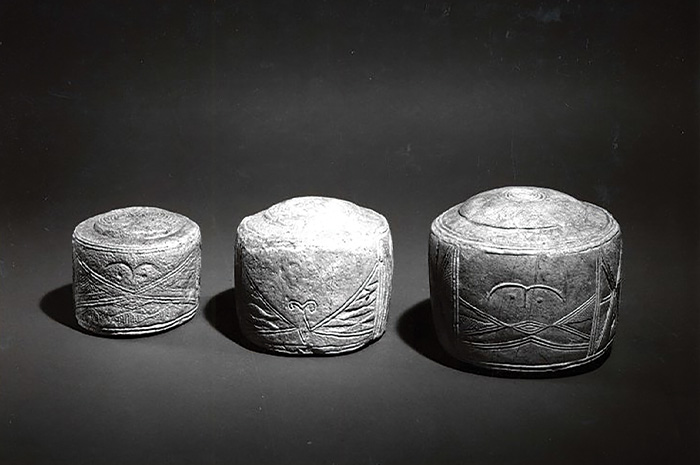 Neolithic Structures
Made to Measure?
In 1889, three chalk "drums" were discovered near the northern English village of Folkton, in Yorkshire. More than a century later, a fourth drum was uncovered near the south coast in West Sussex. Thought to be 5,000 years old, the beautifully carved instruments have long perplexed archaeologists. But researchers at University College London and the University of Manchester may have uncovered their prehistoric purpose: monumental tape measures. Their study, published in the British Journal for the History of Mathematics, found that winding a cord around each drum results in a standard unit of length—3.22 meters—that was used in the construction of large stone and timber circles, including Stonehenge and Durrington Walls. Moreover, the drums appear to have been carefully graduated in size: A 3.22-meter cord wraps around the circumference of the smallest exactly 10 times, and precisely nine, eight, or seven times around each of the larger drums. The study indicates that Neolithic civil engineers carefully surveyed construction sites of large, complex monuments like Stonehenge, and that the required dimensions of giant stones could be relayed to quarry sites up to 160 miles away. Why chalk? The researchers suggest the cylinders may have been replicas of working models made from wood, which doesn't preserve well and thus rarely shows up in Neolithic artifacts. – Thomas K. Grose
 ©The British Museum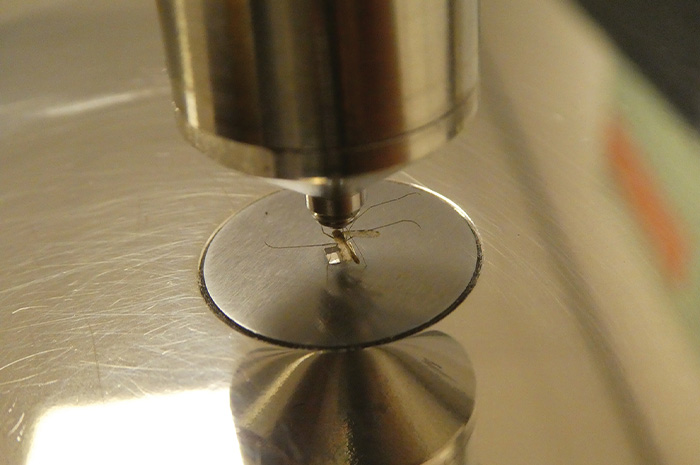 World Health
Vector Detector
The parasite that causes malaria—a malady that killed 435,000 people, mainly in Africa, in 2017—is carried by older females of Anopheles mosquitoes, the Economist reports. But while gender can quickly be determined by looking at the mosquitoes' mouths, figuring out species and age is a time-consuming process that requires sequencing DNA, dissecting the bugs under microscopes, and conducting chemical analyses. Researchers at the University of Glasgow and Tanzania's Ifakara Health Institute are trying to develop a faster technique using infrared spectroscopy. The process involves crushing a mosquito between steel and a diamond and then hitting it with a laser, the magazine explains. The light absorbs chemicals in the mosquito, and when it is reflected back and read by a spectroscope, certain frequencies, or Fraunhofer lines, are missing. Those Fraunhofer line patterns correspond to different chemistries of species, sexes, and ages. So far the method is 83 percent accurate in pinpointing species, and nearly 100 percent accurate in gauging age. Investigators at Ifakara's Mosquito City research facility, which has biospheres that mimic local field conditions, are testing the equipment to see if it works as well outside the lab. Meanwhile, Glasgow engineers are working to build lasers optimized to emit light at frequencies fine-tuned to analyze crushed mosquitoes. The ultimate goal would be a scanning device no bigger than a cellphone that officials could use to quickly determine if a local infestation presents a health risk and to target breeding areas. – T. G.
 ©Mario González Jiménez, University of Glasgow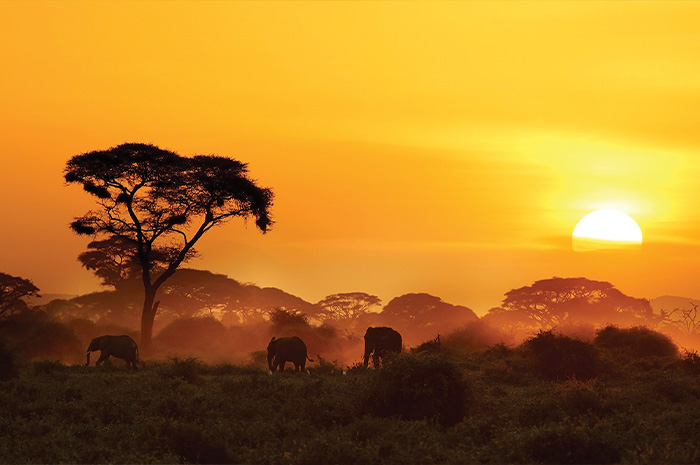 Artificial Intelligence
Wildlife Preserver
Many of the large, beautiful animals that roam sub-Saharan Africa are threatened with extinction because of poaching. It's estimated, for example, that between 25,000 and 35,000 elephants were killed for their ivory each year from 2007 to 2014. Park managers face many challenges in trying to patrol vast reserves, where intelligence is hard to gather and communications can be poor to nonexistent. A few years ago, the Leonardo DiCaprio Foundation—which the film star established in 1998 to help protect the world's remaining wilderness areas—worked with chipmaker Intel and RESOLVE, a nongovernmental agency, to develop TrailGuard, a 24-7, sensor-activated remote camera designed to survey known poacher trails in Tanzania's Serengeti ecosystem. Most of the images it sent back to human responders were blank, however, and many others were of wildlife. Now the team has developed TrailGuard AI, which uses an Intel chip to filter out nonhuman images—an improvement that can extend battery life anywhere from one to 18 months. Once the system's algorithm detects a human or a vehicle, the image is relayed within seconds to park operators via GSM, low-frequency radio, or satellite modem, enabling a rapid-response team to be dispatched. Trials are scheduled for the first six months of this year. – T. G.
 ©Getty Images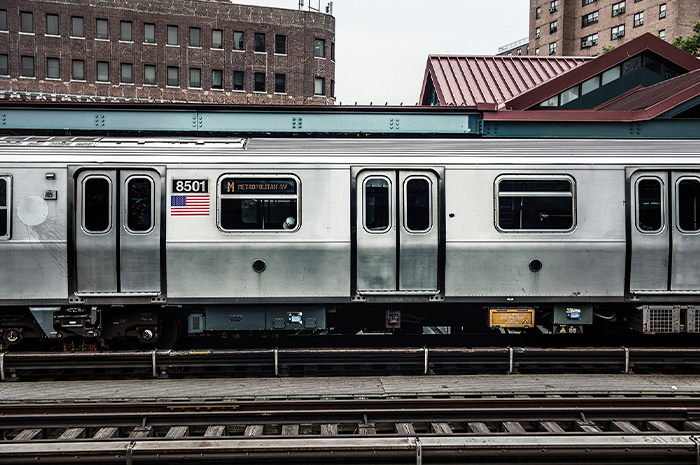 Infrastructure
Recalculated Commute
At 94, the Canarsie Tunnel still carries the New York City subway's L trains under the East River between Brooklyn and Manhattan—about 400,000 people a day. But its aging infrastructure was damaged by torrents of floodwater during Superstorm Sandy in 2012. Commuters were dreading a 15-month repair shutdown set to begin in April. But in January, Gov. Andrew Cuomo announced that a new plan, devised by engineers at Columbia and Cornell universities, would require only partial closures at nights and weekends. As Wired explains, the original fix involved demolishing benchwalls, concrete walkways that allow riders to safely exit the train in an emergency while avoiding the electrified third rail. Back in the 1920s, the cables were buried inside benchwalls to protect power lines from water and rats. The first plan was to replace the walls' cabling and rebuild them with new concrete—work that couldn't be done off-hours because each section would take days to completely dry. The new plan, Wired says, uses cable racking, stringing the lines along the tunnel's walls above the benchwalls. Modern cable jacketing is water- and vermin-proof, so it need not be buried. During nights and weekends, trains will run on reduced schedules, using only one of the tunnel's two tubes. Canadian Civil Engineer Matt Cunningham says "it's a clever solution" that will work. But, "it's not new technology that's only now become available." Which raises the question: Why didn't city and state officials come up with this idea in the first place? – T. G.
 ©Getty Images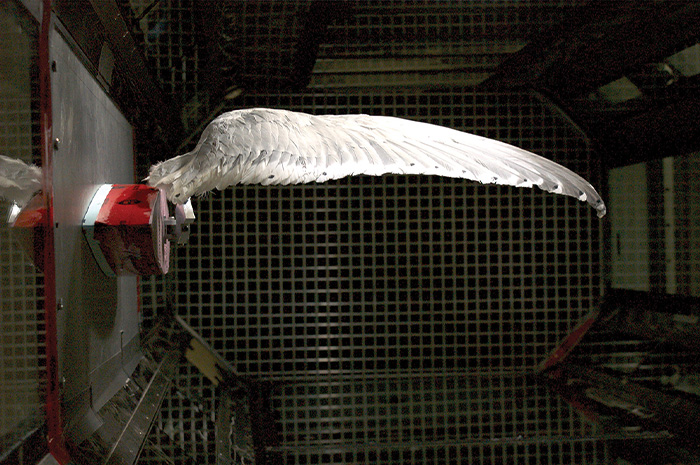 Aeronautical Engineering
Steady or Not
Seagull wings can morph into a variety of shapes to help the birds maneuver and remain stable in various conditions. When soaring, gulls keep their wings fully extended. If, however, they hit turbulence, they can pull their wing tips in and back, which helps them remain in control despite the winds. That's the finding of a team of zoologists at the University of British Columbia in Vancouver. The researchers determined that gulls are able to change their wing shape thanks to a relatively simple joint that allows them to flex the tips of their wings. The team first analyzed photographs of the birds, then studied their wing bones and joints. Later, the researchers subjected 12 different wing shapes to tests in a wind tunnel to measure the lift and drag generated by each one. Figuring out the architecture of gull wings, the researchers say, could one day lead to advances in aircraft design, particularly drones. – T. G.
 ©Christina Harvey, University of Toronto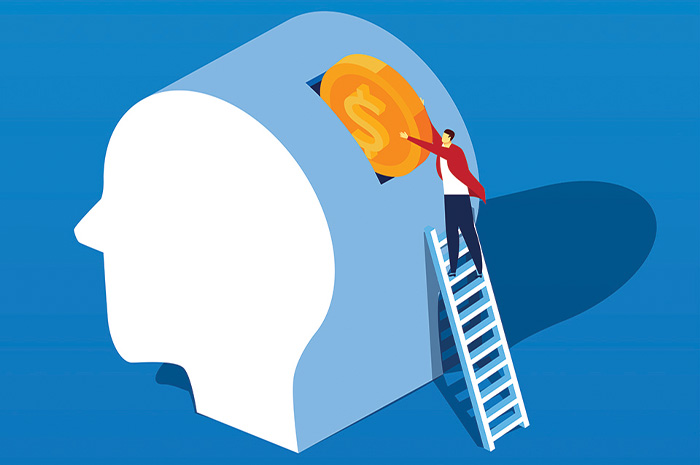 Research Funding
Luck of the Draw
The academic grant process, if not broken, has become highly inefficient. In the 1970s, 40 percent to 50 percent of applications were green-lighted, and it was relatively easy for agencies to pick and fund the best proposals. Today, less money and more applicants mean only 10 percent to 20 percent receive funding. Instead of a competition between best ideas, it's now a contest to see who can write the best proposals, says Carl Bergstrom, a University of Washington biologist. One easy fix would be to give agencies more money for grants, but that's a heavy lift politically. In a recent paper, Bergstrom and Kevin Gross, a professor of statistics at North Carolina State University, suggest a radical overhaul based on the economic theory of contests: a partial lottery system. Agencies would pick the best applications, say the top 40 percent, and then award funds in a random draw. Applicants would be aiming for a shot at winning a lottery, a lower hurdle than a guaranteed payout. The theory predicts that academics would then squander less time trying to write perfect applications. Another option, Bergstrom and Gross say, would be awarding grants based on academic distinction, such as an applicant's past record of excellence, though that system would make it harder for early-career faculty and researchers from underrepresented groups to get funded. The best solution, they suggest, might be a hybrid system that uses a lottery for younger applicants and merit-based grants for seasoned faculty. – T. G.
 ©Getty Images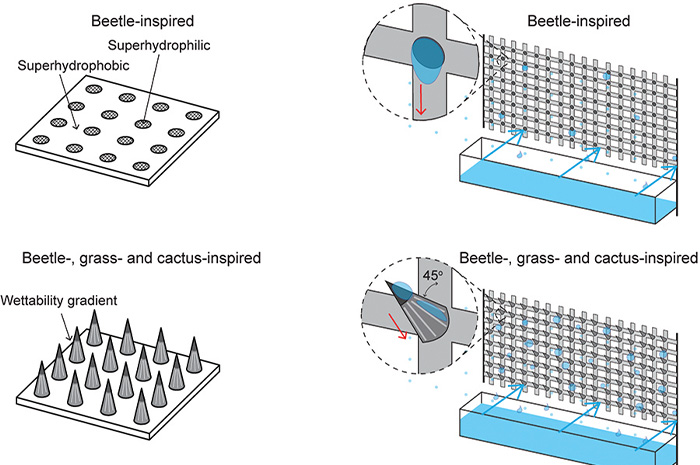 Biomimicry
Desert Aquarians
Gathering water from air in arid climates is not a new idea. Farmers in Chile's Atacama Desert, for example, use large nets to capture water from fog, then collect it in reservoirs. But Bharat Bhushan, a mechanical engineering professor at Ohio State University, thinks there could be more efficient methods, so his team is looking to nature—specifically cacti, beetles, and desert grasses that collect water condensed from nighttime fog. Droplets collect on the bumps on a beetle's back, then slide to its mouth. Desert grasses channel water from the tips of their blades down to their roots. And the barbed tips of a cactus collect drops, then send them down conical spines to the plant's base. Why not mimic these systems on a larger scale to support humans living in deserts? So far, Bhushan's team—which uses 3-D printers to construct different surfaces, then tests them in enclosed, foggy environments—has found that conical shapes work better than cylindrical ones. Grooved surfaces are best for moving water, and hydrophilic surfaces gather the most droplets because they allow water to bead up. On surfaces with numerous cones, larger volumes of water accumulate between the cones when they're spaced just 1 or 2 millimeters apart. Bhushan envisions a scaled up device that could be used to supplement existing water supplies in desert areas, either on a household or community-wide basis. – T. G.
 ©Prof. Bharat Bhushan, The Ohio State University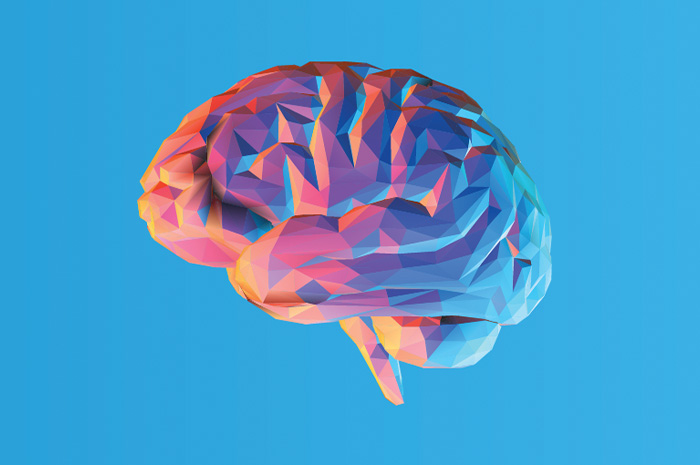 Neuroengineering
Imaginary Voices
Some people who lose their ability to speak because of stroke or disease can communicate using their eyes or small facial movements to move a cursor or select on-screen letters. The late British physicist Stephen Hawking used cheek movements to control an infrared switch on his glasses. Researchers now are working to develop brain-computer interfaces that can decode a person's inner voice, now buried in thoughts, and turn it into computer-generated speech. Science magazine reports on three recent efforts that have used data gleaned from electrodes surgically placed on brains to re-create speech. None of the three teams—based at Columbia University, the University of California–San Francisco, and Germany's University of Bremen—was able to decipher speech that patients had merely imagined. Instead, they picked up brain signals as the patients read aloud, silently mouthed speech, or listened to recordings. However, they were able to show that reconstructed speech made from recorded signals and fed into computational models known as neural networks is possible. But as Science notes, other researchers are skeptical that any of the procedures will work once the patients can no longer speak, because the brain signals that spark when a person hears a voice or speaks in the mind differ from those involved when actually speaking or hearing. One neuroengineer told the magazine that unscrambling imagined speech will require "a huge jump . . . it's really unclear how to do that at all." – T. G.
 ©Getty Images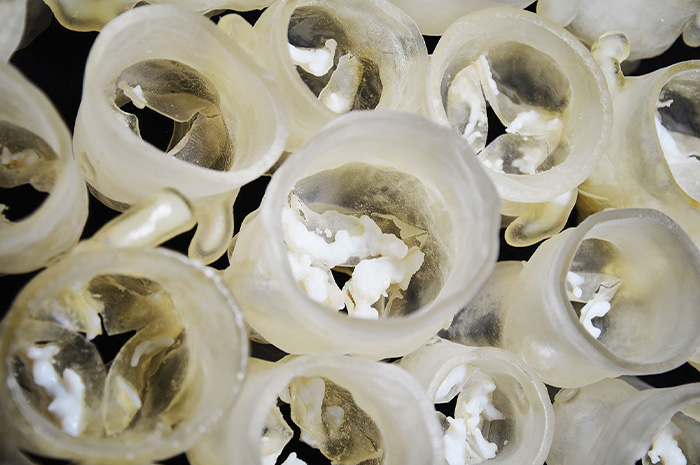 Bioengineering
Rx for Broken Hearts
Patients suffering from an aortic valve buildup of calcium deposits are often elderly and too frail to undergo open-heart surgery. Instead, many receive an artificial valve, which is implanted via a procedure called transcatheter aortic valve replacement (TAVR). But surgeons have a problem: They must pick the perfect-size valve without seeing the patient's heart. Too small, and the valve can dislodge or leak. Too large, and it can damage the heart and cause death. Before undergoing TAVR, patients receive a CT scan so a 3-D reconstruction of their aorta can be made. While the images clearly show the valve's outer wall and calcium deposits, however, the leaflets are too thin to model. To fix this, a team of researchers led by investigators at Harvard's Wyss Institute for Biologically Inspired Engineering, has developed a protocol that includes a new software program and uses parametric modeling that generates 3-D models of the leaflets. It's based on seven coordinates on each valve that are visible in the scans. The digital-leaflet models are then merged with the scan data and adjusted so they mesh with the coordinates before a physical model is 3-D printed. The researchers also developed a printable "sizer" that fits inside the model and can determine what size of artificial valve would best fit. A test that pitted the system against data from 30 patients who had received TAVRs determined that it successfully predicted leaky valves in 60 percent to 73 percent of them. – T. G.
 ©Wyss Institute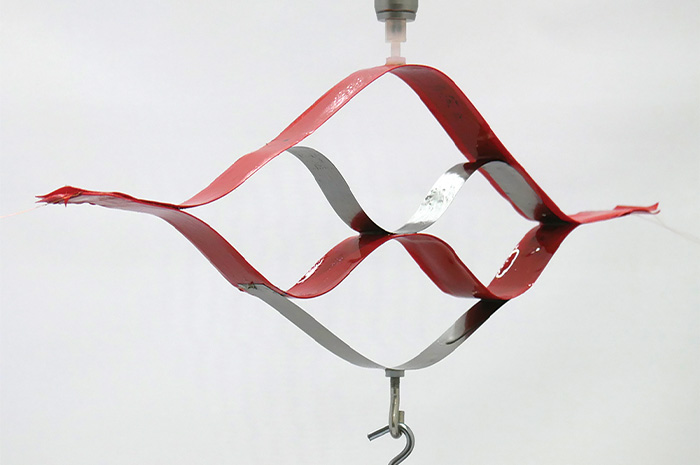 Electronics
Bold Folds
When it comes to robotics these days, soft, flexible, and thin are in. Engineers at Britain's University of Bristol have invented an "origami muscle" that's as thin as paper yet capable of lifting 1,000 times its own weight. The artificial muscle—inspired by the Japanese art of paper folding—uses electrostatic forces that zip materials together like a zipper on a jacket. Electro-origami motors, the team says, are a lighter, quieter alternative to electromagnetic motors. And because they don't need high currents, they produce much less heat and are more efficient than electric motors. Moreover, they work with any combination of insulating and conducting materials, including metals and plastics. The researchers discovered the electro-origami concept a couple of years ago while developing artificial muscles for assistive robotic clothing. Beyond wearable devices, applications could range from micro-robots to space structures—think solar panels that can be folded and stored in small containers. One device constructed by the team is an "electro-ribbon actuator," which consists of two conductive ribbons in a bow shape that lift objects when zipped together. The researchers also demonstrated the technology with robotic grippers, crawling robots, and a flapping origami crane. – T. G.
 ©Majid Taghavi, Tim Helps, and Jonathan Rossitter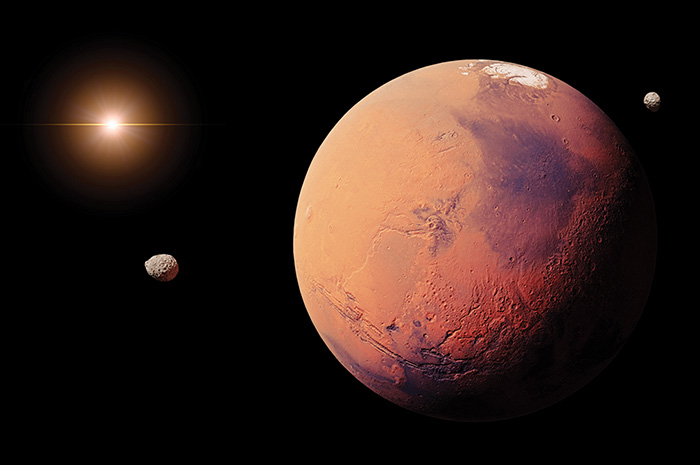 Viticulture
Brave New Terroir
Two years ago, archaeologists discovered shards of clay vessels in the Caucasus region of Georgia that were covered in wine residue more than 8,000 years old. As the Washington Post reports, the finding boosted the former Soviet state's claim of being the birthplace of wine. Now, a group of Georgian entrepreneurs and academics want their country to create the first Martian wines and are working to develop grapevines for an eventual human colony there. The plan may be a bit pinot-in-the-sky at the moment, but the Post notes some of the research may help figure out how radiation, dust, and other Martian environmental hazards might affect agriculture there. The project, IX Millennium, which began in 2016, plans this year to launch a vertical-farming lab inside a hotel in Tbilisi, Georgia's capital, that uses floor-to-ceiling pods to grow vitamin-packed plants, like grapes, strawberries, and arugula. Vertical farming requires little space and human support and uses hydroponic lights. The idea is to see which grapes could best survive in Martian bio-dome colonies. Next, Georgia's Business and Technology University plans to test a simulated Martian environment that features subzero temperatures, high levels of carbon monoxide, and air pressure that's equivalent to an altitude of 20,000 feet on Earth. The team's hunch is that white wine will work better than red. Martian muscatel, anyone? – T. G.
 ©Getty Images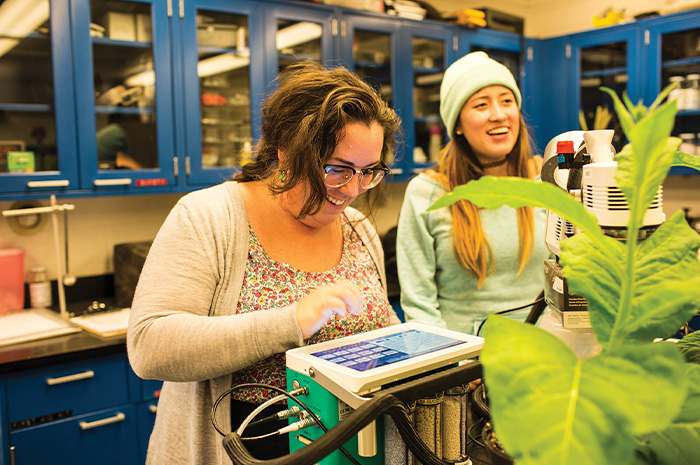 Genetic Engineering
Top Crops
Photosynthesis, the process by which plants use sunlight to convert carbon dioxide from the air into sugar, depends on RuBisCO, a protein that pulls in oxygen and turns it into a toxic compound. Many plants have evolved a chemical system for detoxifying themselves, but this requires a lot of energy, leaving less for plant growth. Now a team of biologists at the University of Illinois has found a way to make the detox process more efficient. "We're sort of hacking photosynthesis," Amanda Cavanagh, a postdoctoral biologist who's part of the team, tells National Public Radio. The team's recently published study describes successful experiments with tobacco plants—chosen because they're easy to work with—in which inserted genes turned off nature's older detox system and ignited a new, more productive one. The manipulated plants grew faster and 40 percent bigger than normal tobacco plants, both in greenhouses and in open fields. The researchers hope to duplicate those results with food plants, including tomatoes, soybeans, and black-eyed peas. Commercializing the gene-engineering process could take years, and regulators and consumers would have to be convinced that the crops are safe to grow and eat. That may be a hurdle in Europe, where public distrust of genetically modified foods is high. – T. G.
 ©Claire Benjamin, RIPE Project