Breakthroughs and trends in the world of technology.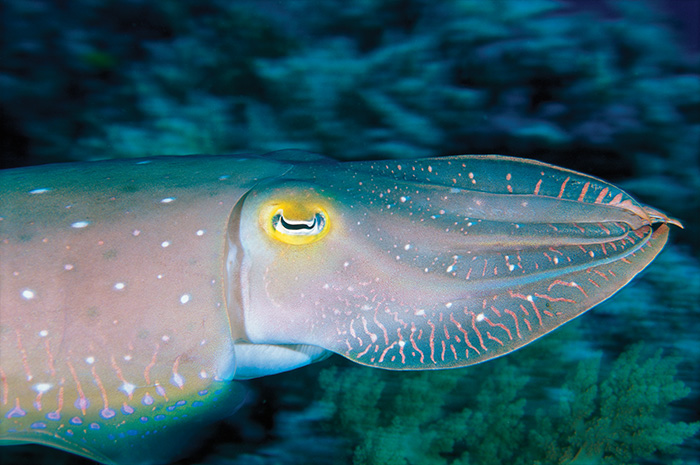 Oral Hygiene
Pocket Full O'Dye
No mouthwash can prevent bits of food from sticking to your teeth and provoking gum disease. But a quick rinse of squid ink—used to flavor risotto nero and black pasta—might someday help dentists quickly and painlessly detect and monitor periodontitis. The idea was hatched during a routine dental visit by Jesse Jokerst, an assistant professor of nanoengineering at the University of California, San Diego, where he heads a bioimaging lab. Periodontitis creates pockets between the teeth and gums whose depth typically is measured with a sharp metal probe. Squid ink, which contains nanoparticles of melanin, stains those pouches. When scanned with a high-resolution photoacoustic ultrasound, the ink heats up and swells, revealing a fuller, far more precise picture of gum disease than current methods. Jokerst likens it to switching on a lamp rather than exploring a dark room with a flashlight. The technique has worked on pig jaws, and human trials are now scheduled. If successful, squid ink could replace the uncomfortable poking that makes dental check-ups so dreaded. – Thomas K. Grose
 ©Thinkstock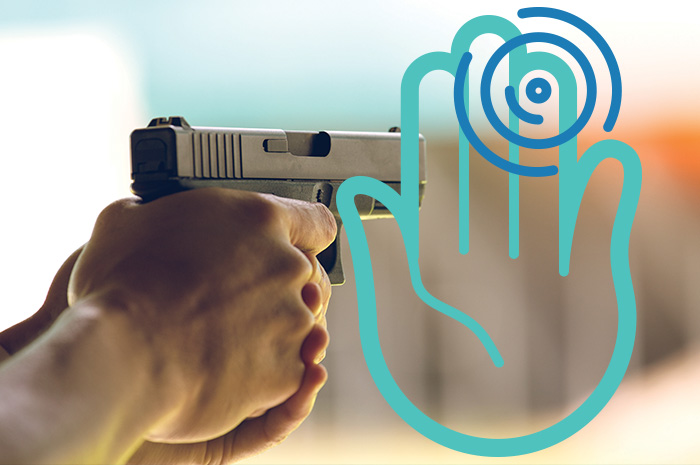 Public Health
Sure Shots
Guns kill 33,000 Americans each year. While only a fraction of those fatalities are considered accidental, many involve children. A study by the Associated Press and USA Today found that in the first six months of 2016, a minor died from an accidental gunshot injury every other day. Gun thefts—an estimated 600,000 firearms annually—remain a problem, too. Both trends bothered Sy Cohen, a recent New York University mechanical engineering graduate. So he and his fellow students entered a $1 million Smart Gun Design Competition sponsored by Eric Adams, the Brooklyn (N.Y.) borough president, and ultimately came up with a winning design. Cohen and his teammates, Ashwin Raj Kumar, Jonathan Ng, and Eddilene Paola Cordero Pardo, beat four other teams of finalists—including a second from NYU, two from the New York City College of Technology, and one from Pratt Institute. Their winning design is a smart holster that won't release the gun unless it recognizes one of three security options: matching the gunowner's fingerprints, using a key card, or recognizing a voice. "We started this because we wanted to reduce accidental deaths and stolen guns. This conquers both of them," Cohen tells the New York Daily News. The team plans to use the award money to try to commercialize its smart holster, which uses off-the-shelf technologies to keep costs low. – TG
 ©Thinkstock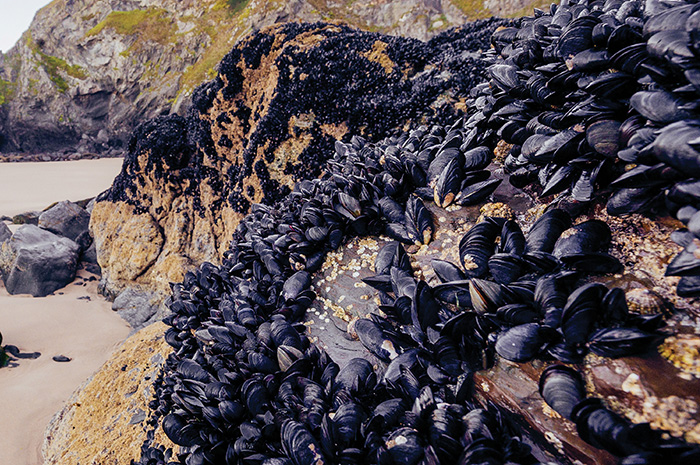 Materials
Fasten-ating Stuff
Mussels are a major marine scourge, clogging pipes and clumping on boat hulls and docks. Enter SLIPS—or "slippery liquid-infused porous surfaces"—a nonstick coating developed several years ago by researchers at Harvard's Wyss Institute for Biologically Inspired Engineering. The researchers claim their product, marketed by spin-off SLIPS Technologies, keeps almost anything from sticking to a surface. Even mussels? wondered a doubtful Ali Miserez, an associate professor of materials engineering at Singapore's Nanyang Technical University. Putting SLIPS to the test, he found not only that the coating foiled the notoriously sticky molluscs but also how: it stymied their ability to detect a hard surface beneath the watery veneer. Unlike conventional copper-based coatings, SLIPS is nontoxic and could prove an environmentally friendly as well as effective way to fight biofouling. – TG
 ©Thinkstock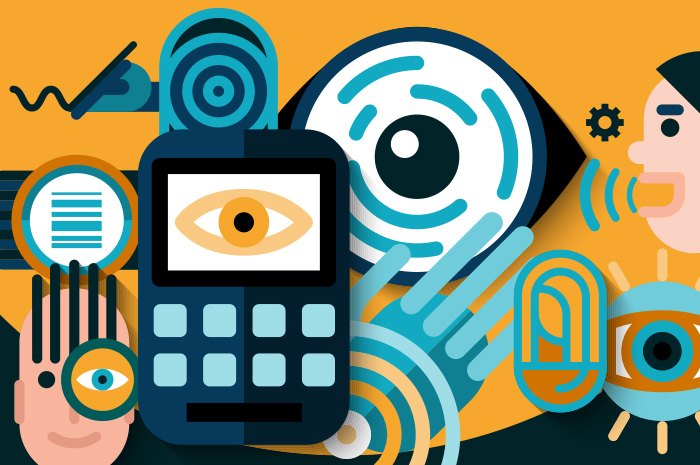 Artificial Intelligence
Screen Test
Moviemakers risk millions in the hope of producing the next big hit. Could artificial intelligence and machine learning improve the odds? Disney Research, the media giant's science lab, thinks so, and is working with colleagues at the University of Massachusetts, Boston, to develop an AI algorithm that can predict if readers will enjoy a short story. To create a database, the Disney team used the crowd-sourced Q&A website Quora to collect nearly 55,000 responses, classifying 28,000 as stories. They then used reader votes as "a proxy for narrative quality" and created several neural networks—which simulate human brain reactions—to determine the popularity of each story. The technology is a long way from being able to pick hot scripts, the ultimate goal. But Disney also is working with Caltech researchers on a deep-learning algorithm that can track facial expressions to determine audience reactions as they watch a movie. The technology can predict within 10 minutes how favorably each viewer will respond to the rest of the film. Disney hasn't said how it plans to use the facial-tracking system, but it's a good bet it will become a key part of prerelease screenings—a Hollywood turkey-avoidance system. – TG
 ©Thinkstock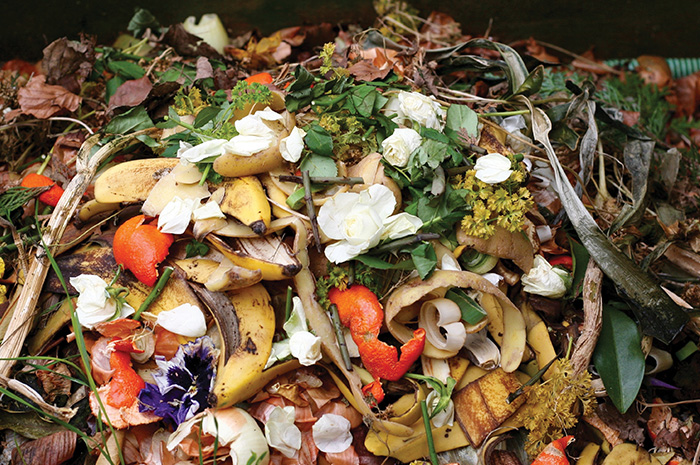 Sustainability
Power Lunch
A state-of-the-art recycling facility that uses four anaerobic digesters to convert food waste to biogas recently opened in the eastern London suburb of Dagenham. The $43.5 million plant will convert 176,370 tons of waste to 494.4 million cubic feet of biomethane per year—enough to power 12,600 homes. Constructed and operated by ReFood, which runs two other anaerobic digester plants in the United Kingdom, the Dagenham facility relies on food waste from restaurants and hospitals, and liquid waste from breweries and other drink manufacturers. England, unlike Scotland, Wales, and Northern Ireland, permits food waste in landfills. Britain has 500 digesters—which use bacteria to break down and turn scraps into gas—but most use corn that's specially grown to feed them. Around 30 percent of U.K. corn is burned for energy. Philip Simpson, ReFood's commercial director, tells online magazine the Engineer that using so much prime agricultural land to grow energy crops while turning a blind eye to food waste streaming into landfills isn't sustainable. He claims that the amount of discarded food currently would support more than 80 similar plants, capable in total of pumping out enough biogas to power more than a million homes annually. – TG
 ©Thinkstock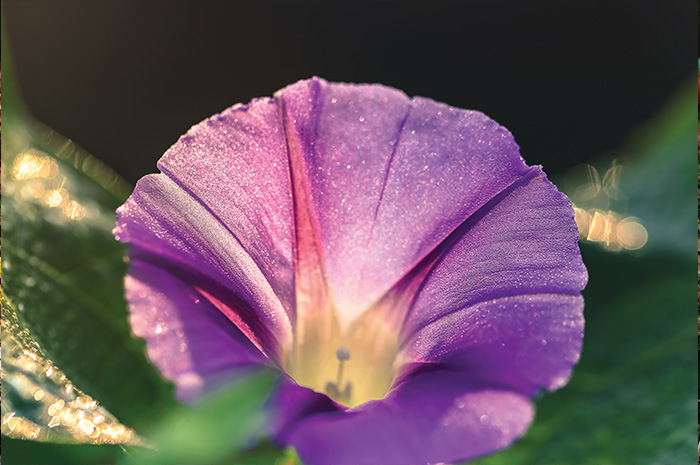 Genetic Engineering
Greener Yields
The United Nations forecasts that global agricultural yields must increase by 50 percent by 2050 to feed the world's growing population. That's a challenge because modern farming methods, including advances in fertilizer and pesticides, have already increased harvests tremendously. Researchers at the University of Illinois, Urbana-Champaign's Realizing Increased Photosynthetic Efficiency project were recently profiled in MIT Technology Review about their work to boost the amount of sunlight plants can convert to biomass—currently a tiny 5 percent. Only a small amount of that biomass makes it to the plant's most edible parts. The RIPE team hopes to genetically engineer crop varieties that are popular in the developing world—notably cassava, cowpeas, and rice—so they produce either more food on the same amount of land or the same amount of food using less water and fertilizer. Meanwhile, researchers in Japan showed that the CRISPR gene-editing tool may have horticultural uses, too. The team used the CRISPR enzyme to cut and paste new DNA code into a specific gene of the Japanese morning glory, successfully causing 75 percent of the plants to put forth white instead of purple blossoms. The colorful trick was performed in part to help educate the Japanese public about the possibilities of CRISPR technology. – TG
 ©CRISPR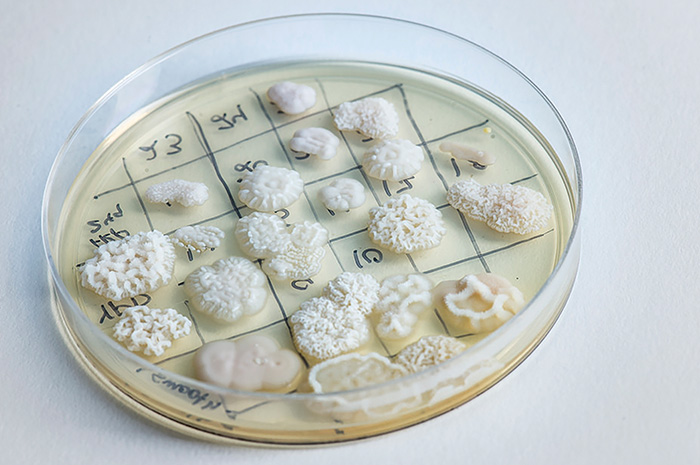 Space Exploration
Waste…  Not!
Mars, here we come! NASA hopes to send humans to the red planet between the years 2030 and 2040, while Elon Musk, the SpaceX and Tesla entrepreneur, aims to launch a private mission by 2025. The flight would take from one to three years. And because the spacecraft could carry only the most essential items, astronauts would have to become self-sustaining very quickly upon arrival. Mark Blenner, a Clemson University assistant professor of chemical and biomolecular engineering, has NASA funding to research a biological system based on strains of the yeast Yarrowia lipolytica, which require nitrogen—supplied from the astronauts' urine—and carbon dioxide—from their breath—to grow. One of the yeast strains would produce an omega-3 fatty acid, which bolsters heart, eye, and brain health. Another strain, once it's fixed with the algae photosynthetic cyanobacteria, would produce a polymer that could be used for 3-D printing of tools and other plastic parts. Blenner, who recently outlined his findings at the American Chemical Society's annual convention, says the engineered yeasts produce only small amounts of polymers and nutrients in the lab. But researchers are working on ways to boost their output. Urine already helps astronauts survive—when it's recylced as water aboard the International Space Station. – TG
 ©EMSL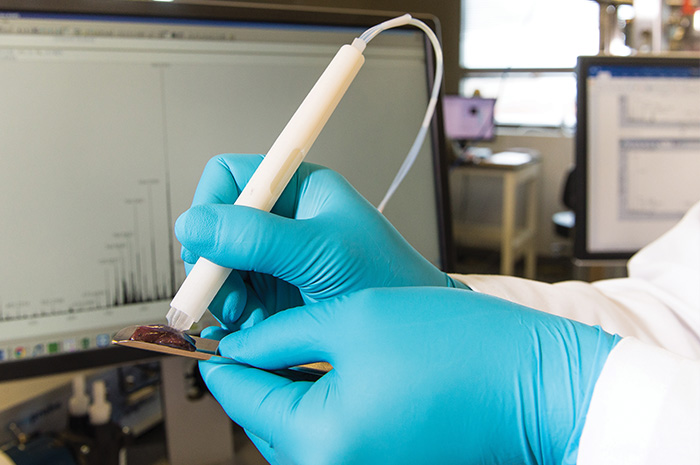 Cancer Research
Heal Thyself
Imagine if there were vaccines that could teach the body's immune system to attack and kill some types of cancers, like melanoma. Or if the human immune system could be manipulated to treat tuberculosis and other infectious diseases, as well as autoimmune diseases like diabetes. That's the promise of a new research program launched by the Wyss Institute for Biologically Inspired Engineering at Harvard University. The Immuno-Materials Focus Area—which includes experts in biomaterials, immunology, and drug delivery—is working to invent materials that can modulate immune cells to target specific diseases or to supercharge the cells that regulate tissue regeneration in trauma patients. The idea is that biomaterials can be created to control how immune cells interact with immunomodulatory drugs, or to "reeducate" the immune system. Already the team has developed an implantable cancer vaccine that in preclinical trials showed it could completely cure nearly half the mice treated. A human trial of the vaccine on melanoma patients is now underway. – TG
 ©University of Texas at Austin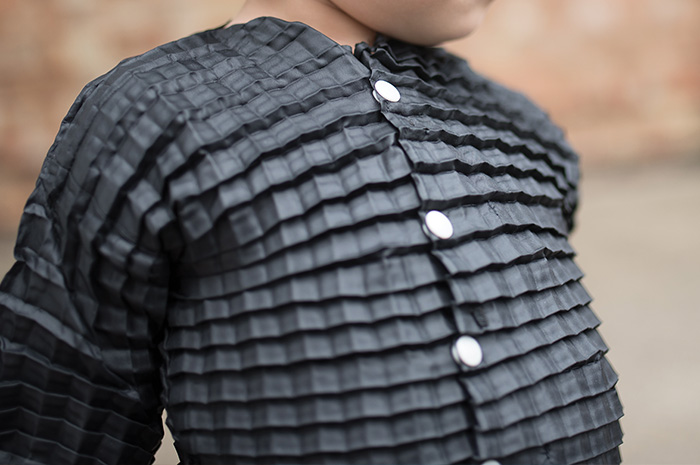 Fabulous Fabrics
One Size Fits All
Any parent knows how quickly children can grow. Most jump seven sizes in their first two years, and keeping them clothed not only is expensive but also consumes lots of water in manufacturing the textiles. Ryan Yasin, a young Brit who studied aerospace engineering at London's Imperial College, may have a wardrobe solution. In researching his master's thesis on nano-satellite deployment, he learned about auxetic structures. Auxetics are materials that expand in all directions when stretched. Yasin, 24, designed a range of kids' clothing—dubbed Petit Pli—with origami-like auxetic pleats he adds to the fabrics. The result: garments that can grow with the wearer from ages 3 months to 3 years. The material is lightweight, waterproof, machine washable, and recyclable, and each garment can be folded to fit in a parent's pocket. The design won Yasin the U.K. James Dyson Award for industrial design. His story is still unfolding, however. He plans to put the $2,270 prize money toward launching a start-up and already is talking to a major British retailer about marketing his line of kiddie couture. – TG
 ©Petit Pli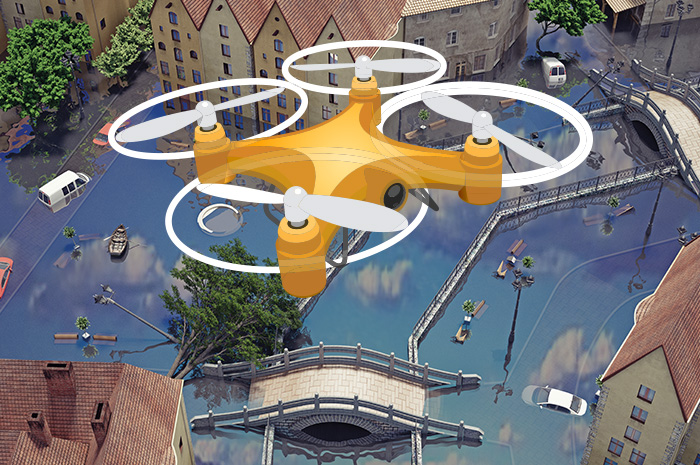 Autonomous Vehicles
Rescue Squadron
Once playthings for techies, drones are proving their worth in the developing world and disaster zones. Zipline, a California robotics start-up, has completed 1,400 flights and delivered 2,600 units of blood to health facilities in Rwanda over the past year, according to the Verge. The company plans to expand operations into Tanzania next year. More than 2 billion people worldwide lack access to key medical products, from blood to vaccines to medications, because tough terrains and lack of infrastructure make deliveries difficult. Zipline's drones, which have a range of 45 miles and can carry packages of up to 3.3 pounds, can deliver medical goods around the clock in any weather, usually within 30 minutes of an order placed via a mobile phone. Meanwhile, Brandon Stark, a drone expert at the University of California, Merced, tells Wired that Hurricane Harvey—which caused massive flooding in Houston—offers a big opportunity to show the value of unmanned aerial vehicles. Drones, he says, will be used to check for damage to homes, bridges, power lines, and water-treatment plants. The Federal Aviation Administration issued at least 137 UAV authorizations to groups involved in response and recovery operations in Texas. Less than two weeks later, the agency issued another 132 authorizations to similar groups in Florida after Hurricane Irma slammed into the Sunshine State on September 10. – TG
 ©Petit Pli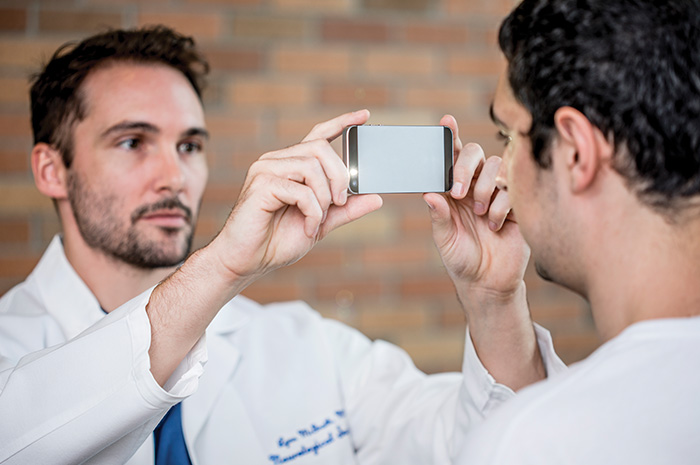 Sports Medicine
Mind Readers
Americans suffer up to 3.8 million sports-related concussions annually, and it's estimated that half of them go undiagnosed. Coaches currently rely on an assessment tool that includes checking a player's balance and asking simple questions. But interpreting the results is highly subjective—as is using a penlight to measure pupil reaction. Coaches soon may have a smartphone app that can accurately detect even subtle indications of brain injury, thanks to engineers at the University of Washington. PupilScreen uses the phone's camera flash to stimulate the eyes and then record a three-second video. The video is processed by a deep-learning algorithm, which measures any changes in the size of the pupils and within seconds compares them with those of a healthy person. In a study published in September, the researchers explained how they developed a baseline by using the app on healthy volunteers, then tried it on six patients already diagnosed with traumatic brain injuries, revealing almost perfect accuracy. PupilScreen is set to undergo a broader clinical study this fall, and the researchers hope to commercialize it within two years. Meanwhile, Purdue University start-up Brightlamp has been testing a similar app, set for release later this year, which measures the reaction of the iris to the camera flash to determine within five seconds if someone is concussed. – TG
 ©PupilScreen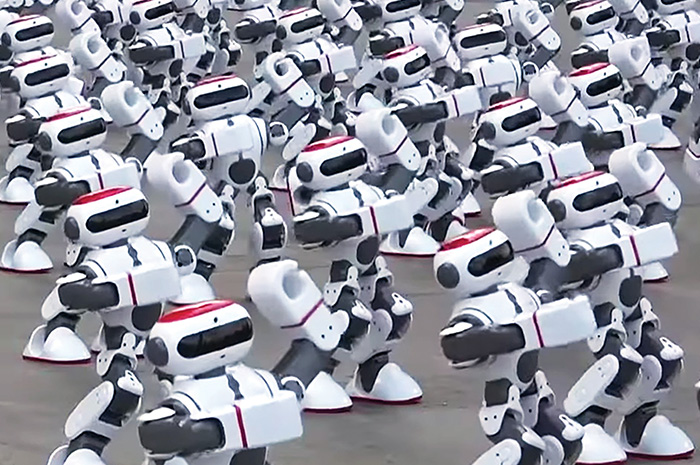 Robotics
Great Wall of Fame
Step aside, Dancing With the Stars fans. These 'bots beat all. Guinness World Records recently released a short video of 1,069 dancing humanoid robots, proclaiming it a world record for "most robots dancing simultaneously." The feat, staged by WL Intelligent Technology Co. in Guangzhou, China, smashed the record of 1,007 boogying 'bots set a year earlier by another Chinese tech firm, Ever Win Company. The stunt helped WL promote its Dobi robots, which retail for around $330. In addition to shimmying, the Dobi robots can also sing, box, do push-ups, and respond to voice commands. The winning routine was managed by a central control system. Radio City Music Hall it ain't. The robots mostly shook their booties and waved their arms to (what else?) techno music. A few fell over, but they didn't count in Guinness's final tally. Besides, human dancers have been known to fall over, too—especially if they've been partying too hard. – TG
 ©WL Intelligent Technology Co.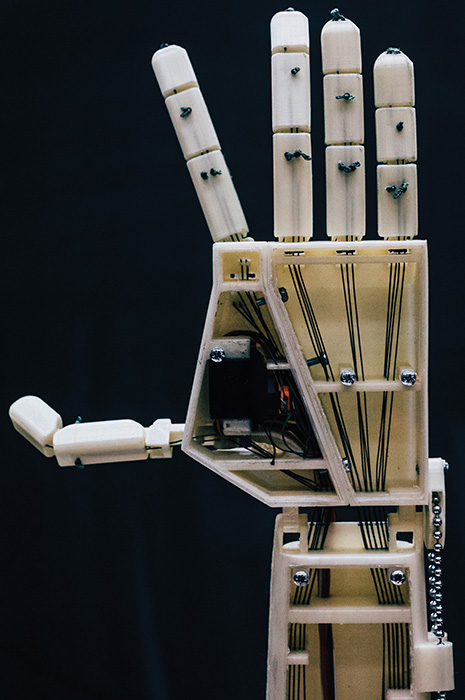 Assistive Technology
Signing On
Communications between the hearing and deaf communities can sometimes be difficult, in part because sign language interpreters are not always readily available. So three University of Antwerp mechanical-engineering Master's students spent the last three years designing and building a robotic arm that can translate spoken or written words into sign language. The robot, called Aslan, for Antwerp's Sign Language Actuating Node, is made from 25 3D-printed parts, and works via an Arduino Due microprocessor, 16 servos and three motor controllers. Because it's built from 3D-printed parts and readily available components, the students see Aslan as a low-cost solution that can be reproduced anywhere. Aslan receives input from a local network and can check for updated sign languages from anywhere in the world. Anyone connected to the network can send it messages, which are then processed to activate the hand, elbow and finger joints. The current version consists of a humanoid arm and hand connected to a machine about the size of a printer. But the trio of recent grads expects future Master's students to build on its original design and eventually add another arm, a face and a webcam to the device. – TG
 ©Project Aslan