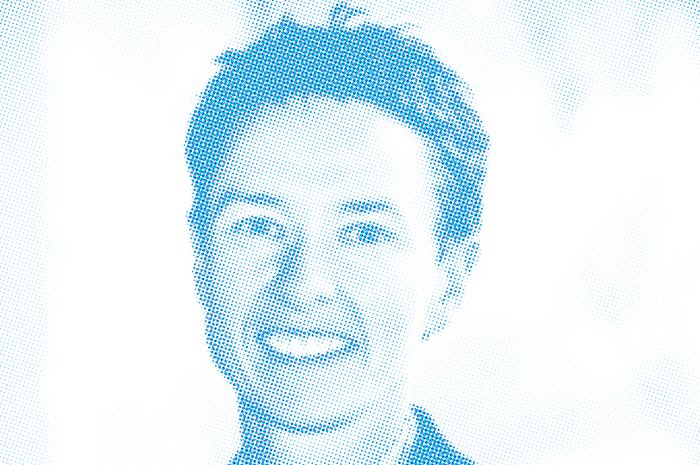 A People-First Profession
An Australian dean wants to overhaul how engineering is taught and practiced.
By Jennifer Pocock
Elanor Huntington describes her journey to engineering education as "a series of accidents." After earning a bachelor's in physics from the Australian National University 1995, she realized it wasn't the science that she loved so much as using science to help others. Switching to engineering, she pursued quantum optics—a continuation of her research on very stable lasers—and earned a Ph.D. from ANU in 1999. She built lasers that were the progenitors of gravitational wave detectors and went on to work on photon teleportation. In 2011, while at the University of New South Wales, she achieved a major breakthrough in the drive to make quantum computing a reality.
Back at ANU as dean of the College of Engineering and Computer Science—the first woman to hold that position—she has shifted her focus from tiny packets of light to the big picture. "I'm really trying to put people back in the center of engineering." By this, she means designing with people in mind. That may seem intuitive, but it is rarely how engineers actually build things, she contends: "Think about all the ways that smart people just make technology without thinking about whether or not someone might actually want to make use of it—or without thinking about the consequences of that technology."
Huntington points to cities where "none of the services make sense," and where it's difficult and unpleasant to commute. Fifty percent of the world's population currently lives in a city, and that percentage will continue to rise. Megacity populations are going to total more than six billion by 2040, she says. "You have to think about engineering a city that is not just about bricks and mortar and roads and sewage pipes—you actually have to make it appealing for people to live in that city."
Toward this people-centered redefinition of engineering and engineering education, Huntington is founding a new institute called the 3A: Autonomy, Agency, and Assurance Institute. She is currently recruiting promising students from all areas of study (including social sciences) and walks of life to help move engineering into the future. Will these students be interdisciplinary or creating a totally new discipline? "Some of them will redefine the disciplines and pull them up to the abstract systems level, but we're also going to be making a new one by pulling together a bunch of disparate disciplines."
While continuing to plan the 3A, Huntington is rearranging the engineering curriculum to include more liberal arts and social science. "We teach people to think about the systems in which technology fits and to design things that include those systems—and that includes the people who fit into the systems as well." Engineering moves so fast these days, she says, that specific content, such as coding languages, is less important than learning "how to think like an expert thinker." It's vital that students "understand critical thinking, how people behave when they interact with each other through technology, what it means to live in such a technologically rich world these days," and integrate that into the way systems are engineered.
She hopes her people-first approach appeals to a broader cross-section of students than enter engineering now. Schools and industry tend to recruit "stereotypical students who have known since they were 10 that they wanted to be an engineer." Huntington herself had "never really known what I wanted to be when I grew up," she says. The benefit to appealing to a diverse cross-section of students isn't just to gain more numbers, she says, but to move engineering forward in a positive way. "If you don't have a lot of perspectives when you're designing a system that involves people, you end up designing it for one subgroup of people, not everyone," she says. "And you end up with weird engineering as a consequence."
In Huntington's hands, engineering may be less weird—but very different.
Jennifer Pocock is associate editor of Prism.