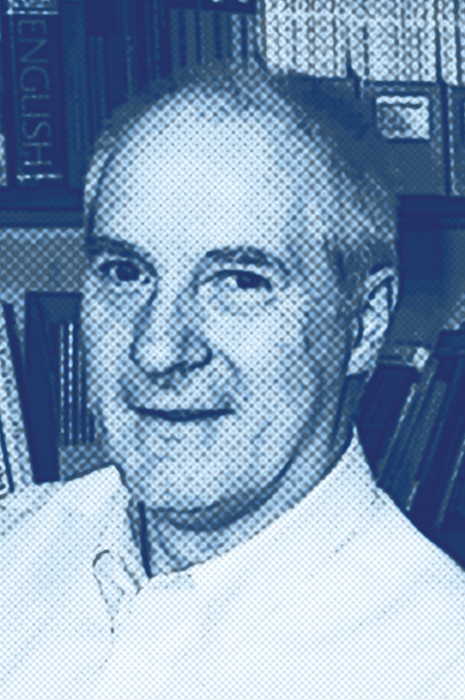 Engineering School Disrupter
An emeritus professor plans curricula for an aspiring United Kingdom university with active learning, no lectures, and 50-50 gender parity.
By Thomas K. Grose
Hereford is a small city of 59,000 in England's bucolic West Midlands. It's a lovely area, famous for cattle, but lagging economically. A few years ago, local leaders had the idea that a university dedicated to engineering and offering in-demand skills could act as an engine of regional development. Accordingly, they set out to create one. There was a hitch, however. None of them was an engineer or knew anything about engineering education.
A call to the Royal Academy of Engineering solved that problem. The academy recommended one of its fellows, Peter Goodhew, an emeritus professor of materials engineering at the University of Liverpool with a keen interest in pedagogy. "I was the first one fingered," Goodhew chuckles. "They asked me to volunteer to help them, and I enthusiastically said yes." He has since helped shape a "pretty radical" engineering curriculum for what will become Britain's first entirely new government-supported university in 40 years. [Entrepreneur James Dyson has also launched a new engineering school, the Dyson Institute of Technology, but it's privately funded. (Prism First Look, December 2016.)]
The Hereford school — set to begin the first of two pilot years in the fall of 2018 with 25 students — will drastically change how the discipline is taught in the United Kingdom. It will reposition engineering as a humanitarian degree that emphasizes multidisciplinary teamwork, entrepreneurship, liberal arts, and leadership, as well as science and math. Not yet accredited, the school can't call itself a university, so it's going by an unwieldy title, New Model in Technology & Engineering, or NMiTE.
Goodhew, 74, whose academic research focused on electron microscopy, spent 21 years at the University of Surrey and an additional 25 at Liverpool, where he also served as dean of engineering and pro-vice chancellor, a position roughly equivalent to a vice president. In the late 1970s, he was an early adopter of computer-aided learning and began writing software programs. Years later, he obtained a government grant to open a materials education center at Liverpool in 2000. "After that, I got heavily involved in pedagogy." Next, Goodhew successfully led the charge for an active learning lab at the engineering school that opened in 2008. A third of the engineering faculty opposed it; he overcame objections mainly because the center brought in $45.5 million.
To him, the NMiTE was a "blank sheet of paper," allowing him to work with education experts without resistance from "legacy, nay-saying staff who are happy with the status quo." Many British engineering schools still rely on last-century teaching methods, Goodhew maintains. Fundamental science and math dominate, as do formal lectures. Students do lab work, but in closed labs where they're told how to do the work to reach a specific result. Design classes teach theory: "They design little and make nothing." And often there's little or no teamwork.
Goodhew worked closely with Olin College of Engineering in planning the NMiTE curriculcum, which includes no lectures and very few classes. Students will work in open labs, using diverse methods to find myriad answers. And they'll work in teams on projects that require designing and building things. Goodhew wants plenty of industrial input, too. Companies will provide students with real-world projects to work on. Liberal arts lessons, including economics and ethics, will be incorporated into the projects, which will revolve around four themes: food production, advanced manufacturing, big data and security, and sustainable living. One huge break from tradition: Students won't need to have studied advanced math and physics to get in.
"There's plenty of research that shows this approach works," he says, pointing to successful models at Olin and Harvey Mudd colleges. In another departure from business as usual, NMiTE says it is committed to a 50-50 gender balance. Women currently account for less than 10 percent of the engineering workforce in the United Kingdom, according to the Institution of Engineering & Technology, an industry group.
The school is expected to be up and running in 2020 with 300 students, and to have a total of 5,000 students within 10 years. It will be centered in downtown Hereford, with unused shops renovated as seminar space and old offices turned into studios and labs, but will also use part of Hereford's Enterprise Zone. The Hereford team raised an initial $650,000, and the U.K. government has since provided $32.5 million more. Industrial donations and charitable endowments will be sought to double that amount. "It's a challenge," Goodhew says. "But we think we can do it.
Thomas K. Grose is Prism's chief correspondent, based in the U.K.