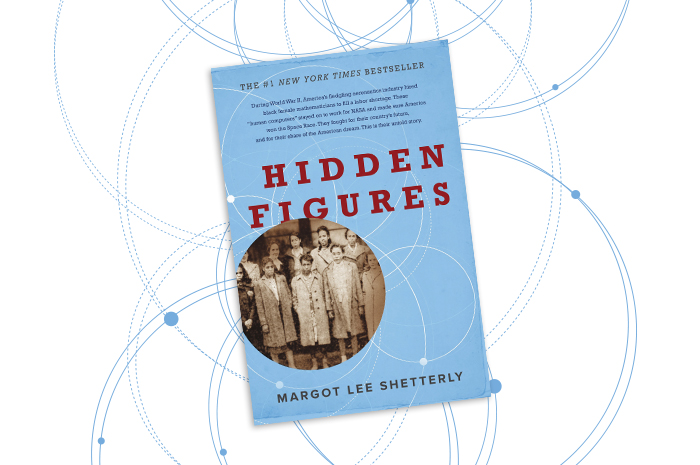 NASA's Secret Aces
In an era of segregation, sexism, and Sputnik, an unsung group of African-American women calculated how to put astronauts into orbit.
Hidden Figures: The American Dream and the Untold Story of the Black Women Mathematicians Who Helped Win the Space Race
By Margot Lee Shetterley.
William Morrow, September 2016. 368 pages.
While Ada Byron Lovelace and Admiral Grace Hopper are celebrated as pioneers of computing, many other women in the sciences have been largely obscured. In the United States alone, female mathematicians performed complex calculations for such organizations as the National Aeronautics and Space Administration, Caltech's Jet Propulsion Lab, and the Harvard College Observatory. Yet these "human computers" seldom received recognition beyond their own work groups. Margot Lee Shetterley brings new light to this neglected history through her account of African-American female mathematicians at the Langley Memorial Aeronautical Laboratory in Hampton, Va., home of the National Advisory Committee for Aeronautics (NACA), NASA's predecessor.
Hidden Figures begins with the 1940's imperative to generate faster, more agile military aircraft. While Langley had tested high-performance aircraft for NACA since 1918, the wartime push meant finding greater numbers of engineers, mechanics, craftsman, and computers—the women who could "process the numerical deluge that issued from the research." As black women responded to the public call for mathematicians, Langley, caught between the tension of federal laws and Virginia's segregation mandates, dedicated a West campus building for this cadre, who would become known as the West Computers. Shetterly, an African American and Hampton native whose father worked at Langley, smoothly conjoins the various strands of this story—African-American, female, aeronautical—to tell the early history of NASA through the lens of this remarkable but overlooked group of women.
We learn, for example, of the pathways available to African Americans in the sciences, and the communities and schools that supported them. At a time when most engineering schools enrolled only males, the local Hampton Institute, "one of the leading Negro colleges in the country and the focal point of the black community's participation during the [wartime] conflict," made a strong contribution through its Engineering for Women training class.
While the professional barriers faced by these women are a core issue, it is their persistent effort to effect change that makes this book such compelling reading. Repeatedly barred from Flight Research editorial meetings because that was "just the way things had always been done," Katherine Johnson, a math prodigy, continued asking until the engineers "got tired of saying no." Johnson, who completed graduate mathematics at West Virginia University in 1940, would go on to receive two honorary doctorates and the 2015 Presidential Medal of Freedom for her work at NASA. Her colleague, Mary Jackson, was eventually able to break out of the computer ranks, but only after she had filed for and was granted dispensation to attend the local white-only high school—the required first step to advance to an engineering degree. In later years, she actively promoted science and engineering at regional schools, and in 1979, became Langley's Federal Women's Program manager.
Shetterly's account of Langley's aeronautical history is equally engaging, from World War II expansion to Mach speed experimentation and introduction of the first mainframe computers. Originally intended for the finance department, the IBM 7090 was quickly appropriated by the lab's researchers to process "transonic, supersonic, and hypersonic flows and trajectory analyses in a way that surpassed the upper limits of human ability." Yet as NACA made way for NASA and the space race, the human computers remained there, still essential to operations. Johnson petitioned to plot the trajectory of Project Mercury's first orbital flight, and was recognized as the most skilled to do so. By fall 1959, after months of equations, error equations, and launch case studies, she became the first female author of a Langley Aerospace Mechanics report. And in February 1962, when astronaut John Glenn requested a final review before his historic orbit, he knew whom to call: "Get the girl to check the numbers," he reportedly said.
Released soon after the book, the movie Hidden Figures has garnered numerous accolades—including an Academy Award nomination for best picture as well as a standing ovation for Johnson, 98, who joined cast members on stage at the Oscars—and a wide swath of fans, from teens to academics to aspiring engineers, mathematicians, and scientists. The book's print and electronic versions are hitting bestseller lists, and a young adult text has recently been issued. Ultimately, this empowering history could do more to spur diversity in the STEM fields than decades of outreach efforts.
Review by Robin Tatu
Robin Tatu is Prism's senior editorial consultant.
Image Courtesy of Amazon/Thinkstock