Breakthroughs and trends in the world of technology.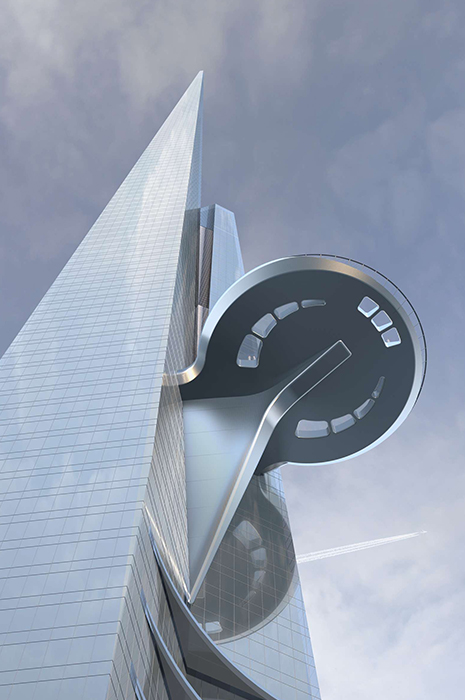 Structural Engineering
Crown Jewel
"To be able to rise from the earth," author Norman Cousins once rhapsodized, "enlarges the human horizon." Though referring to space travel, the noted humanitarian and professor might well be describing the anticipated view from the Jeddah Tower now rising over the Red Sea in Saudi Arabia. So far, just 26 stories of the record-shattering, kilometer-high (3,280 feet) skyscraper also known as Kingdom Tower currently exist. But major hurdles – including building the world's highest elevator and securing more than $1.2 billion in financing – have been cleared, thanks to innovative engineering. Created by Adrian Smith, the same U.S. architect behind the current altitude champ, Dubai's Burj Khalifa, the Jeddah spire features a triangular footprint and sloped exterior to reduce wind loads, notches that shield windows from the desert sun, and 58 lifts (some double-deckers) whose carbon fiber ropes can zip passengers at over 10 meters per second to Earth's loftiest livable floor (108) in under a minute. A sky terrace on the 157th floor – the world's highest observatory – will offer panoramic views over a city known as the gateway to Mecca. Scheduled for completion in 2020, the 252-story landmark will anchor a 57-acre complex that contains a shopping mall, other residential and commercial developments, and a harbor. – Mary Lord
©Architizer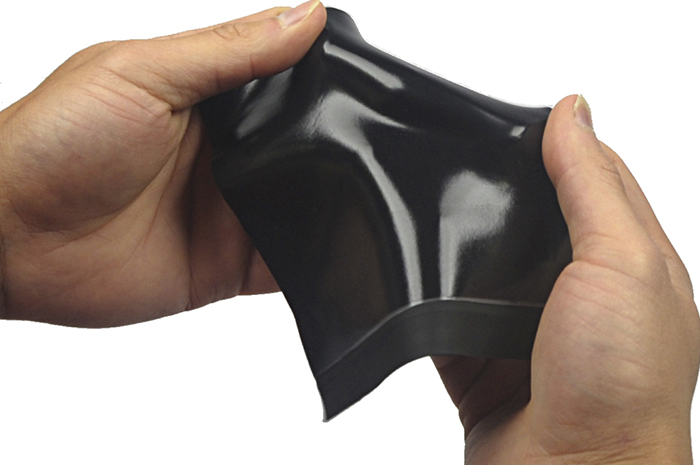 Materials Engineering
Bouncy Bionsensors
If you accidently knock your keyboard to the floor, it might just break. Not if it were made of rubber, like the one developed by engineers at University of Auckland's Biomimetics Lab in New Zealand. The prototype has two sensing layers sandwiched into a single laminated structure. The surface layer is separated into nine different sensing regions, creating nine programmable keys. The device works like a touchscreen but can be wrapped around any object, transforming it to a keyboard. Led by bioengineer Daniel Xu, the team behind the rubber keyboard is spinning off a company called StretchSense to develop sensors and other technologies that are stretchable and possibly wearable – a key to better monitoring of the human body. Today's sensors are mostly made from metal, which limits their ability to track most bendable body parts. But a team at the University of Manitoba has discovered that there's an easy way to make a sensor that is not only highly flexible, but cheap: Use chewing gum. A piece of Doublemint was chewed for 30 minutes, then washed with ethanol. The next day, the gum was coated with a solution of carbon nanotubes – the sensing material. Tests show that the chewing-gum sensor keeps working properly even when strained an astonishing 530 percent. And when you aren't wearing it, the device can be parked on the bedpost overnight. – Thomas K. Grose
©Research Laboratory of Electronics/MIT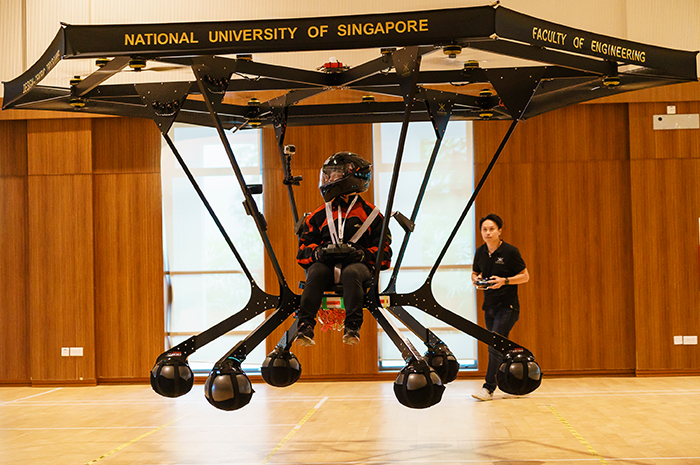 Aeronautical Engineering
Joy Ride
In the 1965 hit 007 thriller Thunderball, Sean Connery's James Bond straps on a jet pack and soars away from the villains chasing him. In real life, despite decades of research, jet packs remain largely impractical, good for only a few seconds of flight. But by toning down the technology from jet engines to electric motors, students at the National University of Singapore have created a personal flying machine that stays aloft for five fun minutes. Dubbed Snowstorm, the machine is powered by a 2.3 kW motor that runs on three rechargeable lithium batteries. It has 24 propellers, each with a diameter of 30 inches, and six legs attached to inflatable landing gear. It can carry one (small) person weighing less than 155 pounds. Eight students spent a year constructing the craft, which is made from anodized aluminum beams, carbon fiber plates and tubes, and Kevlar ropes. The electronic control and stabilization system allows the pilot to adjust thrust, pitch, roll, and yaw. And it can hover in place. As a safety measure, Snowstorm is also linked to a ground-based operator who can take over and steady the craft if the pilot loses control. The students say Snowstorm is designed for indoor recreation, not transportation, so it won't help anyone escape bad guys. – TG
©National University of Singapore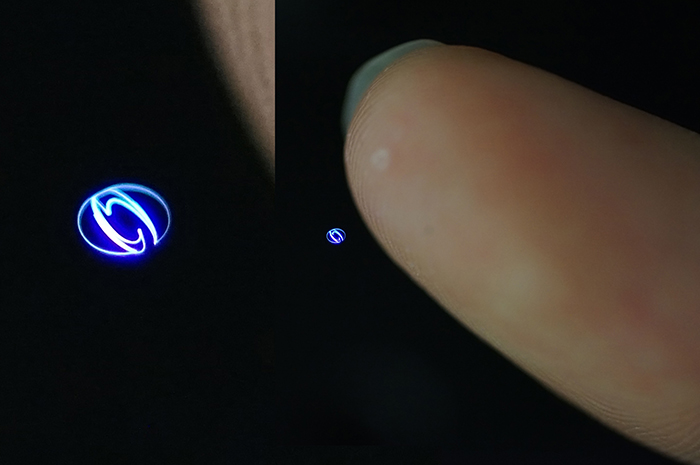 Photonics
Touch Beam
Holograms may look real, but they're comprised only of light. Soon, however, those 3-D images might also feel real. Researchers at Japan's Utsunomiya University Center for Optical Research and Education have created what they call Fairy Lights – tiny, interactive holograms created by extremely rapid laser pulses. Each pulse lasts a mere one millionth of one billionth of a second, but they follow in such rapid-fire succession that it appears like a constant beam. Interrupting this stream allows the hologram's pixels, which are controlled by mirrors and cameras, to be manipulated in mid-air. The tiny prototype images are mere specks on a fingertip, but researchers say the technology could easily be scaled up. Past demonstrations have produced holograms that could respond to touch, but the lasers also burned human skin. The Japanese team has found a way to overcome the problem, paving the way for touchable holograms that could have useful medical or architectural applications. Palpable images could prove a huge hit in the gaming world, too, especially if combined with virtual reality. – TG
©Thinkstock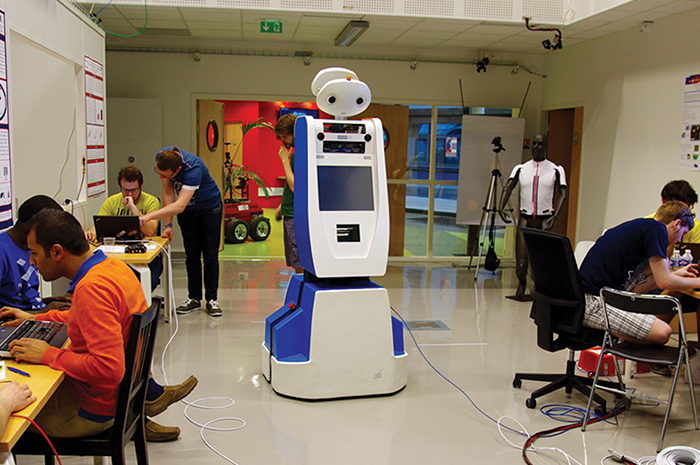 Artificial Intelligence
Polyglot 'Bots
Are you smarter than a robot? Not for long. An artificial intelligence program under development since 2011 by Japan's National Institute of Informatics is on track to ace the country's standardized college entrance exam by 2021. Late last year, it scored 511 points out of 950, well above the national average of 416 and strong enough to gain an 80 percent chance of acceptance into most Japanese universities, though not the prestigious University of Tokyo. Meanwhile, in Europe, Spencer the Robot was given a trial run at Amsterdam's Schiphol International Airport. Designed by a team led by engineers at Sweden's Örebro University, the six-foot, two-inch 'bot looks like an oversized vacuum cleaner with a touchscreen stomach and comes equipped with maps, lasers, and sensors to help navigate around suitcases and people. Spencer can also speak five languages. The idea came from Dutch airline KLM, which said it could cut costly delays if there was a better way to get confused foreign travelers at Schiphol to their gates faster. Over in the United States, computer scientists at the University of Washington are working with developmental psychologists to teach robots to learn like human infants – from watching adults perform a task. One researcher says babies "are the best learners on the planet – why not design robots that learn as effortlessly as a child?" – TG
©LASS Laboratoire
Smart Electronics
Security Risk
High-tech toys may be beguiling, but some come with high-tech dangers as well. Hello Barbie, for example, is a popular doll that sends audio files to a cloud server and can converse with kids, Siri-like. Late last year, however, a security researcher named Andrew Hay hacked the talking doll and got "some data out of it that I probably shouldn't have." Apparently, the dolls were vulnerable to revealing passwords and other sensitive information, prompting Mattel, Barbie's maker, to add security improvements. Early last year, U.K. toymaker Vivid Toys' Internet-connected My Friend Cayla doll was hacked by researchers who reprogrammed it to spout swear words. If cybersecurity concerns weren't enough, some state-of-the-art toys offer up more pedestrian worries. The popular self-balancing hoverboards, for instance, have been catching fire or exploding, probably because their lithium ion batteries are overheating. The fire risk is great enough that most airliners have banned hoverboards from both carry-on and checked baggage. The skateboard-sized platforms, which use gyroscopes to keep their balance, can also reach speeds up to 20 mph – risking a serious accident. Britain has banned them from sidewalks and roads, but that hasn't stopped teens from tempting fate. Last month, a 15-year-old boy was killed when he fell from a hoverboard and a bus ran him over. – TG
©CC-by-2.0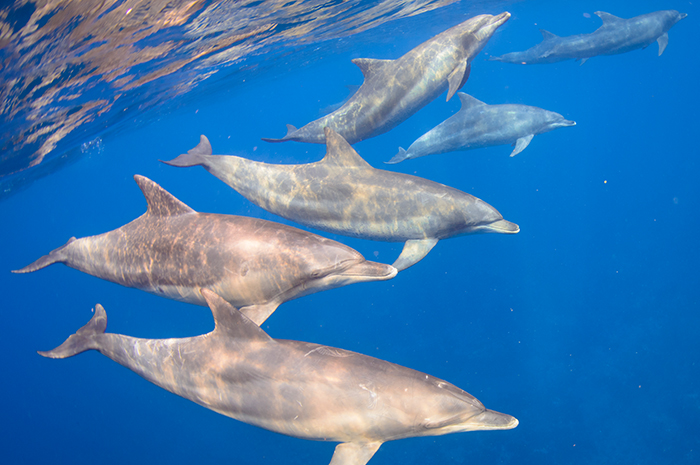 Biomechanics
Splashy Suit
High-performance bodysuits that helped Olympic swimmers set bucketloads of world records at the 2008 Beijing games so alarmed the International Swimming Federation that it tightened swimsuit regulations in 2010 to eliminate any unfair technological edge. Working within those narrow constraints, a Japanese researcher says he has developed a suit that can make a swimmer 2.4 percent faster – a huge boost in races where microseconds matter. Hideki Takagi, a professor of biomechanics at the University of Tsukuba, examined the motions of the world's top swimmers and asked what could be done to the suit to help achieve or enhance those movements. Ultimately, he focused on one movement: the powerful dolphin kick that propels swimmers after they dive in or turn. Using a cutting-edge underwater motion-analysis system as well as a system to analyze the electrical properties of swimmers' muscles, Takagi's team created a swimsuit that uses bands of stretchable elastic along the thighs and buttocks. The bands help improve the position of the toes in relation to the hips during dolphin kicks. Japanese sportswear manufacturer Arena expects the Aquaforce Lightning suit will soon hit the market – where it either will sink or swim. – TG
©Thinkstock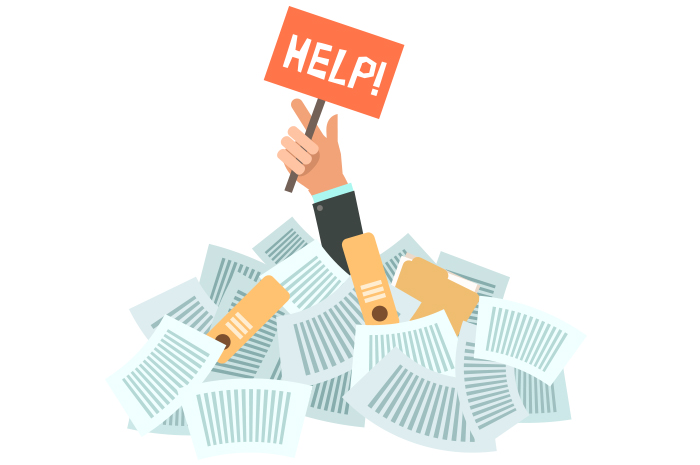 Systems Engineering
Blues Clues
Depression, which affects 350 million people around the world, costs the United States more than $210 billion a year in treatment and economic impacts such as missed work. Patient response to psychotherapy and antidepressants varies widely, but those treatments lead to meaningful improvement in only around half of all cases. Part of the problem is that there are so many different, often overlapping causes of depression. Researchers now believe that better solutions might be found in personalized treatment that considers the unique underlying causes for each patient. That's the goal of a new study led by Andrea K. Wittenborn, an associate professor of human development at Michigan State University. Working with Hazhir Rahmandad, an associate professor of system dynamics at MIT's Sloan School of Management, Wittenborn analyzed nearly 600 scientific papers that looked at major drivers of depression – such as social isolation and brain inflammation – and how they affect one another. The researchers then developed a comprehensive model of depression. While it needs to be further validated, the model could be a first step toward a smartphone app that can analyze each patient's triggers and suggest the best treatment. – TG
©Thinkstock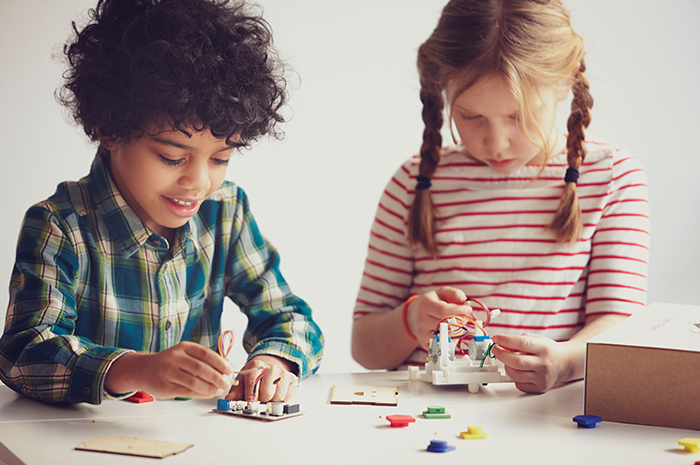 Computer Science
Move Over, Lincoln Logs
Filippo Yacob, CEO of London start-up Primo, is on a mission to teach toddlers coding. He believes that computer programming is a new literacy that should be introduced very early on. Cubetto, a smart programmable wooden robot aimed at kids aged three to seven, is Primo's first product and is expected to hit stores this spring. Kids can program the robot – which sells for £170 (around $250) – through an interactive wooden board by placing differently shaped blocks into the correct holes and then pushing a button to make it move. The idea is to intuitively teach computational thinking, including concepts like algorithms and loops. Last month, Primo launched a new £200,000 ($298,000) crowd-funding effort. Yacob is hoping that investors will agree that a toy designed to teach preschoolers the language of coding has success written all over it. – TG
©Primo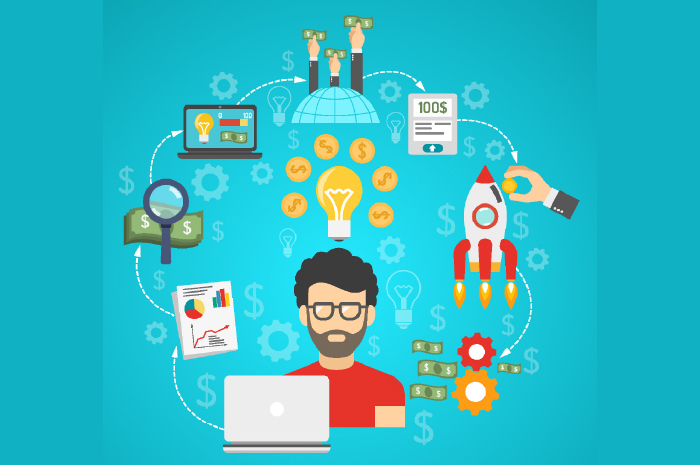 Crowd-Funding
Capital Flight?
A year ago, Welsh start-up Torquing was flying high, having raised £2.3 million ($3.47 million) from more than 12,000 people for its handheld mini-drone, Zano, making it the largest European project ever financed on Kickstarter. Then, this past November, the company shut down shortly after cofounder and CEO Ivan Reedman announced he was leaving for "personal health issues and irreconcilable differences." What happened? Kickstarter wants to know and has paid Seattle-based tech writer Mark Harris to investigate, according to his blog post on Medium. Harris, whose work has appeared in publications ranging from Wired UK to New Scientist, says the crowd-funding site's executives will get the first read, but they won't be allowed to edit or otherwise change his report. His main audience, he says, will be Torquing's more than 12,000 investors, who will get to read the report after it's made public this month. Kickstarter told the BBC that while it's a given that big tech ideas will sometimes fail, "We expect transparency and honesty along the way," and that backers deserved a full explanation of what went wrong. – TG
©Thinkstock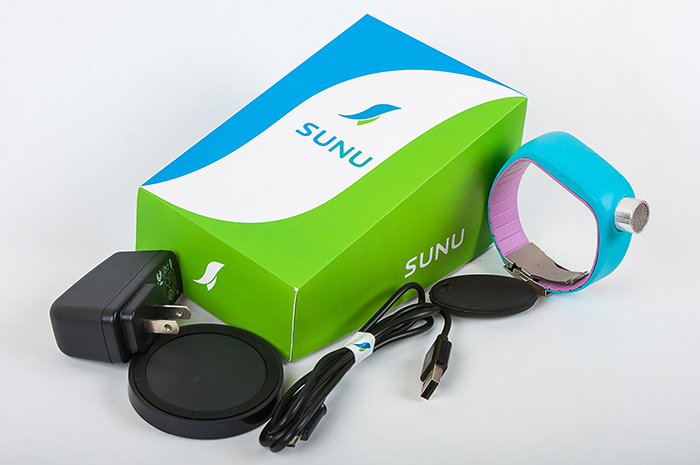 Assistive Technology
Guide at the Side
For the blind, even a short walk to the store can pose all sorts of navigational hazards, from signs to glass doors to tree branches. As an undergraduate in 2005 at the Indian Institute of Technology in Delhi, Rohan Paul began work on a cane top that uses ultrasonic ranging for detection and vibrations for feedback. Once something is detected, such as a parked car or another pedestrian, it buzzes the user's palm. The closer the user gets, the more intense the sensation becomes. When Paul tested his SmartCane device, users had 95 percent fewer collisions. Released as a product in 2014, the attachment sells for $50, with the cost often picked up by nonprofits or government agencies. The SmartCane has 10,000 devoted users in India. Paul, now a postdoc at an MIT artificial intelligence lab, hopes to begin distributing the device in other countries soon. Meanwhile, two mechatronic engineering students at Mexico's Tec de Monterrey, Marco Antonio Trujillo Tejeda and Cuauhtli Padilla Arias, have invented an ultrasonic bracelet to help the blind navigate. The Sunu bracelet also uses high-frequency sound waves, just like bats and dolphins. Waves hit an object and bounce back to a sensor, which sends a vibration to the wearer's wrist – an approach that really resonates. – TG
©Sunu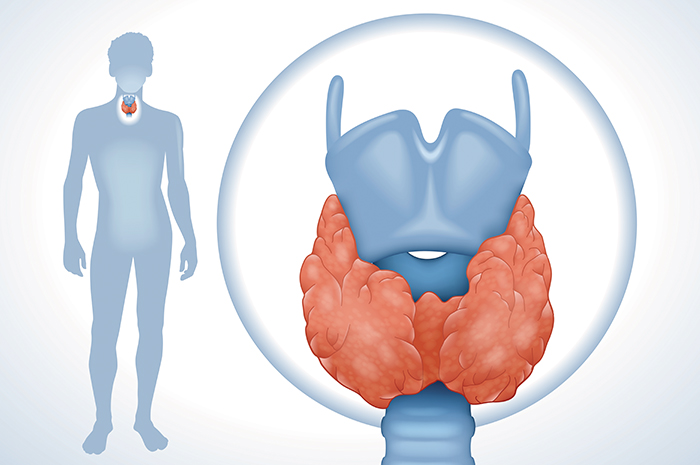 Biomedical Engineering
Good Vibrations
On any given day, some 20 million Americans suffer from voice loss. Most eventually recover, but some – for reasons ranging from cancer to injury – have permanent vocal cord damage. Now scientists at the University of Wisconsin School of Medicine and Public Health have taken a step toward a potential cure. For the first time, they have successfully grown working vocal cords in a petri dish. It was a tough challenge because vocal cord tissue is unique: It must be pliable enough to vibrate yet robust enough to handle stress and rapid movements. When tested, the vibrating bioengineered cords emitted a natural-sounding noise. The team used two types of cells that help comprise vocal cord tissue: fibroblasts and epithelial cells. The cells, collected from four people whose voice boxes had been removed and from one cadaver, were grown on a 3-D scaffold. The engineered vocal cords were then placed in canine voice boxes attached to artificial windpipes. When air was blown through, the cords vibrated and made a noise similar to a kazoo, which is the sound natural cords make before modulated by the nose, mouth, and throat. The researchers caution that human clinical trials remain years away. – TG
©Thinkstock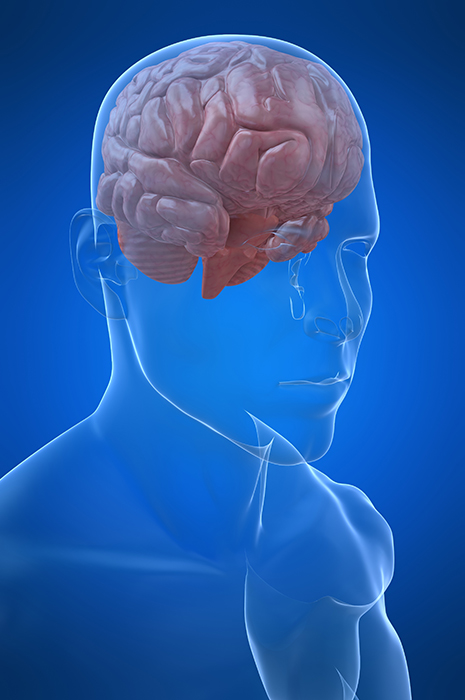 Software
Head Case
We've come a long way in our understanding of the brain, but many mysteries remain. For instance: How do billions of neurons move and assemble themselves into the complex structures that make up a human brain? To find out, a team led by researchers at the National Institute of Biomedical Imaging and Bioengineering are investigating the brain and nervous system of the simple roundworm, Caenorhabditis elegans, which has only 302 neurons – 222 of which form when the worm is still an embryo. The open-source 3-D software they created can track the embryonic development and movement of the worm's neuronal cells. The team hopes that the software, which they have made available to scientists, will help them better understand how brain cells form, the paths they take to their final destination, and how proteins and other molecular factors interact during those early stages of development. Cracking the basic developmental mechanisms in C. elegans should give researchers a better understanding of how more complex nervous systems develop. The software engineering was difficult because the team had to develop new microscopes that could see individual cells clearly without overexposing them to light. Worm embryos also twitch and twist inside the egg, so the software had to virtually "untwist" the embryos, allowing individual cells to be tracked. – TG
©Thinkstock