Breakthroughs and trends in the world of technology.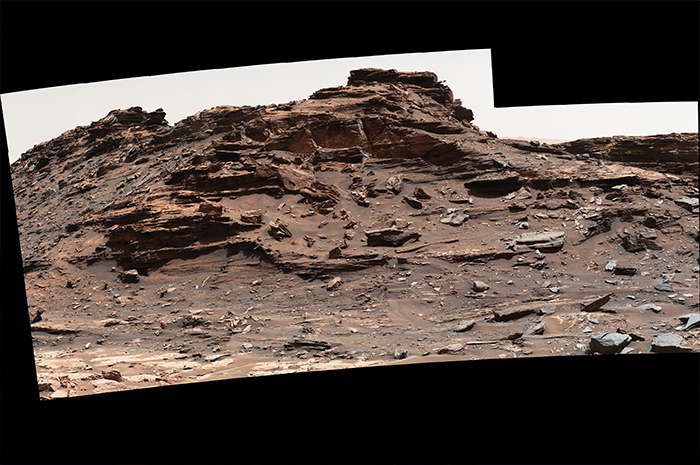 Space Exploration
Strange Land
Black Hills, South Dakota? No, you're looking at layered rock formations in the Murray Buttes region of Mars. The images were captured by Curiosity's mast cameras on the rover's painstakingly slow journey across the Red Planet, now in its fifth year. The robotic vehicle, which found subsurface water a year ago, halts every couple of meters while its 17 cameras and remote sensing instruments examine the geology, mineralogy, and geochemistry of nearby materials. Data sent back to Earth fuel research at Caltech-based Jet Propulsion Laboratory, Arizona State, and Washington University in St. Louis, while MIT's Robotic Mobility Group watches the sinking and sliding of Curiosity's six aluminum wheels on varied terrain. The goal is to learn enough to prepare for an eventual human habitat—an ambition NASA shares with SpaceX's Elon Musk. Any astronauts who have backpacked in the Badlands will find themselves in eerily familiar surroundings. – Mark Matthews 
©NASA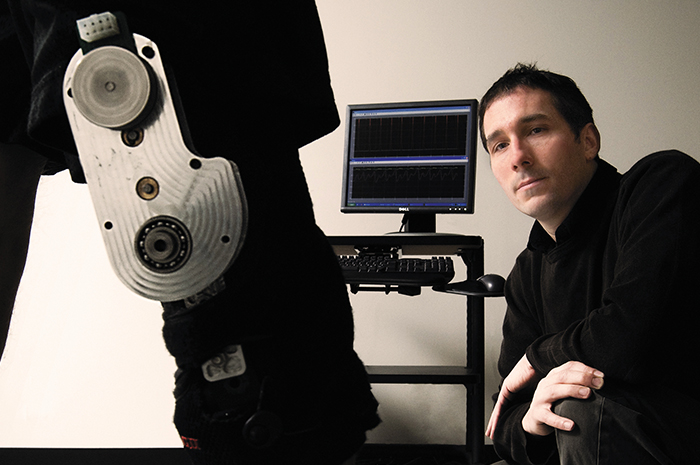 Power Supply
Charge of the Light Brigade
Today's soldier relies on an ever-increasing array of electronic devices, from radios to night-vision goggles to GPS. Trouble is, all those gizmos can require up to 20 pounds of extra weight in batteries, putting strain on feet, knees, and stamina. Canada's Bionic Power Incorporated hopes its Kinetic Energy Harvester will solve that problem by turning infantrymen into power plants. The device, which resembles an athlete's knee brace, is the brainchild of Max Donelan, a professor of biomedical physiology and member of the Locomotion Lab at Simon Fraser University in Vancouver. The human gait is rather inefficient: half the time, the muscles act as propulsion and the other half as brakes. Donelan and his team built a prototype using a commercial orthotic and a gear-linked generator to convert energy normally dissipated as heat into electricity—much the way regenerative braking works in hybrid cars. Electrical engineer Clive Mullins and his team at Bionic Power then produced a commercial model, with a software engineer creating the algorithm that controls when to harvest the power and mechanical engineers designing a brace from carbon fiber and hinges that mimic the workings of a human knee. Each device weighs just two pounds and can generate enough power in an hour of walking to recharge two smartphones. The U.S. Army and Marine Corps will perform field trials in 2017, but Mullins and his team also hope their device will appeal to people worldwide who have cell phones but no recharging infrastructure. – Pierre Home-Douglas
©SFU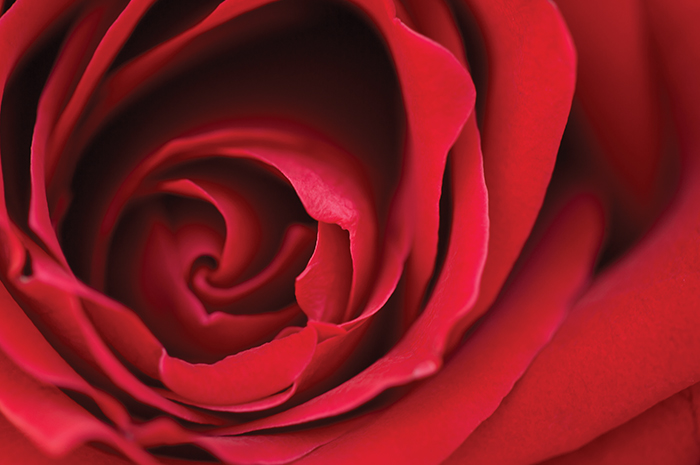 Biomimicry
Rosy Scenario
Nature continues to inspire engineers with designs developed over millions of years. For instance, researchers at Germany's Karlsruhe Institute of Technology have discovered a cell pattern in rose petals that enhances the light conversion efficiency of organic solar cells. Photonics researcher Guillaume Gomard led a team that used electron microscopes to look at the optical and anti-reflection properties of the epidermal cells of a variety of plants. The researchers discovered that the petal's outer cells were particularly efficient, being composed of a complex arrangement of densely packed microstructures and nanostructures. Converting sunlight to energy is dependent upon how much of the light spectrum a cell absorbs, and conversion rates can be boosted if cells can take in light from all angles as the sun's position in the sky changes. The structures on the rose petals evolved to take in light from all incidence angles. So Gomard's team created a transparent, negative mold of a petal's epidermis from optical glue cured under UV light. It was then integrated into an organic solar cell. The relative power-conversion efficiency of the solar cell went up by 12 percent for vertically incident light. Now that's flower power! – Thomas K. Grose
©Thinkstock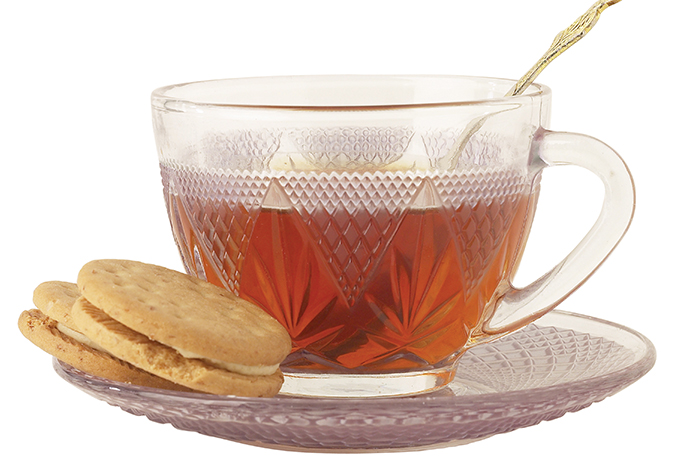 Product Design
Battle Royale
The English love their tea—especially when brewed in bags, as is the case with roughly 96 percent of the 165 million cups consumed daily in Britain. But tea bags were invented 102 years ago, and British entrepreneur Guy Woodall thinks it's time for a change. His company, Yum Cha Drinks, has invented a new way to make a perfect cuppa from a can. While most people soak a tea bag for just 13 seconds, research says five minutes is the optimal time for perfect tea. So Yum Cha brews tea leaves for the full five minutes, then concentrates and seals the liquid in an aluminum aerosol can. Sold under the brand name No More Tea Bags, Woodall's "squirty tea" comes in three flavors—English breakfast (black tea), jasmine, and Earl Grey—with each can containing enough foam for around 20 cups. Consumers spritz as much foam as they want into their cup, depending on how strong they like their tea, and then add hot water. "It's never under-brewed or stewed," Yum Cha's website says. Woodall told the BBC that he was going to put the tea into bottles, but that would have required adding preservatives. Britons aren't rushing to abandon tradition just yet. "What fresh hell is this?" huffed one critic on Twitter. Tempest in a teapot? – TG
©Thinkstock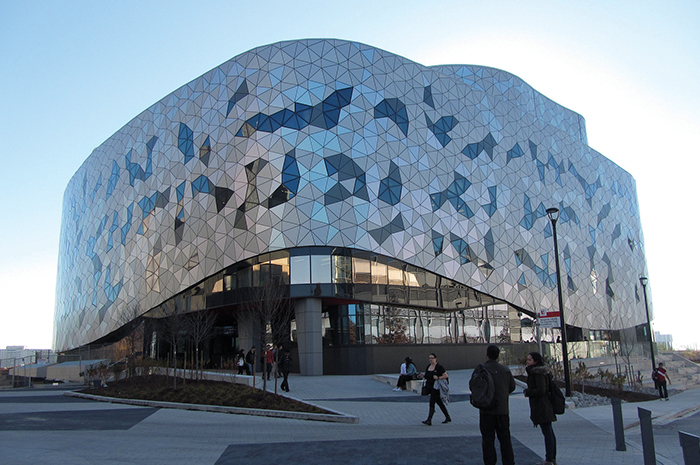 Engineering Education
Creative Space
Four years ago, York University's Lassonde School of Engineering in Toronto overhauled its curriculum. To make its program more entrepreneurial, the college linked with the business and law schools and fully embraced the flipped classroom, where students watch online lectures on their own time and spend class time working on problems or group projects. Now the school has a new $52.3 million home, the Bergeron Center for Engineering Excellence, that's designed to "foster creativity and hands-on learning" and complement its new focus on business needs and entrepreneurialism. The interior of the five-story, 1.8 million-square-foot building takes its cues from the layout of many start-up companies. There are no lecture halls, and classrooms are smaller and more intimate. Chairs and tables dot the hallways, facilitating impromptu student and faculty meetings, Toronto's Globe and Mail reports, and there are whiteboards everywhere. The facility also has many small labs, including a Sandbox, where students from different programs and disciplines will exchange ideas and create prototypes using its 3-D printers. A large, concrete building within the building, the High Bay materials lab, is insulated from the rest of the center so that civil engineering students can test substances and structures by simulating earthquakes or subjecting them to extreme temperatures. You could say the new center truly rocks. – TG
©York University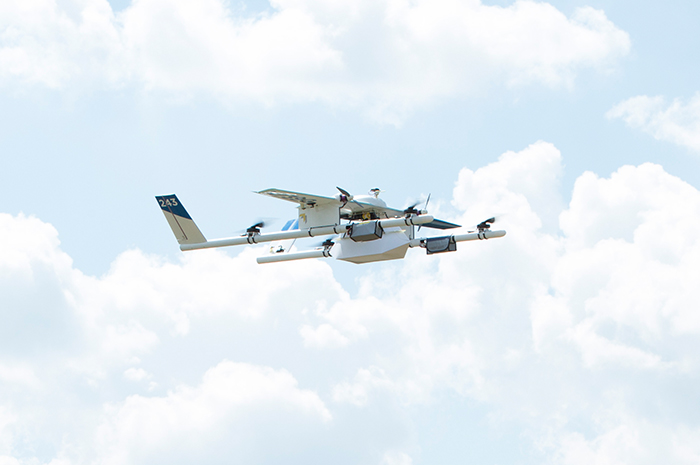 Autonomous Vehicles
Special Delivery
Remember the Flying Burrito Brothers? The late 1960s country-rock band's wacky name sounds downright prophetic today. Last month, researchers from Virginia Tech and Project Wing, part of Google's X lab, began testing drone deliveries of Chipotle burritos on the engineering school's campus. Students and employees can place orders from a special kiosk, and an unmanned aerial system will whisk over their food from a Chipotle truck parked a few hundred yards away. The Federal Aviation Administration runs an unmanned aircraft systems test range at Virginia Tech that conducts research vital to integrating drone operations into national airspace. Project Wing's chief David Vos said in a statement that the collaboration with Virginia Tech "will generate new data on the operation of a delivery system and aircraft, and will help gather insights about how people might use an aerial delivery system in their daily lives." But it doesn't take much research to determine that air-dropped burritos is a concept consumers will love. – TG
©Virginia Tech
Robotics
Tackling Concussions
The San Francisco 49ers had an unusual teammate on their practice field in late August: a mobile virtual player, or MVP, designed to reduce tackling injuries. At 5 foot 11 and 150 pounds, the remote-controlled robotic dummy resembles an overgrown chessboard pawn. It can weave and cut at speeds of up to 18 mph and run a 40-yard dash in around 5 seconds. The Pittsburgh Steelers pioneered the device last spring, and it's now being used by the Rams, Raiders, and Panthers in addition to the 49ers. MVP was invented four years ago by two Dartmouth College engineering students—Elliot Kastner and Quinn Connell—for their senior capstone project. Dartmouth head coach Buddy Teevens had banned tackling during practices six years ago because it's a major cause of concussions. Instead, players used stationary dummies, sleds, and bags in practice. The team's missed-tackle rate in games improved after the ban, but Teevens was frustrated that players couldn't work with moving targets. So Kastner, a former player, and Connell came up with the idea of using robots and ran with it. Dartmouth's Big Green team gave the first three prototypes real-world workouts last fall, and they were an immediate hit. The inventors have since launched a start-up to commercialize their most valuable player. – TG
©Thinkstock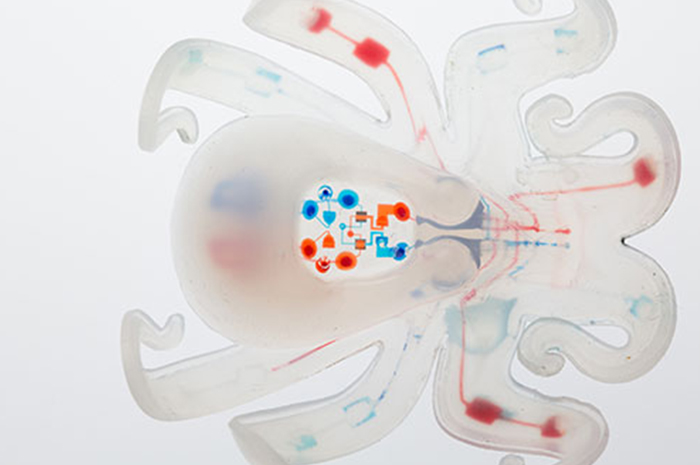 Soft Robotics
Take My Hands
The Octobot looks more like a kid's bath toy than a big step forward in robotics. But its cuteness is only skin deep. Created by researchers at Harvard's Wyss Institute for Biologically Inspired Engineering, the world's first entirely soft autonomous robot is 2.5 inches long and has no rigid parts. Building squishy robots has proved tricky because of the rigid hardware, batteries, and electronics needed for a robot's "brains." So the team opted to use pneumatics rather than electricity. "Instead of passing electrons around, we're passing liquids and gas," co-developer Robert Wood told Nature. The researchers created Octobot with silicone rubber poured into a mold. Then, using a 3-D printer, they etched a network of channels into the rubber using an ink that, when heated, disappears but leaves a behind a hollow space. A solution of 50 percent hydrogen peroxide is the bot's blood, and chemical reactions are used to turn it into a gas that causes the appendages to inflate or contract. A microfluidic microcircuit etched into the rubber is the robot's brain. Octobot can run 8 minutes on 1 milliliter of fuel. Uses for soft robots could include squeezing into tight spaces or gingerly handling delicate objects. – TG
©Lori Sanders, Ryan Truby, Michael Wehner, Robert Wood, and Jennifer Lewis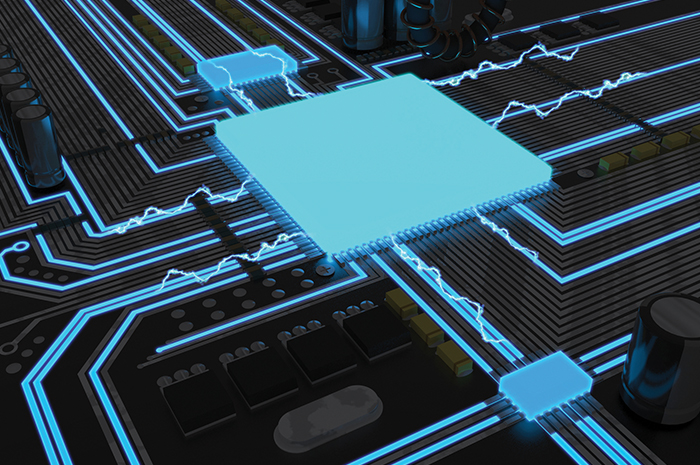 Nanotechnology
Swifter Chips
In theory, transistors made from carbon nanotubes should perform five times as fast as those made from silicon, or use one-fifth the power. But for more than 20 years, efforts to exploit nanotubes' potential have fallen well short of that goal. The big hurdle has been that nanotubes composed purely of carbon are hard to isolate from those with metallic impurities that can act like copper wires and short circuit their semiconducting properties. Now researchers at the University of Wisconsin, Madison, have found a way to make carbon nanotube transistors with a current 1.9 times as high as similar-sized silicon ones. The team developed a polymer that selects and sorts out only the tubes capable of semiconducting. Making transistors from carbon nanotubes that outperform silicon is a "big milestone," says Michael Arnold, the associate professor of materials science and engineering who co-led the study. The researchers had solved another problem two years ago: how to get the nanotubes aligned and properly placed on wafers. Their solution was partially dipping a hydrophobic substrate into water, depositing the nanotubes on the surface, and removing it vertically from the water. The work could pave the way for chips that are faster or more energy efficient than current ones, which would lead to faster processing speeds for computing devices and improved battery life. Carbon nanotube transistors may prove particularly useful for wireless communication technologies that require a lot of current flowing across a small area. – TG
©Thinkstock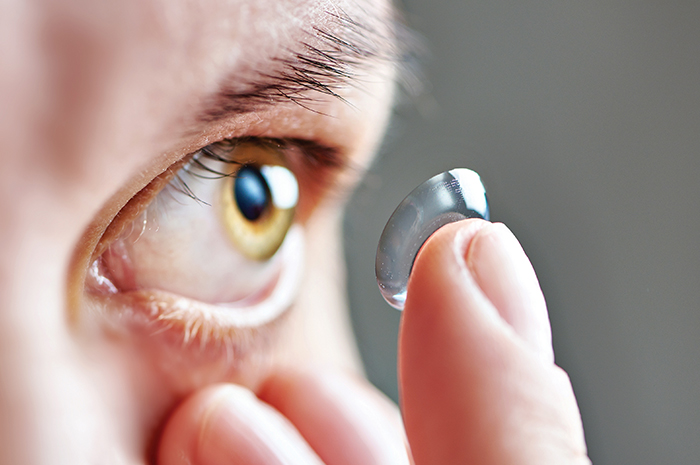 Biomedical Engineering
Clear-Eyed
Glaucoma, the leading cause of irreversible blindness, is preventable if patients use latanoprost eye drops that lower pressure in the eyes. But the drops sting and burn, and are hard to self-administer, so patient compliance is poor—perhaps as low as 50 percent. Researchers have been trying for nearly five decades to develop contact lenses that deliver the medication, yet every effort so far faltered because the lenses dispensed the drug too quickly. However, investigators at Harvard Medical School may have solved the problem. They've developed a contact-lens system that uses a strategically placed polymer film that acts as a filter and slows the release of the medication. The thin film of drug-encapsulated polymers sits at the periphery of each lens, leaving the centers clear for vision while not affecting breathability and hydration. Preclinical tests show that the lenses were at least as effective as daily drops of latanoprost. The system may have the potential not only to greatly improve patient compliance but also to reduce pressure more effectively than the eye drops. Clinical trials are now being designed to ensure efficacy and safety. – TG
©Thinkstock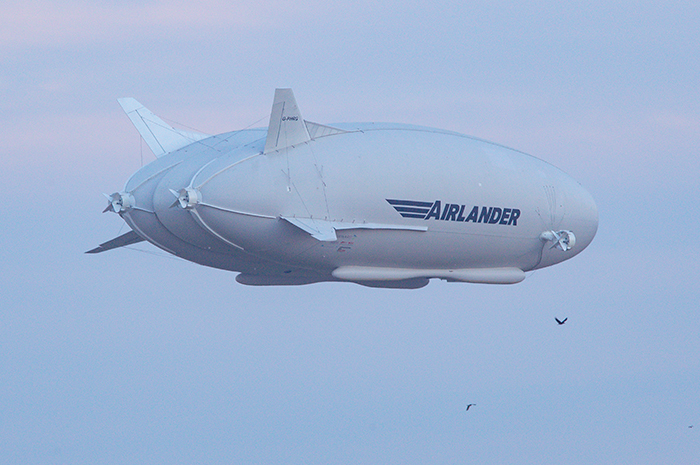 Aeronautics
Heavy Lift?
The spectacular 1937 Hindenburg explosion, which killed 36 people, ended the shortlived era of passenger travel aboard hydrogen-filled airships. But helium-filled blimps have never stopped flying, and their commercial use is poised to expand. The expected market includes luxury tourism, surveillance, and transport of heavy cargo. Airships consume much less fuel than airplanes and can carry far more weight. Several companies are now developing airships, including Lockheed Martin, which earlier this year got a contract to build a dozen. But the leading player is Britain's Hybrid Air Vehicles (HAV). The company's prototype Airlander 10, a 302-foot-long, double-hulled craft that can go 90 mph at 16,000 feet and carry 10,000 pounds of cargo, made news twice in August: first, for completing a 19-minute maiden test flight; and second, for ending a 100-minute flight with a nose-first "heavy landing." The mishap damaged the flight deck and set the company's test schedule back by three to four months. But HAV stressed that the blimp—nicknamed the "Flying Bum" because its hull resembles the human backside, or "bum" in British slang—is a prototype, and that accidents and delays are common in the development of all aircraft. HAV hopes to be selling 10 airships a year for roughly $40 million each by 2021. – TG
©Hybridairvehicles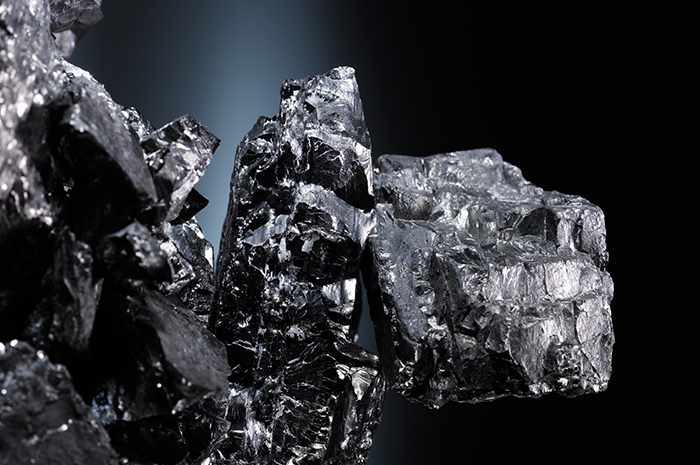 Renewable Energy
Farewell to Fossil Fuel
Electric power generated entirely from renewable sources is a green dream that's probably decades away from reality for most countries. Not Costa Rica, whose 4.9 million residents got all of their electricity from renewable energy for 76 days straight this summer. As of mid-September, the country had relied wholly on renewables for more than 150 days. That's no fluke; last year, it chalked up 299 days without needing to burn fossil fuels for power. Of course, it helps that Costa Rica is small—about half the size of Kentucky—and consumed a mere 10,713 gigawatt-hours of electricity last year. The United States, by comparison, used 4 million GWH. More than 80 percent of Costa Rica's power comes from hydroelectric dams. Geothermal plants provide another 12.6 percent, with 7.1 percent generated by wind turbines and a sliver from solar. Unlike those methods, hydro and geothermal power stations can run reliably around the clock. But hydro plants can be plagued by water shortages, and Costa Rica's were hindered by a bad drought in 2014. Costa Rica still has a million gas-powered cars on its roads and several coal-fired cement plants, so like the rest of the world, it has some ways to go before fully weaning itself from fossil fuels. But it's off to a great start. – TG
©Thinkstock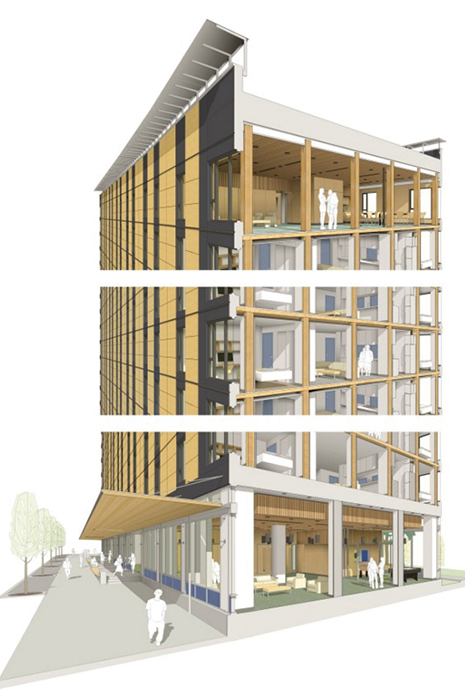 Structural Engineering
Tall Timber
Wood may be one of the mankind's oldest building materials, but architects and engineers are still finding astonishing new ways to use it, including in constructing high-rise buildings and even skyscrapers. The world's tallest wood building is currently the 14-story Treet apartment house in Bergen, Norway, but next year an 18-story wooden dormitory is set to open on the campus of the University of British Columbia. Construction is now underway in Bordeaux, France, on an 18-story wood-framed tower plus two smaller side buildings for a mixed-used development. Meanwhile, work begins next year on the 21-story Haut tower in Amsterdam. A Swedish architect has proposed a 40-story wooden skyscraper for Stockholm, and University of Cambridge researchers are working with British architectural and engineering firms on a planned 80-story London high-rise built from wood. Such sturdiness is possible thanks to the development of new types of engineered wood, particularly cross-laminated timber (CLT), which is constructed from layers of wood glued together with their grains at right angles to one another. As the Economist reports, recent tests at Oregon State University have shown CLT is extremely strong. It is also lightweight, and timber-based buildings have a carbon footprint 60 percent to 75 percent smaller than steel-and-concrete structures. While wood is more expensive than concrete, those costs can be offset by faster building times and big reductions in overall materials used. With proper maintenance, wooden high-rises should last as long as their steel-and-concrete peers. – TG
©Acton Ostry Architects