Breakthroughs and trends in the world of technology.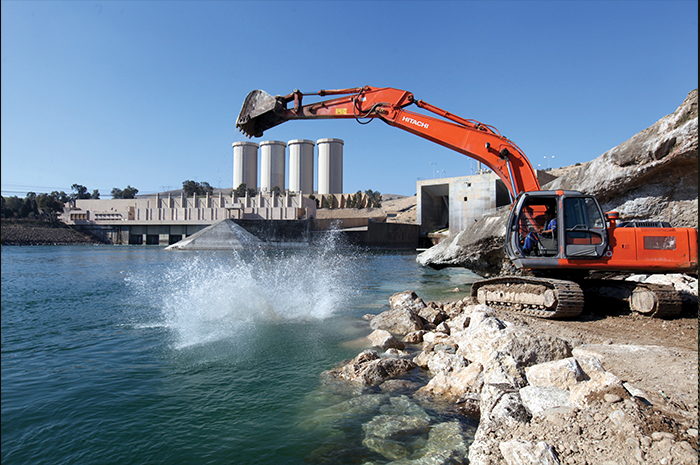 Civil Engineering
A "Wicked Problem," Indeed
Iraq's Mosul Dam, erected across the Tigris River to irrigate farmland and generate electricity, has been a catastrophe waiting to happen almost since it began operating in 1986. Built on porous gypsum and limestone, it keeps hundreds of workers busy round the clock, six days a week, pumping tons of cement into the sinkholes, cracks, and caves at its base just to maintain stability and hold back a 3 trillion-gallon reservoir. Should the dam fail, a huge tsunami-like wave would submerge nearby Mosul and in a few days inundate Baghdad. About 500,000 people could die, the U.S. Army Corps of Engineers has estimated. University of Arkansas civil engineer Richard Coffman sounded a public alarm in 2014 after Islamic State insurgents captured the dam and its employees fled. Kurdish and Iraqi forces soon reclaimed the dam, but not before ISIS destroyed machinery. When work resumed, serious new cavities had formed under the dam, says Nadhir Al-Ansari, a civil engineer at Sweden's Lulea University who has studied the structure for years. He favors completing a half-built dam downstream and abandoning the Mosul dam. Other suggested remedies are restricting the Tigris flow from Turkey and sinking a mile-long concrete curtain 800 feet deep to seal the existing dam wall, the New Yorker reports. There might not be much time. The Tigris usually swells in the spring. "I am convinced the dam could fail tomorrow," Nasrat Adamo, a former senior official at the Iraqi Ministry of Irrigation, tells the magazine. Lessons from the crisis are many, as Jakob Bruhl, a U.S. Military Academy civil engineer who has served in Iraq, recognizes. He and three colleagues developed a course around the Mosul Dam as an example of a "wicked problem"—a complex and difficult case—that their students might confront as engineers. – Mark Matthews
©Azad Lashkari/Reuters/Newscom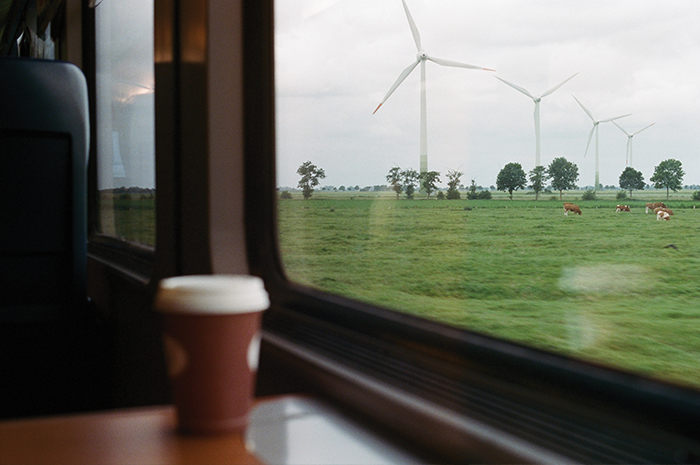 Renewable Energy
The Engines that Could
Trains operated by NS, a Dutch railway company, make 5,500 journeys a day and carry 600,000 passengers. That consumes 1.2 billion kilowatt hours of electricity a year—enough juice to keep all the households in Amsterdam running. NS partnered with Eneco, a Netherlands energy company, in 2015 to find ways to use only renewable energy to power its trains. It hoped to reach its goal by 2018, but the program got up to speed so quickly that the target was reached a year early. So, as of January 1, all of NS's electric trains are running on electricity entirely generated from wind farms across the Netherlands, Belgium, and Finland—some only recently built. Electric trains are more common in Europe than in the U.S., where most trains run on diesel. Still, it's hoped that NS's success will persuade other operators around the world to realize that trains, too, can run like the wind. – Thomas K. Grose 
©Thinkstock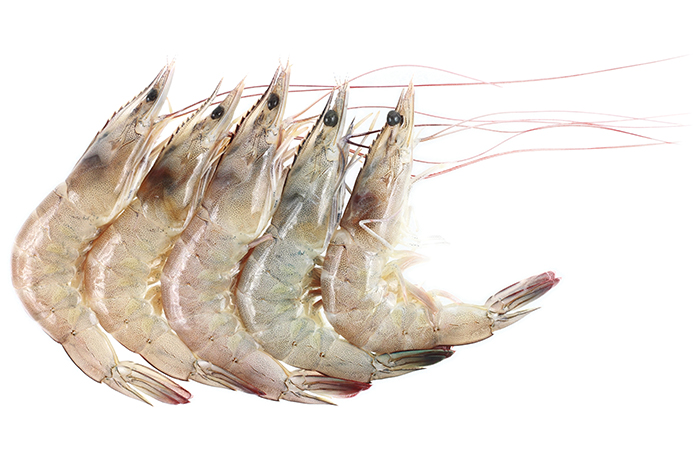 Polymer Materials
Earth-Friendly Shell Game
Only about half the trash in Egypt is collected and taken to landfills. The rest remains in plastic bags piled along roadsides. And some of the waste in those bags is shrimp shells. So Nicola Everitt, an associate professor of materials engineering at the University of Nottingham, is working with researchers at Egypt's Nile University to produce a biodegradable plastic made from shrimp shells that could be used in environmentally friendly shopping bags and food packaging. The goal is to produce the plastic from chitosan, a manufactured polymer derived from chitin, one of the most abundant organic materials on Earth. It's a polysaccharide found not only in the shells of shrimp and other crustaceans but also in the cuticles of insects and butterfly wings. Chitosan is already used for pharmaceutical packaging because of its antimicrobial, antibacterial, and biocompatible properties. Everitt's team boils washed shells in an acid to remove their calcium carbonate, then washes them again before giving them an alkaline bath to strip them of protein. What's left are the long molecular chains that compose the biopolymer. Dried chitosan flakes are then dissolved into the solution, which can be made into a film using standard processing techniques. Animal rights campaigners feared shrimp would be killed for the sole purpose of making plastic, but Everitt insists that the shells used would be restaurant waste. – T.G.
©Thinkstock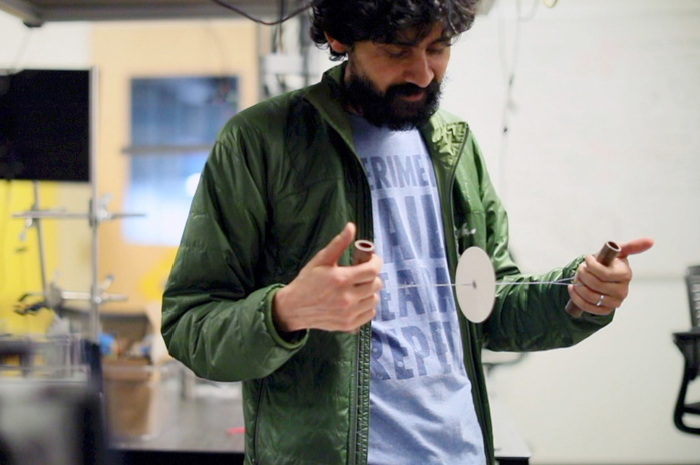 Appropriate Technology
20-Cent Centrifuge
A centrifuge is basic equipment in most medical labs. By spinning blood, urine, or stool samples, it allows for the isolation and detection of infections, pathogens, and parasites. But the machines are too costly and require too much electricity for use in remote areas of poor countries. So Stanford University's Manu Prakash, a professor of bioengineering, set out to develop a cheap alternative. He found inspiration in the whirligig, a basic child's toy that's been around in various iterations for at least 3,000 years. Prakash's version—dubbed the paperfuge—consists of two cardboard discs, some braided fishing line inserted through the discs, some wood or PVC pipe for handles, two small pieces of plastic drinking straws sealed with glue, and a couple of shatterproof plastic tubes to hold the samples (which are inserted into the straws). The two discs are attached to each other with Velcro, which locks the tubes in place. Using the handles to tug at the strings makes the discs spin—at the amazing speed of 125,000 revolutions per minute. A minute and a half of spinning at that speed is enough to separate plasma from blood, and 15 minutes of spinning can isolate malaria parasites. The entire unit costs just around 20 cents to make. Prakash made headlines a few years ago with his foldscope, an optical microscope made from folded paper and a basic lens that costs just 50 cents. – T.G.
©Stanford University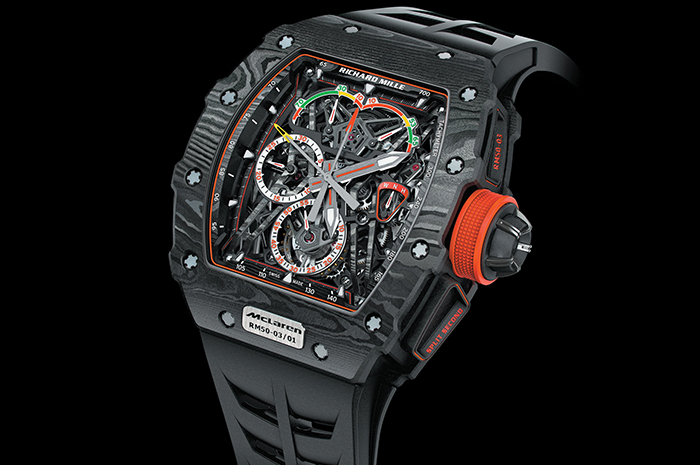 Materials
Light Watch, Heavy Price
As the world's lightest yet strongest material, graphene—a two-dimensional, single layer of carbon atoms first isolated nearly 13 years ago at Britain's University of Manchester—has great potential to revolutionize electronics, energy storage, and materials science. Now it's been used to construct the world's lightest watch, the Graph TPT, which weighs a mere 40 grams. Produced by Swiss watchmaker Richard Mille, in collaboration with McLaren, the British Formula One racing company, the watch has a case made from a graphene-based composite. And graphene was also injected into the watch's rubber strap to improve its mechanical properties and make it more resistant to wear. Robert Young, a Manchester professor of polymer science and technology, says his team not only helped fabricate the different graphene-based components but also analyzed their microstructures using X-ray computed tomography and Raman spectroscopy. "We have shown that the incorporation of graphene in the watch case can have major implications for improved performance of the component in service and also enable further weight reduction in future designs." But don't equate lightweight with cheap. The Graph TPT's pricetag? A cool $1.23 million. – T.G.
©University of Manchester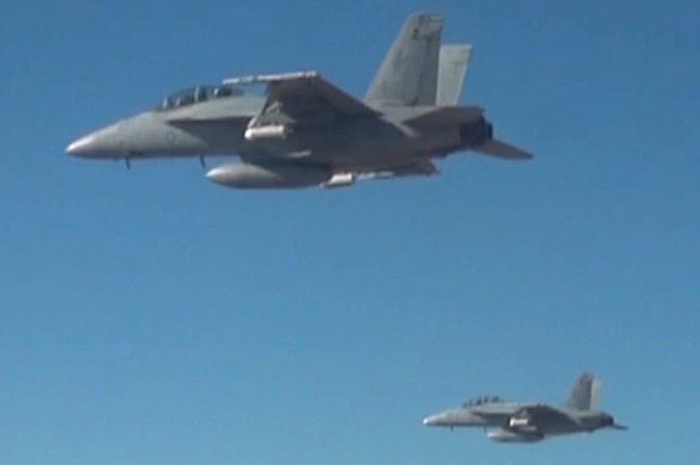 Drone Technology
Swarm Power
Last month, the Pentagon released a video of its successful October 2016 test of a swarm of leaderless drones that work collectively, like swarms of birds or insects. The 103 miniature Perdix drones, each with a wingspan of just one foot, were unleashed by three F/A-18 Super Hornet fighter jets in the skies over California. First developed by MIT students, the mini-drones were modified for military use starting in 2013. They are given a mission but are then allowed basically to wing it. "Perdix are not pre-programmed synchronized individuals. They are a collective organism, sharing one distributed brain for decision-making and adapting to each other like swarms in nature," says William Roper, director of the Defense Department's Strategic Capabilities Office. "Because every Perdix communicates and collaborates with every other Perdix, the swarm has no leader and can gracefully adapt to drones entering or exiting the team." Because of their small size, the drones may be able to defy enemy air defense systems set up to discover and track large, fast-moving jets. While the drones can provide useful surveillance, two British newspapers gave prominence to their potential for targeted killings. – T.G.
©DOD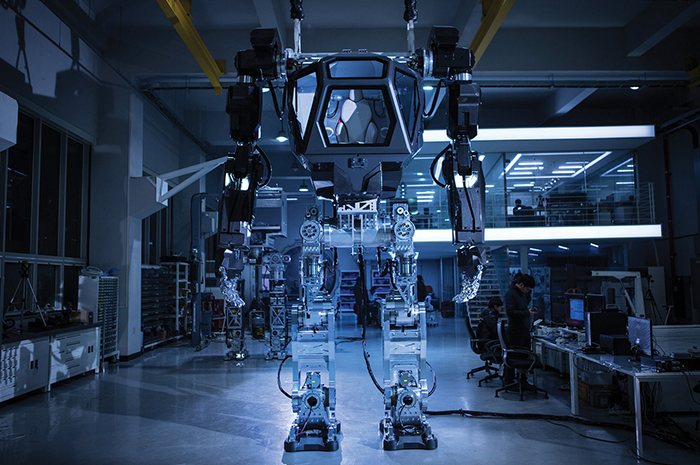 Robots
Monster Machine
Move over Hulk, Goliath, and the BFG…Method-2 is joining your towering ranks. The manned, South Korean-built bipedal robot stands 13 feet tall, weighs 1.5 tons, and can walk like a human—shaking the ground with each step. Its movements are humanlike because its torso houses a cabin for its human operator, who controls the robot's massive limbs with his own movements. All limbs and torso, with no head, the machine resembles the military bots in the movie Avatar. It was built by Hankook Mirae Technology, whose chairman, Yang Jin-Ho, has invested $200 million in the project. Designer Vitaly Bulgarov, who has built robots for several Hollywood films, including Transformers, Robocop, and Terminator, says the bot was built mega-size mainly to attract attention to the technologies developed to make it work. And, indeed, interest has been piqued. Yang has already gotten inquiries from manufacturing, construction and entertainment companies, and an initial version of Method-2 is being readied for sale. The price tag: $8.3 million. The robot is still a bit unsteady on its feet, hence it remains tethered to an overhead power cable. Yang's engineers say they need to do more work on its balance and power systems. "The robot is just one year old," Yang says, "so it is taking baby steps"—albeit thunderous ones. – T.G.
©Hankook Mirae Technology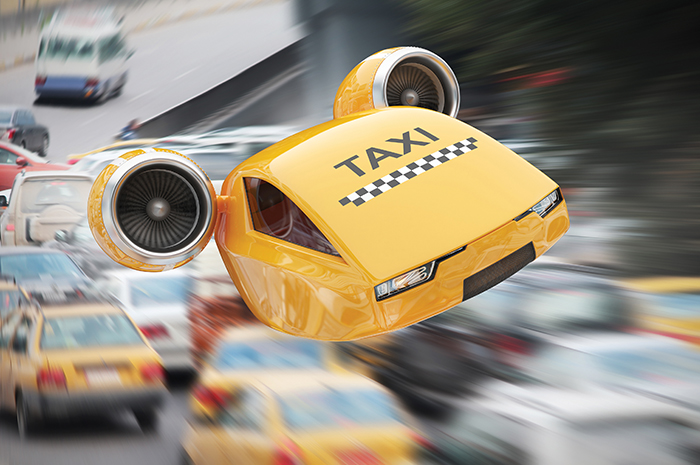 Aerial Vehicles
Hop Across Town
One of the futuristic devices in the Jetsons, the '60s TV cartoon show about life in the space age, was the family's flying car. That's no longer a fantasy. Airbus, the European aerospace giant, expects to begin flight-testing a semiautonomous flying taxi by the end of the year. The firm's Silicon Valley-based subsidiary, A3, has been working on a fully electric vehicle called Vahana that would be the "first certified passenger aircraft without a pilot." The test version will be piloted, but will include several autonomous features, including a detection and avoidance system to keep it from hitting objects or other aircraft. The single-passenger Vahana, which users would hail with an app, looks similar to a quadcoptor drone but also has wings at its front and rear. It takes off and lands vertically. Airbus says it wants to have a production-ready version available by 2021. Chinese drone maker Ehane is also working on a drone taxi. It says its Ehane 184 fully-autonomous taxi, capable of flying 30 to 40 minutes on a single battery charge, will soon be ready for test flights. – T.G.
©Thinkstock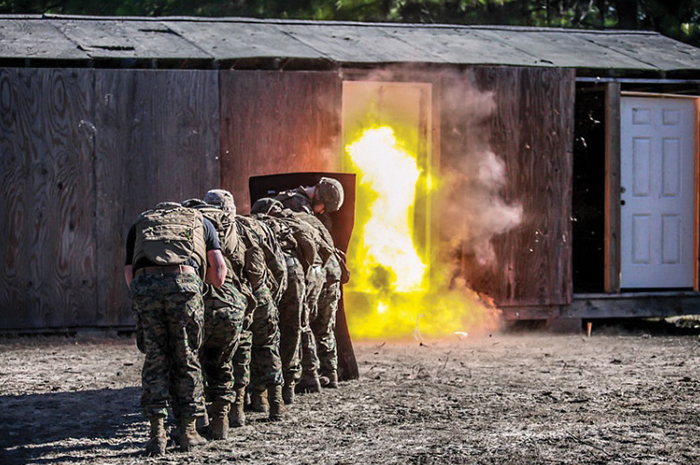 Medical Technology
Trauma Detector
Today's fighting men and women are swathed in body armor that does a pretty good job of protecting them from shrapnel in explosions. But armor cannot protect them from blast pressure, the shock waves from bombs that can cause traumatic brain injury. TBI victims often show no obvious physical symptoms at first, so detection can be difficult. Accordingly, the Office of Naval Research (ONR) is sponsoring a portable Blast Load Assessment Sense and Test (BLAST) system that can diagnose soldiers with possible brain injuries quickly and on site. ONR's BLAST system, developed with help from ARA, a research and engineering company, relies on coin-size sensors that attach to helmets and armor and record blast pressure. Those readings are then downloaded via a scanner, and an algorithm converts the data to determine if a soldier can stay in the fight or needs a medical exam. The exam will make use of a neurofunctional assessment tool, a device about the size of a computer mouse, that a soldier holds in her hand. It emits vibrations to the fingertips, and by testing if the soldier can feel the vibrations, administered in a variety of patterns, a medic can tell if the soldier has TBI symptoms and needs to stand down for more advanced testing or medical care. The ONR team is now testing the system using electrical shocks to simulate blasts of varying size and strength. It's hoped that within 18 months it can be field tested, first on mannequins, then on Marines doing explosives training. If the system works as planned, it could also have sports applications—helping to determine if football or rugby players who've taken a hard hit are at risk of TBI. – T.G.
©United States Marine Corps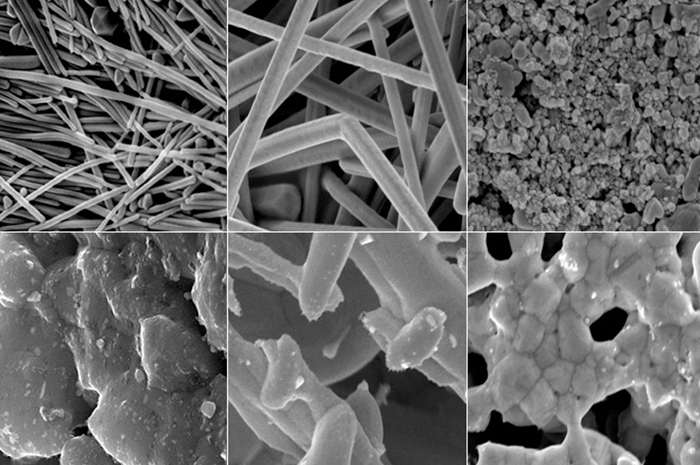 Printed Circuits
Play it Cool
Printed electronics already have many uses. For example, they are used in the anti-theft radio frequency identification (RFID) tabs stuck to the backs of DVD packages. But use of printed electronics is limited by heat—it requires a fair amount of it to melt all of the nanoparticles in the ink into a single, conductive wire. So the process won't work to print circuits on cheap plastics or paper. But now researchers at Duke University have figured out that by suspending tiny nanowires in liquids, they can make conductive ink-jet printer inks that require much less heating. The team looked at films it made using various shapes of nanoparticles of silver, the material most often used to make printed electronics. It found that inks made using silver nanowires performed the best—they had 4,000 times the conductivity of nanoparticles usually used for inks. Electrons zipped through that film so easily that the nanowires can work in printed circuits without having to melt them altogether. The Duke researchers are now looking to see if the ink works in the type of aerosol jets used for printing; they're also looking to determine if silver-coated copper nanowires would work as well, because they're even cheaper to produce. Possible future uses for printed electronics that require less heat include solar cells, printed displays, LEDs, batteries and possibly some implantable bio-electronic devices. – T.G.
©Duke University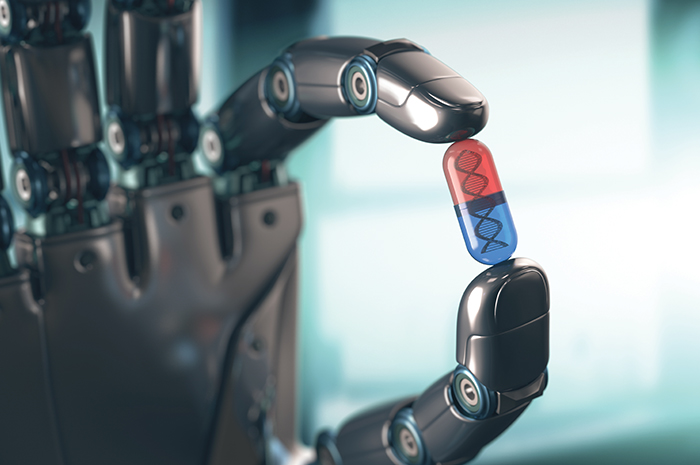 Artificial Intelligence
Medicine as Fast Track
The mainstay of pharmaceutical companies remains small-molecule drugs. The traditional way of finding molecules that might be turned into useful therapies is to screen large numbers of them to look for ones that might prove effective, using a series of costly tests and trials. It's a process, as the Economist magazine notes, that's becoming less productive and increasingly more expensive. Most of the obviously useful molecules have been discovered, and focusing on obscure ones takes more time and produces higher failure rates. Moreover, with scientific output doubling every nine years, a lot of potentially useful leads get buried in an avalanche of research papers. That's where artificial intelligence comes in. Drug researchers, the magazine says, are increasingly relying on machine-learning algorithms that can sift through large quantities of data to help discover new miracle drugs. Software enables a computer at BenevolentAI, a London startup, to pore through libraries of chemistry books, medical databases and scientific papers in the search for useful molecules. It can learn, make connections, and suggest hypotheses. BenevolentAI's machine has already suggested two molecules for Richard Mead, a University of Sheffield neuroscientist looking for therapies to combat amyotrophic lateral sclerosis (ALS). One was already on his team's radar, an early indication that the machine's input is good. The other one was more complicated and less obvious, and Mead's team might have otherwise ignored it. Big league players like IBM's Watson AI system, have also gotten into the molecule-discovery business. – T.G.
©Thinkstock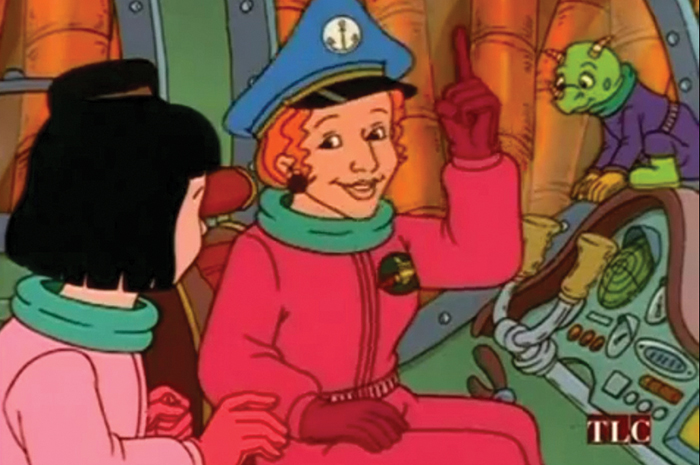 Educational Programming
Driving Ms. Frizzle
Many a 1990s youngster was thrilled by the wild adventures of science teacher Ms. Frizzle and her students in The Magic School Bus. The science-based animated show—in which the eponymous bus morphed into a variety of vehicles, including a submarine and a spaceship—debuted on PBS in 1994 for four seasons. It's remained popular since and can still be streamed on Netflix. Now comes the reboot. Netflix announced back in 2014 it was developing 26 half-hour episodes of a new computer-generated version of the show called Magic School Bus 360º, which would debut in 2016. It's clearly been delayed. But producer Stu Stone—who voiced the sports-loving character Ralphie—tells TMZ, the celebrity gossip website, that production has finally begun. The original version had Lily Tomlin as the voice of Ms. Frizzle, who encouraged students to "take chances, make mistakes and get messy." No word on who will play the teacher this time around, or the stars lined up for guest appearances. Cameos back in the day included Dolly Parton and Eartha Kitt. – T.G.
©TLC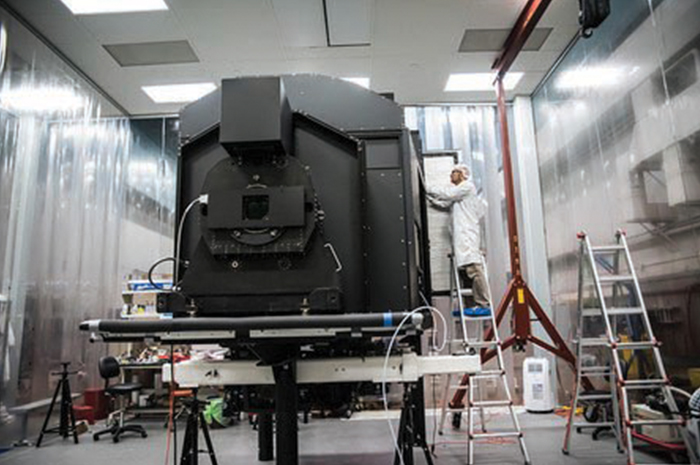 Astrophysics
The Cosmos Up Close
The cosmic web is a vast network of streams of gases between the galaxies. Christopher Martin, a professor of physics at Caltech, says that for the past 30 years he's been consumed by the question: What is that gas doing? He's now helped design and build an instrument that may provide the answer: the Keck Cosmic Web Imager, or KCWI, which will soon be integrated into the W.M. Keck Observatory in Hawaii. It's intended to be one of the world's best instruments for providing spectral images of cosmic objects, providing high-resolution images that help astronomers study the compositions, velocities, and masses of objects, such as stars and galaxies, in ways never before possible. As galaxies evolve, scientists know that gases fuel them, but it's been difficult to get a close enough look at the process to understand how it works. The leading theory of the cosmic web is that the gases stream into the cores of galaxies, where they condense and form new stars. That model has gotten some support from evidence Martin discovered using the Palomar Cosmic Web Imager near San Diego. The KCWI will give Martin and other researchers an even closer look at the galaxies, which range from 10 to 12 billion light-years away, when the universe was only 2 billion to 4 billion years old. Beyond its ability to improve cosmic-web imagery, the KCWI will study gas jets around young stars, the winds around dead stars, and supermassive black holes. The KCWI is about the size of an ice cream van and weighs 8,820 pounds, and Caltech engineers and scientists have been assembling it since 2012. It was hauled to the top of Hawaii's Mauna Kea in January and should be operational in a few months. – T.G.
©Caltech