Breakthroughs and trends in the world of technology.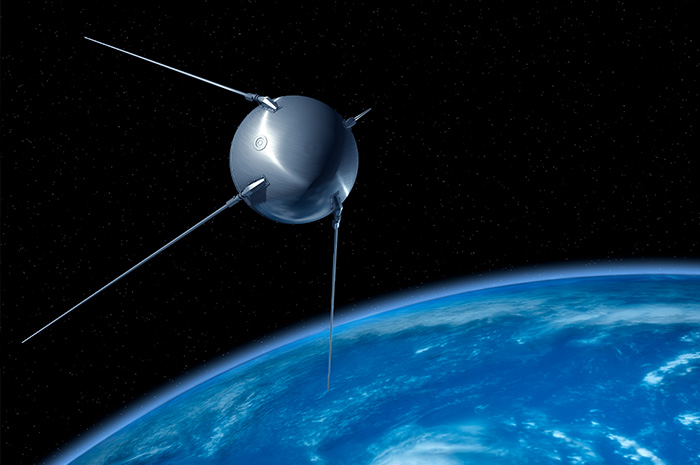 Astrophysics
Smashing News
Less than two weeks after the 60th anniversary of Sputnik's October 4, 1957, launch, the National Science Foundation announced a discovery that underscored just how rapidly space exploration has rocketed ahead since then. The U.S.-based Laser Interferometer Gravitational-wave Observatory (LIGO) and the European-based VIRGO interferometer confirmed that a signal heard on August 17 was, in fact, two superdense neutron stars colliding—130 million years ago and 130 million light-years away. Astronomers around the globe celebrated as 61 observatories spread over every continent (plus nine in space) recorded both the electromagnetic light emitted by the stellar mash-up and its resulting gravitational waves for the first time. Until now, such waves were detected only from the collision of black holes, which by definition emit no light and therefore cannot be seen. This neutron star observation was doubly special because it also supported hypotheses that these high-energy events cause the formation of heavy metals, which until now has been a scientific mystery. Astronomers have concluded the collision released a giant cloud of gold dust many times more massive than Earth. Now that was a crash of brilliance! – Jennifer Pocock
 ©Thinkstock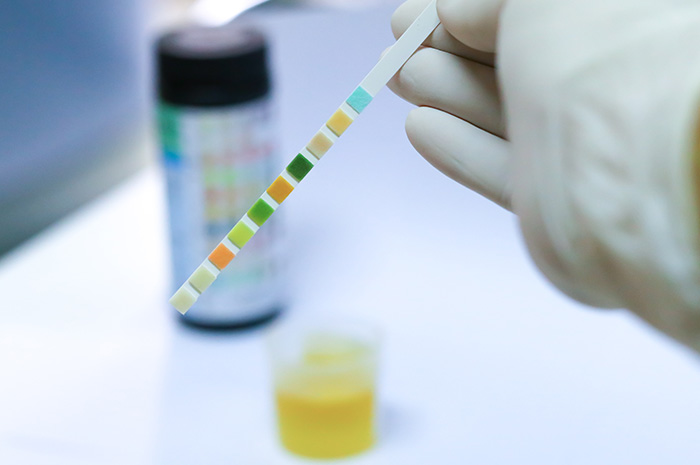 Nanotechnology
Infection Detection
In 2000, seven Canadians died in Walkerton, Ontario, and thousands were sickened by municipal water contaminated by the bacteria Escherichia coli. The problem is far more prevalent in the developing world, where the bug has killed millions. One challenge is proper testing. At $70, current methods are relatively expensive, and it can take three days for lab results. DipTest, a new system developed by researchers at the University of Waterloo's Institute for Nanotechnology in Ontario, could lower the cost to 50 cents and deliver results in three hours. The invention uses paper strips like those used in litmus tests. The bottom of the porous strip is laced with sugar, which attracts and traps the bacteria. Through capillary action, the E. coli rises to a reaction zone embedded with enzymes. A pinkish red indicates a positive test. Says Sushanta Mitra, the institute's executive director and a mechanical and mechatronics engineering professor at the university: "Simple ideas create paradigm shifts in technology, and this is a simple, frugal innovation." – Pierre Home-Douglas
 ©University of Waterloo's Institute for Nanotechnology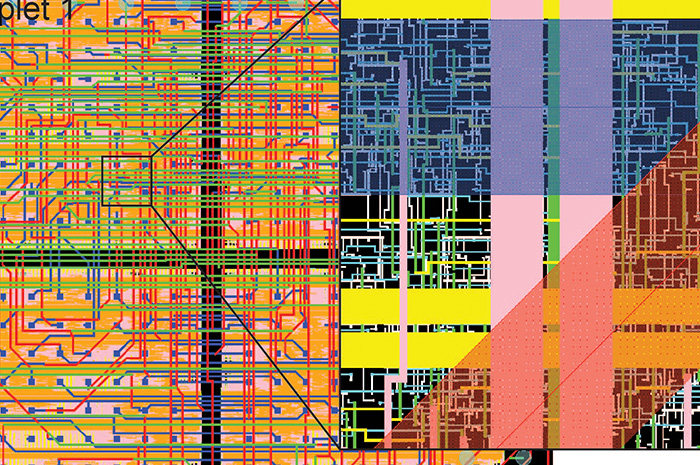 Computer Engineering
Chiplets
Deep-pocketed tech companies think nothing of spending hundreds of millions of dollars to develop from scratch the monolithic integrated circuits used in devices like smartphones. But for America's defense agencies, which need relatively small numbers of devices, the cost and time of building those circuits are a major roadblock in developing new technologies. So DARPA, the defense R&D agency, has launched a four-year, 11-member project called CHIPS, or Common Heterogeneous Integration and Intellectual Property, to devise a way to build circuits using plug-and-play modules called chiplets. The program's goal is to "reuse existing components," including memory modules and signal processors, "making the design process much faster, easier, and cheaper," says Sung Kyu Lim, a professor of electrical and computer engineering at Georgia Tech, one of three institutions involved in CHIPS. The other two are the University of Michigan and North Carolina State University. Georgia Tech researchers will get around $3.7 million to provide design-automation software to produce the chiplets, develop transistor technology that can operate and communicate in different languages, and evaluate design standards that other teams bring to the project. Lim says the chiplets method could eventually be used by small design houses that aren't sitting on a mountain of cash. – Thomas K. Grose
 ©Georgia Tech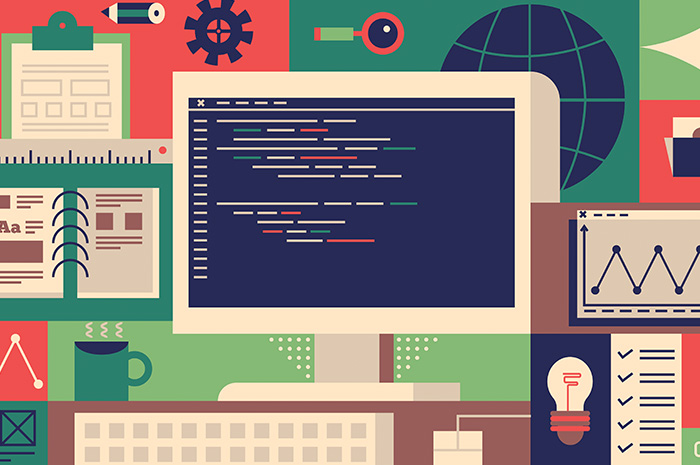 Game Theory
Get Real!
The central theme of the 1999 sci-fi hit The Matrix was that we humans are actually living in a computer simulation. In 2003, University of Oxford philosopher Nick Bostrom hypothesized that the notion was highly possible. Tesla chief Elon Musk thinks it's 99.9 percent likely, while astrophysicist Neil deGrasse Tyson has reckoned the chances that life is a simulation at around 50 percent. Now come Oxford theoretical physicists Zohar Ringel and Dmitry Kovrizhin to pull the plug. Studying an anomaly that occurs in metals called the quantum Hall effect, the pair discovered that trying to model even a tiny portion of the effect was impossible, because there's not enough computing power in the entire universe to do it. If someone did manage to simulate that one tiny fraction of an interaction—just a few hundred electrons—there would be no computing power left to simulate anything else. As the two wrote in their Science Advances paper: "If the growth is exponential, or in other words if for every extra particle one has to double the number of processors, memory, etc., then this task becomes intractable." Game over. – T. G.
 ©Thinkstock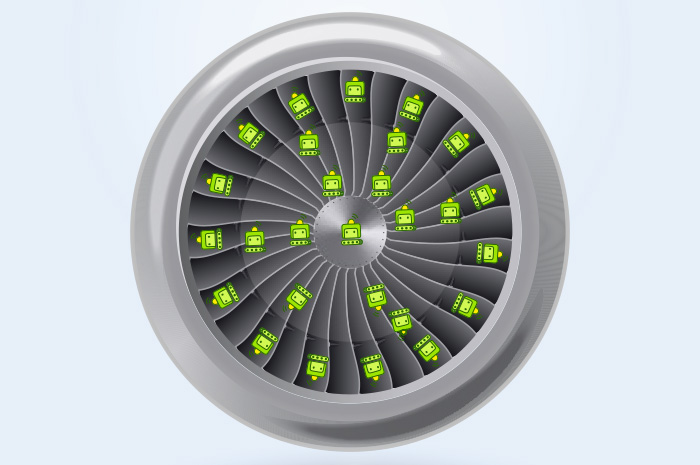 Aerospace
Glazed Over
The temperature inside a jet engine is often higher than the melting point of the materials used to construct it. That, as the Economist points out, would be a worrying problem were it not for some clever engineering. Engine parts are not only made from robust alloys, but they're also manufactured with 3-D printers, allowing them to be constructed with minuscule channels that can circulate cooling air. In addition, some components are coated in heat-resistant ceramics. Those parts, however, require time-consuming inspections and maintenance, the magazine says. Researchers at General Electric are developing tiny robots that can crawl through the deepest parts of the engines—mazes of closely packed fan blades—and inspect for damage. The mini-bots will carry cameras to photograph all they see and send the pictures to technicians for analysis. Eventually, the GE engineers hope the remote-controlled robots will be able to handle the repairs themselves. For example, they might carry a cartridge of injectable ceramic filler to repair damaged coatings. The robotic repairs wouldn't be permanent fixes, but they could extend an engine's operating time between major overhauls. – T. G.
 ©Thinkstock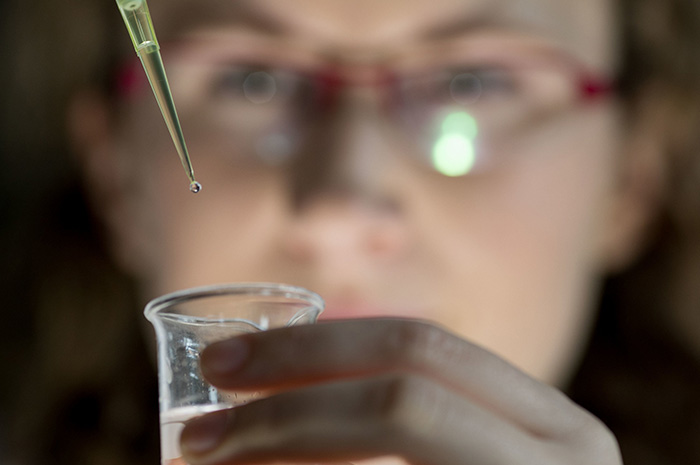 Energy
Cry-Light Zone
Electric tears may sound like a '60s psychedelic band, but the concept is hardly wacky. Irish researchers have found that a common protein in our tears—lysozyme—can, in fact, produce electricity. Many materials are piezoelectric, meaning that they emit an electrical charge when pressed. Quartz, which is highly piezoelectric, is prized for its ability to convert mechanical to electrical energy, which is why it's used in such things as smartphone resonators. Some biological materials, including bone and tissue, are mildly piezoelectric. But investigators at Ireland's University of Limerick recently discovered that lysozyme, which is found in human tears, saliva, and milk—as well as in the white of birds' eggs—is as piezoelectric as quartz. Scientists decades ago mapped out the precise crystalline structure of the protein, but the Limerick study is the first to show the crystals' ability to generate electricity. Because they come from natural sources and are nontoxic, lysozyme crystals may have future use as electroactive antimicrobial coatings for biomedical implants—for example, providing a power source for miniature pumps that control the release of drugs in the body. – T. G.
 ©Thinkstock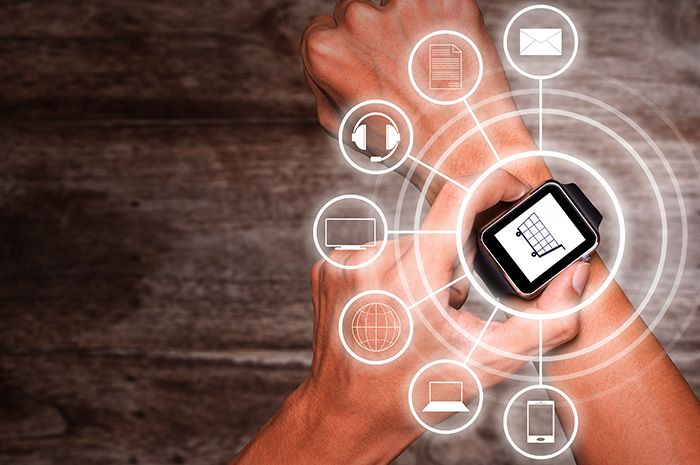 Learning Technologies
Body Smarts
When your lecture meets with confused looks, you know the approach probably isn't working. Often, though, it's hard to discern which students grasp a concept or are at sea. Researchers at the University of Southern California's Center for Human and Applied Reasoning and the Internet of Things (CHARIOT), a partnership between its engineering and education schools, have teamed up with Indian tech company Smarton to see if wearables and machine learning can help instructors better understand their students' cognitive processes. The goal: Use that data to devise personalized learning techniques. Using Smarton's tronXTM intelligent ecosystem to connect a range of devices, sensors, and systems, the USC team will chart students' blood pressure, stress levels, heart rate, and other body metrics. The information then will be presented in an easy-to-understand dashboard on a smartphone or other screen device. Says Kenneth Yates, CHARIOT's codirector: "Incorporating wearable devices and artificial intelligence into the daily curriculum and teaching methodologies could help teachers to effectively map students' learning curve and administer tailored interventions at the right time." – T. G.
 ©Thinkstock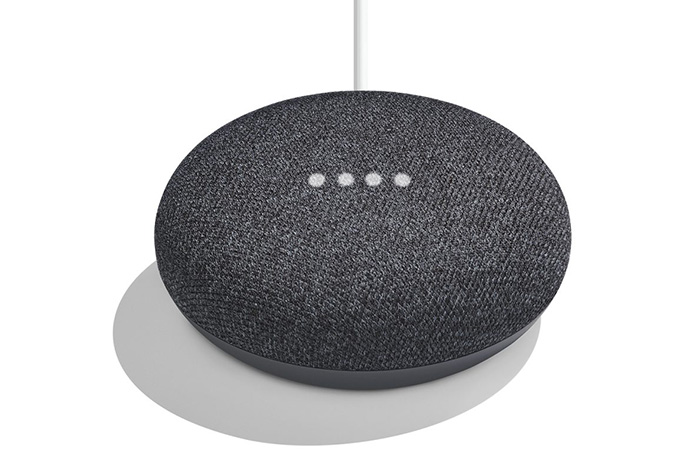 Privacy
Buggy Feature
Just days before the October 19 launch of Google's new smart speaker, the Home Mini, consumers learned that the device contained a worrisome gremlin: It could malfunction and record users' conversations. The Mini uses intelligent personal-assistant software for voice commands, like playing music or checking weather. Google released it to a number of tech reviewers in advance. A reviewer at Android Police, Artem Russakovskii, discovered the flaw. The Mini can be manually activated by pushing a touch pad on its top. But Russakovskii's Mini kept determining it was being activated when it wasn't and recording at random. He notified Google, which had gotten "a few" similar reports and sent out a software fix. The fix, however, disables the push-activation function. So, as Business Insider notes, the first Minis won't work as advertised—which isn't exactly a selling point. The debacle also underscores consumers' concerns about privacy. A group of privacy advocates urged regulators to recall the device, saying, "There is no simple solution that will restore the correct functionality." Overall, the Mini's debut faces some big hurdles. – T. G.
 ©Google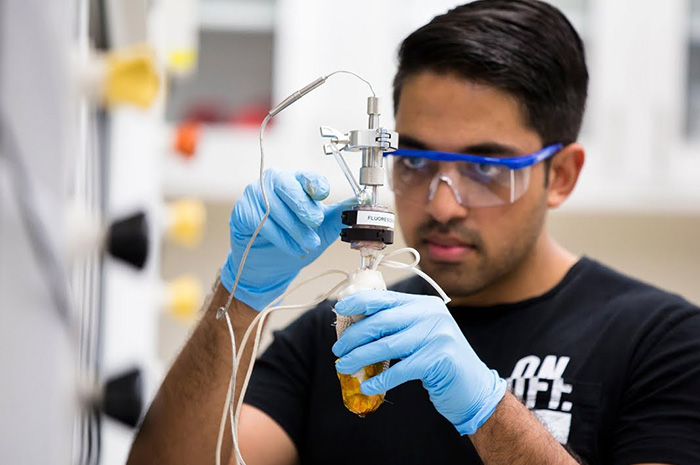 Additive Manufacturing
Custom Doses
Organic vapor-jet printing, an electronics-manufacturing technology, uses a hot carrier gas jet to deposit molecules on a substrate. The same process has now been used by University of Michigan researchers to print pure, ultraprecise doses of drugs on a variety of surfaces. It can, for example, print multiple medications into a single dose on a dissolvable strip, microneedle, or other device that administers drugs. The technology could eventually mean customized doses printed on-site at pharmacies, hospitals, or clinics. Led by Max Shtein, a professor of materials science and engineering, the Michigan team showed that in the lab the printed, pure medications were as effective as traditional drug therapies, which must be dissolved in chemical solvents so cells can absorb them. Shtein says the printing of mass-market drugs is many years away, but the technology may soon help speed new-drug discovery. Many potentially useful molecules are shelved because they're not soluble when administered in pills or capsules. The printing process allows a very fine crystalline structure to be deposited over large surfaces, making it easier for the printed drugs to dissolve. Additionally, in drug discovery, compounds have to be dissolved in a solvent before they're applied to cells in a culture—which skews results because that's not how the drugs would work in humans. Printed pure microdoses could, however, be tested on cells in water-based media. – T. G.
 ©Youtube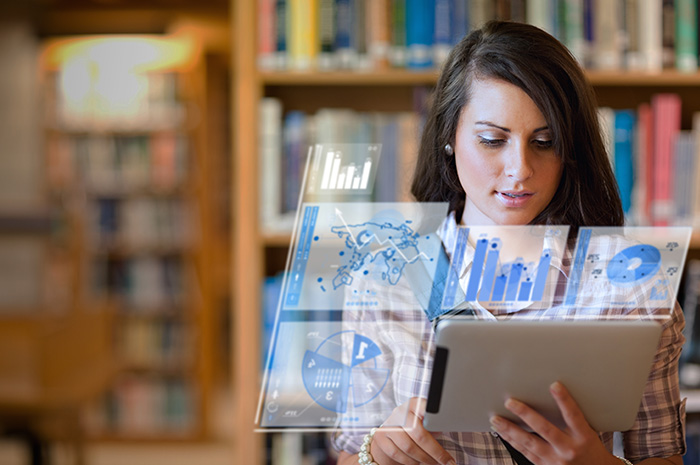 Education Technology
App U.
Next fall, incoming freshmen at Ohio State University will each be given a new Apple iPad Pro that comes complete with learning apps, a pen, and a keyboard. Apple has in the past sold products at bargain rates to many colleges, but its partnership in OSU's new Digital Flagship University boosts collaboration to a whole new level. Beyond increasing the market for iPads, Apple ultimately hopes the arrangement will increase the number of software-developer graduates. As part of the initiative, OSU will open an iOS design lab that Apple will create to train and award certificates to students, staff, faculty, and community members who want to learn how to develop apps using Swift, Apple's programming language. A former Apple executive tells Inside Higher Ed that creating a "pipeline" of developers is likely a key aspect of the deal. Joshua Kim, who directs digital learning initiatives at Dartmouth College, tells the publication that the deal could push Apple to develop apps and programs of interest to the entire higher-education community. If Apple is truly committed to innovation in higher education, he says, "it could really move the needle," and companies like Google and Microsoft would likely follow Apple's lead. Kim says other colleges will certainly watch to see how well the collaboration works and probably will be eager to forge similar partnerships with Apple. – T. G.
 ©Thinkstock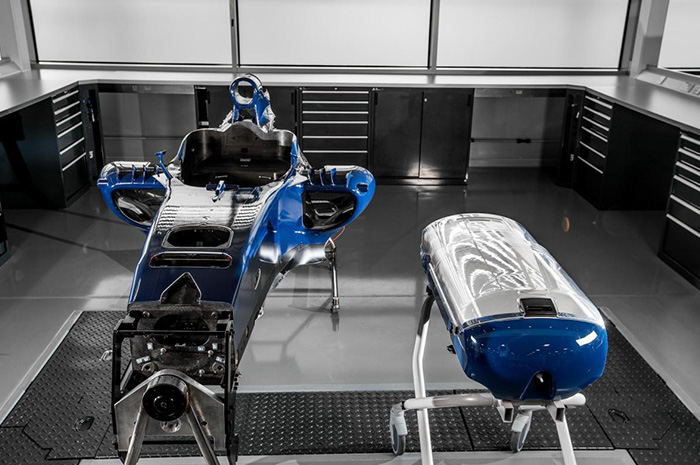 Automotive Engineering
Ambulance Chassis
Between June 2016 and June 2017, some 7,938 newborn babies in Britain needed medical transportation. Emergency transport for newborns is a fraught procedure—special ambulances require bulky incubators that need a constant power supply. Williams Advanced Engineering, an arm of the Williams Formula 1 race team, has designed a lightweight, compact, and ultrasturdy cocoon for baby transport, says Reuters. Babypod 20 is fashioned from supertough but light carbon fiber, the same material used to build the monocoque chassis of F1 cars. The material can withstand strong impacts (in the event of a crash) while keeping the babies swaddled in a secure, temperature-controlled environment. The Children's Acute Transport Service says the pods have "made a big difference to our transportation processes." Williams's engineering arm markets many of its F1 technologies to other industries, though it mainly focuses on transportation, aerospace, and energy. – T. G.
 ©Williams Advanced Engineering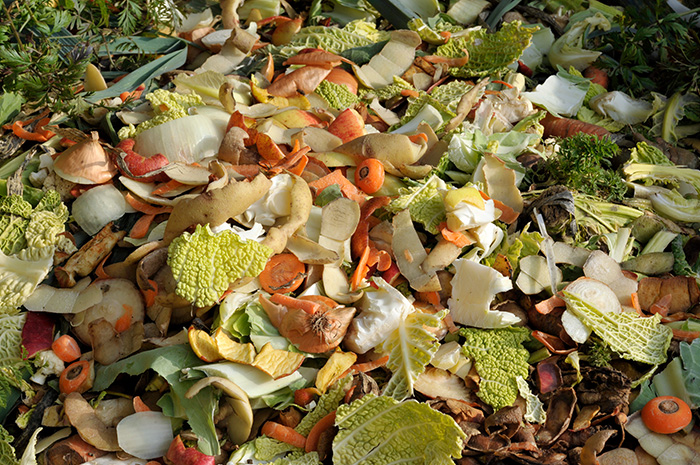 Civil Engineering
Scrappy Skyscrapers
The construction industry consumes the lion's share of all raw materials—in Great Britain alone, the share is 60 percent—according to a new study by the global engineering consulting firm Arup. Meanwhile, tons of agricultural and food waste streams into landfills and compost heaps. Capturing and converting that organic waste into inexpensive bricks, insulation, and other building materials could reduce costs along with carbon emissions, reports the Engineer. In Arup's vision for recycling, the value of recovered energy from a kilogram of incinerated waste is $1; if the same material were used to make interior cladding, it could sell for up to $7 a kilogram. New manufacturing technologies, including 3-D printing and biopolymers, make it easier for builders to incorporate organic wastes. Already, Arup says, peanut shells are being used to make low-cost moisture- and flame-resistant partition boards, and potato skins can be processed to make insulating materials that are low-weight, fire-resistant, and water-repellent. "What we need now is for the industry to come together to scale up this activity so that it enters the mainstream," says Guglielmo Carra, Arup's European head for materials consulting. Industry, he adds, must abandon "our 'take, use, dispose' mentality." – T. G.
 ©Thinkstock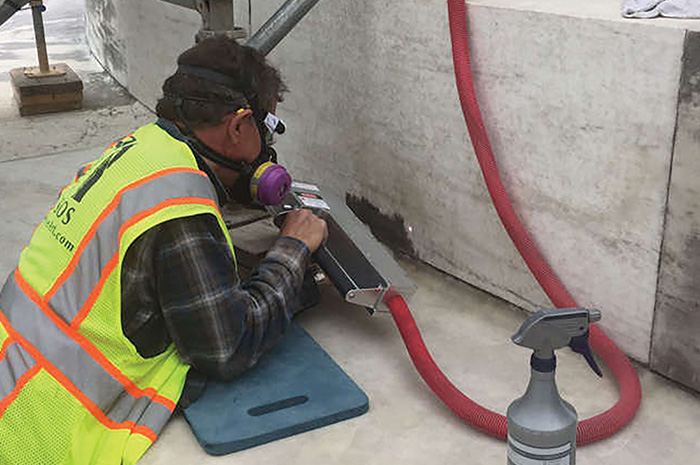 Conservation
Grime Fighters
Of all the national monuments in Washington, D.C., the Jefferson Memorial is among the loveliest. The dome of its neoclassical rotunda of pure white marble has sprouted dark ugly blotches over the past decade, however. The culprit: biofilm, a sticky community of bacteria, algae, and fungi that looks like soot. Removing the dusty scum has proved difficult, the National Geographic reports, because no cleaning process is effective enough to kill each microbe, so survivors regrow and create even tougher colonies. The phenomenon is hardly new. Bioslimes have defiled ancient Egyptian temples, Roman ruins, and the stone artifacts at Cambodia's Angkor Wat. Experts tell National Geographic the 74-year-old Jefferson Memorial may have succumbed to grime because the 1970s Clean Air Act reduced acid rain, which kept bacterial growth in check in the past. While there's evidence that biofilms may protect marble by making it harder for water to penetrate and erode the stone, the National Park Service is pushing ahead with a new laser treatment that scrubs off biofilm by ablating, or vaporizing, the colonies. The technique exceeded expectations in a recent test and didn't harm the marble, says the service, which tentatively plans to finish the treatment next year. – T. G.
 ©National Park Service