Click above for complete view.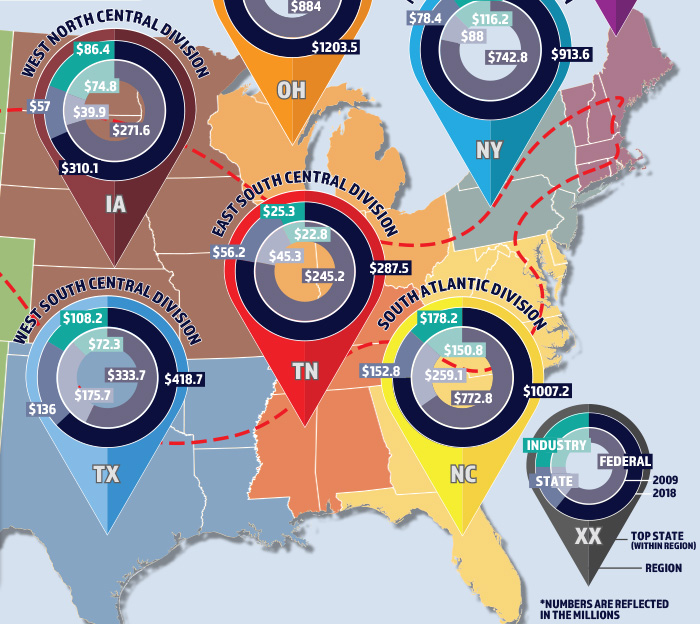 Engineering Research Spending by Region
Compiled by Carolyn Wilson
University engineering programs receive most of their research support from the federal government, but state governments and industry also contribute substantial amounts. In 2018, research spending by engineering programs nationwide included about $6.4 billion in federal funds, $729 million in state funds, and $1.3 billion from industry. The past decade saw a 33 percent increase in federal and industry funding, but a 15 percent decrease in support from states.
The accompanying graphic groups states into divisions, as identified by the U.S. Census Bureau. In a few divisions, a single state—California, Texas, and Massachusetts—is the dominant player in research. In other regions, such as the Middle Atlantic region and the East North Central states, research spending is spread more evenly across multiple states. The East North Central region, home to major research universities in Ohio, Illinois, Michigan, and Indiana, received—and spent—the most federal and industry money of any region in 2018.
Design by Toni Rigolosi