Click above for complete view.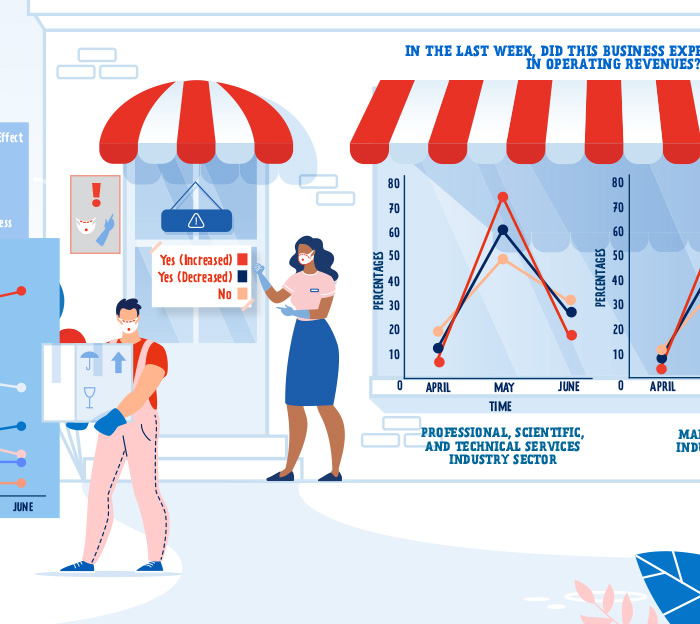 Business as Unusual
Compiled by Carolyn Wilson
COVID-19 has hit small businesses hard. To measure the economic difficulties, the U.S. Census Bureau ran a survey for nine weeks that investigated the pandemic's effects on various sectors. The sectors that hire the largest number of engineers are manufacturing and the professional, scientific, and technical services industry. Not surprisingly, most small businesses in both sectors endured large or moderate negative effects during that time frame. They also saw decreased revenue each week. The good news: The percentage of small businesses experiencing those negative effects trended downward for both industries, indicating steady recovery. On the flip side: The proportion of small businesses expecting complete economic recovery to take more than six months increased in both industries over the nine-week time span.
Source: U.S. Census Bureau Small Business Pulse Survey
Design by Toni Rigolosi