Click above for complete view.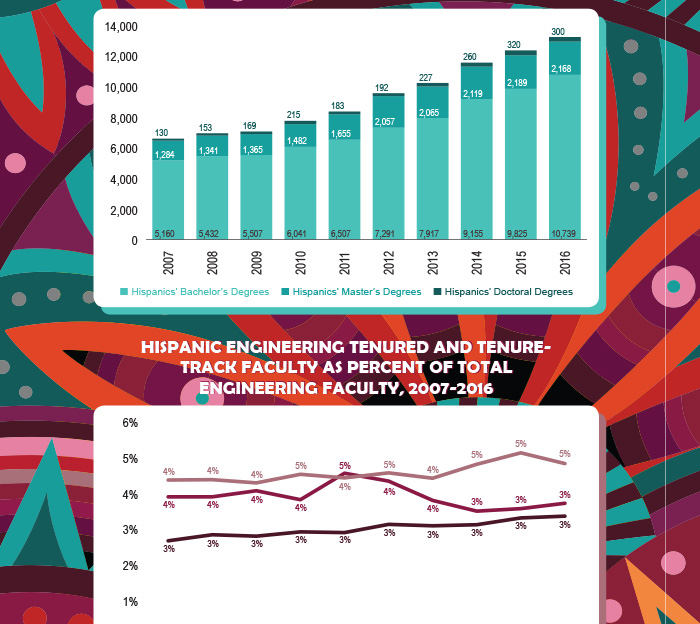 Hispanics Rising in Graduates & Faculty Rank
In a decade of steady enrollment growth, the number of bachelor's degrees awarded to Hispanic students in engineering more than doubled in the period 2007 to 2016. Advanced degrees also increased, although at a slower rate and representing a small fraction of Hispanic graduates. The engineering disciplines with the highest number of bachelor's degrees were mechanical, civil, electrical, and computer science (inside engineering). Growth in hiring of Hispanic faculty was uneven during the same period, with the number of assistant professors only slightly higher in 2016 than a decade earlier. However, Hispanics rose in full professor and associate professor ranks, with a drop-off from 2015 to 2016 among those promoted to associate professor. When weighed against an overall increase in engineering graduates and faculty nationwide from 2007 to 2016, the growth in degrees awarded to Hispanics and hiring of Hispanic faculty appears minimal.
Source: ASEE's annual Profiles of Engineering and Engineering Technology survey
Compiled by Austin Ryland
Infographic by Michelle Bersabal