Click above for complete view.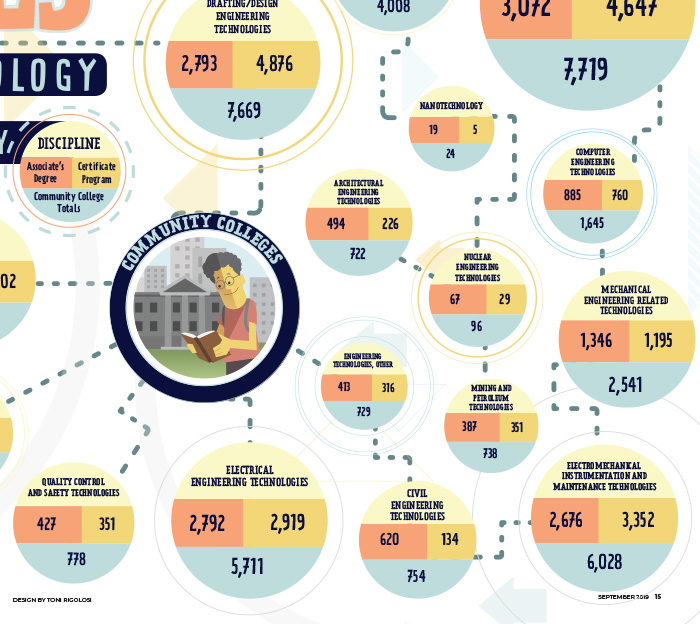 Engines of Engineering Technology
Compiled by Joseph Roy
The job market for engineering technology graduates remains strong, with the federal government projecting an estimated 40,000 annual openings through 2026. A large majority of these graduates emerge from community colleges. In 2017, the latest data available, some 768 community colleges awarded 17,777 associate's degrees and 22,447 certificates in various E.T. disciplines. In contrast, last year just 132 four-year institutions offered bachelor's degrees in engineering technology and produced 13,637 graduates.
Sources: U.S. Bureau of Labor Statistics; 2017 National Center for Education Statistics, IPEDS data; 2018 ASEE Profiles of Engineering and Engineering Technology
Design by Toni Rigolosi