Click above for complete view.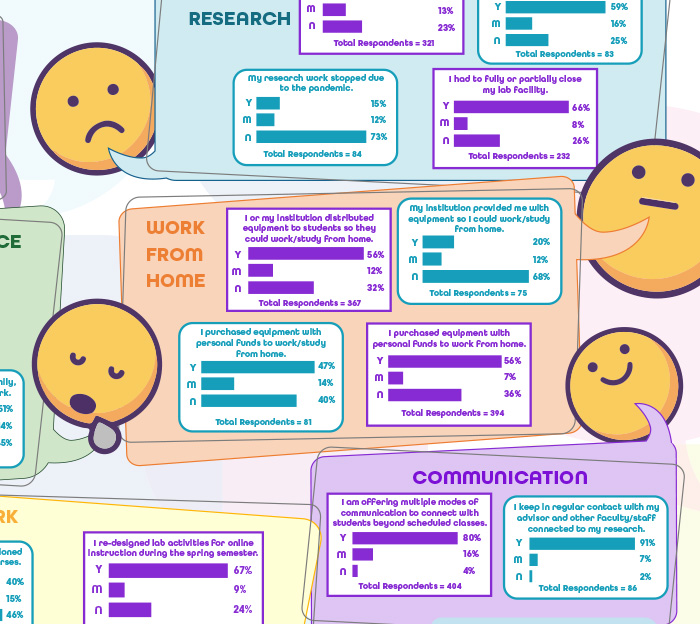 Engineering at Home
Compiled by Carolyn Wilson
When the COVID-19 pandemic closed campuses in March and touched off a scramble to quickly develop online workarounds for courses and research, faculty and staff faced a tough adjustment. Multiple panels and conversations were devoted to this topic, along with concerns about having to continue remote learning in the fall, at ASEE's Annual Conference held virtually in June. Based on those discussions, ASEE surveyed attendees about coursework, research, working from home, communications, work/life balance, and career plans. The results indicate deep disruptions, particularly in students' job prospects. Among the findings: Roughly two-thirds of faculty and students continued their spring-term coursework synchronously. A majority—64 percent of faculty and 59 percent of students—had to change their research plans or how they conducted research. Roughly half purchased equipment from their own funds to prepare for working from home. And a whopping 78 percent of students worried about the job market, compared with just 32 percent of faculty who expressed concern over job security.
Data collected by ASEE's Institutional Research & Analytics office, funded by NSF-EEC Award #1748840
Design by Toni Rigolosi