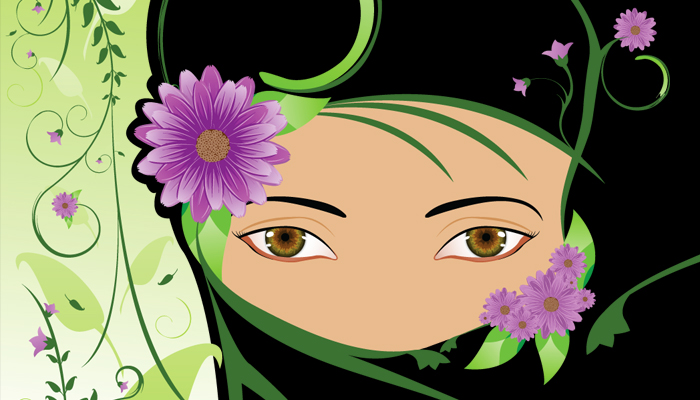 As U.S. engineering programs struggle to close a stubborn gender gap, growing numbers of Muslim-world women are eager to join the field.
Nehal Abu-Lail's parents, both Jordanian schoolteachers, enjoyed respect but not prosperity. They encouraged their children to seek careers that wouldn't require fretting over how to stretch a paycheck through the month. That all five daughters became engineers made them exceptional in a conservative Muslim society, where women are expected to marry young and raise multiple children – but it was a sign of regional change. Across the Middle East and Islamic world, women are entering engineering in growing numbers, propelled by the profession's high prestige, a trend toward two-breadwinner households, gender-neutral, merit-based national exams, and a relaxation of societal norms.
While American engineering schools struggle to lift the proportion of women above a stubborn 20 percent, Jordan's engineering colleges had a 35.4 percent female enrollment, according to 2011 government statistics. Enrollment in computer science was 49 percent female. When graduates in engineering, manufacturing, and construction were counted together, women accounted for 36 percent in Algeria; 34 percent in the United Arab Emirates; 29 percent in the West Bank and Gaza; and 27 percent in Lebanon, according to the United Nations Educational, Scientific and Cultural Organization (UNESCO). In a number of countries, women made up well over half the science graduates in 2011, reaching 72 percent in Saudi Arabia.
In Malaysia, a majority Muslim country, female undergraduate engineering enrollment at public institutes jumped from 5 percent in 1981 to 35.7 percent in 2010 and shot up again in 2011. In Brunei in 2011, women represented 57 percent of science graduates as a whole and 43 percent of those in engineering, manufacturing, and construction.
"Something's going on that's enabling them to flourish in ways that we're not able to replicate here," says Ashley Ater Kranov, an engineering education specialist and co-author, with Abu-Lail and five others, of a 2012 ASEE paper highlighting women's engineering education in Jordan and Malaysia. With Abu-Lail continuing research in Jordan on a Fulbright fellowship, the authors are seeking funding to expand their study to include Lebanon, Egypt, Saudi Arabia, and Tunisia. Their aim is to discover factors U.S. educators may be missing that contribute to gender equity in engineering.
The growth of women in engineering coincides with educational and economic changes easily overlooked amid ongoing domestic turmoil in Egypt, a bloody civil war in Syria, and sectarian violence in Iraq. "There is a strong push in many countries towards becoming knowledge-based economies, and (using) science and engineering as a means to do so. This is attracting both women and men to the field," says Kirstin Matthews, who runs the science and technology program at Rice University's Baker Institute for Public Policy.
Besides hosting satellite campuses of elite American schools at sites like Qatar's Education City in Doha, oil-rich Mideast countries are strengthening their own science and technology base with heavily funded graduate schools such as Saudi Arabia's King Abdullah University of Science and Technology and the United Arab Emirates' Masdar Institute of Science and Technology. Turkey has declared its intention to educate the world-class scientists and engineers needed to become the world's 10th-biggest economy. Currently, Turkish women account for 31 percent of graduates in all science and technology fields and 23 percent in engineering, manufacturing, and construction.
Once held back by social and family pressures, Arab women now enroll in universities at rates comparable to men and even outnumber men in some Persian Gulf institutions. Academically, they often outperform men. But the attraction to engineering and science is relatively recent. The 2005 United Nations Arab Human Development report, which focused on the treatment of women in the Middle East, found that women were still "concentrated in specializations such as literature, the humanities, and the social sciences," with women's enrollment "noticeably lower in the fields of engineering and industry." Besides an orientation toward jobs compatible with "the traditional view of their reproductive role or the division of work in the house and the raising of a family," the 2005 report also cited discrimination. The University of Kuwait, for example, accepted males into engineering and petroleum studies with a grade point average of 67.9; female students had to achieve an average of 83.5 to be accepted for the same fields.
Prestige and Money
Why do women in the Muslim world want to be engineers? For one thing, they now can. "The rise of female numbers is a result of a new opportunity for women in these countries," says Hoda Baytiyeh-Naja, a computer engineer and instruction-technology expert at the American University of Beirut, noting that engineering opened to women in Bahrain, Kuwait, Qatar, and elsewhere in only the past two decades. Saudi Arabia started offering engineering to women at a public university at the end of 2011. According to a survey of Malaysian women cited in the 2012 ASEE paper, interest was the "major reason" almost all of them enrolled in engineering programs.
Then there's image. If American women recoil at the geek stereotype, to women in the Middle East, "it's a big deal to be an engineer," says Abu-Lail, who earned a Ph.D. from Worcester Polytechnic Institute and is now an associate professor of chemical engineering at Washington State University. In Egypt, for instance, an engineer can still be accorded the Ottoman-era honorific "Pasha," or lord. In Jordan, Lebanon, and Iraq, entry into university-level engineering is second only to medicine in difficulty. To Jordanians, says Abu-Lail, engineering denotes a high score in a competitive national exam – higher than needed to enter law or business.
Moreover, the profession is financially rewarding at a time when families, more consumption-oriented than in the past, increasingly depend on more than one paycheck. In her first job as a practicing engineer before entering graduate school, Abu-Lail recalls, "I was paid higher than my father on day one." Social codes that once barred women from working alongside men in industry also are easing. One of Abu-Lail's sisters, a civil engineer, now supervises men at construction sites.
The trends are not uniform. Iran, where gender equality in education had prevailed in recent decades, last year barred women from enrolling in a number of technical fields, including oil engineering and industrial engineering. In Egypt, the recently deposed Islamic government led by Mohamed Morsi "showed a clear bias against women," contends Boston University's Farouk El-Baz, a member of the National Academy of Engineering, in a blog published by the Chronicle of Higher Education.
Some traditional impediments remain for women engineers, Abu-Lail says. Male graduates tend to get better jobs than women with equal or superior qualifications, and get more rapid promotions and raises. And taking a job requiring nighttime hours is still frowned upon by society.
So is going overseas alone for advanced study. Yet that's the route Laiali Almazaydeh followed in a career that took equal measures of resistance, drive, and sacrifice. When her parents pressed her to marry at 16 or 17, she persuaded them to relent. Pursuing a passion for technology, she put off marriage until after graduation from Jordan's Al-Hussein Bin Talal University (AHU), where she stayed on to teach and pursue a master's. Her husband, Mohammad, a mechanical engineer, stood by Almazaydeh when she won a scholarship to earn her doctorate in computer science and engineering at the University of Bridgeport. "He knows this is my dream," she explains. Mohammad joined her in Connecticut for a year, but after their daughter Ariaam was born, he and a grandmother cared for the child in Jordan. For the next four years until she completed her Ph.D., Almazaydeh could visit her family just once every eight months.
Samah Abdulkareem Mustafa found it doubly challenging to be both female and a Kurd in Saddam Hussein's Iraq. Girls, she recalls, encountered a prevailing view that somehow boys were better at engineering. They found the rigid curriculum discouraging, and "had a fear that engineering was too hard." Mustafa persevered, discovering that engineering satisfied her creative bent, and graduated from the University of Mosul. "I was first in my college, but I couldn't get a job because I'm Kurdish. So I kept applying," she recalls. With a master's, she landed a lectureship at Salahaddin University in Erbil, in Iraqi Kurdistan, and simultaneously worked to complete a Ph.D. in electrical and communications engineering from the University of Baghdad.
When Mustafa sought a postdoctoral fellowship at the University of California, Berkeley, some colleagues said she was crazy. Their attitude showed how sanctions, isolation, and war had penetrated Iraq's once outward-looking academe. But research facilities in the country were sparse, and Mustafa grabbed the chance offered by the Iraqi Women's Fellowship Foundation, which received pilot funding from the U.S. Department of State. She had to interrupt a second fellowship, at Australia's University of Queensland, to return to teach for a semester. Although women face no official discrimination and her classes of undergraduates are now half female, she senses male resentment: "If you are a successful woman, there are jealous people."
If Almazaydeh and Mustafa are blazing a trail for Mideast women, they're also contributing to research with potentially important regional benefits. Almazaydeh has found a niche in the growing field of wireless sensor networks, adapting them to health care; her dissertation presents a method for detecting sleep apnea using a neural network. Computer engineering, she says, makes her part of the "most important revolution" in the world of technology. "A Ph.D. is just the beginning." Mustafa, building expertise in microwave imaging and signal processing, has worked on new ways to detect brain hemorrhages and breast cancer.
The rise of these women engineers has not gone unnoticed by global businesses. Lockheed Martin, a major arms supplier to Saudi Arabia, this year tapped Al-Anoud Musaad Al-Turki, a female software engineering student at Al-Faisal University in Riyadh, for high-tech training in Orlando, Fla., home to the company's advanced combat systems facility.
In the region, some women are attempting to turn engineering innovations into start-ups. Electrical engineer Meriem Chiri and chemical engineer Nasma Bouchelkia, both recent graduates of the National Polytechnic School of Algiers, teamed up with three other women – two chemical engineers and an M.B.A. – to form a company, Smellnat, to sell aromatic and medicinal essential oils extracted from local plants. They've drawn support and encouragement from the Maghreb Startup Initiative and Washington, D.C.-based Global Innovation through Science and Technology. The five see a large potential market in the food and cosmetics industries for the oils, which currently are imported from Morocco and France. They also have developed what they say is an innovative nonchemical process for extracting bio-antioxidants, and plan to power their enterprise solely on renewable energy.
So far, they've raised $20,000 – enough to pay for their first extractor. "Here, due to the culture, it's hard to convince investors when we say we are all women," says Chiri. "It's an everyday challenge." But this budding entrepreneur doesn't sound discouraged. Hers is the kind of fortitude Almazaydeh hopes to see in more aspiring engineers. "I want to teach my students that the word 'impossible' does not exist in any language," she says. As for five-year-old Ariaam, she's asked her mom for an iPad.
Story by Mark Matthews
Illustration by Black0light and Lung-I Lo

Mark Matthews is editor of Prism.