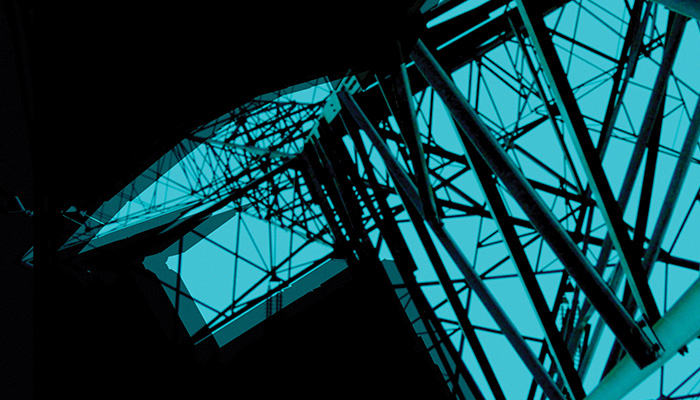 The best group projects may not represent the most learning. Individual assignments and scaffolding can help improve results.
If comments on student forums are correct, many students dread group projects. They envision the worst teammates: someone doesn't pull his or her weight; others butt heads; one person does all the work. Yet effective teamwork is widely seen as important to professional success. Not every hiring manager agrees—see below—but "an ability to function on multidisciplinary teams" is one of the student outcomes checked by ABET accreditors.
Olin College is one school that places a premium on teamwork. Students know from the get-go that they will be expected to collaborate with others through all four undergraduate years. Instructors prepare students through a process they call scaffolding: structuring teamwork so that students learn and build their professional skills over the course of the entire program. Yet even at Olin, group work can be tricky in various ways.
Debbie Chachra is an associate professor of materials science at Olin (and a Prism columnist). She says that while most engineering programs apply scaffolding to technical skills—they start with rudimentary skills and move toward more complicated ones—they neglect to do that with "softer" skills in the belief that these develop organically. Engineering professors don't expect students to do integral calculus without doing differential calculus. "But we just expect that if we put students into teams, they'll do just fine," she says. This needs to change.
Avoiding Stereotypes
One pitfall in collaborative learning is the fact that students and instructors have inherently different goals: Students want to finish a project as efficiently as possible and receive the highest grade by creating a great product. Because of this, they tend to dole out assignments to those who are (or think that they are) strongest at each part of the task. But, says Chachra, "actually having people learn stuff is not efficient." Instructors want students to learn from every angle, even if the finished product isn't optimal.
The students' approach is problematic. Those who are already good at one aspect of a project get the experience their classmates badly need, while not adding skills in an area where they themselves are weak. On top of that, the roles might fall to the wrong people—the ones who display the most confidence, whether warranted or not. "Women, underrepresented minorities, or students who are the first in their family to go to college are more likely to have lower self-efficacy than their majority-group peers," says Chachra. They might have the skills, but they are less likely to put themselves forward for technical or leadership roles. As a result, they are often designated as writers, presenters, and helpers, not the engineers.
Chachra's advice: "Have teams where you don't have only one person in an underrepresented group. Don't have one African-American student or one woman on a team," she says. When a group is less than one-third women, people tend to think the men are in charge. When the groups don't measure out, she'll put all men or all women together.
She also puts together students who don't speak English as their first language. "It makes teachers antsy because they're afraid that the students will just speak to one another in their own language," she says. "But that's actually really useful!" The students can exchange ideas fluently together and then work with one another to communicate them to the rest of the group.
Handling Big Classes
Individual attention in assigning teams is easily accomplished at a small school, but what can an instructor do when the class is huge? Derek Reamon is co-director of both the Integrated Teaching and Learning Program and Laboratory and the Engineering Plus Program at the University of Colorado–Boulder. He teaches team-based courses from freshman to graduate levels. One mechanical engineering class can have up to 180 students in it. "You have no idea what's going on at that level," he says. In those cases as in many others, he turns to CATME, Purdue's online teaming tool. It will sort teams based on many different factors, including their schedules and GPAs.
He meets frequently with freshman groups to make sure that women aren't relegated to communications. "We intervene when we see that pattern," he says. If the women presented one week and the men made the prototype, he makes them switch roles. "So we either formally designate the roles or informally switch it up. It's not up for debate."
How to Start
It's important for students to complete individual projects before performing group work so they all have a base knowledge level. "Having gone through this, they've learned the entire design process, from ideating to demonstrating a prototype," Chachra says. "People might have different backgrounds, but are at some sort of par. That puts them in a better position to identify who will do what in the group project."
Alisha Sarang-Sieminski, director of Olin's SCOPE, or Senior Capstone Program in Engineering, approaches the same goal slightly differently. In her intro to computing class, she pairs students of comparable skill. "This is so that the students who have never coded can gain experience without being leaped over." The idea is to raise the students' self-efficacy so that when they get to a larger group project they can function better.
Reamon takes a third approach: Instead of presenting lectures for individual parts of a large project, he has teams research them together—then teach the rest of the class. Each "content expert" then joins a different team to help complete a project.
Learning at Each Stage
Students become more enthusiastic if they control which projects they work on, Chachra says. In one of her beginning classes, students have to make a bio-inspired toy. They each pitch an animal to use as a model. "Everyone responds and ranks the animal they want to work with: 1, 2, 3. Then we put together teams based on what people want to do."
The next step on the scaffold, and one of the most important, is to set individual learning goals. Students should identify a weakness that they would like to work on, Sarang-Sieminski says, and explain it out loud to teammates. "I had a team last year where one person had done a ton of CAD," she says. The project required three portions of CAD work, and the group had three students who were novices. "We made the decision that it might be slower, but to meet the team's overall educational goals, they would each take one and be coached by the other student."
Instructors should check in with students to make sure they're progressing toward their learning goals. Chachra has three or four design reviews throughout her course, while Reamon recommends holding bi-weekly meetings.
An effective way to get teams to work well together is for them to socialize outside of class. "Go have a meal; go bowling; do some activity that's not directly related to their assignment," Reamon urges. "That tends to advance them a little more quickly, provide more of a bond, and generally leads to better team dynamics."
Evaluation
Peer evaluation is an important part of grading. Reamon uses what he calls a "zero-sum" tool for collecting group input: Giving each team an imaginary $1,000, he asks them to divide it up and justify why each teammate deserves that amount.
"If they think that everyone on the team contributed equally, they split it pretty even. The interesting thing is when a teammate didn't contribute as much," he says. Then the bonuses go down. "The even more interesting thing is that when you have a teammate who is not pulling their weight, they know it, and they actually downgrade themselves more than their teammates do."
Group projects for freshmen and for seniors are two different things, Sarang-Sieminski points out. At the senior level, the scaffolding should be complete. Students should know their strengths and weaknesses and be ready to specialize. Olin seniors work on industry-sponsored projects that will directly affect companies—and might lead to jobs. In this case, the end product is the most important goal, and the feedback is a lot more qualitative than quantitative.
A Graceful Recovery
Sometimes, no matter how much scaffolding you put into place, a team just falls apart. This is when communication skills are most critical. Reamon suggests the instructor intervene and help the students create a team contract, writing out what the problems are and how they will fix them.
"This usually gets the person who was slacking back on the same page. Hearing it come from their teammates is more effective than hearing it from their instructors or TAs," he says. "The 'we're depending on you' message from their teammates seems to get them to improve their attendance and contributions." But not always, he adds.
Going it Alone
As much as schools accept the view that teamwork will help students get hired, at least one hiring manager begs to differ. Nancy Martin is a technology leadership development manager at General Electric, with a background in electrical engineering and technology development. She is in charge of GE's Edison Engineering Development Program, in which engineering graduates around the world learn technical skills and rotate through different jobs.
Martin meets about 800 recent graduates a year. "What I've seen in the last 10 years is a swing in the pendulum from a lot of individual work to a lot of teamwork," she says, but "the pendulum has probably swung a little too far." She once passed over a candidate from a top-10 engineering school with a near-perfect GPA who could speak vividly about group projects but knew very little core science. This student had gotten through school without the technical knowledge required of engineers.
Seeing a great deal of group work on a student's résumé makes her nervous, Martin says. She wants her hires to have struggled on their own—and failed. "I think there's a huge amount of merit to figuring out a project all on your own," she says. "People need to reflect and say 'Oh no, I don't know what to do next.' It's so fulfilling when you finally figure it out." If students always have a team behind them, they will turn to teammates for help instead of working through the problem.
Teamwork does help in one way, Martin says: "There are two pieces of advice I give in the first year [of the Edison program]. 'Meet 100 people and work as hard as you can.'" As an aid to networking, teams win hands down.
By Jennifer Pocock
Jennifer Pocock is assistant editor of Prism.