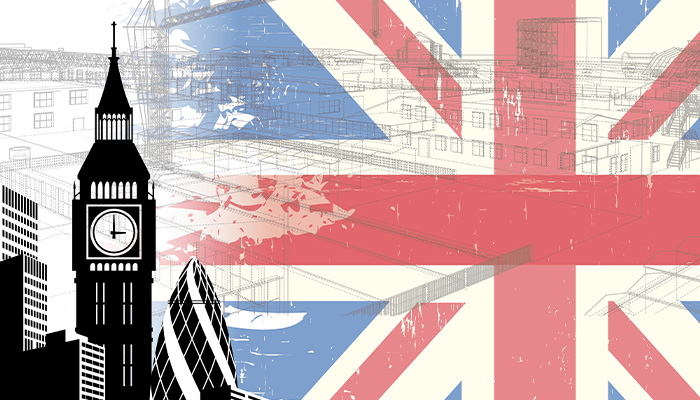 A British project seeks to reengineer one of the least digitized industrial sectors: construction.
By Thomas K. Grose
The concrete beams used in construction projects have to be a certain depth in the middle to ensure they don't break in half. So the best practice has been to make them the same thickness along their entire length, using simple molds that are uniform in depth. But there's a downside to that uniformity; it requires using much more concrete than necessary. Research has shown that beams with more complex shapes could cut the amount of concrete needed by 50 percent. That would not only save money but also reduce the significant amount carbon dioxide emitted in concrete manufacturing.
The solution may be robotics, says Paul Shepherd, a senior lecturer in the architecture and civil engineering department at Britain's University of Bath. With a three-year, $1.63 million government grant, Shepherd is leading a team developing robotic fabrication techniques—computerized molds that can change shapes to produce a variety of nonprismatic concrete beams. "It's about using less concrete," Shepherd says of the project's goal, "just enough material, but no more."
Shepherd's grant comes from a four-year, $221 million effort by the British government—called the Transforming Construction Challenge—to pull the construction industry into the 21st century by developing a range of digital technologies aimed at making it faster and more productive, cost-efficient, and sustainable. "The auto and aerospace industries have been doing this for years, while the construction industry hasn't had any technology boosts in decades," explains Mike Pitts, the Challenge's deputy director.
Sluggish Productivity Growth
Construction is one of the world's largest industrial sectors, employing 7 percent of the working-age population and annually generating $10 trillion of goods and services. But the industry has what the McKinsey Global Institute calls "an intractable productivity problem" because it hasn't embraced information technology. "Construction is one of the least digitized sectors in the world," a 2017 institute study found. Labor productivity in construction has grown by just 1 percent a year for two decades now, compared with an annual growth rate of 3.6 percent for manufacturing.
"Countries around the world are seeing this [need to digitize the construction industry] as an opportunity," Pitts says. The British government wants to help its domestic industry coordinate these emerging technologies on a national basis, while boosting the United Kingdom's economy. Construction represents 10 percent of GDP in Britain, but the lag in productivity "means we can't meet existing demand," Pitts explains. That's true for all types of building and infrastructure construction, but the problem is particularly acute in the housing industry. The U.K. has a big shortage of affordable housing. The national government has struggled to meet a target of at least 250,000 new affordable houses a year through 2039.
The grants are being awarded by U.K. Research and Innovation (UKRI), a new government funding agency that works in partnership with universities, research organizations, industry, and nonprofits. UKRI has so far spent $23.8 million on the Challenge.
While the program is also geared toward improving efficiency and lowering costs, "We also want to build in a more sustainable way," Pitts says, so projects will factor in the whole life of a structure, including construction and use. A big emphasis of the program is off-site manufacturing and modular construction, particularly for institutional buildings that don't vary much, such as schools, prisons, and hospitals. It's hoped, for instance, that the amount of time needed to build a school could be halved "so all or most of it could be done over the summer holidays," he says.
New and Existing Technologies
The Challenge has two parts. It awarded $1.63 million each to four Research Leaders projects, one of which is Shepherd's. These three-year projects are all academic-led, but include industry partners, with the aim of developing new technologies. "They're more long-term challenges," Pitts says. The other part comprises 24 industry-led projects (some with academic partners), funded at a total of $17.3 million, that will last one to three years each with the goal of developing tools and products based on existing technologies. UKRI plans a second round of funding to more projects this summer.
Shepherd's research expertise is computational design—finding out what shapes work best and optimizing them. One of his co-investigators is John Orr, an expert in concrete testing at the University of Cambridge. "He's the make-and-break guy. We'll be testing and breaking in the lab. It's no good coming up with complex shapes that are not buildable," Shepherd says. The team also includes a dozen business partners, including large engineering firms like AECOM Limited, Arup, and BuroHappold. "There will be industry input throughout. We don't want some ivory tower ideas that industry will laugh at. We want realistic solutions that have been tested by industry."
The robotic molds Shepherd envisions will not look like the robots typically seen in manufacturing plants. One type will likely be articulated mechanical molds made of wood that use pistons to move them into different shapes. Another type may use plastic forms that can be molded into U-shaped curved beams. The hope is to stick with standard concrete, but there's a good chance they'll use fiber-reinforced polymers instead of steel as reinforcements, Shepherd says. While beams in radical shapes may excite architects, it will require an educational process to get builders to accept them. That's why, at the end of the project, the plan is to erect a proof-of-concept demonstration building. "We're fairly confident we can build a building that will show that these techniques work," Shepherd says.
The three other Research Leaders are a project led by Loughborough University researchers to develop the next generation of hybrid concrete printing; a project at University College London that will allow a team of robots to operate like social insects—termites, for instance—and collectively design and build large structures both on-site and off-site; and an effort based at the University of West England to bring building information modeling (BIM), or the 3-D modeling of structures, to front-line construction workers using artificial intelligence (AI) and augmented reality.
Avoiding Schedule Glitches
One of the larger industry-led awards—$324,970 over two years—went to nPlan, a London start-up that uses data mining and machine learning to improve construction planning and scheduling. The company boasts "the world's largest database of construction schedules in the world," says nPlan CEO Dev Amratia. "Essentially, we've built the world's most experienced planner." Its algorithms dive into a data set of 300,000 previous projects with a total value of $500 billion, ranging from power stations to high-rises and bridges. Why? Because 77 percent of megaprojects come in at least 40 percent late, and 98 percent of them have cost overruns of more than 30 percent. A big reason for these costly scheduling mishaps is an inability for planners to learn from other projects. So nPlan's platform looks at thousands of previous projects to compare what was initially planned with what actually happened to better predict possible risks and delays in new developments. Reducing the amount of unplanned work should increase the efficiency of big projects.
Right now the platform can tell contractors what's likely to go wrong, but it's up to them to figure out what to do about it. "But we also want to recommend the best ways to resolve the risks, and that's insanely difficult to do," Amratia says, because for each of the thousands of possible risks in each project, there are an infinite number of possible solutions. "But we have ideas on how to do it." NPlan's partners include researchers at the University of Cambridge and Kier Group, a large civil engineering company that will put the algorithms they develop to the test.
Other industry-led projects funded by the Challenge include the development of a new type of plug-in, modular home designed by start-up GlobalHOM that can be assembled by a small team of workers 75 percent faster than conventional housing; a project led by TR Control Solutions that seeks to prevent construction defects using cloud and mobile computing; and a project headed by civil engineering company BAM Nuttall to develop a Learning Camera that will help construction site operators free skilled human workers from low-value tasks more suited to automation.
Pitts says the increased productivity won't mean fewer jobs but will instead allow builders to do more work with the same workforce they use now. "We don't have a sufficient workforce now," he says. And that problem could eventually worsen, because many skilled workers are in their 50s and are 10 to 20 years away from retirement. Moreover, the industry now relies heavily on workers from Eastern and Central Europe, but that source of manpower could dry up once Brexit occurs and the U.K. leaves the European Union.
Thomas K. Grose is Prism's chief correspondent, based in the United Kingdom.
Design by Toni Rigolosi