Breakthroughs and trends in the world of technology.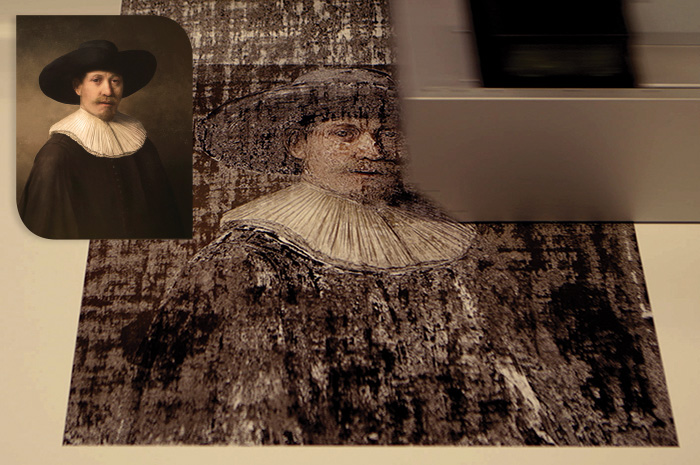 3-D Printing
Impasto Syndrome
Rembrandt van Rijn is best known for a deeply emotional portrait style that emphasizes details in the subject's face and around the eyes, drawing in the viewer. His deep shadows, bright highlights, and hallmark technique of glazing over thick layers of goopy brushwork (a style known as impasto) produced luminous portraits that made the Golden Age master not only one of the most revolutionary painters who ever lived, but also difficult to copy. That's not stopping the Next Rembrandt Project—a Delft University of Technology initiative backed by ING Bank, Microsoft, and a host of Dutch art historians—from trying. Using a deep-learning algorithm to analyze Rembrandt's 346 known paintings, the high-tech counterfeiters first settled on a subject:  a Caucasian male between the ages of 30 and 40 who had facial hair, wore a collar, and faced to the right. They then used a 3-D printer with paint-based, UV-curable ink to distribute 13 different layers in a three-dimensional map that mimicked the artist's brush style. All told, the process took 18 months before the "painting" was revealed. Scientists and some art historians are calling it a leap of technology and innovation, while others, such as the Guardian's art critic, Jonathan Jones, deride it as "a travesty of surface trickery." – Jennifer Pocock
©J. Walter Thompson Amsterdam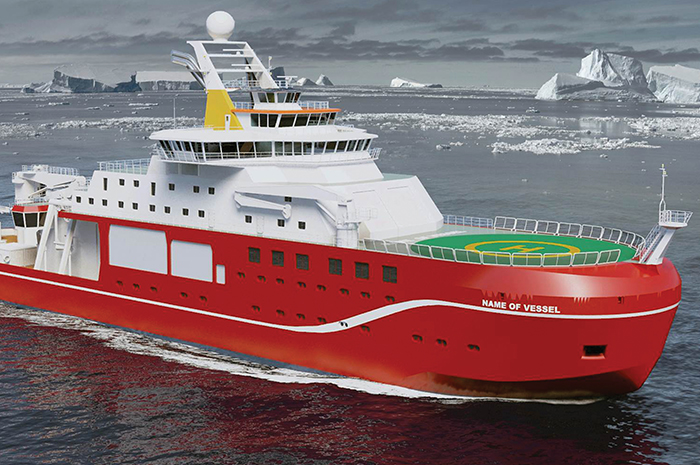 Oceanography
Popular Acclaim
Ahead of the construction and anticipated 2019 launch of its next polar research vessel, Britain's Natural Environment Research Council (NERC) decided to hold an online name-our-ship competition. What could possibly go wrong? Nothing, except that the hands-down favorite among thousands of entries was…RRS Boaty McBoatface. Submitted as a joke by public-relations professional James Hand, 26, the moniker surged past such pedigreed suggestions as Endeavor and Shackleton (after the 20th-century Antarctic explorer), as well as goofy entries like Watch Out for the Iceberg, to capture 124,109 votes. It bested its nearest rival—Poppy-Mai, the name of a 16-month-old girl with terminal cancer—by 90,000 votes. Such levity belies the $286 million research vessel's serious mission of quantifying the effects of global warming and rising sea levels on the Arctic and Antarctic regions. Engineered to navigate the treacherous polar seas, the 423-foot ship has room for 90 scientists and staff as well as 20 wet and dry labs. It also will come equipped with robotic submarines, marine gliders, and drones that can collect water and air samples. Even if Boaty McBoatface gets overruled for a name that matches the ship's noble purpose—as a spokesperson for Science Minister Jo Johnson, who has the final say, has indicated—it has generated a wave of free international publicity that can onlybenefit Britain's normally low-profile science agency. – Thomas K. Grose
©Natural Environment Research Council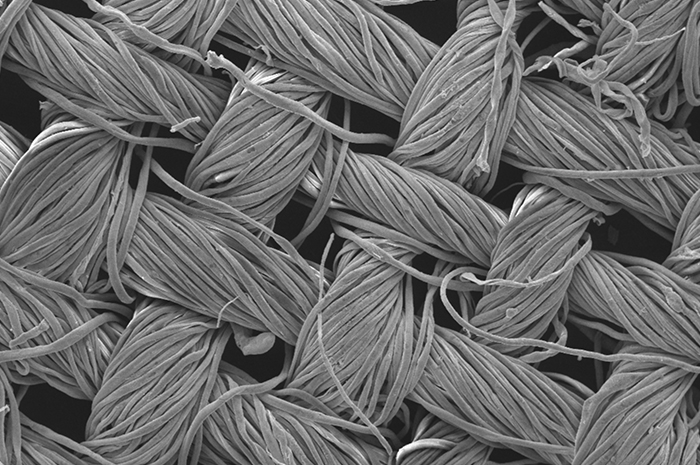 Nanotechnology
Clean, Sans Machine
Dropped a dab of mustard on your clean white shirt or salad dressing on your jeans? No problem if your clothes have been treated by a new process developed by materials scientists at the Royal Melbourne Institute of Technology in Australia. They've invented a solution containing silver and copper nanoparticles. Once a cotton garment has been dipped in it, stains can be removed after just six minutes in the sun. The light excites the particles, which then consume organic materials that cause stains without affecting the cotton's tough cellulose fibers. The technology is not 100 percent effective, however. Tough stains may take a bit longer to remove, and red wine and tomato sauce are somewhat resistant to the cleansing particles. People still might want to clean their clothes once in a while to keep them smelling fresh—which is OK, say the researchers, because the stain-fighting solution remains effective for up to 15 washes. Good news for fans of cheap duds: The treatment works on polyester and nylon fabric, too. – T.G.
©RMIT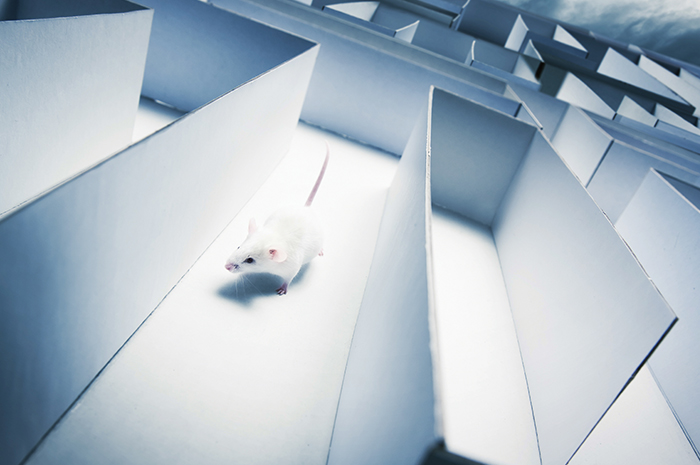 Neuroscience
Shedding Light on Memory
It's been a working theory that Alzheimer's disease damages the brain's ability to form memories. But new research at MIT indicates that sufferers continue to process and store memories; the problem is retrieving them. Using optogenetics, a technology that uses light to excite neurons, a team led by Nobel Prize Winner Susumu Tonegawa was able to recover "lost" memories in mice bioengineered to develop the disease. The technique uses optical fibers implanted in the brains of afflicted mice to shine blue light on the neurons in a section of the hippocampus where fearful memories are stored. In a test, mice were placed in a box and then given a small electrical shock to their feet. Normal mice recalled the event and showed fear when they later were put back in the box. By contrast, the Alzheimer's mice just scampered about. Following the optogenetics treatments, however, the diseased mice also were fearful when returned to the box. Even six days after the treatment, it was clear that they were still using memories to link the box with the shock. The treatment worked only if certain neurons were precisely targeted—indicating that research to treat Alzheimer's by electrically stimulating large areas of the brain may be counterproductive. And while the experiment demonstrated proof of concept, optogenetics are too invasive to treat humans. – T.G.
©Thinkstock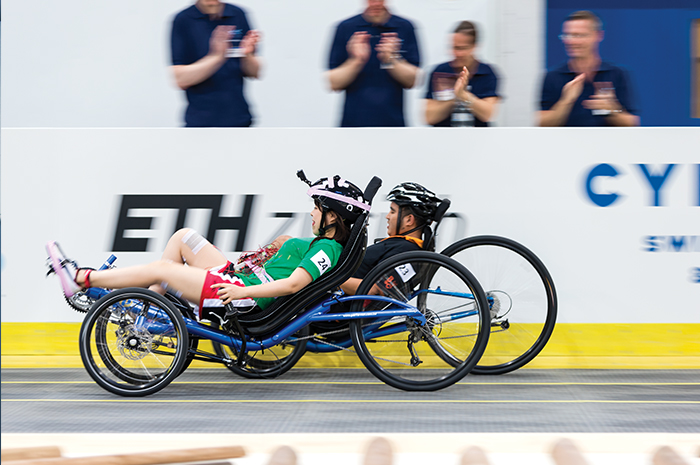 Assistive Technology
Cybersports
Robert Riener, a professor of rehabilitative engineering at the Swiss Federal Institute of Technology, thinks the tech industry could be doing more for the disabled. To accelerate advances in assistive technologies, he has borrowed a page from DARPA's various robotic challenges and organized the world's first Cybathlon. The Olympic-style competition, which will take place next October in Zurich, aims to "remove barriers between people with disabilities, the public, and technology developers" and spur engineers and scientists worldwide to come up with better powered wheelchairs, prosthetics, and exoskeletons. Unlike the actual Olympics, which favor speed and strength, the Cybathlon will emphasize navigation and control of the body. Accordingly, competitors will be called "pilots" rather than athletes—and they will lead teams that include the engineers who built and tested their devices. Events will include, for example, which wheelchairs do the best job of climbing stairs and how well a prosthetic arm can slice bread or open jam jars. Some 80 teams are expected to compete. If successful, a second Cybathlon may be scheduled for Tokyo in 2020—to coincide with the Summer Olympics there. – T.G.
©ETH Zurich/Alessandro Della Bella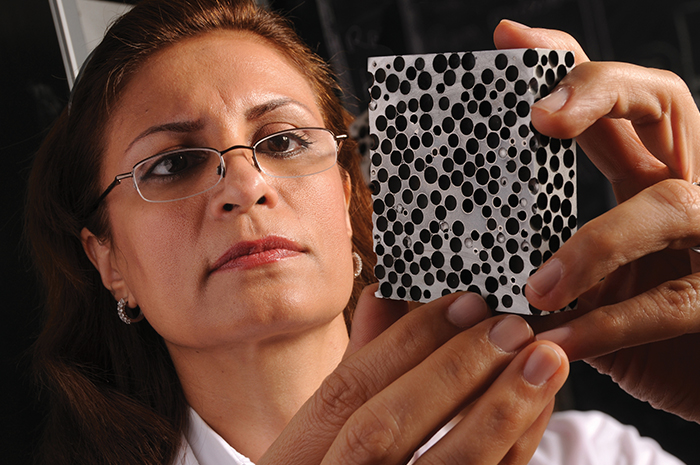 Materials
Tough Stuff
The word foam connotes something lightweight and flimsy. But research by Afsaneh Rabiei, a professor of mechanical and aerospace engineering at North Carolina State University, is proving that composite metal foams, or CMFs, may be much sturdier than the metals they're made from. Last year, for example, she showed that CMFs are excellent at blocking X-rays, gamma rays, and radiation. This year, she's shown that the metal foams are not only bulletproof, but also good insulators against high heat. In one recent test, a block of a CMF less than an inch thick turned an armor-piercing bullet to dust on impact. In another test, blocks made from a CMF, each 0.75 inches thick, were exposed to a flame with an average temperature of 1,722 degrees Fahrenheit on one side, as were same-size blocks of bulk stainless steel. It took eight minutes for the heat to permeate the CMF blocks and reach the same temperature on the other side—compared with four minutes for the steel blocks. CMFs consist of metallic hollow spheres made from carbon steel, stainless steel, or titanium that are embedded in a matrix of steel, aluminum, or metallic alloys. These air pockets make for better insulation because heat travels more slowly through the air than through metal. Rabiei says CMFs could have many uses, including the manufacture of armored vehicles, spacecraft, and containers for shipping nuclear and other hazardous materials. – T.G.
©North Carolina State University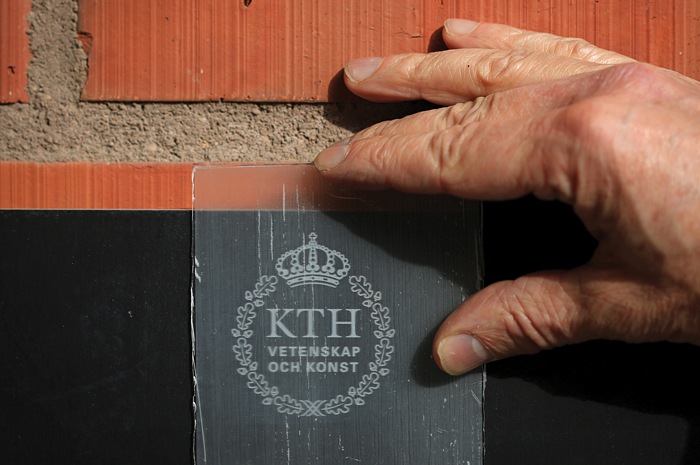 Sustainable Structures
Growing Panes
Plentiful, renewable, cheap, and sturdy, wood has remained a popular building material for centuries. It's also entirely opaque—a positive attribute for walls, floors, and ceilings. Lars Berglund, a materials scientist at the KTH Royal Institute of Technology in Stockholm, sees a new use for lumber: windows. A nanotech process he developed can make wood nearly see-through. First, the lignin is chemically stripped from the cell walls of a thin veneer of wood, leaving the sample "beautifully white," Berglund says. The porous wood then is coated with a transparent polymer, and the optical properties of the veneer and coating are matched. The resulting pane has a hazy transparency. The process could allow for the construction of windows or building facades that allow natural light in but protect privacy. The nearly clear wood also could be used to make inexpensive solar panels to easily incorporate into structures. Berglund's team now is working to further enhance transparency and scale up the manufacturing process. Clearly, he's betting that the construction industry will see the benefits of translucent wood. – T.G.
©KTH Royal Institute of Technology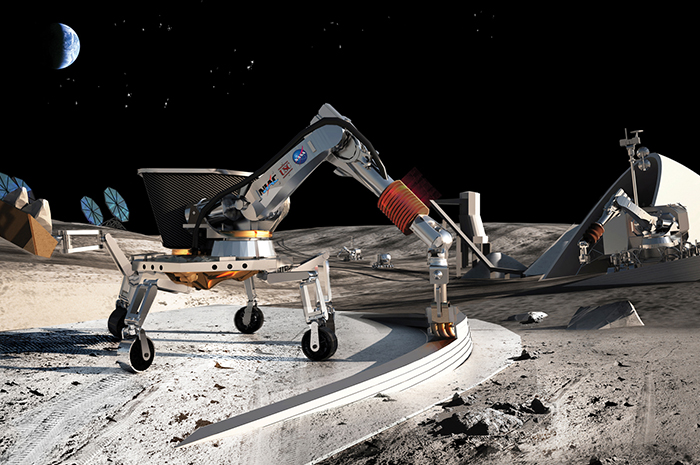 Space Exploration
Back to the Moon
The European, Russian, and Chinese space agencies have all indicated they want to set up inhabited bases on the moon. NASA has focused instead on an eventual mission to Mars. But in a recent New Space article, senior staff at the agency's Space Portal Office, which works to foster collaboration among academic, industry, and government researchers, argue that the time is right for America to get in the game. They contend a lunar base could be ready by 2022 for just $10 billion, using off-the-shelf and nearly ready technologies, and not only would help bolster NASA's preeminence but also open the way for private-sector commercial development of the moon. Meanwhile, NASA is forging ahead with the planned October 2018 launch of the giant James Webb Space Telescope (JWST). Its recently completed primary mirror, 21.3 feet in diameter, is composed of 18 hexagon-shaped segments. Two key components—the Near-Infrared Spectrograph and the Mid-Infrared Instrument—recently passed critical tests ahead of their integration into the football-field-size telescope. Those instruments will allow the JWST to peer back in time to the origin of the universe, study the formation of solar systems, including our own, and search for exoplanets. – T.G.
©NASA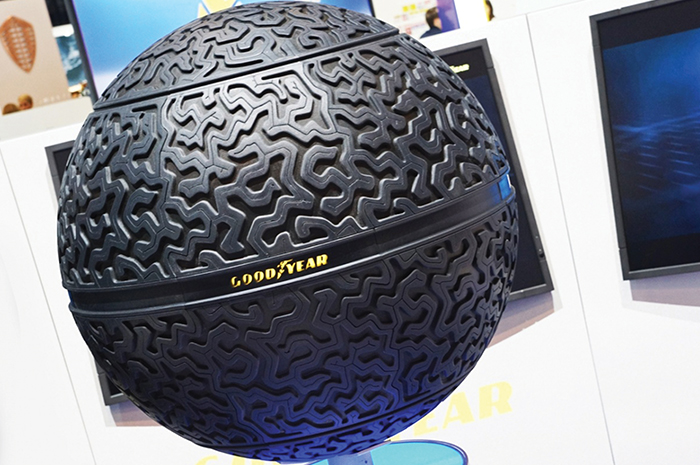 Automotive Engineering
Ground Transportation
For nearly 5,000 years, mankind has relied on wheels and axels to travel over terra firma. With the advent of self-driving cars, however, maybe it's time to get out of the rut. Goodyear certainly is moving in that direction. At a recent auto show in Geneva, the tire maker unveiled the Eagle-360, essentially a rubber ball. Engineers have long known that omnidirectional, spherical wheels would make a lot of sense. For instance, they would allow a car to move sideways—parallel parking made simple. Moreover, skids could be easily righted by simultaneously moving the spheres in four different directions. Axels have been a major hurdle, however, as they limit the ball's maneuverability. Goodyear's Eagle-360 gets around this by using a magnetic field to suspend the car over the tires. To be sure, wheels capable of going in four different directions at the same time wouldn't work with a steering wheel, but those are likely to become relics of the past, too, once cars become fully computer-driven. Goodyear says the design of the 3-D printed balls would allow them to better grip wet pavement by wicking water away.  Left unsaid is how power from the car's electric motors would be transferred to the reinvented wheels to get them rolling. – T.G.
©imgur.com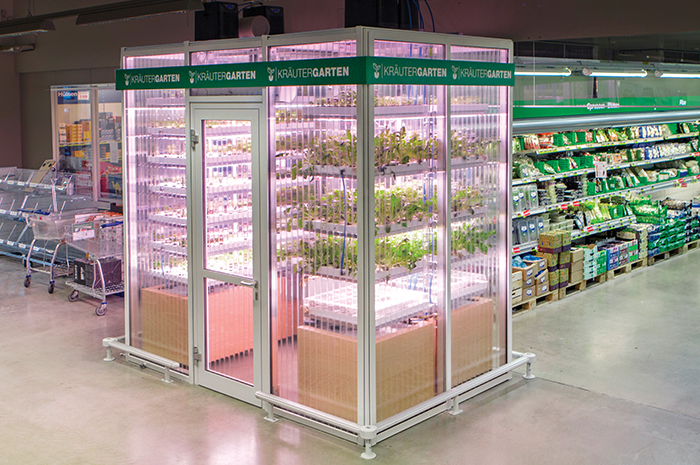 Urban Agriculture
Green Grocers
Vertical farming typically involves growing crops in layered stacks, often in buildings several stories high. The idea is that cities can produce vegetables and herbs while drastically cutting back on farm-to-market transportation, reducing both costs and emissions. German start-up InFarm is taking an über-local approach that eliminates transport altogether. In a year-long trial that ends in October, the company is piloting a small, vertical herb garden called the Kräuter Garten in a Berlin convenience store. The METRO Cash & Carry's greens grow in a shallow pool of water enriched with fertilizer and extra oxygen. The hydroponic system uses 70 percent less fertilizer and 90 percent less water than conventional farming—and zero pesticides. LED lights create artificial sunlight and sensors monitor the garden's environment. Beyond food stores, InFarm hopes to cultivate future micro-farms in restaurants, hotels, hospitals, and offices. Will this fresh idea reap profits? Stay tuned. – T.G.
©InFarm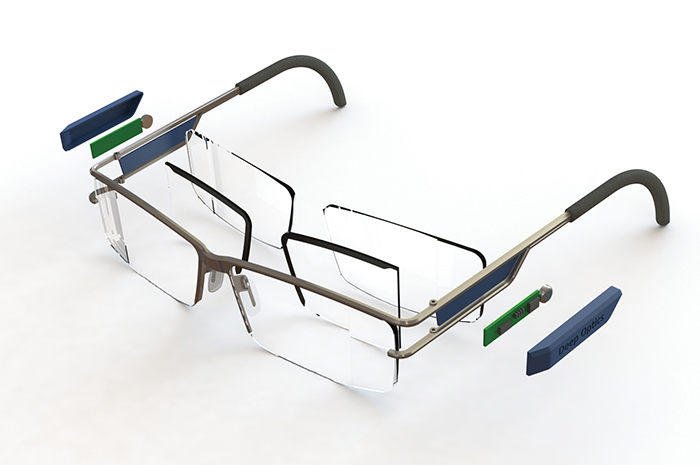 Optics
Make a Spectacle
Many people begin to grow farsighted in their 40s as the eye's lens loses elasticity, which makes it hard to focus on nearby objects and the printed page. While presbyopia, as this common condition is called, can be surgically corrected, most folks just buy a pair of bi- or trifocals—which can take some adjusting to. An Israeli start-up, Deep Optics, may have a better solution: "omnifocal" glasses. The prototype lenses encompass a layer of a transparent liquid crystal that can be activated by an electric current that alters how they refract light. In their default setting, the glasses remain focused on distant objects. But as soon as the wearer looks at something nearby or in the middle distance, eye-tracking sensors alert a processor that adjusts the prescription lens in real time. Deep Optics is still working to miniaturize the components so they can fit into a standard pair of glasses but anticipates holding human trials within a couple of years. Toward that goal, the company recently received financial help from some far-sighted investors, including Essilor, a French eyeglasses company. – T.G.
©Deep Optics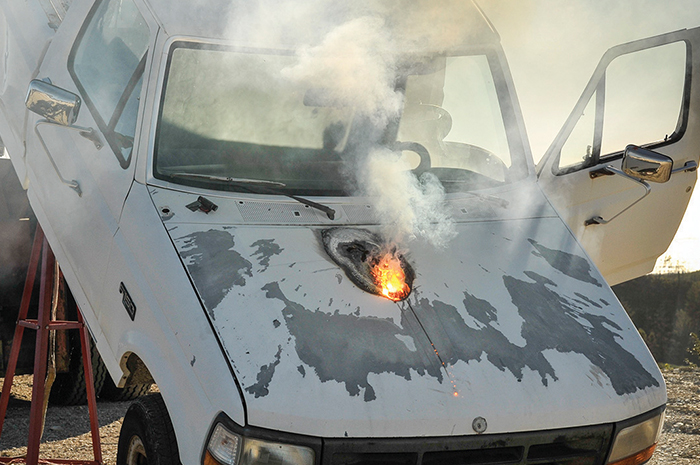 Defense
Light Brigade
Directed-energy weapons, also known as laser weapons, have been the holy grail of the defense industry for decades. A laser produces heat that can be used to zap a hole in the skin of a jet or armored vehicle, explode the gas tank of a truck, or knock out an incoming missile or artillery shell. They're also fast, silent, invisible, and pinpoint accurate. Because they require a lot of power—tens of kilowatts of electricity—that needs to be generated and stored in compact space, however, such technologies have been slow to develop. Those issues are now being resolved rather quickly, and laser weapons could become a key component of the Pentagon's armory in the next decade. Already the USS Ponce has a prototype laser weapon on board, and the Navy hopes to have its full fleet fitted with laser weapons within two years. The Air Force wants them on many of its jets and gunships within four years, and the Army wants to field them by 2023. The weapons are not cheap to build—though costs should fall as manufacturing volume increases—but are very inexpensive to use: basically just the cost of the electricity, or about a buck a blast. – T.G.
©Lockheed Martin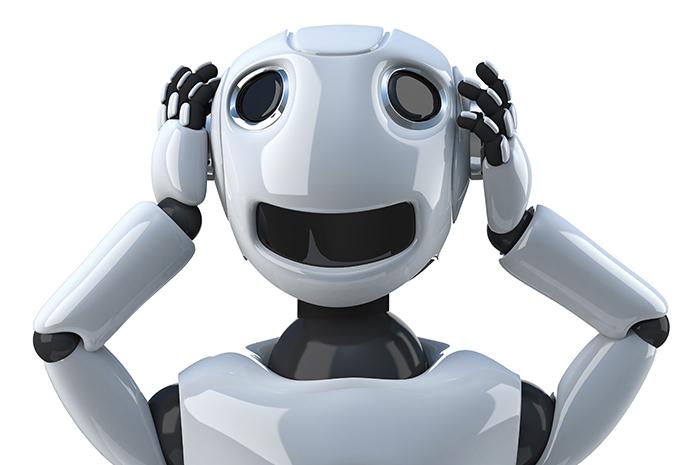 Artificial Intelligence
Hit and a Miss
Two recent events show how far machine learning has come, but also its limitations. In March, Google's DeepMind AlphaGo program won four of five matches of Go, an ancient Chinese board game more complex than chess, against South Korean world champion Lee Sedol. Artificial intelligence experts had predicted such a feat was at least 10 years away, prompting Elon Musk, the Tesla and SpaceX entrepreneur, to send AlphaGo's programmers a congratulatory tweet. But last year, Musk joined renowned physicist Stephen Hawking and others in warning about AI's dangers to humankind, and he has formed a nonprofit advocacy group, OpenAI, to push for open-sourced and transparent research. Meanwhile, Microsoft had to pull the plug on Tay, a chatbot programmed to learn to speak like the millennials with whom it interacted, within 16 hours of its debut on Twitter after it began spewing racist, sexist, and anti-Semitic remarks, such as "HITLER DID NOTHING WRONG." Tay was taught some of this vile language by its followers, but in other cases, the computer learned on its own. Microsoft removed the offensive comments and is "making adjustments." Unlike human potty-mouths, computers don't face getting their mouths washed out with soap.  – T.G.
©Thinkstock