Nominations for Two Thousand Eighteen ASEE Board Elections
Presented on the following pages are candidates for offices to be voted on in the 2018 ASEE elections. These candidates were selected by the 2017 Nominating Committee, chaired by Joseph Rencis. The nominations were received by the executive director as required by the ASEE constitution. The Nominating Committee believes that the candidates offered here are eminently qualified and deserve the close consideration of members. Nominees so proposed must indicate a willingness to serve before their names are placed on the ballot. Write-in votes will be accepted for all offices. In all cases, a simple plurality constitutes election. The official ballot, which will be furnished to each individual member by March 1, must be returned by March 31.
Candidates for the Office of President-Elect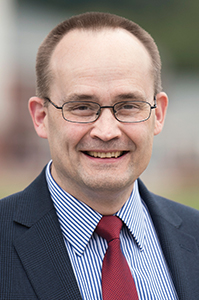 Grant Crawford
Professor of Mechanical Engineering and Director of Career Development
Quinnipiac University

Grant Crawford, a professor of mechanical engineering and director of career development at Quinnipiac University, is a first-generation college graduate and a veteran. He was commissioned in the U.S. Army upon graduation from the United States Military Academy (West Point) with a B.S. in mechanical engineering in 1985. Following initial leadership assignments to South Korea and Germany, he earned his M.S. in aerospace engineering from the Georgia Institute of Technology in 1994 and taught at West Point as an instructor and assistant professor. From 1998 to 2001, Crawford again served in Army leadership assignments until his selection to return to the West Point faculty as a permanent faculty member. He earned his Ph.D. in aerospace engineering from the University of Kansas in 2004 and returned to West Point as the director of the aerodynamics and thermodynamics group. He was promoted to associate professor in 2008 and assumed duties as the chair for the mechanical engineering program until his Army retirement in 2014. During this time, he led a West Point delegation of military and civilian faculty mentors to the National Military Academy of Afghanistan in Kabul in 2009. He joined Quinnipiac's new engineering school as a professor of mechanical engineering in 2014.
Within ASEE, Crawford has served in a variety of service and leadership positions at the section, division, zone, and national levels and currently is in his second term as Vice President for Member Affairs and third term on the Board of Directors. He is the organizer and founding chair of ASEE's Military and Veterans Division and serves on its executive committee. Crawford led the ASEE Innovation Strategic Doing Team for two years and is an active member of the Diversity, Public Policy, and Long Range Planning committees. He also chairs the Membership Policy Committee. Outside ASEE, Crawford has served as the chair of the Fundamentals of Engineering Examination Committee for the National Council of Examiners for Engineering and Surveying (NCEES) and as a program evaluator for the Engineering Accreditation Commission of ABET, where he currently serves as a team chair of its Engineering Technology Accreditation Commission. Crawford, who holds commercial pilot ratings in both fixed and rotary wing aircraft, has been a registered professional engineer since 1998. He is the recipient of the 2012 ASEE National Outstanding Teaching Award.
Candidate's Statement
It is an honor to be nominated to serve as your President-elect and the future President of ASEE. Since being exposed to ASEE during my first West Point faculty assignment, ASEE has been my focal professional society. Engagement with ASEE perfectly aligns with my two passions: teaching engineering and serving others. While service with ASEE and affiliated organizations has taken me across the United States and to India, service with a variety of people and teams predates my ASEE involvement. My assignments in the Army took me to numerous places here and around the world, from Asia to Europe to Southwest Asia. In over 30 years of public and professional service, a major aspect of my endeavors has involved listening to and working with a wide variety of people in a manner that reflects understanding and respect for the diversity of viewpoints and talents that we all possess.
This position requires a broad set of skills and abilities, and necessitates communication across the organization as well as engagement with entities external to ASEE. I have served as a campus representative and held numerous service and leadership roles at the section, division, zone and national levels. In these roles, my focus has been on outreach and communication aimed at serving member needs and effectively advocating for your priorities. I have continued to build on the solid foundations laid by my predecessors and worked to strengthen the connections with our membership so that ASEE can best serve us all. I also have worked with the talented members of our Public Policy Committee to help craft the statements that promote ASEE's mission and positions in public forums.
This is an exciting time for ASEE as we continue to engage in the national and global challenges we are facing as engineering and engineering technology educators and partners. In the uncertain financial and divisive political climate of our times, it is even more critical to promote and communicate the universality of our ability to make positive impacts in the lives and communities of those we serve. In initiatives ranging from student diversity and retention to STEM outreach and international engagement, ASEE plays and must continue to play a critical role in advancing our professions and preparing the next generation for global service and leadership. I appreciate your consideration for this position and, if elected, will continue to do my utmost to fulfill your trust and expectations.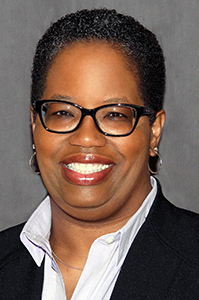 Stephanie G. Adams
Dean, Frank Batten College of Engineering and Technology
Old Dominion University

Stephanie G. Adams, dean of Old Dominion University's Frank Batten College of Engineering and Technology, has been an active member of ASEE for almost 20 years. From 2011 to 2016, she served as department head and professor of engineering education at Virginia Tech, and she has held faculty and administrative positions at Virginia Commonwealth University and the University of Nebraska, Lincoln.
Her research interests include broadening participation, faculty and graduate student development, teamwork and team effectiveness, and quality control and management. In 2003, Adams, a leader in the advancement and inclusion of all in engineering education, received a CAREER award from the National Science Foundation's Engineering Education and Centers Division. She has had the privilege of serving on the board of directors for a number of organizations, including the American Society of Engineering Education, the National Society of Black Engineers, the Women in Engineering ProActive Network (WEPAN), and the National GEM Consortium. She has worked with a number of colleges and universities, government agencies, and nonprofit organizations—among them the National Academy of Engineering, the Society of Hispanic Professional Engineers, the Institute of Electrical and Electronics Engineers, the Institute of Industrial Engineers, the Quality Education for Minorities Network, and the Council of Graduate Schools—to build supportive educational coalitions and partnerships in advancing the engineering profession and educational community.
Adams is the recipient of numerous awards, including the 2017 WEPAN Founders Award; the 2016 ASEE Bernie R. Sarchet Lifetime Award in Engineering Management; the 2013 Alumni Achievement Award from North Carolina A&T State University; the 2008 ASEE DuPont Minorities in Engineering Award; the Holling Teaching/Advising/Mentoring Award; the Henry Y. Kleinkauf Outstanding Assistant Professor Teaching Award; the Assistant Professor Service Award and the Chancellor's Fulfilling the Dream Award from the University of Nebraska, Lincoln; and the Janice A. Lumpkin Educator of the Year from the National Society of Black Engineers. In 2005, she was selected as an AAAS/NSF Science and Engineering Policy Fellow.
Adams, an ASEE Fellow, is a 1988 honors graduate of North Carolina A&T State University, where she earned her B.S. in mechanical engineering. In 1991, she received a master of engineering degree in systems engineering from the University of Virginia. In 1998, she received a Ph.D. in interdisciplinary engineering from Texas A&M University, where she concentrated on industrial engineering and management.
Candidate's Statement
I was introduced to ASEE as a high school student by my father in the 1980s. He was a regular conference attendee and even planned our 1981 family vacation to coincide with the annual ASEE conference hosted by the University of Southern California. Seventeen years and three engineering degrees later, I attended my first conference in Seattle, Wash. I recall feeling energized, inspired, and very welcomed. I was energized that so many were concerned with the education of engineering and engineering technology professionals. And I was inspired by the passion of our members to advance our profession.
Over the ensuing two decades, I evolved from first-time presenter as a doctoral student to an author/presenter as a faculty member, to a long-serving leader within the Engineering Management Division, to a member of the Board of Directors, and now to a candidate for President-Elect of this highly respected organization. Along the way, I have served ASEE as the Secretary, Treasurer, Program Chair, Chair, and Past Chair of the Engineering Management Division; I was Vice Chair of the Working Group on Scholarly Educational Practice as a part of the Engineering Education for the Global Economy: Research, Innovation, and Practice project; I was elected to the Board of Directors in the role of Chair, Professional Interest Council I and served as the Vice President of Professional Interest Council Chairs from 2011 to 2012. I was an invited member of the committee that wrote "Creating a Culture for Scholarly and Systematic Innovation in Engineering Education." I served as a member of the DuPont Minorities Award selection committee, the Nominating Committee, and the JEE editor search committee, and as past Chairperson of the Awards Committee for three years. Currently, I am a member of the Risk Management and Fellow Membership committees. My nomination as President-Elect is a tremendous honor and recognition of my service to ASEE and my commitment to the vision and mission of ASEE.
Through my membership and service to ASEE, I have come to believe that today's engineering and engineering technology programs must produce engineering professionals capable of designing and inventing new products and services; creating new industries and jobs; competing and thriving in the global market; working across disciplines; and interacting with people from different backgrounds, cultures, and countries. This vision will come to fruition through:
The engagement, dedication, ingenuity, and advocacy of our members who will train, mentor, and inspire the next generation;
The exposure of our students to an educational experience that promotes collaboration with members of disciplines outside of engineering and engineering technology; and
The adoption of research that has been conducted on how students learn, effective teaching pedagogies, alternative modes of assessment, and efforts to improve the diversity and inclusiveness of the engineering milieu.
For almost two decades, I have served as a faculty member, university administrator, board member of multiple nonprofit organizations, program officer at the National Science Foundation, and thought leader in engineering education. I have worked to advance the fields of industrial and management systems engineering and engineering education; broaden the participation and inclusion of all in STEM; and mentor future engineering educators. I have maintained a funded research program, across four universities, which has provided me the requisite skills to lead our Society. Specifically, my strategic planning, teamwork, change management, project management, and human resource skills will allow me to further our existing Strategic Doing activities, exhibit responsible financial management, and implement continuous improvement and efficiency approaches.
As President-Elect, I will represent our organization with passion and fervor. I will continue to foster the plethora of ASEE networks and connections around the globe. I will work to expand our efforts in the area of workforce development, with special attention to the indoctrination of new faculty to our mission, vision, and values early in their careers. I welcome the opportunity to serve as President-Elect of ASEE and look forward to the continuation of my service to this illustrious organization.
Candidates for Vice President, Member Affairs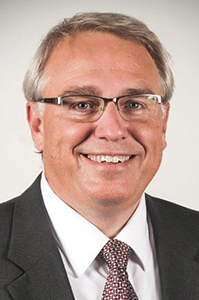 Garry Steffen
Associate Professor and Department Chair
Indiana University-Purdue University Fort Wayne

Gary Steffen is an associate professor at Indiana University-Purdue University Fort Wayne (IPFW) in Fort Wayne, Ind., where he serves as chair of both the Computer, Electrical, and Information Technology Department and the Manufacturing and Construction Engineering Technology Department. He is leading the formation of a polytechnic school that will debut in 2018. Steffen is the past recipient of the IPFW ETCS Excellence in Teaching Award and the Indiana Council for Continuing Education Faculty Member of the Year Award, recognizing his outstanding pedagogy. He shares his passion for teaching by serving on multiple campus teaching committees and as the IPFW campus representative to ASEE. Steffen was awarded his B.S. in electrical engineering technology and A.S. in Supervision in 1989 from IPFW; M.S. in computer science from Ball State in 2001; and a graduate certificate in information assurance and security from Purdue University in 2003. His industrial experience includes 10 years of electrical and networking laboratory facility management in addition to operating his own consulting firm. His greatest pleasure is teaching, where he integrates technical skill, industrial application, and management practices with a subtle undertone of humor into his lectures. Steffen has been actively involved with ASEE for 15 years. At the section level, he initiated the first joint section conference (2006) between the Illinois-Indiana and North Central sections while serving as General Conference Chair for both the 2006 and 2015 Illinois-Indiana section conferences hosted at IPFW. He was recognized in 2009 with the ASEE Illinois-Indiana Service Award for his contribution to the section as past chair and section campus representative coordinator. Nationally, Steffen has served on the Tau Alpha Pi Engineering Technology Honor Society Board of Directors and as the Engineering Technology Division (ETD) program chair for the ASEE CIEC Conference. For the past decade, he has served as secretary to the Electrical and Computer Engineering Technology Department Head Association (ECETDHA) and was more recently elected as a director of the Engineering Technology Council (ETC). His current position on the ASEE Board of Directors as Council of Sections Zone II Chair provided him the opportunity to co-chair the 2017 Zone II Conference in San Juan, Puerto Rico.
Candidate's Statement
The lifeblood of any organization is its membership. I've had the distinct honor of meeting and working with many dedicated members at all levels of our organization. The determination shown by these volunteers to secure our vision of being the preeminent authority on the education of engineering professionals is inspiring. I thank you for this inspiration and express my gratitude on being nominated to serve as your Vice President, Member Affairs. If elected, I will continue to cultivate past successes and form tighter alliances among our diverse membership through multiple open communication channels. I will serve as the conduit of clear and concise information between the sections and zones to our organization so we can quickly resolve concerns and disseminate proper information. Working hand-in-hand with the zones and sections, I hope to better support and grow our campus representatives program. It is the local campus representatives who interface daily with our membership, serve as key advocates on ASEE membership, and encourage involvement at the section and national level. I, too, will serve as a champion of our membership's achievements through their well-deserved recognition. I will coordinate existing awards and advocate for more within our organization to distinguish recipients' valued volunteerism, diversity, and accomplishments in the education of our future engineering professionals. Enhanced recognition will furthermore highlight significant contributions made through the written works of our membership at their section and zone conferences. Once again, thank you for your nomination and consideration. I look forward to working with you in the future in any capacity that advances the mission of ASEE.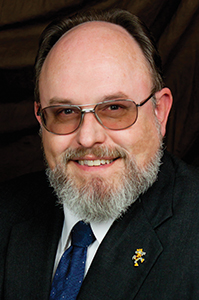 Steve E. Watkins
Professor, Department of Electrical and Computer Engineering
Missouri University of Science and Technology

Steve E. Watkins is a professor of electrical and computer engineering at Missouri University of Science and Technology (formerly the University of Missouri-Rolla, or UMR), where he directs the Applied Optics Laboratory. His technical interests are smart structures, sensing systems, and engineering education, including precollege activities. He has one patent, three book chapters, 50 archival papers, and 94 other publications. He served as associate chair of electrical engineering undergraduate studies at Missouri S&T for over 10 years. Watkins was a Distinguished Visiting Professor at the U.S. Air Force Academy, a faculty member in residence for the Washington Internships for Students of Engineering (WISE) program, an IEEE-USA Congressional Fellow in the personal office of California congressman Dana Rohrabacher, a visiting physicist at the Phillips Laboratory (USAF) at Kirtland Air Force Base, and a visiting scholar at the Basic Research Laboratories of NTT in Japan. He received a Ph.D. from the University of Texas, Austin.
Watkins has been an active member of ASEE since 2000 and a campus representative since 2005. His ASEE service includes the 2015-2017 chair for Zone III and 2012 general chair for the Midwest Section Conference; 2008-2009 chair for the ASEE Midwest Section; and ASEE ECE Division officer. He received the 2017 ASEE Midwest Best Paper Award, the 2012 ASEE Midwest Section Outstanding Service Award, and two campus representative recognitions. He is currently a member of the Section Working Group (ASEE Member Affairs Ad Hoc Committee). Over a quarter of his publications have been in educational journals and conferences, and he has been a guest editor for the International Journal of Engineering Education and the Journal of STEM Education: Innovations and Research. He has received multiple campus teaching, advising, and service awards.
Watkins's other professional memberships are Institute of Electrical and Electronics Engineers, or IEEE (senior member), SPIE-The International Society for Optical Engineering (senior member), and Eta Kappa Nu (IEEE-HKN), the IEEE honor society. His activities within IEEE and IEEE-HKN include service as the 2017 IEEE-HKN President-Elect, as the editor-in-chief for IEEE-HKN's The Bridge magazine, as a member of the IEEE Education Society Board of Governors, as a member of the Region 5 Executive Committee, and as a member of various conference committees. He is faculty adviser to the Tau Beta Pi Chapter, the IEEE-HKN Chapter, and Student Toastmasters Club. He has co-coordinated a robotics middle school summer camp for over a decade. He received an IEEE Regional Activities Board Achievement Award for assisting with the development of the IEEE Student Ethics Competition and has been the IEEE Region Student Ethics Competition chair from 2007 to the present. Other recognitions include the IEEE-USA Jim Watson Student Professional Awareness Award (2016), IEEE Region 5 awards for Outstanding Member (2005) and Outstanding Educator (1999), and selection as a finalist for the 1993 HKN Outstanding Young Electrical Engineer Award. He served his local community on the local school board between 2001 and 2012, including as president from 2009 to 2012.
Candidate's Statement
I became a faculty educator because the rewards of contributing to a quality education for students are so great. ASEE helps me perform in this profession more effectively and provides me a community of like-minded professionals. I appreciate the opportunity to run for an ASEE leadership position and Vice-President, Member Affairs is a great position. Contributions can be made within the Executive Committee and the Board of Directors for the larger organization along with direct engagement with campus representatives and with members and leaders in zones and sections.
I have been a member of ASEE since 2000 and active in zone, section, campus, and conference planning activities. In particular, my experiences as a zone chair and board member, as the Midwest Section Chair, as campus representative, and as an active participant in ASEE conferences and other professional societies have prepared me for this next level of service. Our Section Working Group (Member Affairs Ad Hoc Committee) is exploring ideas to improve the member experience and benefits. This work is an effort that should continue.
ASEE plays many important roles in our engineering education community. It promotes quality education, facilitates innovation, and supports educators. I hope to have this opportunity to contribute to the ASEE community and to assist others—both colleagues and students—to become more effective in their careers. I ask for your vote. If elected, I will do my best to serve our members, our organization, and our profession.
Candidates for Office of Zone I Chair-Elect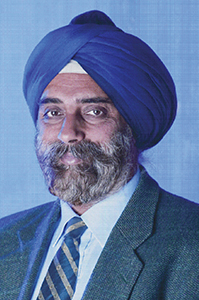 Pritpal Singh
Professor and chair, Department of Electrical and Computer Engineering
Villanova University

Pritpal Singh is professor and chair of the electrical and computer engineering department at Villanova University. He received a B.Sc. in physics from the University of Birmingham, U.K., in 1978, and master's and Ph.D. degrees in applied sciences/electrical engineering from the University of Delaware in 1981 and 1984, respectively. Singh teaches courses at the undergraduate and graduate levels in the areas of semiconductor microelectronics, renewable energy systems, and power electronics. He has been working on thin-film solar cell research since 1979. He has also worked on several photovoltaic-system projects and on electric vehicle research, notably on battery monitoring and management systems funded primarily by federal agencies (over $3.5 million of funding).
Singh, who has over 100 conference and journal publications and holds seven issued U.S. patents, has consulted for several companies, including Ford Motor Company and Epuron, LLC. In addition, he has served as a reviewer for the U.S. Department of Energy and National Science Foundation. He also recently prepared a Renewable Energy Market Research Report for UNICEF.
Over the past seven years, Singh has worked on a "telehealth" project in Nicaragua, where he and his team have trained about 140 community health workers to measure vital signs and text that information to a computer server for review by health-care professionals. Over 100 women have had successful outcomes from complications in pregnancy as a result of this telehealth system.
In collaboration with UNICEF, Singh also has delivered several workshops and lectures in Nicaragua, Burundi, Kenya, Tanzania, and Zimbabwe. His recent work is focused on researching, designing, and implementing low-cost, high-impact technologies and systems for use in rural communities in developing countries.
Singh serves on the board of the Electrical and Computer Engineering Department Heads Association (ECEDHA), as the 2016 and 2017 IEEE Special Interest Group for Humanitarian Technology (SIGHT) Education subcommittee chair, and as past chair of ASEE's Mid-Atlantic Section. He was awarded the 2009 Philadelphia Section award for his contributions to IEEE student activities and has been a finalist for the Lindback outstanding teaching award and service award at Villanova University. Over the past two years, he has led the launching of the Chairs Conclave at the ASEE Annual Conference and this past year served on the organizing committee of the ASEE International Forum.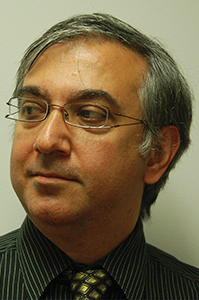 Saeid Moslehpour
Professor of Electrical and Computer Engineering and Assistant Dean of Graduate Studies
College of Engineering, Technology, and Architecture
University of Hartford

Saeid Moslehpour, a professor of electrical and computer engineering and assistant dean of graduate studies in the College of Engineering, Technology, and Architecture at the University of Hartford, is currently the editor of ASEE's Computers in Education Journal. He holds a Ph.D. (1993) from Iowa State University, and master of science (1990) and bachelor of science (1989) degrees from University of Central Missouri. His research interests include modeling, simulation, testing, CPLDs, FPGAs, analog/digital mixed, embedded electronic system testing, rapid prototyping, and cyber-learning. He is the former faculty senate chair at the University of Hartford (2011-13), ASEE Section I chair (2012-14), codirector of Connecticut NASA Space Grant, and ECE department chair. During his tenure as chair, he managed nine programs, including B.S. degree programs in electrical and computer engineering, as well as B.S. and associate's degree programs in electronic and computer engineering technology. In addition, he started the electromechanical engineering and master of engineering degree programs.
ering from North Carolina State in 2001. Schultz also spent 13 years at Ford Motor Company in various manufacturing and management positions in Dearborn, Mich. and in Windsor, Ontario.
Candidates for Office of Zone III Chair-Elect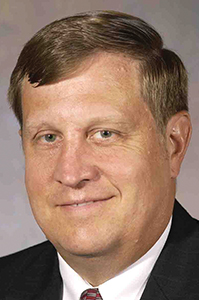 Kenneth W. Van Treuren
Associate Dean for Research and Faculty Development and Interim Chair, Department of Mechanical Engineering
Baylor University

An experienced leader, Kenneth W. Van Treuren is the associate dean for research and faculty development and interim department chair for mechanical engineering at Baylor University. An exceptional educator, he twice received Baylor's Outstanding Teaching Award. Nationally, his interest in advancing engineering education led to the SAE Ralph R. Teetor Award for Educational Excellence and the Boeing Welliver Faculty Fellowship. Prior to Baylor, he taught aeronautics at the United States Air Force (USAF) Academy, where he received the Outstanding Military Educator Award. He understands engineering education, and has actively been promoting it.
After earning a B.S. degree in aeronautical engineering from the USAF Academy, Van Treuren received a Guggenheim Fellowship and studied at Princeton University for his M.S. in engineering science. In the USAF, he served as a command pilot and received his D.Phil. in engineering science from Oxford University in England. After 21 years in the USAF, he was drawn to the university because of his love for learning and helping students reach their full potential. His diversity of academic background and desire to positively impact students' lives give him a unique educational experience upon which to draw for the Zone III chair position.
Van Treuren has been a leader in ASEE since 1996 at both on the regional and national level and has over 40 papers in ASEE conference proceedings. He attends the ASEE Gulf-Southwest (GSW) Section meetings, reviewing papers and chairing sessions. In 2009, when Baylor University hosted the GSW Section annual meeting, he served as the section chair and conference organizer. He received the GSW Outstanding Teaching and Campus Representative awards as well as best paper awards. His graduate and undergraduate students consistently won awards at GSW paper competitions. Nationally, Van Treuren has reviewed papers, chaired sessions, presented papers, chaired committees, and coordinated external speakers. He is the Past Chair of the Mechanical Engineering Division, one of ASEE's largest divisions, and also serves as the Baylor University ASEE Campus Representative.
Inspiring Baylor's faculty to improve as educators, Van Treuren instituted monthly teaching seminars and an end-of-semester education workshop on topics such as entrepreneurially minded learning. He is the academic adviser to the ASME Student Section, helping students learn about the profession of engineering. His passion for teaching led him to serve as chair for both the ASME International Gas Turbine Institute's (IGTI) education and wind energy committees. Locally, he serves the community on the Central Texas Science and Engineering Fair Board.
Advance Your Career
GEM-ASEE Doctoral Engineering Research Showcase
By the ASEE Diversity Committee
January 22-23, 2018
Mayflower Hotel
Washington, D.C.
APPLY BY NOVEMBER 17, 2017
Applications are now being accepted for a first-of-its-kind Doctoral Engineering Research Showcase sponsored by the National GEM Consortium and the American Society for Engineering Education. Doctoral students, postdoctoral fellows, and new faculty are invited to display their leading-edge technical research and connect with potential agency sponsors and academic employers. You will present your research—which may be interdisciplinary or a single engineering discipline—in poster format. This event will be held in conjunction with an Agency/University Fair that will feature representatives from government research agencies and universities seeking to hire faculty. The showcase also will feature interactive breakout sessions on (a) advancing a research program and managing the research enterprise; (b) innovations in teaching and the promotion of learning; (c) professional service opportunities; and (d) maintaining work-life balance.
Registration fees are just $50 for doctoral students and postdoctoral fellows, and $150 for new faculty members (within 14 months of their initial appointment).
The application deadline is Friday, November 17. Decisions will be announced by November 27.
Apply online at: https://www.asee.org/public/events.
A short promotional video is available at https://www.youtube.com/watch?v=9MNMRf4hDOE.
Exhibitor table and Sponsorship opportunities are also available at: https://www.asee.org/public/events
This event is partially underwritten by the Alfred P. Sloan Foundation. For more information pleas visit us at https://drs.asee.org or contact us at drs@asee.org.