Nominations for Two Thousand Twenty ASEE Board Elections
Presented on the following pages are candidates for offices to be voted on in the 2020 ASEE elections. These candidates were selected by the 2019 Nominating Committee, chaired by Past President Bevlee Watford. The nominations were received by the executive director as required by the ASEE Constitution. The Nominating Committee believes that the candidates offered here are eminently qualified and deserve the close consideration of members. Additional nominations of eligible candidates may be made by petition of at least 200 individual members. Nominees so proposed must indicate a willingness to serve before their names are placed on the ballot. Write-in votes will be accepted for all offices. In all cases, a simple plurality constitutes election. The official ballot, which will be furnished to each individual member by March 2, must be returned by March 31, 2020.
Candidates for the Office of President-Elect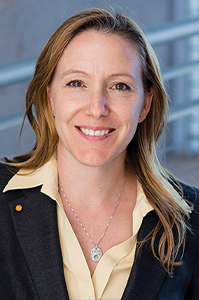 Adrienne Minerick
Dean, College of Computing
Professor, Chemical Engineering
Michigan Technological University

Adrienne R. Minerick is the dean of the newly formed College of Computing and a professor of chemical engineering at Michigan Technological University. She earned her B.S. from Michigan Tech and her M.S. and Ph.D. from the University of Notre Dame. She is a fellow of ASEE and the American Association for the Advancement of Science, former president of the AES Electrophoresis Society, and a Michigan Professor of the Year nominee, illustrating her dual passion for research and education's impact on individuals and societal advances. She directs the Medical micro-Device Engineering Research Laboratory (M.D.–ERL) at Michigan Tech and is chief technology officer of a start-up company, Microdevice Engineering, Inc. She has managed, as principal investigator or co-PI, 42 grants/contracts for a total of $8.7 million, yielding 93 research graduates—including 11 Ph.D.'s, 64 percent of whom are women and 18 percent are underrepresented minorities—as a well as a patent, 88 publications/book chapters, three master's students, and 79 undergraduates. Overall, 56 percent of her students have been women and 22 percent URM. Her group's NSF CAREER Award research into portable blood diagnostic devices led Minerick to co-found MDE concurrent with her team's journey through NSF's I-Corps. Over 140 customer interviews determined the technology would best be leveraged to screen blood donors for hematocrit levels and blood type. Funding from NSF via PFI and STTR Phase I and II enabled MDE to conduct blood donation-center laboratory validation. These experiences taught skills in strategy, planning, and execution in complex ecosystems.
Minerick has served in administrative roles at Michigan Tech spanning multiple disciplines: associate dean for research and innovation in the College of Engineering, assistant to the provost for faculty development, dean of the School of Technology, and now founding dean of the College of Computing. In each role, she engaged faculty, staff, and student talents in creative ways to achieve goals. As assistant to the provost for faculty development, she led a team that piloted and institutionalized Early Career Management Committees (http://www.mtu.edu/provost/programs/ecm/) to situate new faculty for success. She also is PI of Michigan Tech's ADVANCE efforts (adaptation and partnership grants) to retain women, underrepresented, and intersectional faculty by evolving university cultural norms.
Because ASEE is comprised of passionate individuals working for the betterment of our students and the broadly defined engineering profession, Minerick has remained very active in the organization. She has served ASEE in various capacities, beginning in officer roles in the New Engineering Educators Division, then as program chair and newsletter editor in the Chemical Engineering Division, and in webmaster, treasurer, and other roles in the Women in Engineering Division. Most recently, she served as ASEE's First Vice President, VP of PICs, and PIC I chair. Her passion is in championing equity, which led to her role as a former chair of ASEE's Committee for Diversity, Equity, and Inclusion. This role included providing leadership during the Year of Action on Diversity and crafting the strategic plan that still guides the committee's ever-growing impact on ASEE's culture.
Candidate's Statement
Engineering practice and engineering education have been established on proven pathways and traditions; these are largely treated as synonymous with engineering quality. I've pondered this association extensively and have concluded it is because the traditions have been built upon learned experiences and crafted in response to engineering failures. What if prior pathways are local optimums, not global optimums? Study after study, many by ASEE authors, has shown that increasing diversity of teams decreases engineering failures. We are in an exciting time when traditional engineering and educational practices are being re-examined from additional—and different—perspectives.
ASEE is phenomenal in that there are affinity groups for almost everyone already in the organization. If an affinity group doesn't exist, it is possible to start a new one (e.g. veterans, LGBTQ+, disabilities). However, I would argue that the success of new initiatives (and of re-energizing existing ones) is influenced heavily by access.
ASEE bylaws and processes are navigable by those who are familiar with them, or who know knowledgeable, connected individuals. The system is a confusing, rules-bound knot to everyone else. The time of well-intentioned volunteers evaporates as groups struggle to navigate the system. Imagine what we could do if this volunteer time, instead, directly advanced our profession! The challenge can be that traditional stewards of the rules are familiar with the system—it has worked just fine for them—and they tend not to see the need to make changes in search of a better optimum.
I propose a year of simplifying and overhauling ASEE bylaws and processes to transform the overarching governance mindset into engineering access and mobility of ideas. Building from the board's recent long-range planning efforts, we can examine barriers for initiatives and enact mechanisms for piloting new strategies, measuring the impact, and institutionalizing those that perform. We can empower our leaders to make decisions because they are the right thing to do or because the decision has the potential to advance a less familiar entity/idea. After all, it isn't possible to discover a global optimum if only deviating slightly from the local optimum.
I believe this approach is the best way to enable each of you to catapult forward ethically and socially informed engineering solutions that more rapidly solve global grand challenges. The world desperately needs our coordinated and collaborative problem solving and leadership!
In closing, it is a humbling honor to be included among those nominated for this highly influential position. Thank you to those I've had the privilege of working alongside, and to those who inspire each of us to invest in ASEE and our noble profession. In whatever form is asked, I look forward to working with all of you to help ASEE achieve its fullest influence on the future of engineering, our society, and our world.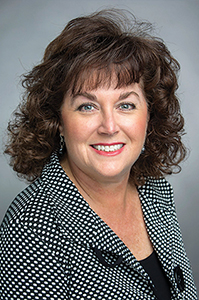 Teri Reed
Assistant Vice President for Research Development, Office of Research
Professor, Department of Chemical and Environmental Engineering
University of Cincinnati

Teri Reed received her B.S. in petroleum engineering from the University of Oklahoma and spent seven years in the petroleum industry, during which time she earned her M.B.A. She received her Ph.D. in industrial engineering from Arizona State University. An advocate for research-informed approaches to engineering education, curricular reform, equity, cultural humility and policy, as well as student recruitment and retention efforts, Reed has made significant contributions nationally as well as at Arizona State University, the University of Oklahoma, Purdue University, Texas A&M University, and the University of Cincinnati, where she has spent her academic career.
Reed helped establish the scholarly foundation for engineering education as an academic discipline through co-authorship of the landmark 2006 Journal of Engineering Education special reports, "The National Engineering Education Research Colloquies" and "The Research Agenda for the New Discipline of Engineering Education." Her teaching interests include statistics, introductory engineering, diversity, and leadership. Research interests include statistics education, concept inventory development, assessment and evaluation of learning and programs, recruitment and retention, diversity, and equity. She has received funding from the National Science Foundation, the U.S. Department of Education, various private foundations, and industry.
Reed, an ASEE Fellow and former Vice President and Executive Committee member, is a member and former president of the Women in Engineering ProActive Network, Distinguished Member of the Society of Petroleum Engineers, and member of the Institute of Electronics and Electrical Engineers. She serves as an ABET Engineering Accreditation Council Commissioner for ASEE and a director of the Engineering Research Council, and is the past co-chair of ASEE's Undergraduate Experience Council and chair of the Diversity Committee. She has served in multiple leadership roles in the Pre-College and Educational Research and Methods divisions, as well as with the associate deans. Reed served as a reviewer of the National Academy of Engineering's 2008 report, "Changing the Conversation: Messages for Improving Public Understanding of Engineering," and its 2010 report, "Standards for K-12 Engineering Education."
ASEE honors include the 2015 William Elgin Wickenden Award for research publications in JEE, the 2013 Sharon Keillor Award for Women in Engineering Education, the 2013 Environmental Engineering Division Best Paper Award, and ERM's 2008 Outstanding Service Award. Additional professional honors include the 2019 University of Oklahoma Mewbourne College of Earth and Energy Distinguished Service Alumni Award and Purdue University's 2012 One Brick Higher Award.
Candidate's Statement
At the First Annual Collaborative Network for Engineering and Computing Diversity (CoNECD) Conference in 2018, I was inspired by words from AAAS's Laureen Summers. She challenged all of us with the following differentiation: "Diversity is being invited to the party; inclusion is being asked to dance." From this, I ask you to consider, as the membership of ASEE, who are we inviting to the party? Better yet, who is dancing with ASEE for more than one dance? Continuing to move our Society forward with this type of inclusive thinking will allow us to differentiate between good practices, ideas, and policies and great practices, ideas, and policies. As we continue to look inward to listen to our constituents, a process already started by several of our previous presidents, how will we hear their needs and desires and turn those into actions? I was honored to be a co-leader of ASEE's Year of Action on Diversity, and I find this model of action, which represents the research-to-practice paradigm, both exciting and promising. It can make the difference we need to experience in our profession.
Over the past two decades, I have grown personally and professionally with the help of ASEE. From my time as a doctoral student doing my first professional presentation through my time as a faculty member and various stages of administration, ASEE has been important in supporting my development. Now, I am honored to be considered to lead this preeminent Society into the next decade. This opportunity aligns with my philosophy of focusing on research to practice as we continue to push forward the field of educating the next generation of engineers, engineering technologists, and computer scientists. Building on my research passions of broadening participation in engineering, I look forward to listening intently and creating inclusive and accessible pathways leading to and through our profession at all levels. The importance of our profession now and in the future cannot be overstated and the role of ASEE in supporting the profession and its professionals is key.
I look forward to continuing to serve the membership of ASEE. It would be my honor to do so as the 2020 President-Elect. Committed to making a difference for all of our students, faculty, staff, administrators, and practitioners from all around the globe, I will work to find ways for everyone to dance.
Candidates for the Office of Vice President, Member Affairs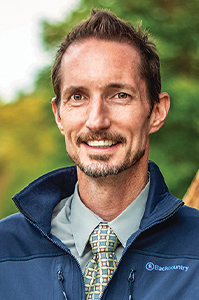 Shane Rogers
Associate Professor, Civil and Environmental Engineering
Clarkson University

Shane Rogers, associate professor of environmental engineering at Clarkson University since 2007, is a first-generation college graduate, humanitarian activist, and indie rock artist. He earned his Ph.D. with honors from Iowa State University in 2004 and worked for the U.S. Environmental Protection Agency as an environmental engineer and special government employee from 2004 to 2013. Rogers joined ASEE when he received the St. Lawrence Section Outstanding Teaching Award in 2009. He has served as the section awards chair, secretary, vice-chair, and chair, and most recently as a member of the ASEE Board of Directors, Council of Sections. Among other activities, he has worked to improve communication, identify and act upon member needs, promote diversity and inclusion, update the ASEE Constitution and bylaws, chair and co-chair section conferences, and co-chair the ASEE Zone 1 conference in Niagara Falls.
At Clarkson, Rogers teaches several courses, including environmental biotechnology, water and wastewater engineering, and sustainable water resources management. He was co-PI for the school's Peace Corps Master's International Program and runs the Engineers Without Borders and Engineers for a Sustainable World chapters, supporting water development and food security projects in Ethiopia, Uganda, and Ecuador. His pre-collegiate STEM education and undergraduate research and professional development programs include a long-standing NSF-Research for Engineering Undergraduates (REU) site (ASSETs to Serve Humanity), NSF S-STEM program (ASPIRE: Academic Success Program to Improve Retention and Education for Underrepresented Students in STEM), MythOlympics, River University, and Young Scholars. He is co-PI for the Consortium to Promote Reflection in Engineering Education and KEEN programs at Clarkson and runs his own environmental consulting firm. Among other recognitions, he has received the Clarkson University Student Association Outstanding Teacher Award, Tau Beta Pi Faculty Award, Martin Luther King Jr. Diversity Award, and Commendable Leadership Award.
The author of numerous scientific publications, conference proceedings, and government reports, and co-patent-holder for beverage, liquid food, and water sterilization technology, Rogers also leads an established research and development program driven by an exigency to improve access to life-bearing resources, achieve environmental sustainability, promote social and environmental justice, and develop healthy, vibrant global communities. His R&D applies principles of convergence towards integrative and adaptive solutions to meet the challenges of secure and healthy water, food, and energy for future generations. He has been principal investigator or co-PI on $6 million in scientific research and education funding at Clarkson in addition to several multi-agency projects for the U.S. EPA related to agricultural sustainability. A recent Fulbright Scholar to Norway, his work with the Foundation for Scientific and Industrial Research (SINTEF) focuses on nutrient bioextraction from coastal waters using revenue-generating kelp aquaculture. Harvested kelp can be sold for food, animal feed, fertilizer, or used as a third-generation biofuel feedstock. Additional R&D focuses on biosensors, risk assessment, beneficial reuse, and farm and food waste-to-energy systems, including a pilot-scale demonstration and farmer education program in northern New York. Rogers is an associate editor for Renewable Agriculture & Food Systems and recipient of the McKee Groundwater Protection, Restoration, and Sustainable Use Medal from the Water Environment Federation, among other recognitions.
Candidate's Statement
I am truly honored and humbled to be nominated for the position of Vice-President, Member Affairs, and for the incredible opportunity it presents to serve the ASEE membership should I be elected. Ten years ago, I entered the ASEE from the ground when nominated for a teaching award by a dedicated member and an active campus representative at my home institution. Fertilized by the congeniality, collegiality, and growing diversity of ASEE's members who have become welcome friends along the way, I have been fortunate to serve in many capacities, from small roles in my geographic section to my most recent role as a member of the Board of Directors, Council of Sections. My fortunate journey has left me touched by our many volunteers dedicated to ASEE's mission, infused with wisdom of wonderfully invested senior members, and educated and energized by diverse and proactive new members who are reshaping our Society to best serve future generations of engineering and engineering technology educators.
As the Vice-President, Member Affairs, the most basic of my dedications will be facilitating active participation of all those who choose to volunteer, recognizing diverse voices, and honoring the needs of our membership. I aim to assure that members are recognized within their sections and zones for their great achievements, but also for the acts of long-standing ASEE participation and for taking initiative and providing their voice to make important changes to the status quo. My career successes are largely owing to dedication, organizational skills, and communication. My fortune has grown through connectivity—engaging people in a variety of venues in a meaningful way; listening; and acting upon their expressed concerns. During the Board's ASEE listening tour, I learned that many of our members felt isolated in their concerns, only to find commonality with connection through communication. I have been lucky to be active in the process by which we are beginning to address those needs. Through stronger ties to one another built from communication, diversity, inclusivity, and combined action, our Society blossoms. I will foster these lessons learned by increasing communication between ASEE sections and zones, and improving access to, and organization and sharing of, resources that lead to success. These successes will grow from increased accessibility and engagement of our Society to a growing number of members enthusiastic about the direction the ASEE is taking. For many professional societies, membership is threatened by a lack of clear value. In ASEE, it is our values and vision that make us strong.
I look forward to one day becoming a wizened senior member of ASEE and to the many years of service to the members of our great Society that will get me to that destination. It would be my honor to be able to continue my journey as the Vice-President, Member Affairs.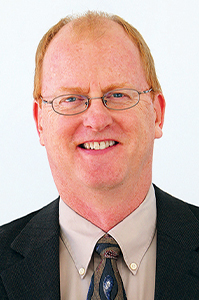 Brian P. Self
Professor, Mechanical Engineering
California Polytechnic State University

Brian P. Self is a professor of mechanical engineering at California Polytechnic State University in San Luis Obispo, Calif. He began his career with the Air Force Research Laboratories, where he performed research on spatial disorientation, sustained acceleration, and efficacy of life support equipment. Self was able to continue his work on spatial disorientation when he took his first academic position at the U.S. Air Force Academy. As a result of this work, he won the Paul A. Bert Award for Outstanding Aerospace Physiology Research and the Kent K. Gillingham Award for Outstanding Research in Spatial Disorientation, both from the Aerospace Medical Association. He also served as the co-chair of a NATO Research and Technology Organization Working Group on using tactile displays for orientation.
After joining the Air Force Academy, Self attended his first national ASEE meeting in 2000 and hasn't missed one since. He became the USAFA Campus Representative, was active in the section, and became chair of the Rocky Mountain Section and hosted its annual meeting. After accepting a position at Cal Poly, Self became the Zone IV Chair from 2008 to 2010 and organized the first ever Zone IV meeting. While at Cal Poly, he has been an exchange professor at the Munich University of Applied Sciences (2011-2012) and at the Karlsruhe University of Applied Sciences (Fall 2017), and a visiting scholar at the University of California–Santa Barbara's Gevirtz Graduate School of Education.
Self has a long history of service to ASEE, including serving on the inaugural Diversity Committee, the Executive Director Search Committee, and the Nominating Committee. He took over the Campus Representative position at Cal Poly and served as the ASEE National Campus Representative from 2012 to 2016. Currently he is the Pacific Southwest Section New Faculty Chair and has organized a new instructor workshop and is planning a second. Self has had several leadership positions in the Mechanics Division and has won the division's Best Paper award twice and its Best Presentation award three times. As a result of his work with ASEE, he was asked to be a co-author on the popular Beer, Johnston, and Cornwell Engineering Dynamics textbook.
Teaching is Self's passion and he has been recognized with the U.S. Air Force Academy Outstanding Academy Educator Award, the ASEE Ferdinand P. Beer and E. Russell Johnston, Jr. Outstanding New Mechanics Educator Award, and Cal Poly's Learn By Doing Award. He enjoys sharing his passion for teaching with other instructors. He started a new College of Engineering workshop series at Cal Poly and has given workshops in Germany, Spain, and across the United States. Self was honored to have been selected as a Fellow of ASEE at last year's meeting.
Candidate's Statement
ASEE section meetings are an amazing opportunity for faculty and industry in similar geographic regions to share teaching ideas, to form collaborations, and to discuss important issues affecting engineering education. Often, these meetings are the first exposure that new faculty have to ASEE and its mission. The section and zone meetings are typically much less expensive to attend than the national meetings, and they offer a professional development opportunity for those with less access to travel funding. I would like to see the section meetings continue to promote the Society's work on diversity, equity, and inclusion, including town hall discussions, Safe Zone training, and other workshops.
The section meetings also offer an opportunity to increase our collaboration between four-year and two-year colleges. I have met a number of community college professors at section meetings and am always impressed by their dedication to teaching, the breadth of the courses they teach (often they are the sole member of the engineering department), and the amazing bond they form with their students. These professors have great teaching approaches to share and insights into student issues not always encountered at four-year colleges. I would love to find ways to increase participation of our two-year college professors and would explore co-locating section meetings with two-year college and articulation meetings, providing travel grants to two-year college professors, and doing a better job of advertising ASEE activities to our two-year colleagues.
The campus representative program is another crucial part of ASEE Member Affairs. I have enjoyed being a campus representative at both the Air Force Academy and at Cal Poly, and have used this position to promote cross-department dialogue on both campuses. It is imperative that we be sure our campus reps are active at their universities, that they communicate important ASEE information to their colleagues, and that they recruit and maintain professional and industrial members. Although I began this process when I served as the National Campus Representative, there is still a lot of work to be done. We must continue the excellent support that the staff at ASEE provides, and to continue to look for ways to support our campus representatives.
ASEE has been extremely good to me. I have met numerous friends through the organization, found amazing mentors and colleagues through my participation in our professional activities, and learned so much through the leadership opportunities that I have had. I would be honored to continue to serve ASEE if elected as your Vice President of Member Affairs.
Candidates for Chair of Professional Interest Council II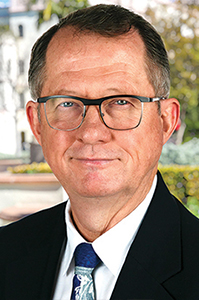 Chell A. Roberts
Dean, Shiley-Marcos School of Engineering
University of San Diego

As the founding dean of the Shiley-Marcos School of Engineering at the University of San Diego (USD), Chell Roberts has been involved with the American Society for Engineering Education for more than 20 years. Currently, he serves as the chair of the ASEE ABET Activities Committee and is also on the Engineering Deans Council. Roberts also has served as treasurer, chair, and program chair of the Multidisciplinary Engineering Division and was assigned to be a special assistant to a previous PIC chair for one year.
Roberts cares deeply about engineering education and believes that a strong ASEE is vitally important to promote and improve engineering education across the nation. His journey into engineering education began when he was given the opportunity to create a new engineering program at Arizona State University (ASU). He had attended ASEE meetings regularly, and as time progressed, he began to develop an increasing passion for creating the best-possible learning environments and approaches to teaching.
Roberts has traveled to many universities across the country and around the world to see first-hand what institutions were doing to make engineering education great. Upon his return to ASU, he chaired the new department and implemented many of the successful best practices he had witnessed at other universities. He later served as the executive dean at ASU.
In 2013, Roberts accepted a position as the dean of USD's Shiley-Marcos School of Engineering. This was a rare opportunity to transform the small department into a thriving engineering school based on the inspiring engineering education practices he had researched and implemented along his professional path.
One of his significant milestones early on at USD was being in the first cohort of universities to earn an NSF grant in Revolutionizing Engineering Departments. The grant allows his esteemed faculty members to focus on developing engineering changemakers by reimagining the canon and practices used in educating engineering students. USD does this by creating engineering as a career path that focuses students on the difference they can make in the world and by examining the impact of what they create in holistic terms—engineering is a vehicle for transforming the world we live in and is truly a sociotechnical venture.
Roberts received his Ph.D. from Virginia Tech in industrial engineering and a master's in industrial engineering from the University of Utah, where he earned a bachelor's degree in mathematics.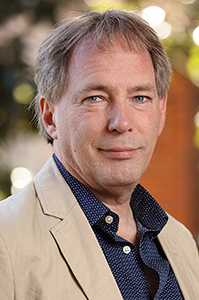 William H. Guilford
Assistant Dean for Undergraduate Education, School of Engineering
Undergraduate Program Director and Associate Professor, Biomedical Engineering
Interim Director, Online Education, School of Engineering
University of Virginia

Will Guilford is the assistant dean for undergraduate education in the School of Engineering at the University of Virginia (UVA) and an associate professor without term in the Department of Biomedical Engineering, where he has been a faculty member since 1997. He served as the undergraduate program director for biomedical engineering at UVA for 13 years, the director of educational innovation for two years, and the associate dean for online innovation. He has thus led programs both on campus and online, undergraduate and graduate, and ranging in scale from department to school. He is recognized for his research in molecular biophysics, particularly for force spectroscopy of cytoskeletal proteins and the mechanics of molecular motors in living cells. He also develops engineering solutions to prevent the spread of drug-resistant pathogens in clinical environments.
Guilford currently teaches second-year engineering design courses in biomedical engineering along with quantitative physiology. He has extensive experience teaching in the first-year engineering program, biomaterials, graduate molecular biomechanics, and also physiology in a medical school curriculum. He believes in intensively hands-on design curricula and in the power of experiential education and undergraduate research.
Guilford has been a member of ASEE for approximately 20 years. He served the Biomedical Engineering Division as member-at-large for three years and as program and division chair, leading a significant revision of the division's bylaws. He has been awarded Best Paper twice in the Biomedical Engineering Division, and Best Presentation in the First-Year Programs Division. His scholarly work in teaching and learning presently focuses on nontraditional metrics of learning, including psychometrics such as creativity, and self-identity. In addition to division awards from ASEE, Guilford's teaching and service to UVA was recognized with the Distinguished Professor Award. He was also awarded the Hartfield Teaching Prize and the Harold S. Morton Teaching Prize for his excellence in first- and second-year instruction.
He looks forward to being given new opportunities to serve ASEE.
Candidates for Chair of Professional Interest Council III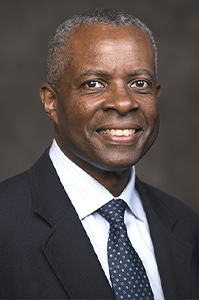 Chris Swan
Dean, Undergraduate Education, School of Engineering
Associate Professor, Civil and Environmental Engineering
Tufts University

In additional to his leadership position at Tufts University's School of Engineering, Chris Swan is an associate professor in the civil and environmental engineering (CEE) department as well as a senior fellow in the Tisch College of Civic Life at Tufts, having previously served as its associate dean in 2016. Additionally, he currently serves on the faculty advisory boards of the Center for the Enhancement of Learning and Teaching (CELT) and the Center for Engineering Education and Outreach (CEEO) at Tufts, and is an adviser to the student chapter of Engineers Without Borders. He previously has served as an associate dean of undergraduate curriculum development within the School of Engineering (2012-2015) and as CEE department chair (2002-2007). He received a Doctor of Science degree in civil and environmental engineering from MIT in 1994 and both B.S. and M.S. degrees in civil engineering from the University of Texas at Austin in 1984 and 1986, respectively.
An initiator of explicitly incorporating components of service-learning into the engineering curriculum at Tufts, Swan continues to champion the development and implementation of civic engagement in engineering education. For example, he recently implemented awareness of political engagement issues in his first-year course entitled Civil Infrastructure, Innovation, and Entrepreneurship. His current engineering education research efforts focus on evaluating the impact of service-based learning in engineering education, evaluating faculty perspectives on the inclusion of macroethics in engineering education, and applying entrepreneurial principles in examining sustainable and scalable pathways for innovations in engineering education. This latter interest stems from his involvement as a lead instructor for NSF's national I-Corps for Learning (I-Corps L) program, which explores the use of an "entrepreneurial mindset" to examine the sustainability and scalability of innovations in engineering education.
As with his involvement at Tufts, Swan's ASEE involvement also runs deep. A member since 1996, he currently serves as Tufts University's ASEE Campus Representative, a position he has held since 2008. He was recognized with the Spread the Word/Campus Representative Award from ASEE in 2009. Previously, he served in various officer positions in two ASEE divisions. In the Environmental Engineering Division, he served as secretary, treasurer, program chair, division chair, and past-division chair, sequentially from 2002 to 2007. In 2011, he was one of the key developers of what has now become the Community Engagement division (CED), serving as its inaugural program chair (2012 and 2013), division chair (2014 and 2015), again as its program chair (2016), and then as past-division chair (2017). The CED was one of the fastest growing divisions within ASEE, topping 750 members in under 10 years.
Since 2000, he has authored or co-authored more than 40 papers presented at various ASEE conferences; four garnering an annual Best PIC Paper Award (2009, 2012, 2018, and 2019) and two Overall Best Conference Paper awards (2009 and 2012). Involvement with ASEE has been extremely beneficial to his career and he looks forward to being a part of ASEE for many more years.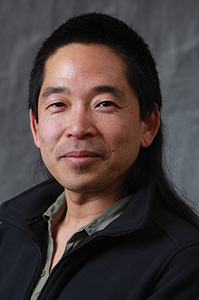 Atsushi Akera
Associate Professor, Graduate Program Director, Department of Science and Technology Studies
Rensselaer Polytechnic Institute

Atsushi Akera has been working for years to improve the Society as founding chair of ASEE's Ad Hoc Committee on Interdivisional Cooperation. Akera also is a member of the ASEE Projects Board, a past chair of the LEES Division, and a former member of the Strategic Doing Initiative's governance team. Especially through involvement with the Ad Hoc Committee on Interdivisional Cooperation, Akera has worked to move ASEE back to becoming a unified organization capable of acting as "the voice of engineering education" and not merely a venue that, as one person described it, functions sometimes like "a meeting of 50 different groups." The Society's Interdivisional Town Hall meetings as well as the ASEE Active! events (morning walk-run) point to the work that Akera and colleagues have done. Their successful effort in 2017 to assemble ASEE member views on the proposed changes to ABET engineering accreditation criteria is one concrete example of shared achievements.
ASEE's divisions provide an important focal point for engineering educators with specific interests and challenges. As PIC III Chair, Akera would take seriously the responsibility for representing those in the Professional Interest Council. In fact, part of Akera's contributions to the Governance Team was to stress the importance of streamlining communication within our organization; making sure that this communication occurs both ways; and ensuring that members are in touch with one another throughout the year as opposed to only during the annual meeting. Here, Akera will be building on the exemplary work of their predecessor, P. K. Imbrie, who made immense improvements within the Section.
Akera also is currently leading a broad-gauge, national, qualitative study on engineering education reform, working with several close colleagues and stellar graduate students. The team has completed interviews at nearly 30 different institutions of diverse types: from top-ranked R1 institutions to larges state universities, Hispanic-serving institutions, and liberal arts colleges with embedded programs. It is Akera's hope to draw on this knowledge to assist the Board and Executive Director in making strategic decisions for our Society.
An associate professor and graduate program director in the Department of Science and Technology Studies at Rensselaer Polytechnic Institute, Akera currently serves, or has served, as chair of the International Network for Engineering Studies (INES); executive council member for the Society for the History of Technology (SHOT); chair of the SHOT Prometheans (Engineering) Special Interest Group; associate editor-in-chief of the IEEE Annals of the History of Computing; director of the first-year studies program at Rensselaer, and founding director of Earth, Energy and Environment, the Vasudha Living Learning Community, also at Rensselaer. Akera received a B.S. in electrical engineering and computer science from MIT, and an M.S. and Ph.D. in the history and sociology of science from the University of Pennsylvania. Akera's publications include "Setting the Standards for Engineering Education: A History," in the Proceedings of the IEEE (2017), and Calculating a Natural World: Scientists, Engineers, and Computers During the Rise of U.S. Cold War Research, MIT Press (2006).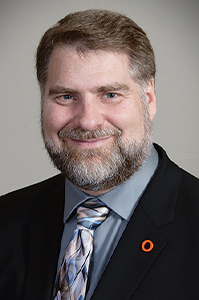 John Estell
Professor of Computer Engineering and Computer Science
Ohio Northern University

An active member of ASEE for over 25 years, John Estell currently serves as co-chair of the ASEE Interdivisional Town Hall Planning Committee and also as co-chair of the ASEE Ad Hoc Committee on Interdivisional Cooperation. Last year he served as the program chair for the ASEE Committee on Diversity, Equity, and Inclusion. Estell has held multiple leadership positions in the First-Year Programs (FPD) and Computers in Education (CoED) divisions including: FPD division chair (2017-2018); CoED division chair (2012-2014); FPD program chair (2017); CoED program chair (2011 and 2012); and membership on the CoED Board of Directors (2014-present). His service to ASEE includes having been a member of the 125th Anniversary Committee, a member of the Interdivisional Town Hall Planning Committee since its inception, and one of the collators/editors of the recently published ASEE Conference Playbook for program and session chairs. Estell also is the co-founder of ASEE Active!, which focuses on building community among ASEE members through participation in healthy recreational activities at the Annual Conference. He looks forward to continuing to use his knowledge and experience in service to ASEE.
In 2016, Estell was elected as a Fellow of ASEE in recognition of the breadth, richness, and quality of his contributions to the betterment of engineering education. Estell has received multiple ASEE Annual Conference Best Paper awards from the following divisions: Computers in Education (2018, 1994); First-Year Programs (first place in 2007 and third place in 2015 and 2010); and Design in Engineering Education (2006). He has also been recognized by ASEE with the 2005 Merl K. Miller Award and by an award from the Kern Entrepreneurial Engineering Network (KEEN). Estell received the First-Year Programs Division's Distinguished Service Award in 2019.
Estell currently serves as an ABET commissioner and as a subcommittee chair on ABET's Accreditation Council Training Committee. He was previously a member-at-large on the Computing Accreditation Commission executive committee and a program evaluator for both computer engineering and computer science. Estell is well-known for his significant contributions on streamlining student outcomes assessment processes and has been an invited presenter at the ABET Symposium on multiple occasions. Estell is also a founding member and current vice president of the Pledge of the Computing Professional, an organization dedicated to the promotion of ethics in the computing professions.
Estell is a professor of computer engineering and computer science at Ohio Northern University, where he currently teaches first-year programming and user interface design courses and also serves on the college's Capstone Design Committee. Much of his research involves design education pedagogy, including formative assessment of client-student interactions, modeling sources of engineering design constraints, and applying the entrepreneurial mindset to first-year programming projects through student engagement in educational software development. Estell earned his B.S. in computer science and engineering from the University of Toledo and both his M.S. and Ph.D. degrees in computer science from the University of Illinois–Urbana-Champaign.
Candidates for Chair of the Council of Sections for Zone I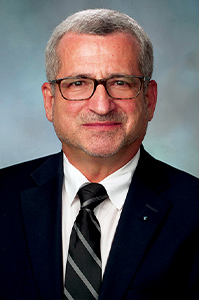 Ilya Grinberg
Professor and Coordinator of Electrical Engineering Technology
State University of New York, Buffalo State College 

Ilya Grinberg holds a Ph.D. in electrical engineering from Moscow State University of Civil Engineering (Moscow, Russia, 1993) and an M.S. in electrical engineering from the National University Lviv Polytechnic (Lviv, Ukraine, 1979). He has 46 years of industrial and academic experience. His research interests are in design automation, systems engineering, power systems, Smart Grid, and microgrids. He teaches undergraduate courses and laboratories in power systems, electric machines, power electronics, and senior design sequence, among other subjects. He established the state-of-the-art joint Buffalo State/University at Buffalo Smart Grid Laboratory, of which he is director. He served as principal investigator and co-PI on several grants and is a recipient of the SUNY Buffalo State President's Award for Excellence in Research, Scholarship, and Creativity (2012) and the SUNY Chancellor's award for Excellence in Scholarship and Creative Activities (2016).
He has been an ABET Engineering Technology Accreditation Council program evaluator since 2005 and serves on the IEEE Committee for Electrical Engineering Technology Accreditation Activities (CETAA).
Grinberg joined ASEE in 1995 and is a member of Engineering Technology Division (ETD) and Energy Conversion and Conservation Division (ECCD). He served as secretary, program chair, and chair of ECCD (2002–2007). He is also active in ASEE's St. Lawrence section and served as secretary, vice-chair and section chair (2012–2016). He has been a campus representative since 2002 and received the section's outstanding campus representative award in 2015. He was instrumental in securing corporate sponsorships for ECCD and St. Lawrence section activities and organizing several section conferences, as well as the most recent Zone 1 conference.
He serves as a paper reviewer and session chair for the ASEE Annual Conferences and participates at division and Zone 1 leadership meetings.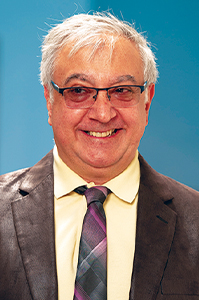 Saeid Moslehpour
Professor, Electrical and Computer Engineering
Assistant Dean, Graduate Studies, College of Engineering, Technology, and Architecture
University of Hartford 

Saeid Moslehpour has served ASEE as editor of the Computers in Education Journal (2015-2018) and chair of the Northeast Section (2012-2014). Currently, he is a member of the ASEE-Northeast Executive Committee. In 2018, he was Northeast Section conference co-chair, a role in which he organized and oversaw the Northeast Regional Conference and Section meetings.
At the University of Hartford, Moslehpour has been chair of the Department of Electrical and Computer Engineering (ECE), which grew 45 percent in enrollment during his tenure. Currently, he is an assistant dean of graduate studies within the College of Engineering, Technology, and Architecture (CETA). He has overseen seven separate and distinct programs, three in engineering and four in engineering technology, at both the undergraduate and graduate levels. Four of these programs enjoy ABET accreditation: two by the Engineering Accreditation Commission (EAC) and two by the Engineering Technology Accreditation Commission (ETAC). One of the programs, Audio Engineering Technology, is among the top 15 in enrollment among undergraduate majors university-wide.
Moslehpour played a leadership role in combining, consolidating, and optimizing three existing undergraduate programs to form a new major in electromechanical engineering technology, which currently has more than 75 students. As chair of Graduate Admissions Academic Standards and Policies (GAASP), he works with department chairs, deans, the manager of graduate programs, and an associate provost on entrance criteria and enrollment management for two master's programs. He holds a Ph.D. (1993) from Iowa State University, and M.S. (1990) and B.S. degrees from the University of Central Missouri (1989). His research interests include modeling, simulation, testing, CPLDs, FPGAs, analog/digital mixed, embedded electronic system testing, rapid prototyping, and cyberlearning.
Candidates for Chair of the Council of Sections for Zone III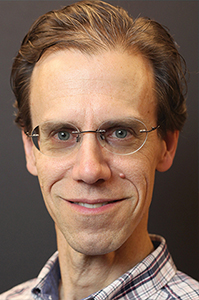 Kevin Drees
Associate Professor, Engineering Librarian
Oklahoma State University


Kevin P. Drees is an associate professor and engineering librarian at Oklahoma State University. He received his B.S. in Mechanical Engineering from the University of Kansas and his M.L.S. from Emporia State University. At the national level of ASEE, he serves on the Publications Committee and as the Mentoring Committee Chair in the Engineering Libraries Division. In the Midwest Section of ASEE, he has served as the Section Chair-Elect and Awards Chair (2012-2013), Section Chair (2013-2014), and Conference Chair (2016-2017). He served as the ASEE Campus Representative for Oklahoma State University from 2008 to 2017. His research interests are information literacy, as well as research data management and impact. He has published four ASEE Conference papers. He enjoys teaching students and faculty to more effectively utilize engineering databases and citation management software. He actively seeks to contribute to the ASEE mission to advance innovation, excellence, and access at all levels of education for the engineering profession.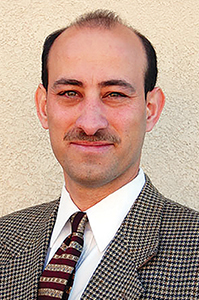 Tariq Khraishi
Professor
Director of the Undergraduate Program, Mechanical Engineering Department
University of New Mexico

Tariq Khraishi is currently a professor of mechanical engineering at the University of New Mexico (UNM), were he has taught and performed research for over 19 years. UNM is an extensive Doctoral/Research University that is also a Minority Institution and a Hispanic-Serving Institution. He obtained his Ph.D. in 2000 from the School of Mechanical and Materials Engineering at Washington State University. He currently serves as undergraduate program director in his department and has also been assistant dean for Internships.
A fellow of the American Society of Mechanical Engineers, Khraishi has been editor-in-chief of two journals and served on editorial board of other publications. He is a well-published researcher in the general areas of solid mechanics and materials science and engineering, with more than 120 refereed publications between journal and conference papers, in addition to two textbooks and other book and chapter contributions. His research and publications encompass the areas of design, manufacturing, renewable energy, biomechanics, computational fluid dynamics, thin films, metamaterials, numerical modeling and experimental material characterization. He currently holds two patents. He has won the ANS (American Nuclear Society) Materials Science and Technology Division Literary Award. His mentored students have won university, regional, and national level awards.
Khraishi, who has taught 12 different courses, received the 2011 ASEE Gulf-Southwest (GSW) Section Outstanding Teaching Award and the 2013 SOE Senior Faculty Teaching Excellence Award. He also won the 2013 UNM Excellence in Faculty Advising award. He has published several papers in engineering education topics and has led several funded (in millions of dollars) and unfunded projects centered on student teaching and learning, as well as student training and STEM activities.
An active member of the ASEE GSW since 2003, he will chair the spring 2020 meeting in Albuquerque, N.M. He has also served as the section's newsletter editor, vice chair, and chair, and is still a member of the Executive Committee. If elected as Zone III Chair, he intends to maintain his dedication to engineering education and connect strongly with the other sections in the zone so as to represent them at the national level.
Members Encouraged to Support Constitutional Changes
The 2020 Election Ballot will contain six changes to the Society's Constitution, in addition to nominations to fill seats on the Board of Directors, candidates' statements, and biographies. All the amendments were approved by the Board at its June 2019 meeting.
In summary, the amendments:
Article I, Section 2: Update language on the scope of ASEE's membership and work to align with the activities being performed by the Society and its members.
Article III, Section 7: Remove a reference that allows the Board to determine the years in which council chairs are elected, since such is actually specified elsewhere in the Constitution.
Article III, Section 15: Include all vice presidents as full members of the Finance Committee with the right to vote, since all vice presidents now attend finance committee meetings.
Article III, Section 19: Allow the Board to appoint commissions, in addition to task forces and committees, with a broader set of responsibilities.
Article IV, Section 2: Adjust the timing of annual elections to better accommodate modern electronic voting.
Article IV, Section 11: Add a policy for removal of Board members for ethical violations.
The full text of the revised Constitution, with changes and additions highlighted, can be found at this link: https://files.asee.org/data/public/3cb6cf3601a834c0.php
Explanatory Text for Article I, Section 2:
The proposed new language in this section clarifies the Society's role as encompassing engineering education "from P-12 through the graduate level and continuing education," as well as ASEE's responsibilities of "fostering and dissemination of engineering education research and best practices culled from that research." These proposed revisions will bring the Constitution into alignment with the activities that are actually being performed by the Society and its membership. In particular, the emphasis on the full engineering education pathway from P-12 to graduate school and beyond reflects the growing recognition of the importance of engineering education outside of traditional undergraduate settings. Similarly, the increased emphasis on high-quality engineering education research (and the best practices it can be used to identify) has become increasingly central to the Society's mission over the past two decades.
Explanatory Text for Article III, Section 7
Article III of the Constitution of ASEE outlines organizational procedures, as well as the leadership of ASEE. The Constitution presently includes language regarding the Board of Directors' responsibility to determine the election cycle of council chairs or chairs-elect.
The proposed change to the Society's Constitution removes the statement "The Board of Directors shall designate which councils shall elect chairs or chairs-elect in odd numbered and even numbered calendar years," since election cycle details are described in the Constitution (Article IV, Section 2). Thus, this statement is redundant.
Explanatory Text for Article III, Section 15:
For the past year, all five ASEE vice presidents have been asked to attend all meetings of the Finance Committee in order to ensure that they are knowledgeable and aware of the financial aspects of the organization's operations. The Vice President of Finance and the Vice President of External Relations are the only two of the five vice presidents who are official members of the Finance Committee (along with the President, President-Elect, Most Immediate Past President, Executive Director, and two outside financial experts).
As a result, the Vice President of Member Affairs, Vice President of Professional Interest Councils, and Vice President of Institutional Councils, who are not currently official members of the Finance Committee, are asked to attend these meetings without the opportunity to vote on issues that appear before the committee. The members filling these positions are well informed about financial issues facing the Society, and they offer unique perspectives on how the Society should manage its resources. For these reasons, it is proposed that these three vice presidents be given full membership on the Finance Committee, including the right to vote on issues that come before it.
Explanatory Text for Article III, Section 19:
Article III of the Constitution of ASEE outlines organizational procedures, as well as the leadership of ASEE. Article III also describes the President's ability to create and appoint standing and special ad hoc committees in service to ASEE. The Constitution presently lacks language to clarify the nature and scope of such committees.
The proposed change to the Society's Constitution describes more succinctly the types of standing and special ad hoc committees that can be created to achieve the Society's goals. These include task forces, committees, and commissions. Each of the aforementioned entities suggests different purposes, durations, and reporting responsibilities. For example, a task force will focus on one particular aspect of the Society's work and have a finite life, whereas a committee or commission will have a broader scope and be ongoing.
Explanatory Text for Article IV, Section 2:
The proposed new language in Article VI, Section 2 intends to adjust the timing of annual elections to better accommodate modern electronic voting. This language proposes that the due date for nominations changes from the current date of September 1 to the date of July 1. It also proposes that voting by members shall be open for 30 days. This 30-day voting window would replace the current fixed voting period, which ends on March 31. Establishing a voting period, rather than a fixed end date, takes advantage of flexibility available through modern electronic voting.
Explanatory Text for Article IV, Section 11:
Article IV of the ASEE Constitution clarifies procedures for the election of officers who serve on the ASEE Board of Directors and the succession of officers should an officer no longer be able to perform the duties of the office. Members of the ASEE Board of Directors occupy positions of significant authority that are accompanied by significant ethical responsibilities. All ASEE members are bound to the ASEE Code of Ethics. However, should ethical violations occur, the Constitution presently lacks language to clarify either the procedure for removal of a member of the ASEE Board of Directors or the succession of officers following such a removal action. These proposed changes to the Society's Constitution clarify both of these procedures. Examples of behaviors that may lead to removal of a Board member include violation of the ASEE Code of Ethics or violation of criminal law. Should a case arise in which the confidence in any member of the ASEE Board were challenged, a two-thirds majority vote of all Board members would facilitate removal of that Board member from office. Succession of officers to fill the position would be as previously described in the Constitution in Article IV, Sections 7-10.
The ASEE Code of Ethics and ASEE Statement on Diversity can be accessed at the following URL:
https://www.asee.org/about-us/the-organization/our-board-of-directors/asee-board-of-directors-statements