Innovations in Education Practice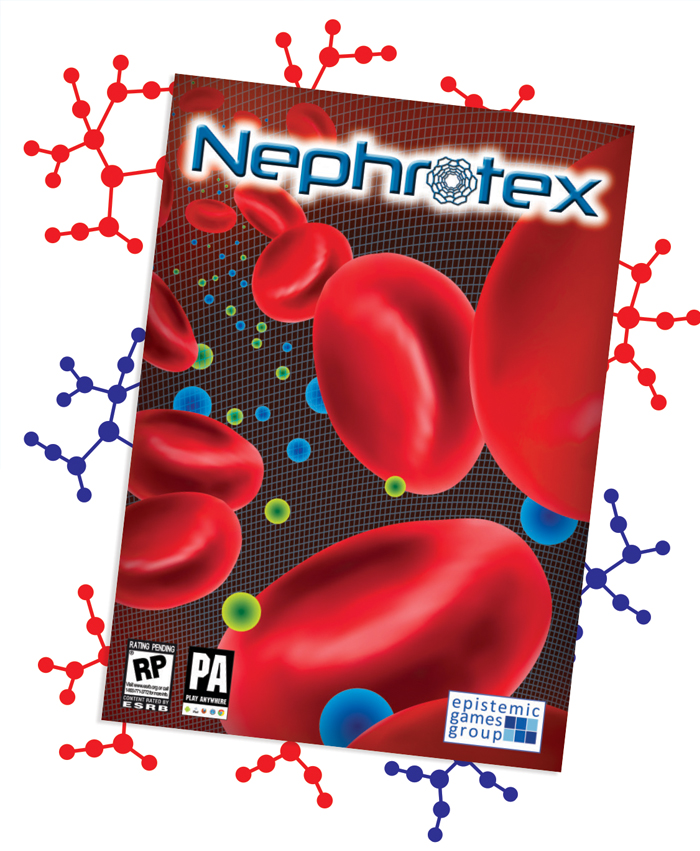 Boost Their Game
Virtual internships can provide real-world design experiences that enhance student learning.

By Naomi C. Chesler, Golnaz Arastoopour, Cynthia M. D'Angelo, Elizabeth A. Bagley, and David Williamson Shaffer
Design projects in first-year engineering curricula give students early exposure to professional engineering and the engineering design process, but the pedagogical, logistical, and financial challenges can be daunting. To engage first-year students in authentic engineering practice, provide a platform for effective learning, and enroll a large group of students at low cost, we developed a virtual internship, Nephrotex, in which teams are guided by experienced mentors through multiple design-build-test cycles in a simulated professional environment.
The Nephrotex virtual internship is an example of a MACROSIM, a Massively Adaptive Complex Realistic Online Simulation with Interactive Mentoring. Unlike MOOCs (Massive Open Online Courses) — most of which simply recapitulate the lectures, problem sets, and other trappings of traditional pedagogy in digital form — MACROSIMs engage students with realistic, challenging problems that require innovative solutions, with live mentors who interact with them to guide learning.
In Nephrotex, students assume the role of interns at a fictitious biotechnology firm. Their task: Design a nanotechnology-based membrane for a hemodialysis ultrafiltration system to remove excess fluid or salts from a patient's blood. After reviewing research based on actual experimental data and technical specifications, interns develop hypotheses based on their research, test those hypotheses in the virtual design space, and then analyze the results. Trained mentors guide teams through the design process as they work to accomplish various tasks. Ultimately, their designs must satisfy a number of different stakeholders, who prioritize various technical and nontechnical factors; no single design can meet every request. At the end, students give poster presentations in which they explain and justify their design choices.
Nephrotex was designed so that student work can be assessed for evidence of having achieved the learning outcomes set forth by ABET. This ensures the simulation meets the objectives of engineering educators and can be incorporated easily into existing courses or programs. An engineering virtual internship such as Nephrotex should have five key components: (1) a realistic, compelling, and relevant problem; (2) a multidimensional, complex design space that precludes easy optimization; (3) competing client or stakeholder demands, with no one product able to satisfy all of them; (4) a largely online learning environment, which keeps costs down and allows for the collection of rich data on student learning processes and outcomes; and (5) positive female and other non-majority role models, which helps address the "leaky pipeline" in American engineering degree programs.
To assess student learning, Nephrotex contains entrance and exit interviews given on the first and last days of the internship. The simulation also records students' actions and interactions throughout the internship. Our paper reported on the learning outcomes of 45 first-year students who participated in Nephrotex during one semester. The survey results demonstrate that virtual internships significantly increase engineering content learning. Students had an overall mean score of 39 percent (SD = 24 percent) correctly answered pre-survey content questions and 69 percent (SD = 22 percent) correctly answered post-survey content questions (p < 0.05). Furthermore, students showed statistically significant gains in understanding of both general concepts, such as experimental design, and specific concepts, such as strategies to prevent membrane fouling.
Since the publication of this paper, we have developed and deployed a second engineering virtual internship. In RescuShell, which is modeled after Nephrotex, students collaborate to design a mechanical exoskeleton for use by rescue personnel in dangerous environments. The University of Wisconsin, Madison College of Engineering currently offers a first-year design course that consists entirely of these two virtual internships. To our knowledge, this is the first course to teach engineering exclusively through online simulations for which there is evidence of efficacy. Our goal is to design virtual internships in which students solve complex problems relevant to a variety of engineering fields, so that instructors may use single modules to supplement existing courses or develop entire classes or sequences around several modules.
Naomi C. Chesler is an associate professor of biomedical engineering and David Williamson Shaffer is a professor in the department of educational psychology at the University of Wisconsin, Madison. Golnaz Arastoopour and Elizabeth A. Bagley participated as graduate students in the university's Epistemic Games research group. Cynthia M. D'Angelo participated as a postdoctoral fellow in the group. This article is excerpted from "Design of a Professional Practice Simulator for Educating and Motivating First-Year Engineering Students" in the Winter 2013 Advances in Engineering Education (http://advances.asee.org/vol03/issue03/01.cfm#sthash.GY9CSTOu.dpuf).