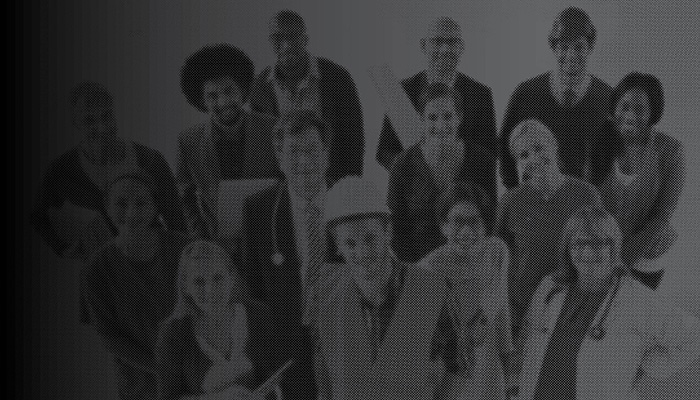 Post-9/11 veterans were seen as a natural fit for engineering, based on their training and experience. Yet just a small fraction of returnees have joined the field. Why?
As a kid, John Filleau yearned to be a scientist, but the colleges he applied to from high school turned him down. So he went with Plan B: enlisting in the Air Force. "It was just good old-fashioned desperation," he says. It also turned out to be a good career move. Enrolling in a community college while stationed in Florida, Filleau subsequently transferred to the University of West Florida. In between deployments to Iraq, a post-earthquake humanitarian mission in Haiti, and classified missions, he earned an electrical engineering degree, graduated debt-free with a 3.9 GPA, and now is pursuing a Ph.D. at Carnegie Mellon University. "The military beat a work ethic into me," he explains.
Filleau's late-blooming talent would stand out on any campus. But the pathway he followed into engineering is one that a number of educators hoped would be widely adopted by veterans under the Post-9/11 GI Bill. The combination of technical training, leadership experience, military discipline, and maturity gained from years of service seemed to make many veterans of the Afghan and Iraq wars a natural fit for engineering. The result would be an expanded engineering workforce that was also more diverse, reflecting the relatively large proportion of minorities in the enlisted ranks.
Such hopes remain well short of fulfillment. Although more than 3.5 million veterans or dependents have tapped GI Bill benefits since 2011—costing taxpayers $11.1 billion in fiscal 2015 alone—a 2015 Syracuse University study found "significant barriers to realizing the potential individual and societal gains from our country's massive investment in veterans' education." Some 43 percent of service members and veterans reported having a military specialization, job, or training related to science, technology, engineering, or math (STEM). Yet just 10,153 have earned degrees in engineering or engineering-related fields since the Post-9/11 GI Bill took effect in 2009, according to the advocacy group Student Veterans of America. A 2015 SVA survey of 1,352 current students found that only 8.1 percent were pursuing engineering.
From Torrent to Trickle
"Universities in general have not been proactive about service members," concludes Corrinne Zoli, lead researcher on the Syracuse study and director of the university's Institute for National Security and Counterterrorism. While describing the veterans' experience overall as "largely positive," she drew a stark contrast with the welcome extended to post-World War II veterans, whose university studies under the GI Bill underpinned the prosperity of the 1950s, produced 450,000 engineers, and expanded the American middle class.
"Not enough of them are going into STEM-related fields," says Susan Lord, chair and professor of electrical engineering at the University of San Diego, who is conducting a four-year study of veterans in engineering. Some vets may leave the military seeking the quickest route possible into the workforce, she says. Others may not understand what engineers do or think that "you have to be a genius to be an engineer."
Slightly less than half of all eligible vets even use their Post-9/11 GI Bill benefits, according to the SVA, which has 1,400 chapters on campuses nationwide. "Two thirds of student vets are first-generation college students. When people are transitioning out of the military, they may not have encouragement from relatives," says SVA's director of policy, Derek Fronabarger. Of those who do avail themselves of benefits, data show a wide gap between aspiration and achievement. Nearly a third of those surveyed by SVA in 2015 were pursuing a degree in science and engineering (25 percent when social sciences are excluded). Engineering was the third-most popular major behind business and health professions in the survey. But only 17.8 percent of completed degrees were in science and engineering fields, suggesting that student vets may start out in STEM programs but at some point change their major.
Vets are drawn to engineering for a number of reasons, including job prospects. "When [service members] are transitioning out, they'll know they'll have a skill that translates into the civilian workforce," says Fronabarger. "For a four-year degree, engineering has great job opportunity, very good pay, and a lot of upward mobility." Veterans with a security clearance are particularly sought after by defense contractors, says Joshua Pederson, who until recently was the program coordinator of Troops to Engineers at San Diego State University. He points to a freshman mechanical engineering major who was recently recruited by Northrop Grumman to work on the Air Force's new bomber project in Melbourne, Florida.
Many expect their military training will give them a leg up. Veterans generally emerge from service with "pretty extensive technical training," says Zoli. Depending on the service and occupational specialty, that could range from road-building to signals intelligence. The Air Force has particularly intensive training. Teamwork, often a necessary part of engineering practice, is essential to many military missions. A research team led by Laura Steinberg, then dean of engineering at Syracuse, noted in 2011 that many vets could be considered "pre-qualified" for taking engineering courses.
Transfer Woes
Receiving credit for that training often proves frustrating, however. Consider the case cited in a recent Journal of Veterans Studies, for which researchers at the University of Missouri, Kansas City, surveyed 69 service members and veterans about their academic journey. One school waived only physical education credits "for all documented military training," complained one. "With my [military] job, I almost have an associate's, but it won't transfer in." A majority of respondents "felt that colleges/universities do not recognize the specific strengths and skills that veterans bring to higher education." While engineering schools must be careful not to flout ABET criteria and risk losing accreditation, San Diego State University researchers found some overlap between military training and engineering courses. "The disciplines of civil and construction engineering have the largest amount of relevant training, with possible direct articulation of two courses, Surveying and Project Management," they reported.
"Universities are not taking a collaborative role" in helping vets find the most efficient path to a degree, contends Zoli. Anthony Dean, an associate professor of engineering technology and engineering fundamentals at Old Dominion University, concurs. "Colleges are not providing enough transitional services," an area where his school pays particular attention, he says. He notes that veterans between 25 and 40 may not have had math or science for two decades, "and they've forgotten everything they learned." If vets need makeup classes, they likely must stay in school beyond the 36 months of free tuition provided by the Post-9/11 GI Bill. "Let's say you have to start with trigonometry and pre-calculus," says Pederson. "Every time you have to take a remedial math course, that's one semester back." That may be one reason fewer than 40 percent of student veterans in STEM finish a degree in four years.
One way veterans can stretch tuition money is to start at a community college, as Filleau did in the evenings. By day, he was an Air Force network technician at Hurlburt Field, assigned to a tactical communications unit that maintained gunships and other deployable equipment to support special operations missions. Whenever USD's Susan Lord gets to advise veterans before they're admitted, she encourages them to start at a community college—both to save money and enter engineering better prepared, particularly in math.
Yet the proportion of veterans attending community colleges dropped from 42 percent in 2008 to 37 percent in 2013. Meanwhile, the percentage of military undergraduates attending for-profit schools climbed to 24 percent in 2012 from 14 percent in 2008. Some for-profits have drawn severe criticism for using misleading and deceptive practices to attract GI Bill dollars. The nonprofit group Veterans Education Success found that 20 percent of the 300 G.I. Bill-approved degree programs it examined "lacked the appropriate accreditation or failed to meet state-specific criteria required for licensure or certification."
Many veterans may be unaware of an alternative path to an engineering career with fewer math and science requirements: engineering technology (ET). At Old Dominion University, about 40 percent of veterans in engineering programs choose ET. Expanding its offerings, ODU is partnering with Tidewater Community College to develop associate's and bachelor's programs in mechatronics. One disadvantage is that the federal government does not recognize ET as equivalent to engineering when hiring. Partly for this reason, veterans at ODU increasingly choose to seek a full-fledged engineering science degree, Dean says.
Veterans' challenges extend beyond academics. "It's a difficult transition if you're a 28-year-old with two deployments going into a classroom with a bunch of 18-year-olds," says Fronabarger. "When you're in the military, you're working as a team for the team, to accomplish some sort of goal or mission. If you leave and go into the workforce, you have something close to that, but it's still different. But when you go to school, you're now separated from anyone you know; you're not working as a team other than on school projects, which isn't the same."
Keith Busby, a veteran of both the Iraq and Afghanistan wars who is now a cyber-engineering grad student at Villanova University, recalls his first math class as an undergrad at Drexel University. He'd been out of high school "for like 13 years," it was Thursday night, and his classmates were talking about going out. He told them to be quiet. "I was trying to get through the class, and I was struggling," Busby explains. "You can't connect with them. They don't understand who you are or what you're trying to do. I was a full-time student and worked full time." Some students report being negatively stereotyped in a manner similar to the way Vietnam veterans were treated, Zoli says.
Filleau says that he didn't encounter any hurdles and that his veteran status did "nothing but open doors, honestly." Still, he was apprehensive when he first got to Carnegie Mellon. "I was a little afraid it would be too 'ivory tower,' with a bunch of people with no military ties," he says. "I don't go around advertising that I'm a veteran, but when people find out they're ambivalent-to-supportive. I haven't encountered any hostility at all."
Deeper adjustment problems afflict many veterans struggling with post-traumatic stress disorder (PTSD) and traumatic brain injury—the latter frequently linked to a soldier's proximity to an explosive blast. A survey of 628 SVA members, cited in a Veterans Administration-led study, found that "overall, there was high prevalence of depression, anxiety, and PTSD symptoms," with nearly half reporting thoughts about suicide. "Many mental health problems, including PTSD, depression, and TBI, are associated with problems with attention, memory, and concentration, skills that are important to academic success," the report noted.
Online courses may be the answer for many veterans who prefer—for whatever reason—not to attend classes on campus. The National Center for Education Statistics reports that 18 percent of military undergrads attended all of their courses online in 2012, in contrast to 12 percent of their nonmilitary counterparts.
Busby's first foray into college was online. He was working toward his associate's degree in computer applications from American Military University when he was deployed in Iraq. He says taking advantage of the GI Bill upon his return couldn't have been easier and doesn't understand why more vets don't do it. "I submitted paperwork to the school and the Veterans Administration (VA), and they took care of everything from there," including providing a housing allowance. He says he doesn't think schools promote the program enough.
Campus Recruiters
Certain schools have, in fact, made strenuous efforts to recruit student veterans—including for specialized programs. When the University of Virginia adapted its Accelerated Master's Program in Systems Engineering (AMP) to meet the needs of veterans, it embarked on a host of outreach activities, from social media and advertising to career fairs and personal contacts. The program was designed to enable veterans with any bachelor's degree to obtain a master's in as little as a year while also holding a job. Among other things, it includes working to identify online or nearby courses for those who lack the prerequisite math or don't "feel academically ready," and allowing students in need of remediation to submit a plan showing how they would meet the requirements before classes started.
But such efforts may be the exceptions. "It comes back down to the culture of engineering itself," says USD's Lord. "Certainly there is variation, with some institutions having a more welcoming engineering culture, but overall, engineering has been rigid and not welcoming."
Beyond recruitment, educators who have worked with veterans employ a combination of approaches to help them succeed. ODU, in a region with a large population of active and retired military personnel and major defense installations on Virginia's coast, has what is perhaps one of the most comprehensive strategies. Taking account of the skills veterans bring home, ODU strives to enable vets to avoid running out of benefits with preparatory "leveling" instruction, including pre-calculus. It also provides one-on-one tutoring by grad students; educational games; year-round support from advisers experienced in working with veterans; and career guidance. "Many local shipyards really like to hire our graduates," says Vukica Jovanovic, an assistant professor of mechanical engineering technology. "They end up working for contractors."
To make it easier for vets to stick with science and engineering, the SVA is backing federal legislation that would grant them another nine months' worth of benefits beyond the current 36 months. The group says such a change would reduce the number of student veterans who switch from STEM to another field when their benefits run out. The extra aid could also be used by STEM graduates enrolled in a teaching certificate program.
Whether vets end up teaching or in industry, their ultimate goal is a good job. "I think anything less than seeing them transition into employment opportunities is not success," the executive director of U.Va.'s systems engineering master's program told evaluators. For his part, Carnegie Mellon graduate student Filleau hopes to work in the space industry once he earns his Ph.D. How many other vets will get a similar chance?
By Margaret Loftus
Margaret Loftus is a freelance writer based in Charleston, S.C. Prism editor Mark Matthews contributed to this article.
Design by Francis Igot