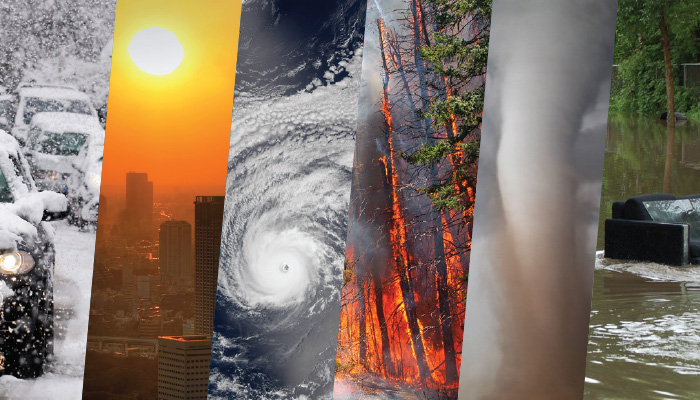 When the weather turns wild, engineers take action.
"How hot is it?" That question, which teed up many of Johnny Carson's late-night riffs, is no laughing matter to California farmers grappling with record drought or victims of lethal heat waves in India. Extreme weather events—heat waves, droughts, wildfires, heavy rainstorms, blizzards, and hurricanes—are becoming more frequent and/or more intense. Flooding has increased in parts of the United States with the heaviest rainfall. While scientists have generally avoided blaming particular events on climate change, they're confident global warming contributes to these trends. And a recent report by the National Oceanic and Atmospheric Administration determined that climate change was a factor in 24 extreme weather events in 2015, including Alaska's devastating wildfires and extraordinarily high tides and resulting sunny-day floods in Miami.
Across the country, academic engineers from multiple disciplines are responding with characteristic curiosity and can-do pragmatism to measure and, where possible, mitigate the effects of extreme weather. This photo essay captures some of the highlights.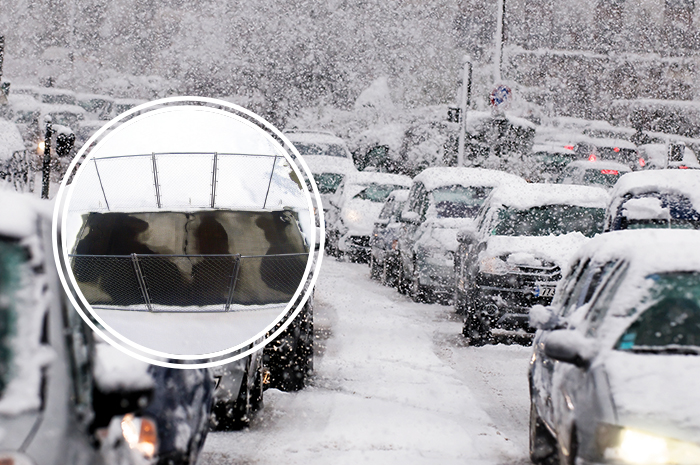 Blizzards

Snow-Melting Concrete
Before "Snowmageddon" and "Snowzilla" entered the popular lexicon, there was the "Storm of the Century" in 1993. Among the United States' costliest storms, this massive winter cyclone covered the entire East Coast. The intense cold, driving snow, and winds of up to 93 mph contributed to 208 deaths and $9 billion in damage. In 2010, another blizzard (dubbed "Snowpocalypse") set down on Washington, D.C., at rush hour, leaving highway commuters stranded—some overnight.
Clearing roads in these events is a top priority. Professor Chris Tuan, a civil engineer at the University of Nebraska, has a promising solution: conductive concrete that can be electrified. Now through the testing phases, his concrete melts snow on contact, even under heavy conditions. The drawback is that it's pricey—more than twice as much as normal concrete slabs—even though it's cheap to power and maintain. It cost just $250 to keep a bridge clear of ice in a three-day snowstorm, much less than salt trucks and snow plows. Tuan doesn't recommend paving whole cities with the concrete, however. Instead, they should apply it to areas that freeze quickly or have high accident rates, like bridges and off-ramps. – Jennifer Pocock
©Chris Tuan and Lim Nguyen/University of Nebraska, Thinkstock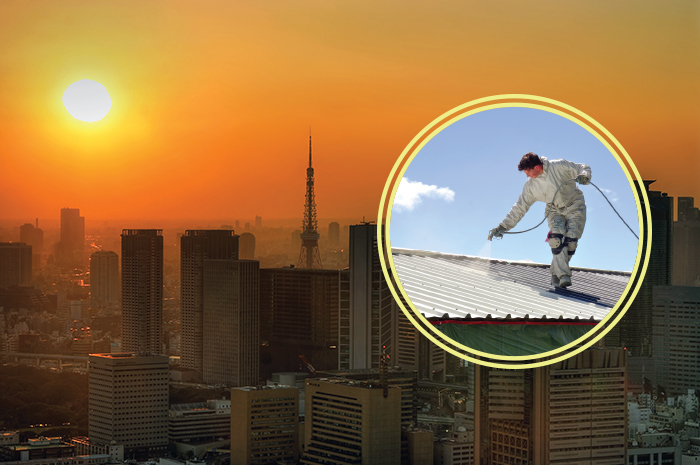 Heat Waves

For and Against 'Cool Roofs'
In 2015 India and Pakistan experienced a heat wave so hot, it caused the roads to melt: White-lined blacktops puddled into zebra-striped messes. Temperatures averaged 110 degrees Fahrenheit for weeks, sometimes topping 117 degrees. That, combined with high humidity, made for heat indexes up to 149 degrees. Some 2,500 people died. It was deemed history's fifth deadliest heat wave by the International Disaster Database. Heat waves are categorized by short (lasting only days or weeks), intense bursts of hot air, in this case caused by high, hot winds, a delayed monsoon season, and the El Niño effect.
The biggest engineering challenge is keeping people cool and hydrated—especially vulnerable populations. People in crowded megacities are particularly at risk because of the urban heat island effect, where pavement, buildings, and lack of green spaces cause cities to absorb and retain heat. This causes not only higher temperatures but also "increased air conditioning loads, deteriorated air and water quality, [and] reduced pavement lifetimes," according to Arizona State researchers. They are experimenting with "cool roofs," white or reflective roofs that deflect heat from the buildings. This is a contentious solution, however. Stanford scientists say that while white roofs help cool buildings during the summer, they do the same in the winter, leading to higher heating costs. These reflective roofs also contribute to a decrease in clouds and precipitation because of the reflected heat, which perpetuates a cycle of warming. – J. P.
©Thinkstock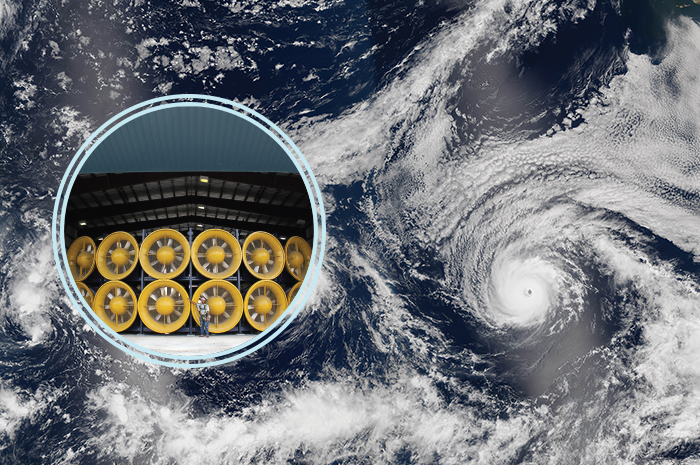 Cyclones and Hurricanes

Eyes In the Sky and a Wall of Wind Improve Predictions and Damage Resistance
Tropical cyclones, including hurricanes, spread death and destruction along coastal zones around the world. Though forecasters may predict their paths, they're now getting a major boost in assessing the storms' strength thanks to a NASA project led by Christopher Ruf, professor of atmospheric science and electrical engineering at the University of Michigan. In December, the Cyclone Global Navigation Satellite System launched eight microsatellites, positioned around the globe and beamed solely on the tropics. Operating in sync with existing GPS satellites, the craft will measure ocean surface winds in the most intense and hardest to reach parts of the storm—the eyewall and the inner rain bands. These satellites will yield new wind speed readings throughout the tropics every few hours, compared with every few days for a single satellite. Hurricane-resistant structures, meanwhile, are being tested by state-of-the-art wind tunnels and Florida International University's 12-fan Wall of Wind—capable of replicating Category 5 gusts—and engineered with computer-augmented design. – Mark Matthews
©NASA, Florida International University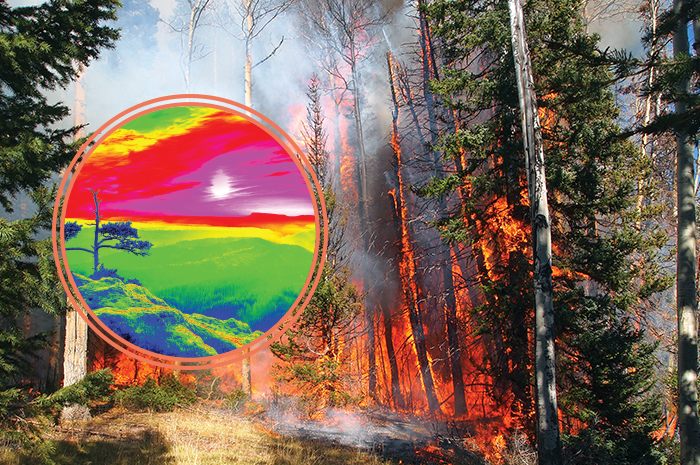 Wildfires

New Awareness of How Infernos Spread
Drought conditions combined with high winds make for ideal wildfire conditions. One spark, be it natural (like lightning) or man-made, can take out an entire forest. That's what happened in Tennessee in November of last year, when two teenagers playing with matches on Chimney Top Trail set the 300-acre fire that devastated Gatlinburg and Pigeon Forge. Dry conditions combined with 87-mph winds that blew down power lines aided the inferno's spread. Researchers at the University of Maryland's Department of Fire Protection Engineering recently made a breakthrough in figuring out the convection and radiation heat processes that contribute to a wildfire's unrelenting spread. They used high-speed thermal infrared cameras in a special combustion wind tunnel to study the dynamics of flame movement, and then tested their results on outdoor experiments and prescribed fires. The results will be used in models to predict wildfire behavior. – J. P. 
©Thinkstock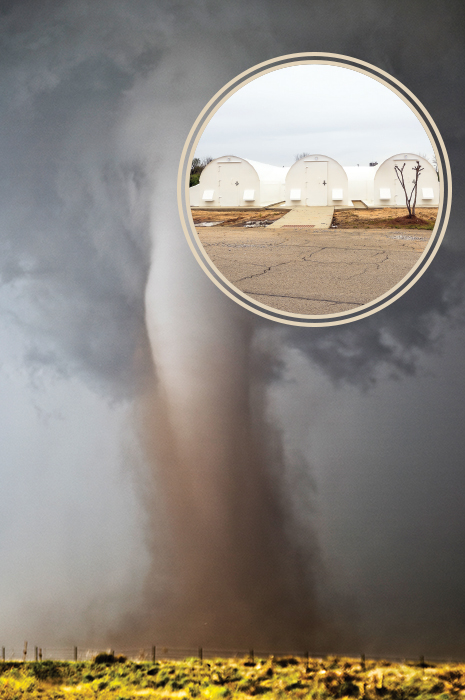 Twisters

Struggle for Safety in Tornado Alley
Some 1,000 tornadoes a year rip across the United States, causing $400 million worth of damage and claiming 60 lives, on average—but 2011 was particularly horrific. After twisters struck Tuscaloosa, Ala., and Joplin, Mo., leaving a combined 223 deaths and $5 billion in economic losses, a team led by University of Florida civil engineer David Prevatt investigated construction faults to help improve building techniques. He did the same following a massive 2014 tornado in Moore, Okla. While no structure is totally safe, Texas Tech University civil engineer Ernst Kiesling pioneered the next-best thing: an interior shelter against fierce wind, endorsed by the Federal Emergency Management Agency. Now executive director of the National Storm Shelter Association, Kiesling guides development of a variety of safe havens. Earlier warning is the aim of University of Oklahoma computer scientist Amy McGovern, who seeks a revolution in our ability to anticipate these storms using data assimilation and simulation. – M. M.
©Thinkstock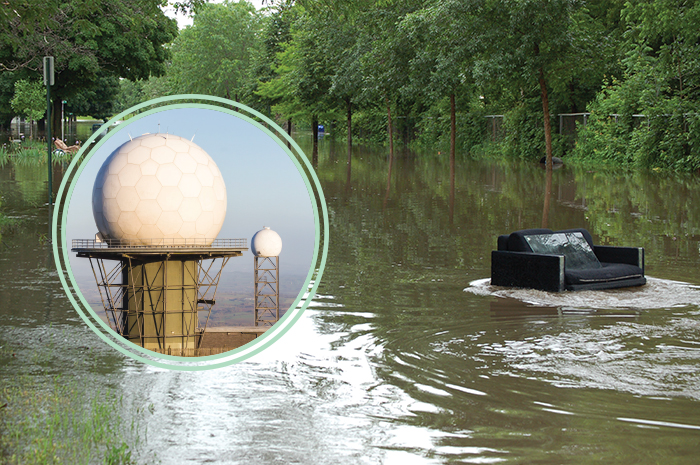 Torrential Rain and Floods
A Downpour of Ideas on Prediction, Protection, and Prevention
In early October 2015, 1,000-year rains triggered deadly flash floods across South Carolina, washing out 400 roadways. To advise state planners, civil and environmental engineers from the University of South Carolina developed new ways of measuring the importance of transportation links and studied failed dams, culverts, and levies. Other researchers are using information from the flood to reexamine the probability of similar events. In Iowa, the scene of floods in 1993 and 2008 that each caused billions of dollars in damage, engineering researchers at the University of Iowa use radar and data analysis to monitor and predict floods—which they conclude have grown more frequent—while colleagues at Iowa State assess the impact on infrastructure and farmland. The performance of levies, which failed catastrophically in New Orleans in 2005, continues to draw scrutiny. Researchers at Vanderbilt University and the University of California, Davis are studying the structures in monsoon- and typhoon-prone Bangladesh and along the upper Mississippi, respectively. They found that, in some places, levies do more harm than good. – M. M.
©National Science Foundation, Thinkstock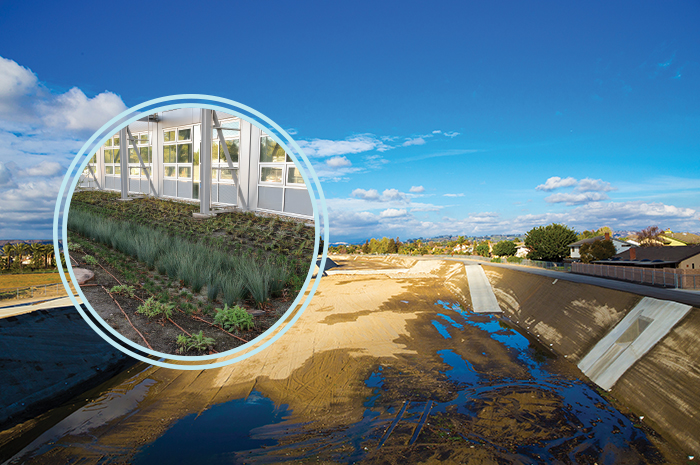 Drought
Researchers Pursue Less-Costly Desalination, Dry-Climate Crops, and Waste-Water Recycling
In early October 2015, 1,000-year rains triggered deadly flash floods across South Carolina, washing out 400 roadways. To advise state planners, civil and environmental engineers from the
More than 70 percent of the world's freshwater supply goes toward farming and agriculture. When a drought hits—a prolonged, sometimes seasons-long lack of rain or snow—the consequences can be devastating. California is currently in its fifth year of a record-breaking drought caused by a combination of a persistent high-pressure system off the West Coast, a large concentration of warmer-than-usual water in the Pacific Ocean, lack of snowfall (mountainous snowpack is critical to California's water stores), and overuse of existing water resources. It cost the state $2.7 billion and 21,000 jobs in 2015 alone.
To combat the water crisis, coastal engineers are turning to desalination plants. The Claude "Bud" Lewis Carlsbad Desalination Plant in San Diego is the Western Hemisphere's largest. It turns out 50 million gallons of drinkable water per day from the Pacific Ocean. But desalination can disturb the environment because of the concentrated brine residue. It's also more than twice as costly as naturally fresh water thanks to the amount of energy the reverse osmosis process takes. Researchers are looking for ways to cut energy use with membranes made of graphene and carbon nanotubes. As the desalination plants work to keep freshwater flowing, other researchers are engineering soil and irrigation systems for drier climes. In the Negev desert, Israeli researchers from Ben-Gurion University of the Negev are turning dust into wine with drip-irrigated vineyards and strict soil temperature monitoring.
Meanwhile, engineers are developing "toilet to tap" systems that purify and reuse water. California's Orange County Water Department, for example, operates the world's largest water-reclamation system for indirect potable reuse. In operation since 2008. the Groundwater Replenishment System produces up to 100 million gallons a day of near-distilled-quality water that previously would have been been discharged into the Pacific Ocean. The city of Santa Rosa, which has been using recycled water for decades, uses reclaimed water to irrigate 6,400 acres of land that includes wineries, local parks, and the grounds of Sonoma State University. – J. P.
©NASA, Thinkstock
Design by Francis Igot